An impulsive decision to visit Guimaras Island made me book a one-way ticket to Iloilo. It isn't my first time to visit Iloilo. I went there with Ada almost two years ago after our Coron trip. We were able to visit the some of Iloilo's Heritage sites like Miag-ao Church and the San Joaquin Cemetery. We were also able to spend some time in Smallville with Marcos and Gael.
One of the places we failed to visit is the La Paz Market, where you can find the authentic La Paz Batchoy.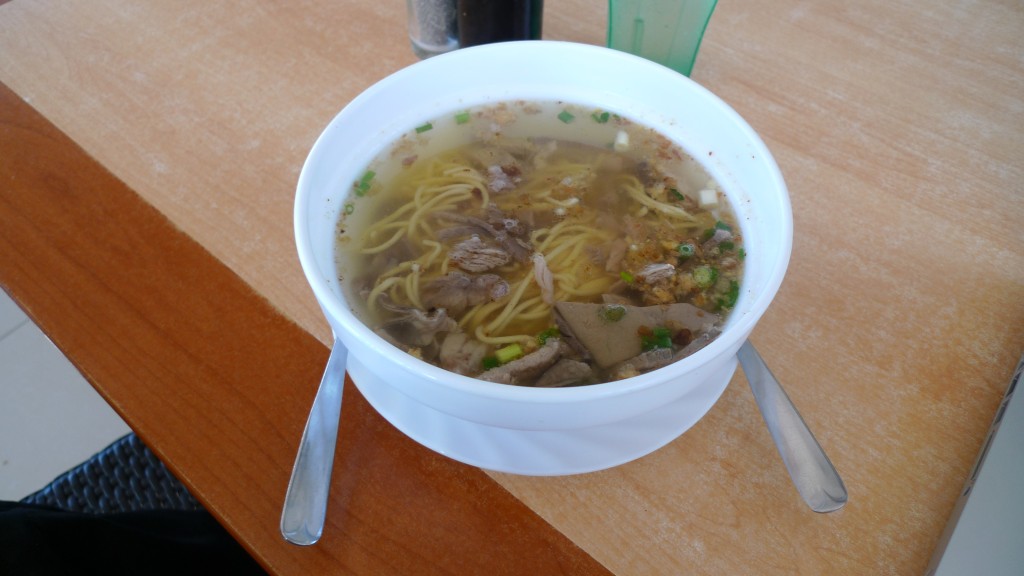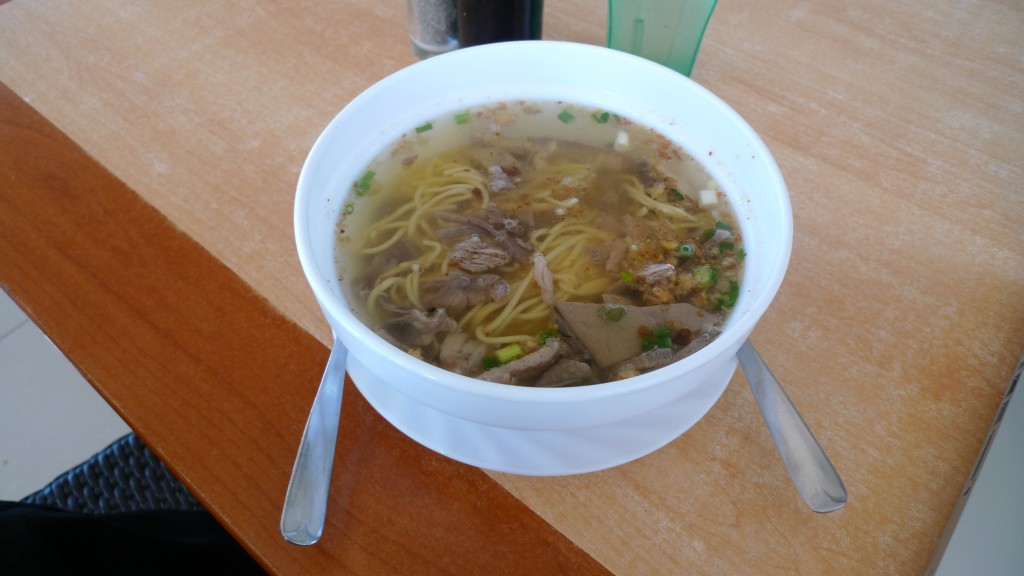 I arrived in Iloilo International Airport last Thursday at 7:30AM. I took the van trip to SM Iloilo (Php50). My hungry stomach is craving for something to eat so I went straight to Ted's Diversion. Locals and tourists where nomnoming either Batchoy or Sotanghon for breakfast. I am also glad that they have Free Wifi for guests so I stayed there for a few hours to work and at the same time eat a hearty breakfast – Ted's Extra Special La Paz Batchoy.
I went straight to Ong Bun Pension House for check-in. It is just a few steps away from Robinson's Iloilo.
I rode a jeep going to La Paz Market for my lunch. Guess what I ate for lunch? Yes, Batchoy! This time, with rice.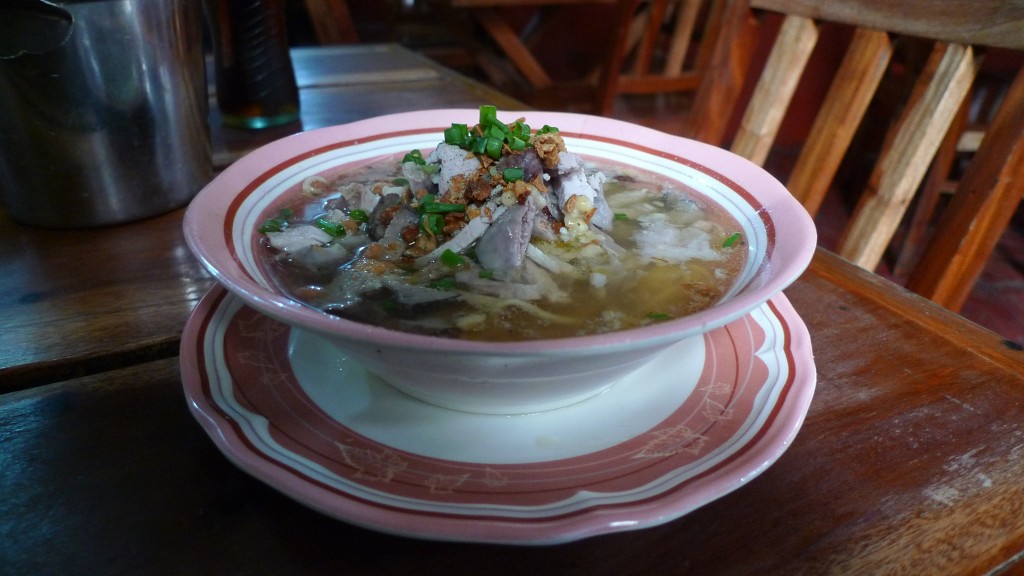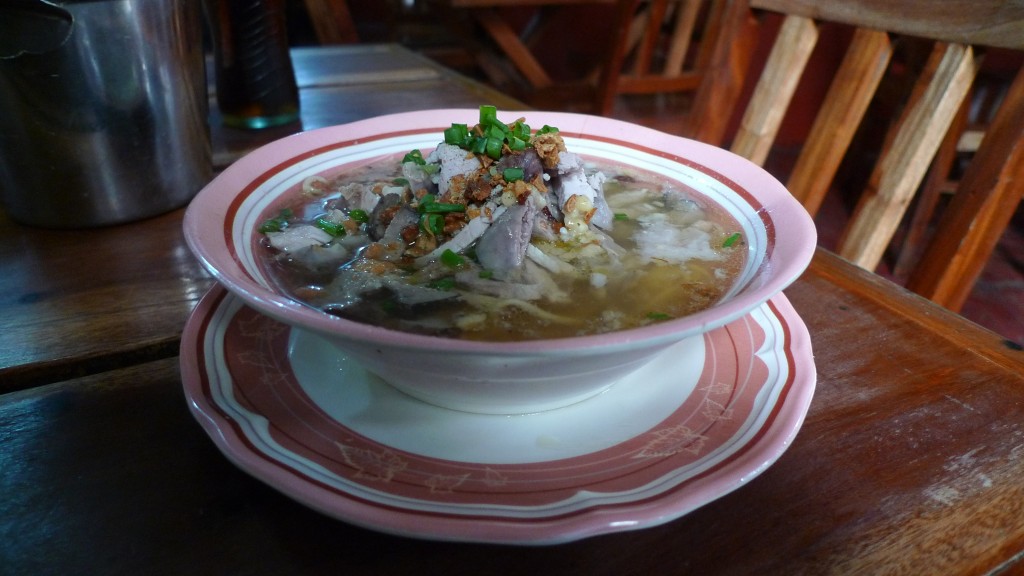 I went inside the La Paz Market to look for Netong's, which is said to offer the best La Paz Batchoy in town. I ordered the Extra Super Batchoy for 75 pesos and woohoo, Eric and Lloyd were not kidding when they told me that this is one complete La Paz Batchoy meal!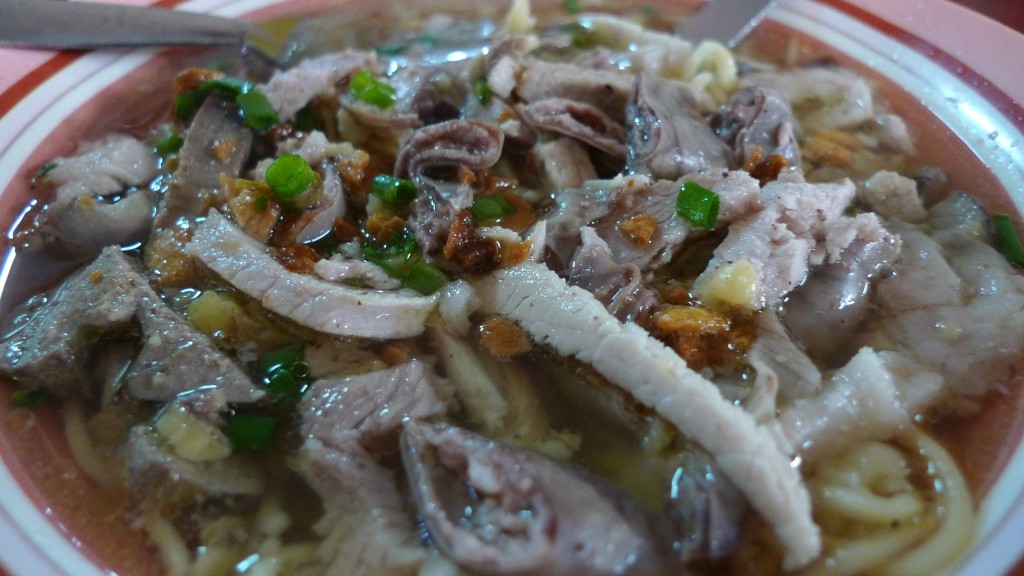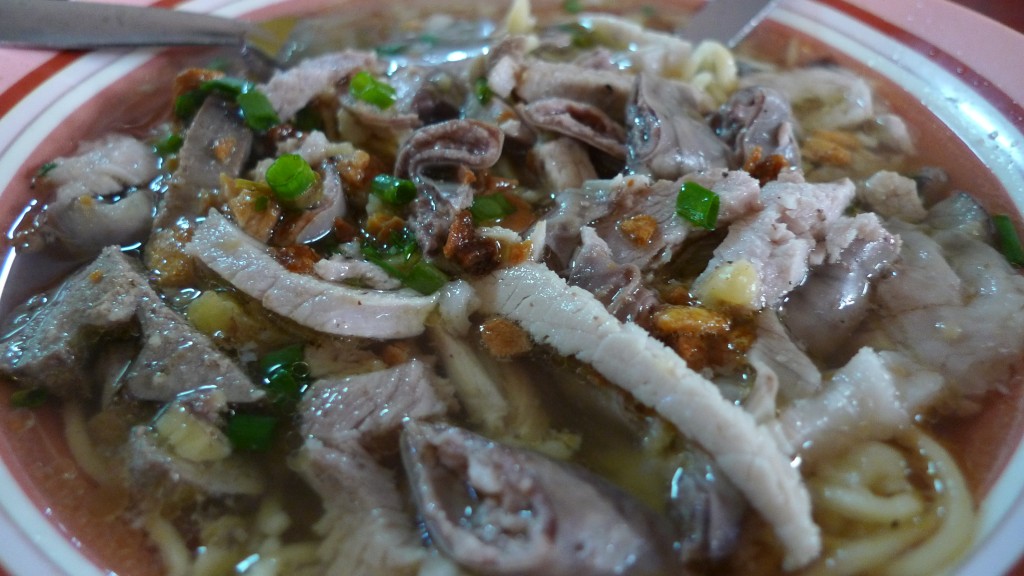 So this is how a real La Paz Batchoy tastes like! Kumpletos Rekados! I finished my meal and went straight to Gaisano Iloilo to watch the movie Bwakaw starring Eddie Garcia and Princess the Dog. It is one of the movies I missed during the Cinemalaya Film Festival.
I went back to the pension house to catch some sleep. I went to Robinson's Iloilo to buy a simple gift for my inaanak named Ava. I went to Deco's Batchoy for dinner. Have you guessed what I ordered for dinner?
Batchoy for breakfast, lunch and dinner. Ted's Netong's and Deco's. Batchoy Overload! Batchoy Hopping in Iloilo could've been more fun if I'm with friends.
Now that I'm back in Manila, I'll stick to Lucky Me La Paz Batchoy first 0_0