The Island Hopping Tours of El Nido, Palawan are highly recommended. It is the reason why tourists from different parts of the world book wants to visit this enchanting gem of the Philippines. There are four tour packages to choose from. I was able to try Tour A and Tour B last August. I am eager to try Tour C and D on my next visit.
It is no secret that I really love to eat. Island Hopping activities can be very tiring that's why I am always anticipating for the lunch part 😛 While most Island Hopping tours operators in the Philippines bring cooked lunch, I can say that El Nido tours are different and more special.
I remember clearly my first Island Hopping Tour in El Nido (Tour A). It rained hard while we were on our way to the first stop. Although the waves were  aggressive, I know that I am in safe hands. I even took a photo of the boatmen who were really in control.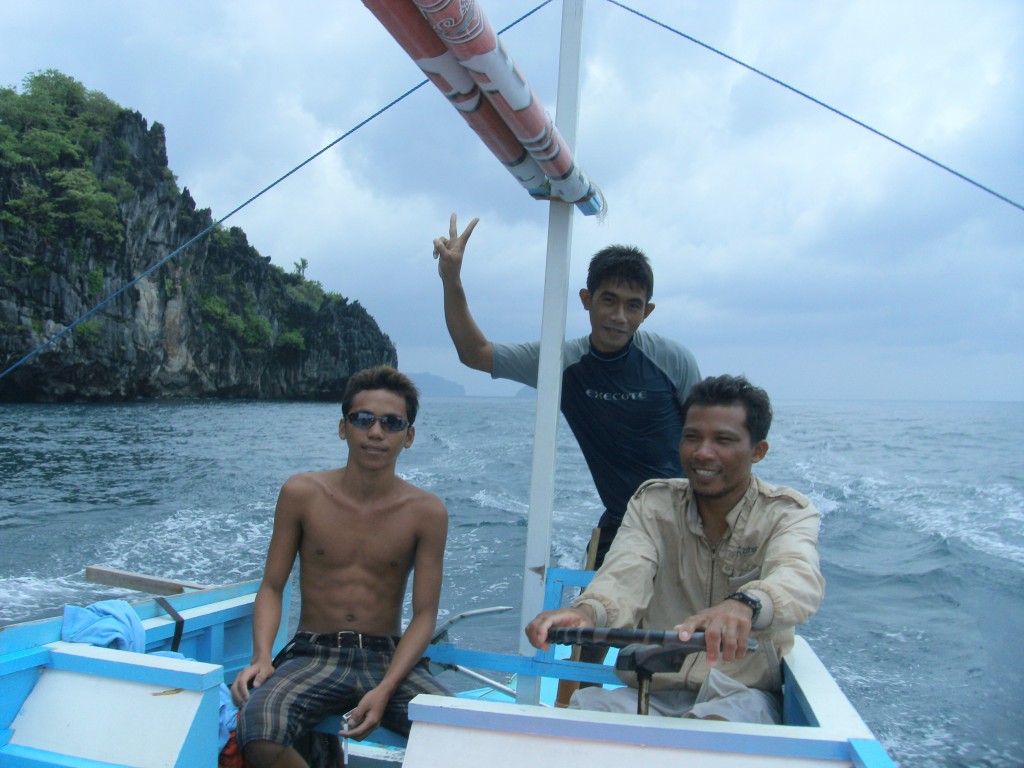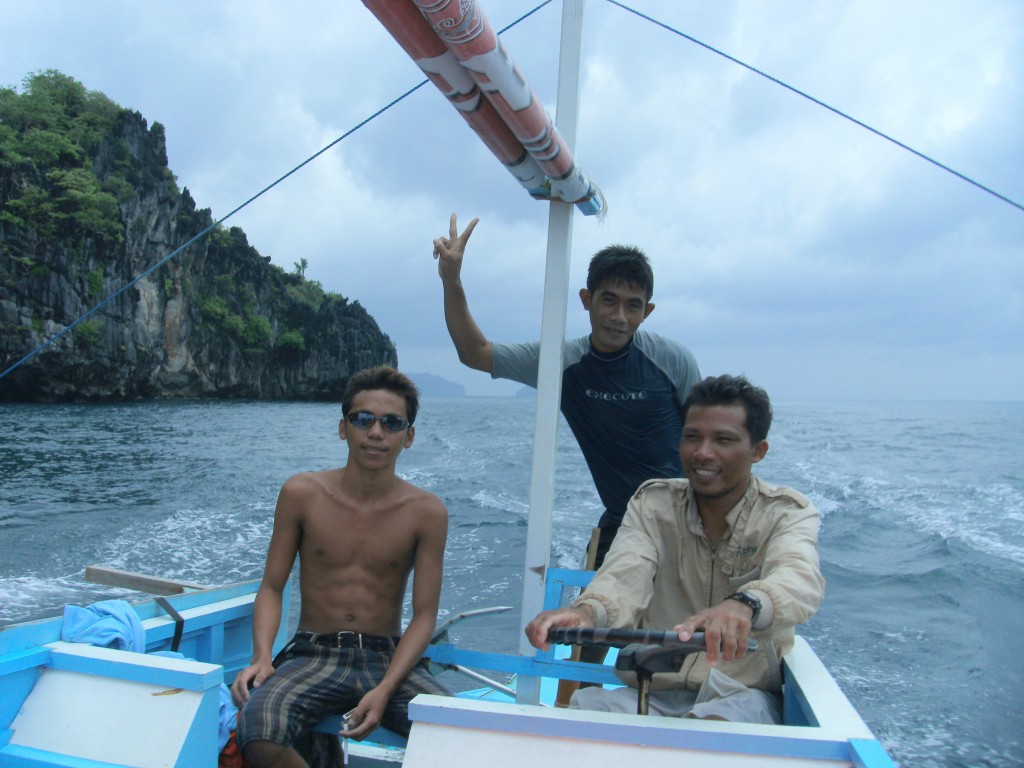 After visiting the Big and Small Lagoon, we went to Shimizu Island for lunch. The sun did cooperate this time that's why I was able to take a number of photos. It is also a perfect time to bond with my tour mates as we exchanged stories. So were are the boatmen? Well… they transformed into chefs!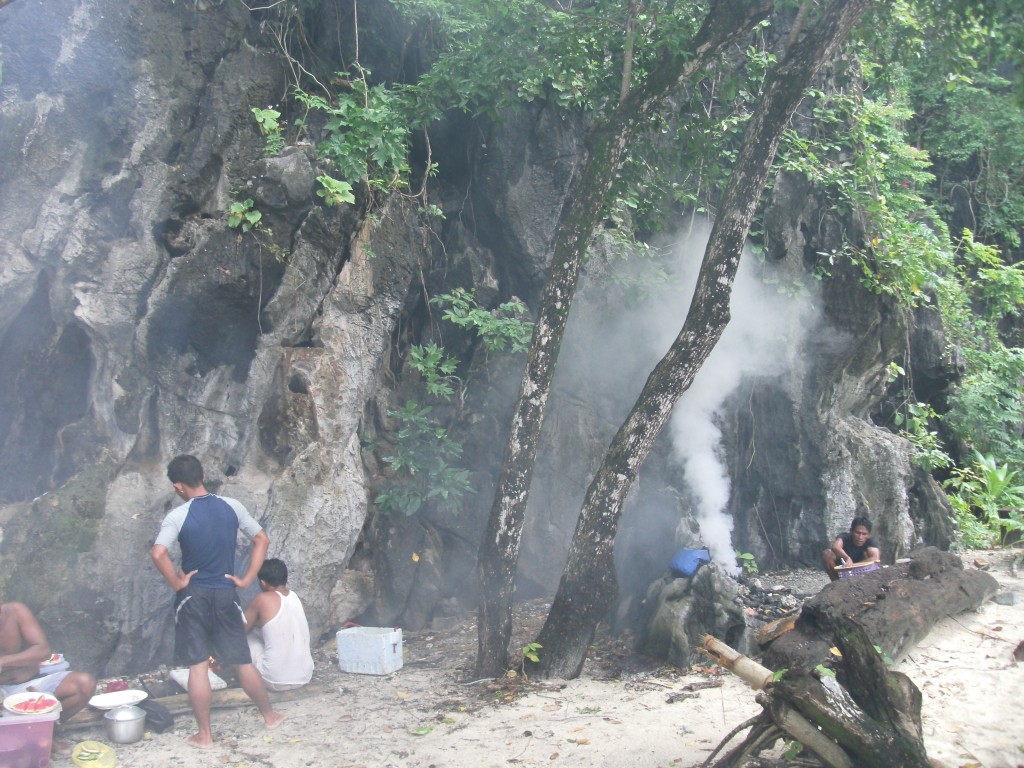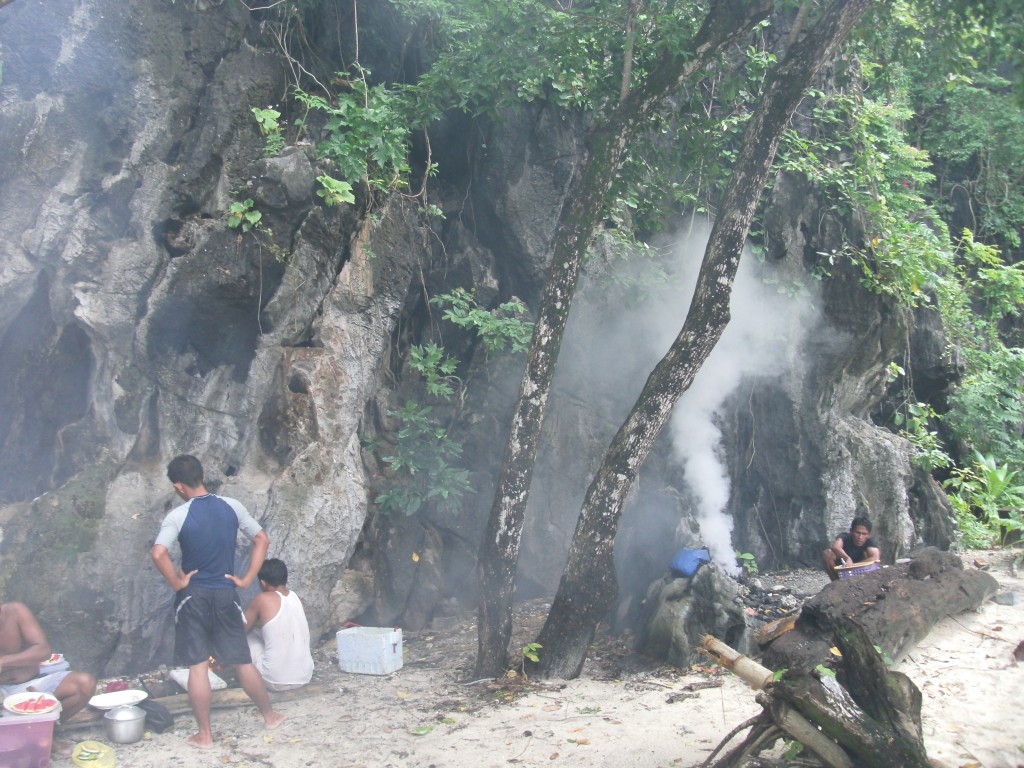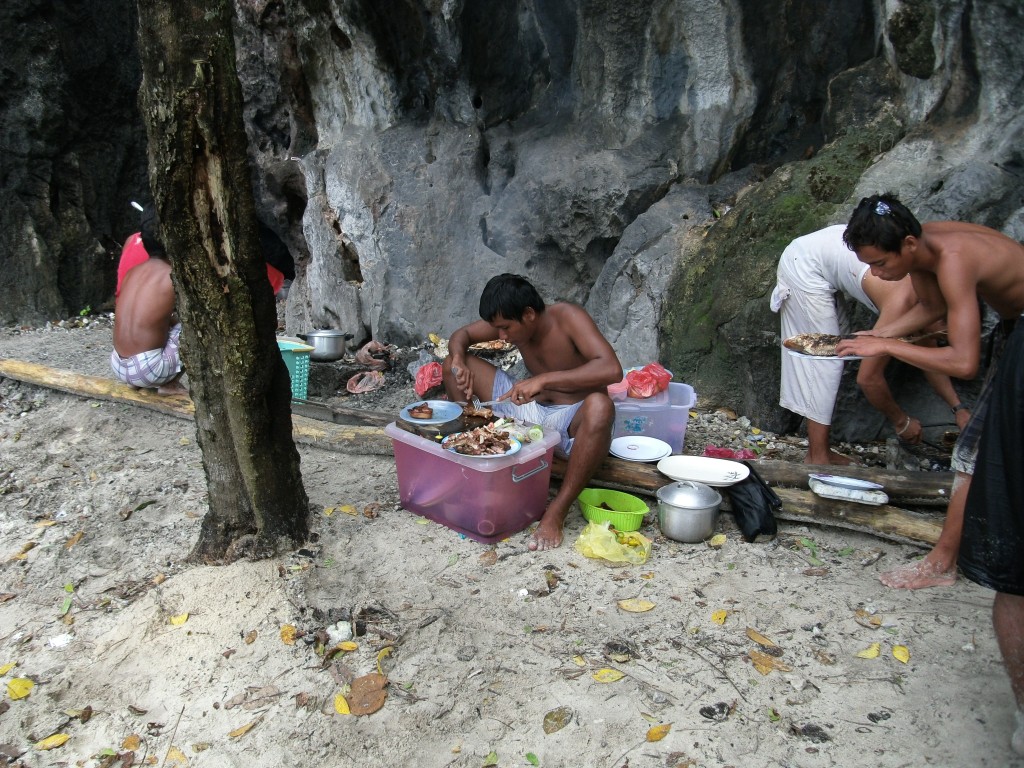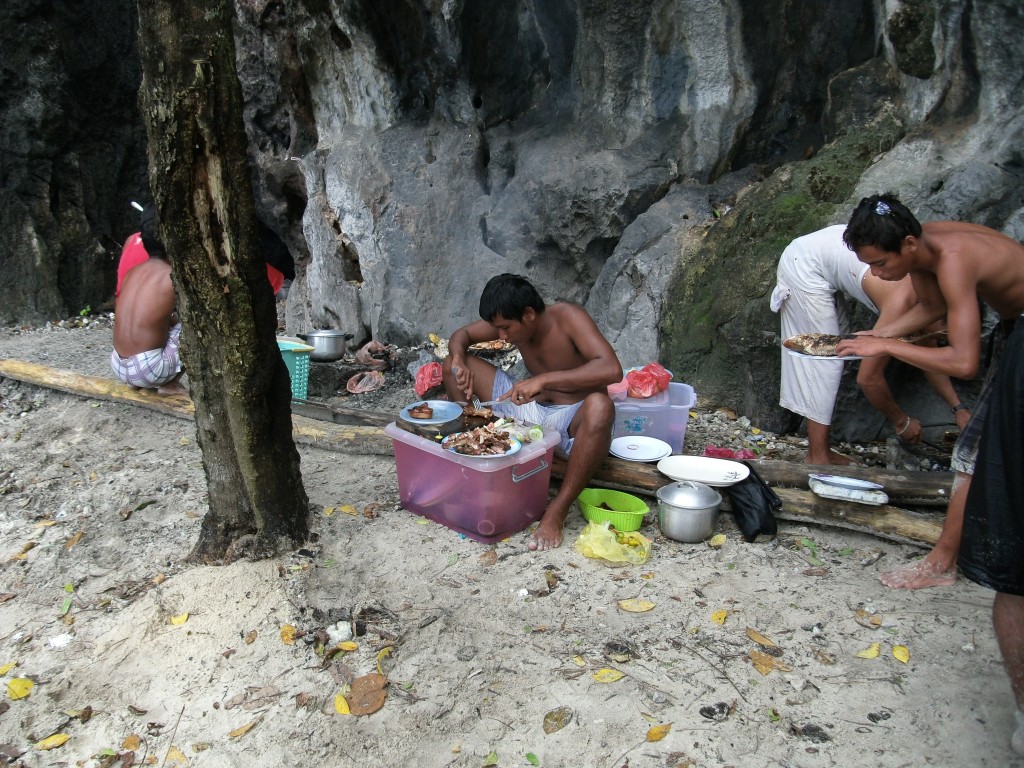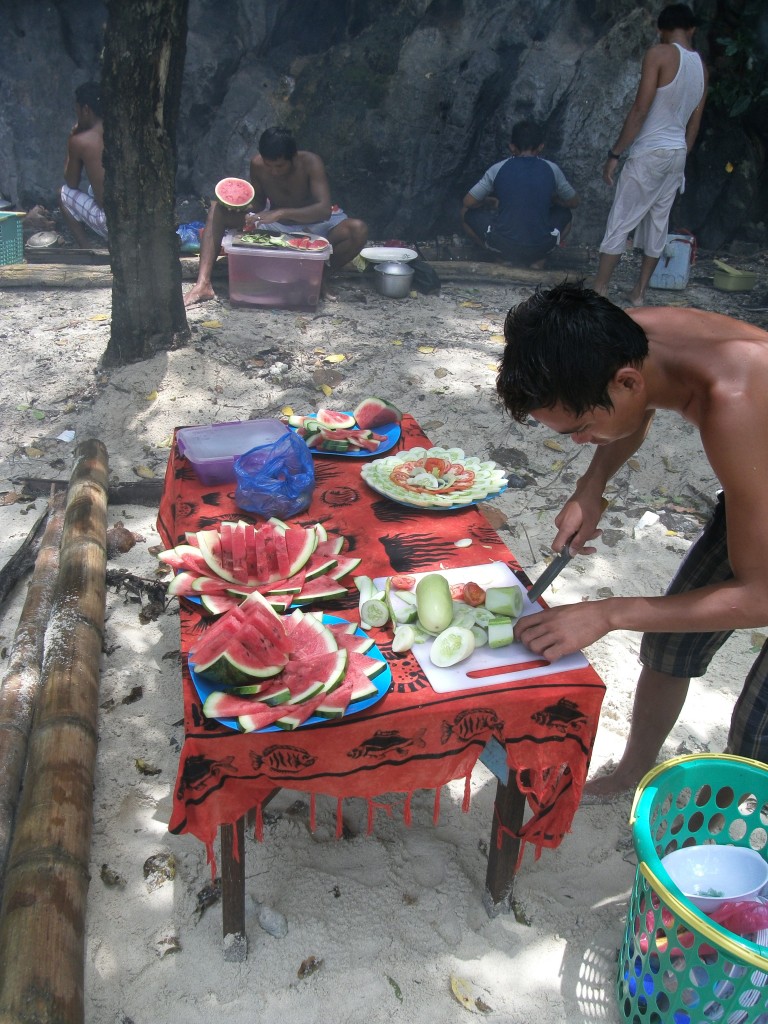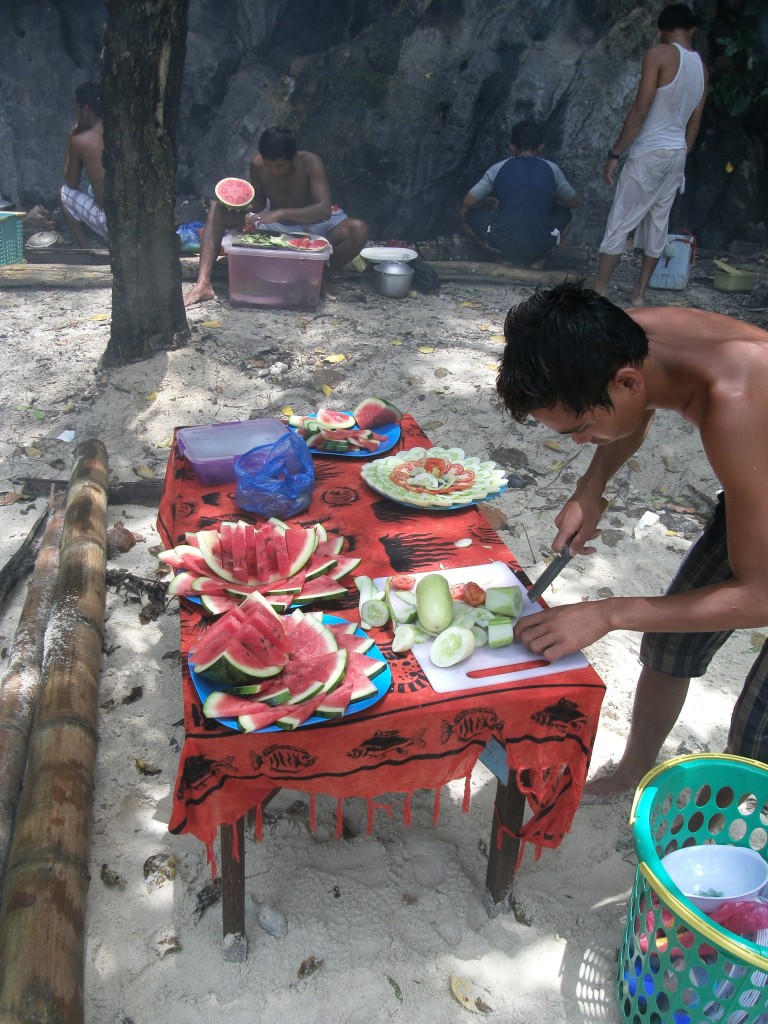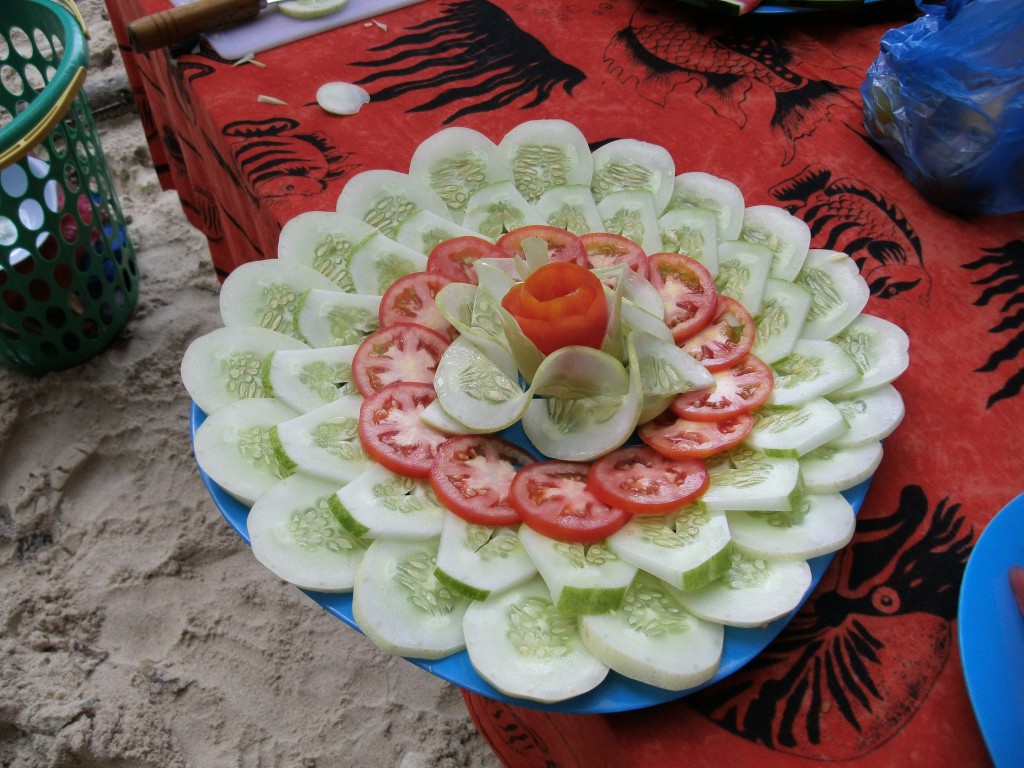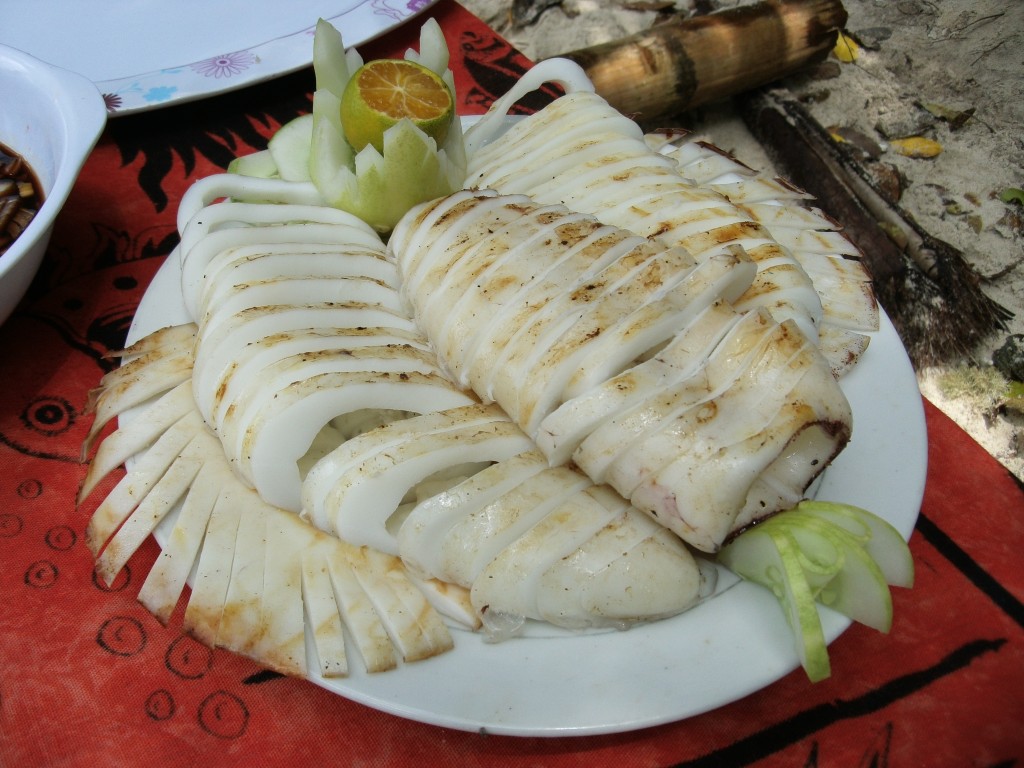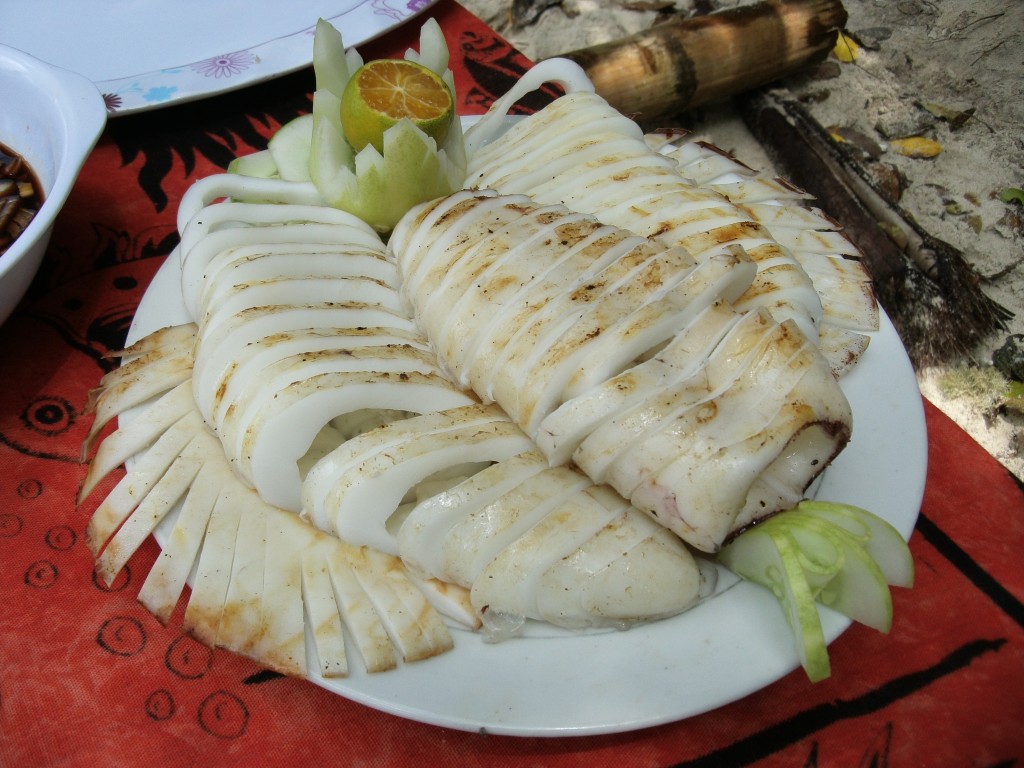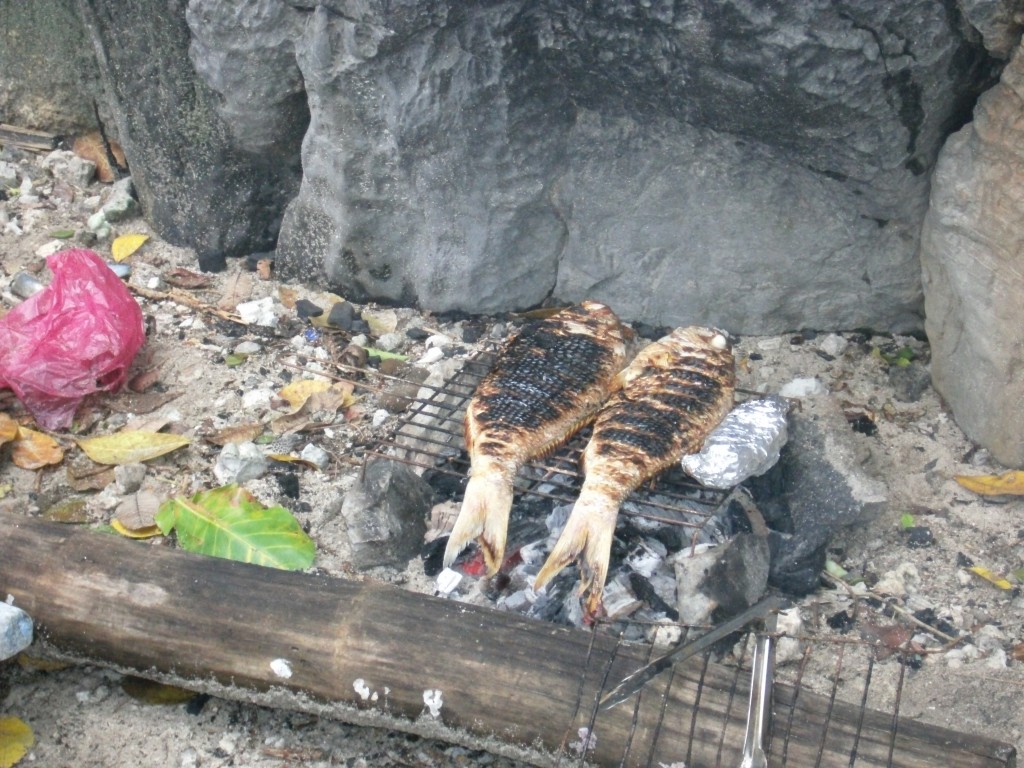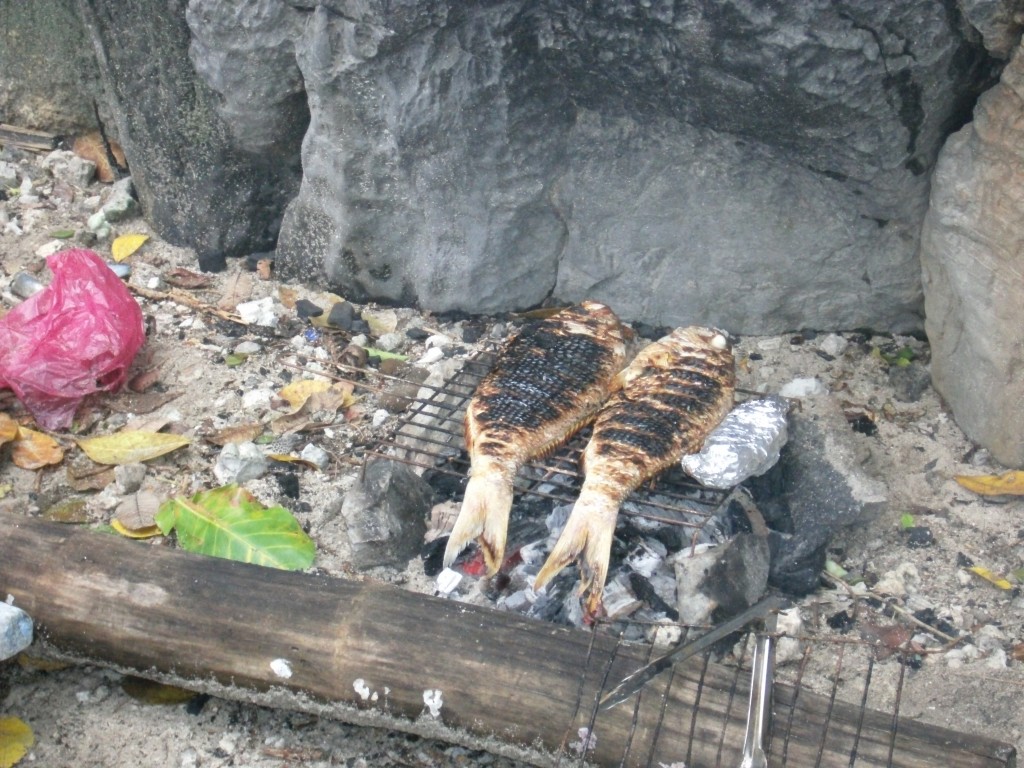 After one hour, the boatmen turned chefs finally gave us a go signal that our BBQ lunch is ready. I didn't use the utensils and ate my meal the Filipino way a.k.a. Kamayan. Ang sarap-sarap kayang kumain sa beach sa ganitong pamamaraan 😀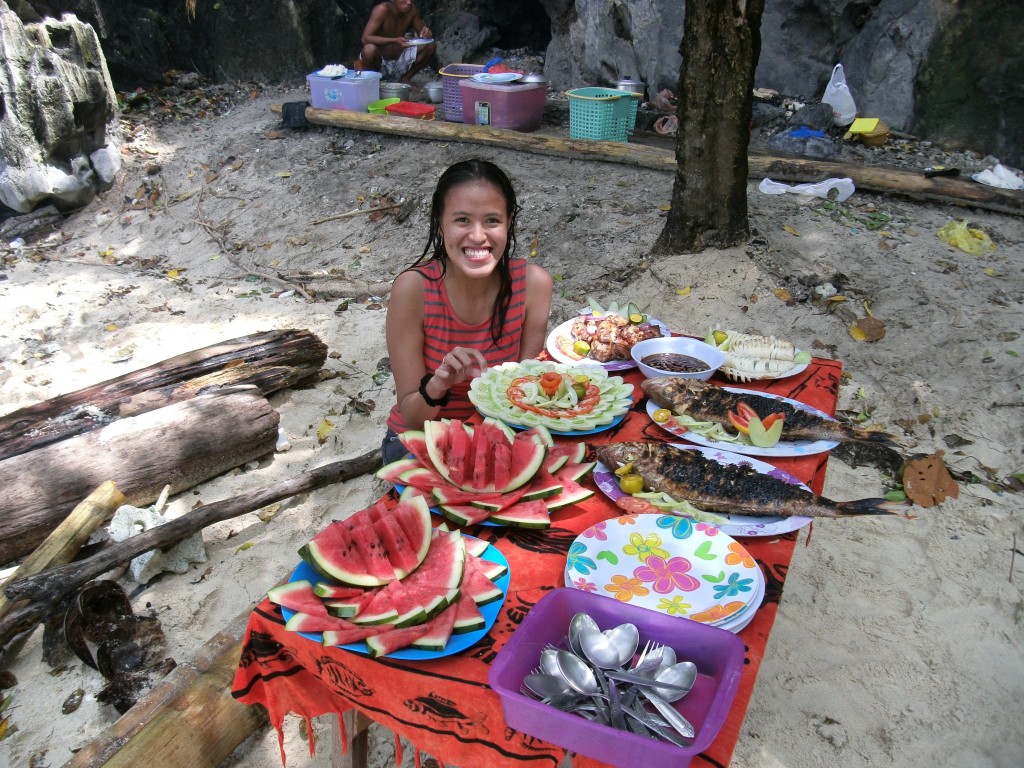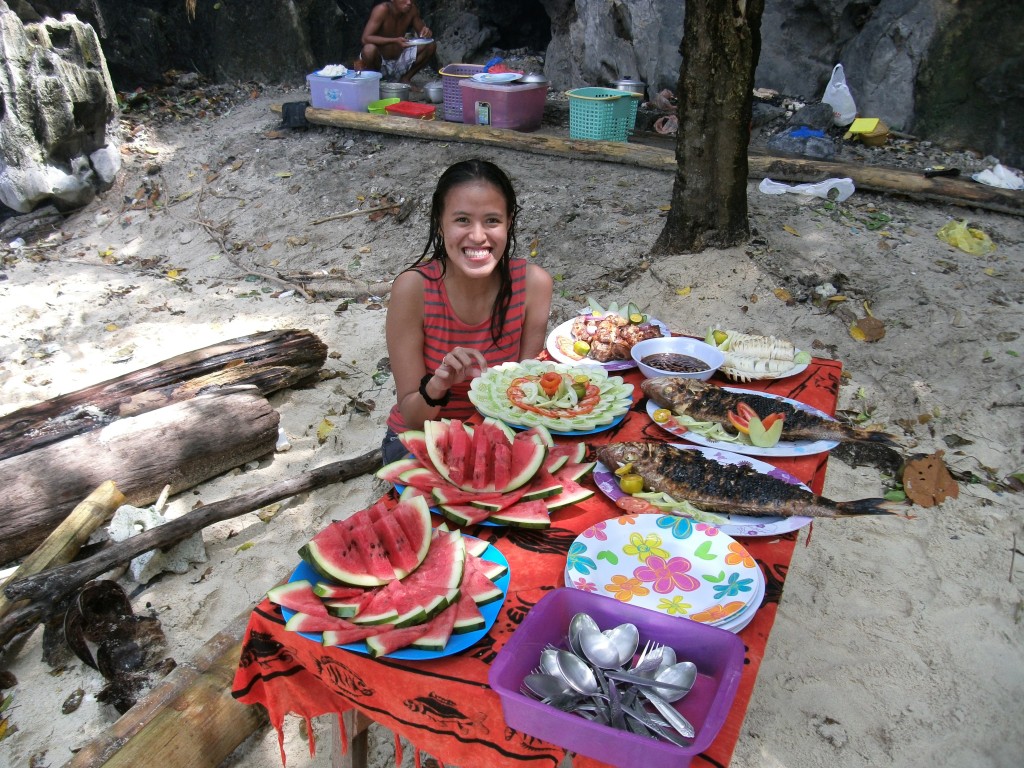 I managed to go back to the table three times. I am no longer surprised with the size of my stomach afterwards.
Special thanks to the Boatmen-slash-chefs of El Nido for making every Island Hopping Tour special for the guests! I can't wait to go back for Tour C and D!