It's about time for me to feature a good friend from high school!
Maire Magante is one of my 'offline' friends who knewl me prior to my travel blogging days. Things didn't start well between the two of us (blame it on high school rumors!) but our friendship is a testament that first impressions don't last. I only have a few friends from high school whom I consider true and supportive. I am proud to say that Maire is one of them *insert sentimental music here*. We may have different career paths, but our love for travel is a good common denominator.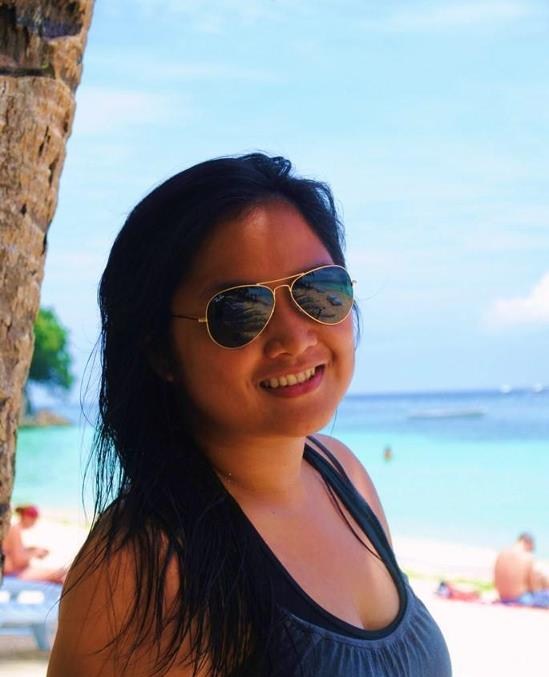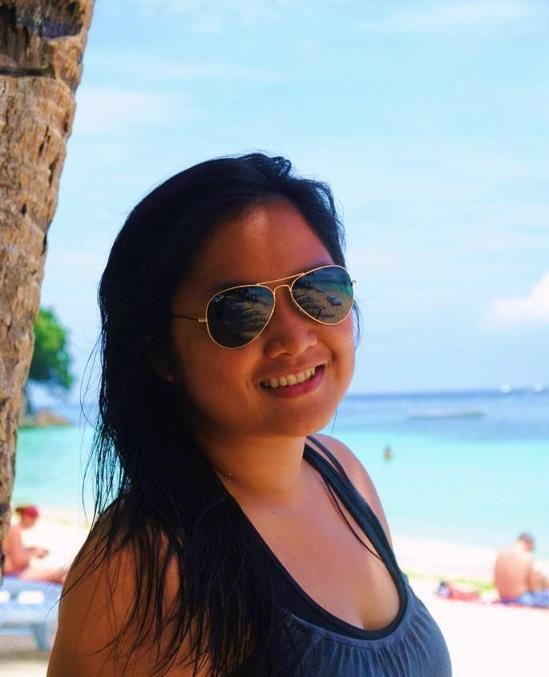 I met some of her friends and she met some of my travel buddies too. She is in the United States of America as I write this entry for a much deserved vacation! It also served as a reunion trip with her sister Ate Tin, whom she haven't seen for five years.
Without further a do (speech? LOL), I would like to introduce my ever reliable badet friend Maire Magante! I am also hoping that she will be convinced to blog often after I feature her here 😛 Read on!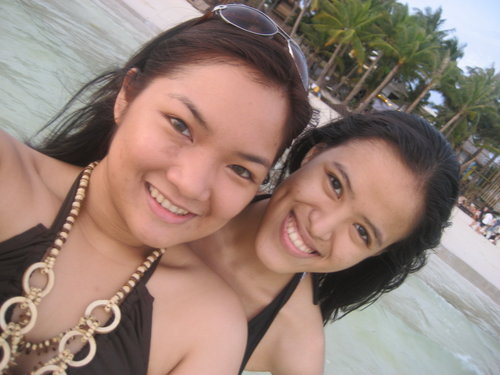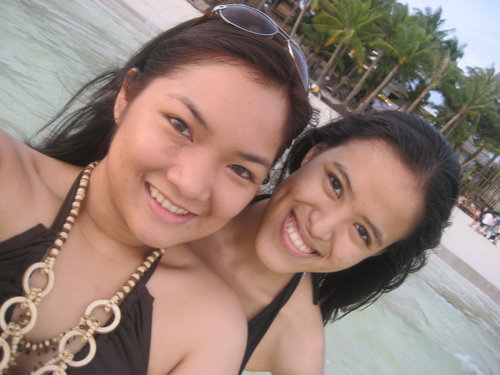 When was our first out of town trip together? Describe it.
Maire: It was June 2009 when we went to Boracay. The day before the flight, I was still at the office working and it was 1AM! Our flight was at 5AM and I haven't packed yet. I cannot forget your text messages of "Get your butt in here now!". I left the office at 2AM, packed hurriedly and asked kuya to drive me to your condo. The moment we arrived at our hotel in the morning, I fell asleep and I slept the entire day! Haha! I was extremely pleased with our Boracay trip! Not only did I get a bt of "History of German Planes" from Lolo Peping, it was also a time for the badly wanted breather I needed from gradschool and work. Also, we did a lot of fun things! Remember our first catamaran ride and the reef walking? 🙂
Mica: Yay! That is one memorable first! The trip still serves as my most memorable Independence Day getaway! Aside from the fact that I went to Boracay with my grandparents, you're presence made it more fun! And how can I possibly forget that reef walking activity that caused my ear infection and paraw sailing in the morning? The sunburn aftermath was visible for a month! No regrets though HAHA 😛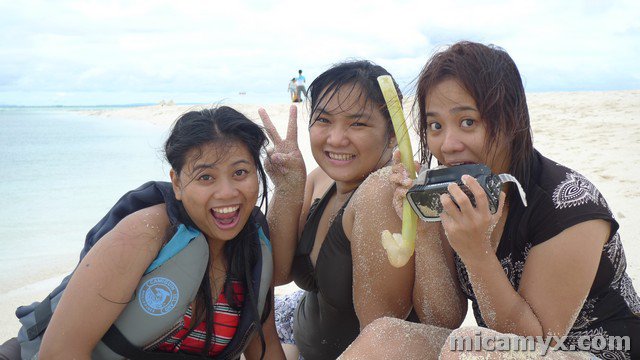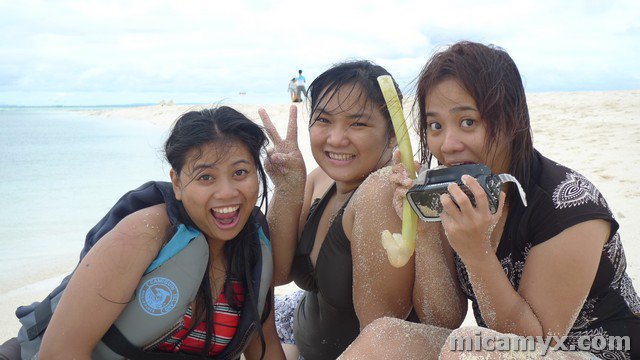 What are the Top 3 Destinations we've been to together that you consider the most memorable? Discuss why 😛
Camiguin/Cagayan De Oro Trip
We were with our HS buddies during this trip. Aside from the fact that us four girls combine is tantamount to a day of non-stop laughter and fun, it was unforgettable because we were with a rookie traveler – Ruby. I felt more fulfilled because we actually did something to change her life in a good and permanent way – like letting her experience plane rides, out of town trips, waterfalls, hot springs, cold springs, white sands and most importantly – being independent. To see someone appreciate these things for the first time in their life amplifies my gratitude towards the small things that life has to offer.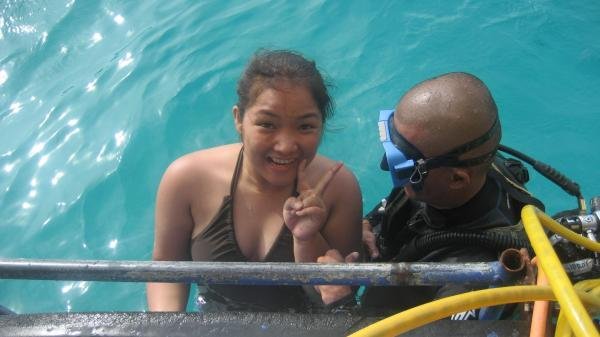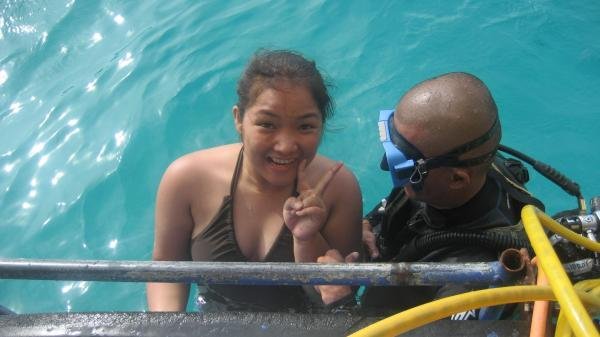 Boracay Trip
It was my first time in Boracay, so it was fun! I cannot forget the thrill that the catamaran ride brought us. I remember being relaxed for the first time in a long time – just walking in flipflops along the shore and looking for a place to eat. It was unforgettable because even though we were on a trip together, there is still the respect towards each other's privacy – I had my alone time when you were sleeping! Hahaha. Walking around the area and sipping cold mocha frappe while watching the infamous sunset is one of the coolest thing I've experienced there.:)
Cebu/Bohol Trip
This trip is memorable because I spent it with people I barely know – Ada, Dylan and The very gracious Manabat family. They, sort of, brought me out of the shell, so to speak. I was Xenophobic before I met them but, thanks to you and your very unrelenting effort of exposing me to different people who would eventually help me grow as a person. Also this was memorable because I planned to use the trip as an escape to one of the most heartbreaking thing that happened to me -failing my qualifying exams. March 24, 2012, on the eve of my supposedly graduation, instead of spending it in my room fitting my robe for the commencement ceremony, I spent it with you guys on the shore of one of the world's best kept beaches -Alona beach, with sand beneath our toes while staring at the large twinkle light decorated tree and hearing The Scientist on the background. The experience was bittersweet. But rewarding. Now that I got My M.A., I kind of regret it that I sulked during that trip. Should have forgot the compre and be flat out happy.
Also, I get to swim with sharks during this trip. 🙂
Mica: We must invite Ruby and Kenjo on a trip again. That CDO-Camiguin trip is one of my best trips mainly because I am with my high school bestfriends *cries then smiles.. parang timang lol*. About the Boracay trip, I guess that's the eye-opener trip on my part. It's not that expensive to travel after all! I'm glad that you went with me, Ada and Dylan in the Cebu-Bohol  trip. Actually, I am the only common denominator among the three of you. It was Ada and Dylan's first time to meet din and I'm just thankful that you guys became friends right away na walang ilangan or whatever. I guess Taurus, Virgo and Scorpios are truly compatible as friends (astrologer na ako). You needed that trip. You need to unwind! And wait, let's not forget Matt whom I met in Chiang Mai and joined you in Oslob!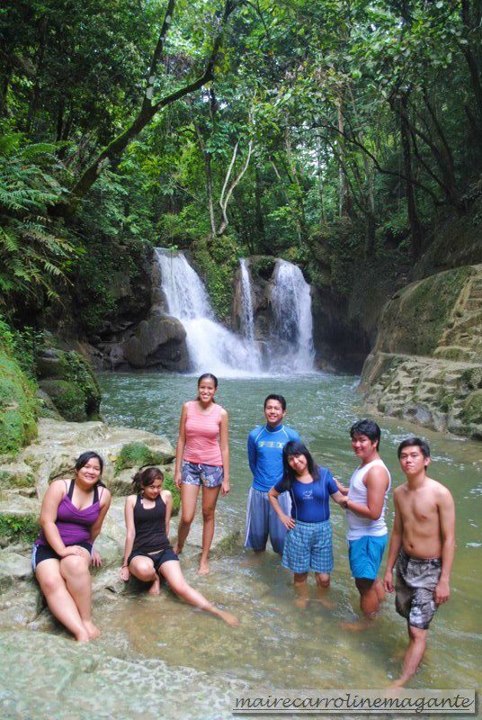 What's the worst event that happened in any of your travels? How did you manage to surpass that challenge?
Maire: Mosquito bites in Panglao! I woke up in the morning with a lot of bites in my legs, thighs and arms! How did I surpassed that challenge? Taklob ng kumot sa gabi! Hahahahhahaha!
PS: I had fever and nose bleeds after that trip. 🙁 Hello dengue!
Mica: We should've exchanged beds! Next time let's bring mosquito repellants with us.
Describe me as a travel buddy.
Maire: You're the c'est la vie type! You're hilarious with your antics! Remember you fell at the floor of the jeep in Camiguin because you were TOO sleepy?? I cannot forget the time when you stood up and started dancing to Kazaky inside our room in Panglao. Also, you are the official hotel finder and ticket booker.  Oh what can I do without you? 🙂 CHos!
Mica: LOL at that Jeepney incident in Camiguin! Sorry, I'm just too sleepy! I have to blame that Cold Hot Spring. It triggered me to sleep and not give a damn if my life is at risk toinks. Kazaky is love! Never fails to give me that 'umph' feel. And about hotel bookings? Spell DEPENDENT? HAHA 😛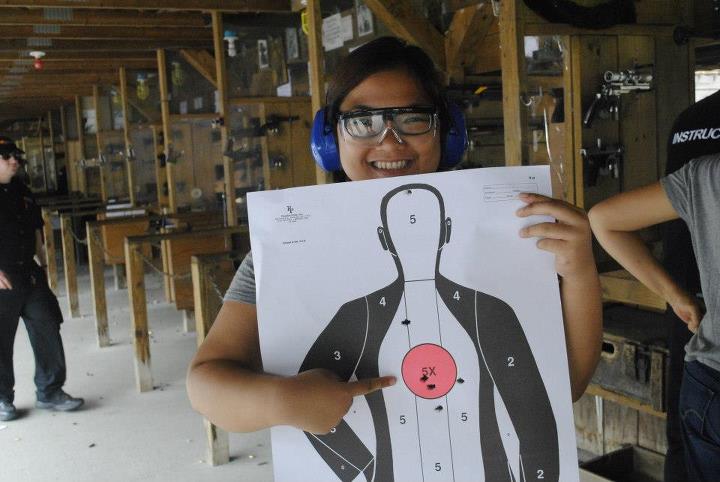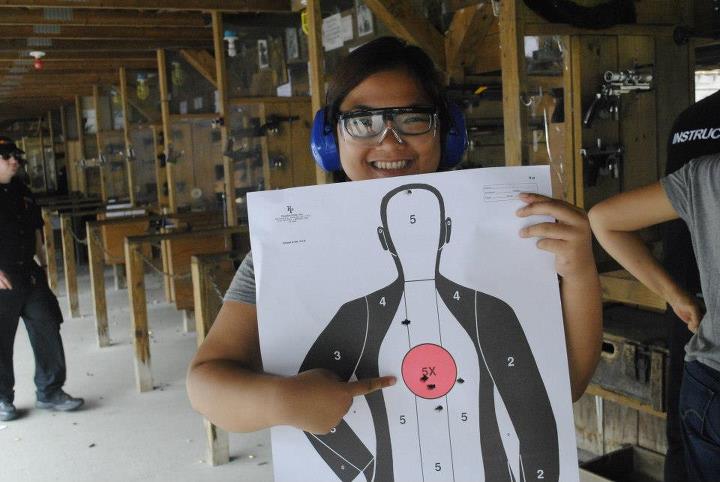 What are the three things you can never live without when you're on a trip?
Camera.
Cash/Debit card/Credit Card.
Phone.
Name three of the best hotel/resort accommodations.
Paras Beach Resort in Camiguin.
Tans Guesthouse in Boracay.
Sugbutel! Wooh! never fails!
Three of your favorite restaurants
Mooon Cafe – Cebu
Luna Ristorante – Camiguin
Coffee Cat in Cebu
Any funny stories that you want to reveal that happened during one of our trips?
Maire: This wasn't supposed to be hilarious but I still remember the time you fell at the floor in Camiguin. If only you know how you look at that time. 🙂
The 500Php moment in Panglao where you drank those expensive beers hahahaha! Your face teh!
Mica: You should've recorded a video of me sleeping! Buwis-buhay FTW!
And that 500 pesos moment in Panglao? Ang daya niyoooooo! grrr!
Did we have any misunderstandings while we're on the road? Hahaha 😛
None! Soul sisters tayo! hahaha.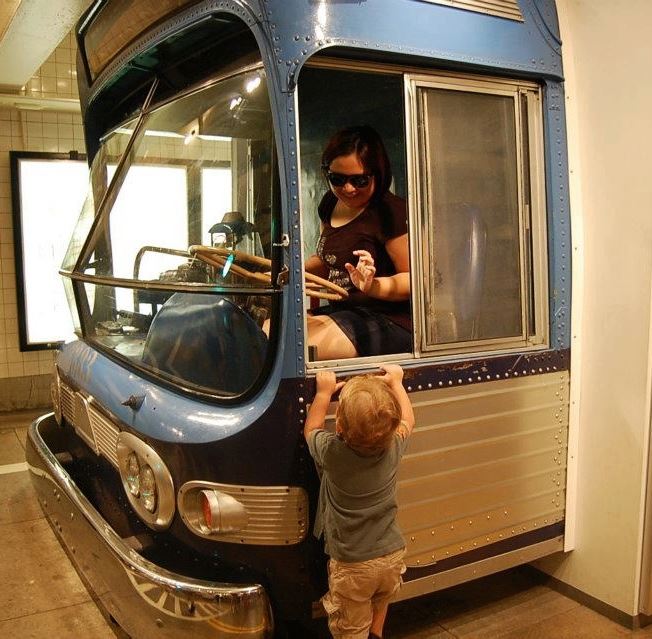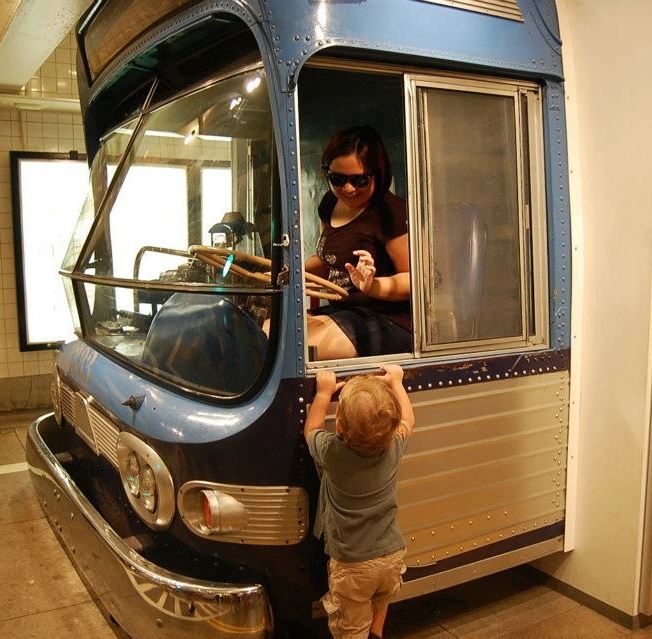 Do you have any 'holiday romance' story to share?
Maire: Zero romance life as usual. Ano ba! Tameme mode na nga ako kapag kaharap ko na crush ko romance romance pa kaya.  Hahahaha. Or if you look at it, I remember swimming with sharks sa Oslob. I was swimming away from the 40ft shark and he was kinda following me and I was trying to get away and I swam away to take a detour and bulaga he is still there. Pasado na bang romance yun? Habulan. Kaso lang with sharks? Hahahha.
Mica: Baka 'yung bata sa picture sa taas ang soulmate mo hihihi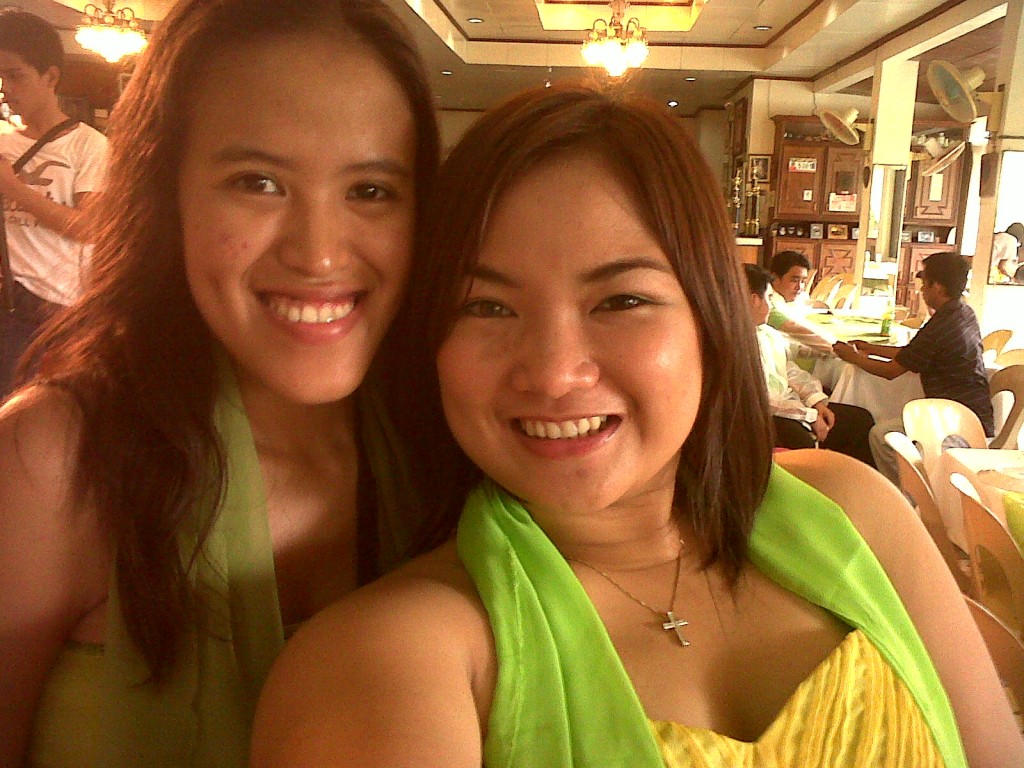 Our most memorable trip together. Describe why.
Maire: Hmm. I think our Dagupan trip where you stayed in our house for a week is the most memorable trip together. It is memorable because we weren't rushing the way we used to when we fly out of town. We just spent the week waking up whenever we want, eating breakfast leisurely, having milk teas at the Yellow Tree, eating pancit, siopao and bangus at DeLuxe  ( Chester, yumayaman ka lalo dahil sa amin ni Mica! Hahaha), dinner at the bar with the blue-green lights and simply exploring Dagupan. Dagupan was where we met, it was where we became really good friends, and it was where we took a break from Manila to re-think our priorities in life. So, Dagupan it is. 🙂
Mica: Yes… Dagupena mode hehe. It's nice exploring our city again without being THAT THRIFTY. Remember our high school days? I now miss our real hometown. It keeps us grounded and in touch with who we really are. And I also miss dancing in your house na nuknukan ng dami ng CCTV! *sings and dances Rihanna's We Found Love*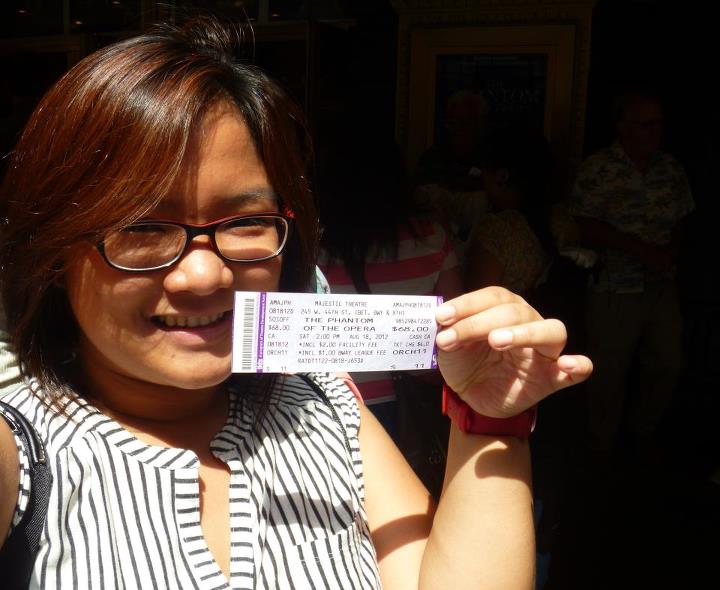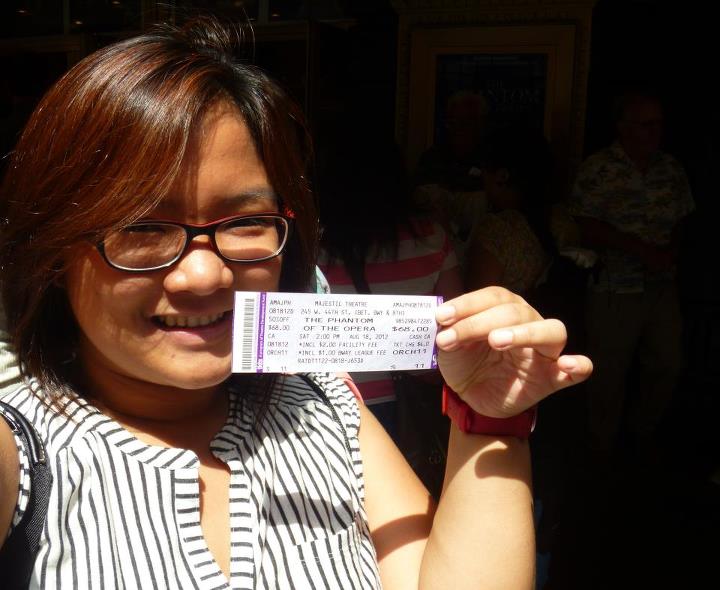 Where are you planning to go next?
I'm planning to explore New York City beyond its usual boundaries. I was able to go to tourist-infested places like Central Park, Madison Square Guarden and Times Square. But what I really want to do is to go to the places where even local New Yorkers haven't set their foot in. Say, the City Hall Station which was built in 1904 and was closed in 1945. It features a dome-like ceiling and stained glass accent. Or the whispering corridors somewhere in the Grand Central station, maybe inside Vanderbilt Hall. The little things which makes a place unique, I want to explore them.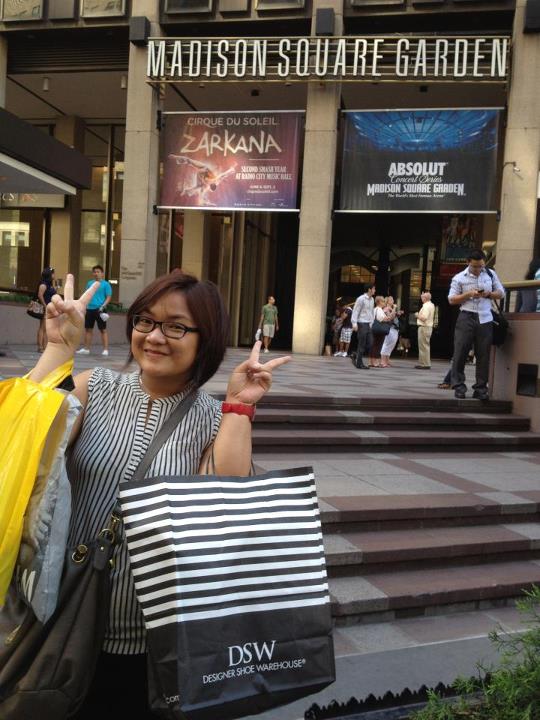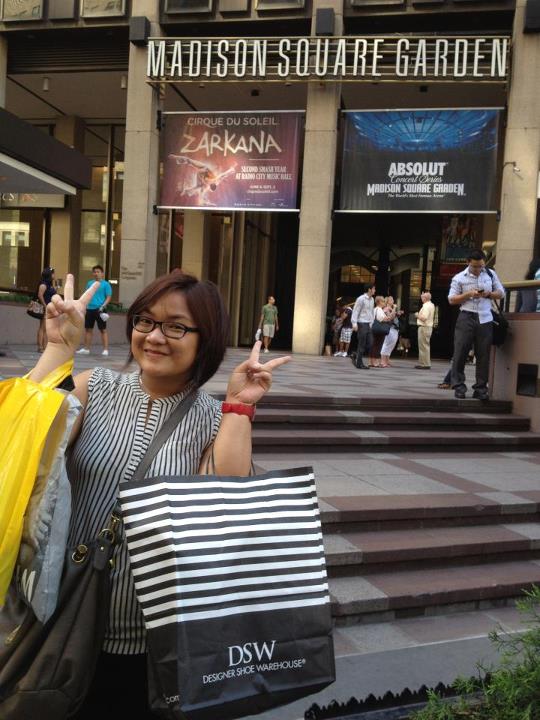 Message to the readers of my blog… message to me rin 😀
I feel really honored (chos) to be able to spend vacations with one of the bloggers I look up to. If she's as cool as a blogger, you have no idea how crazy it is to be with her in person.
Keep up the crazy, quirky, fun posts Myx!
Miss you Badet! 🙂
Mica: Thank you for the kind words. Ililibre kita ng milk tea at pigar-pigar pag-uwi natin sa Dagupan wehehe. I hope you update your blog often with your awesome pictures and travelogue. Remember our short stories and poems way back in high school? Might as well publish them online this time with new stories and pictures. I miss you too Badet! Pasalubong! 😛