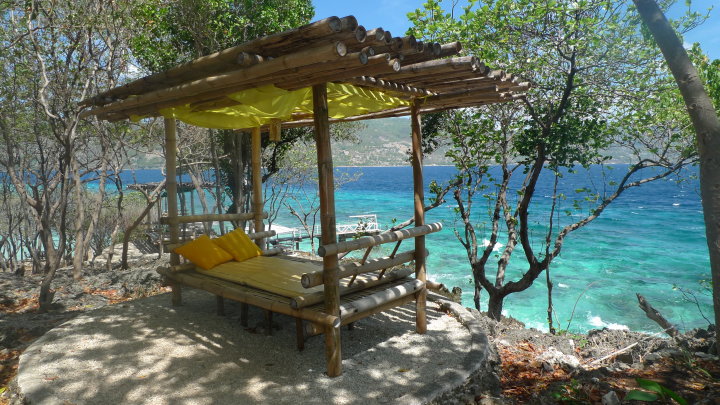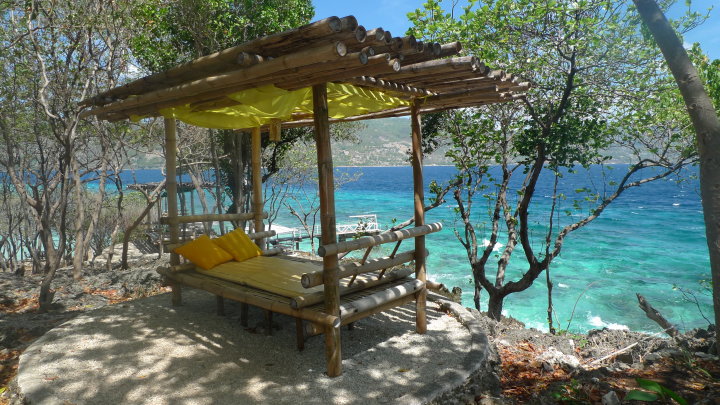 Sumilon Island in Oslob, Cebu is a dream destination for couples especially the honeymooners. Two years ago, I was invited by Bluewater Resorts to stay in Maribago Bluewater Beach Resort in Mactan, Cebu. Aside from the prepared Cebu Heritage Tour and Southern Cebu Visita Iglesia, the press people invited were also given the opportunity to visit and enjoy an overnight stay in Sumilon Island. When I told my grandfather about it, he said that I shouldn't waste the opportunity that came my way. I realized that he was right when I saw the room rates. I'm one lucky Senyorita!
I remember sitting in that spot after I took this photo sometime in March 2010. From afar, you can already take a glimpse of the nearby islands like Dumaguete and Siquijor. I sat there and whispered a short prayer. I didn't really ask for a particular wish, but I took that moment alone to reflect and thank Him for every blessing coming my way. I just find it amusing on how I am able to balance my day job and travel life that time. The opportunity to explore this island without hurting my pocket made it more memorable. It was also in this trip that I started calling Byahilo my 'Yaya'.
We did a lot of activities there and I'm afraid that I wasn't able to blog much about the Sumilon Island part. It's never too late to work on backlogs especially if the trip is meaningful. I tried kayaking here for the first time and our breakfast by the beach made me feel like a millionaire for a day. Is this how holidays in Spain and staying in Ibiza hotels with Venere feels like or at least close to it? Diving enthusiasts and snorkeling addicts will surely enjoy their time here since the corals are lovely and well-protected.
I sat there, although that is for outdoor massage. I'd like to go back there soon and stay on that spot. A good massage will do, but being with a lifetime partner will make it more romantic.
Have you been to Cebu, Philippines? Were you able to visit Sumilon Island in Oslob? More pictures will be posted once I am done with my current trip backlogs 0_0