Theatre, music, major exhibitions of art, opera, popular celebrations, fireworks, contemporary or classical dance and festivals of all kinds: Paris just never stops, hosting hundreds of major events every year. And it looks like summer of 2012 will be a major party for the capital of France.
With the arrival of good weather an irresistible holiday scent fleets all over the city. Both Parisians and tourists take the streets to share a great number of plans with recreational, cultural or artistic activities. If you are spending a few days in Paris apartments this summer, join them and don't miss these activities: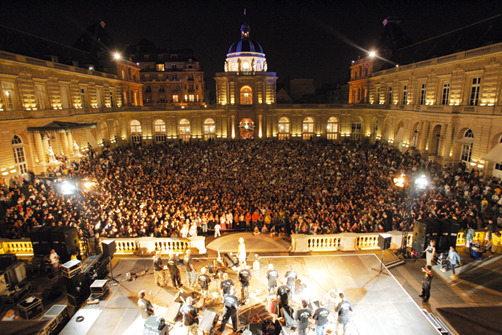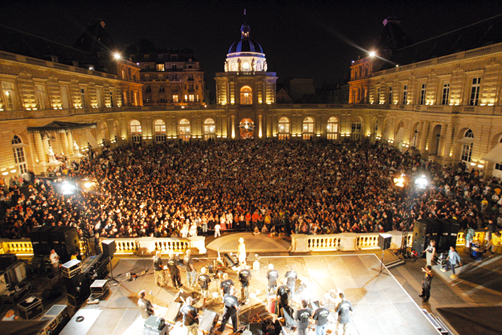 Fête de la Musique
Launched in 1982 by the French Ministry for culture, the Fête de la Musique has now become an international party taking place on June 21 in over 100 countries of five continents.
This is a great popular demonstration, free, open to all amateur and professional musicians who want to express their art to a wide public. The event attracts a curious audience eager to discover different genres and musical expressions. All events are free and are usually held outdoors, on the streets, squares, gardens and public buildings such as museums or train stations.
For further information: http://www.fetedelamusique.culture.fr/en/International/presentation
Tutankhamun, his tomb and his treasures
On November 1922 Howard Carter discovered the tomb of Tutankhamun, the king of ancient Egypt. From 12th May to 1st September you can relive this biggest archaeological adventure visiting the spectacular reconstitution of the tomb and treasure of the Pharaoh in Paris.
For further information: http://www.toutankhamon-expo.fr/
Disneyland Paris 20th anniversary!

From the 1st April to 31st December Disneyland Paris celebrates its 20th anniversary stepping into a wonderful world of colours, lights and magic! It doesn't matter if you go there with your kids or your friends, whether it's your first time or your 20th, you'll never have experienced a birthday like this before, so enjoy the party!
For bookings: http://booking.parisinfo.com/z6200e2x26827m466g2935_uk-tour-ticket-disneyland-paris.aspx
Outdoor opera

For 2012, outdoor opera offers Aida by Giuseppe Verdi, staged by Elie Chouraqui, and held in different places, such the Parc Départemental Domaine de Sceaux (from 31st May to 2nd June), le Château du Champ de Bataille (8th and 9th June) or le Château de Vincennes (from 13th to 16th June). This is a great opportunity to see a classic in an unforgettable environment.
For further information about the tour: http://www.operaenpleinair.com/
The Musical Fountains Show

Every year, Versailles welcomes lovers of history and great music for the magical « grandes eaux musicales » musical fountains show animating the gardens of the sumptuous castle.
The musical score by baroque specialist Christophe Rousset includes opera music by Lully, Desmarest and Rameau to accompany visitors along the promenade. Musical extracts of Chaconnes, dances and Passacaglia embrace the sounds of springing water at the fountains and ponds along the detour at the secret groves.
This event takes place from 31st March to 28th October in the Château de Versailles.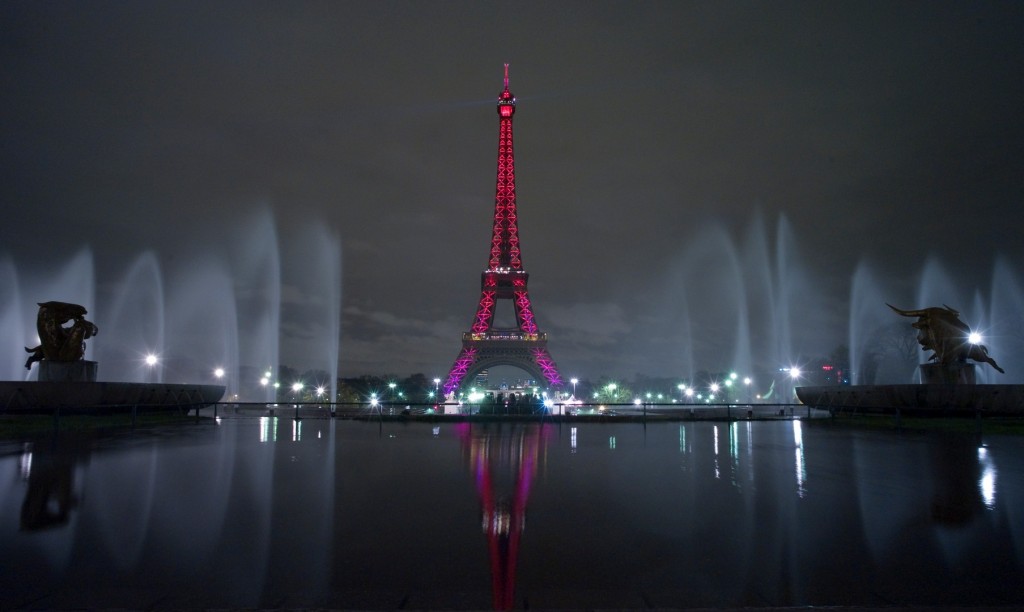 Candlelight evenings

A minimum of 2,000 candles are lit on each occasion of the Soirées aux chandelles, not only inside the Chateau de Vaux-le-Vicomte, but also in its beautiful gardens. An exceptional setting for this beautiful private property, which is the largest estate classified as a historical monument and aroused the admiration of Louis XIV.
The purpose of this event is for the public to relive an episode in the building's history, the feast day of 17th August 1661 given by the great patron of the arts, Nicolas Fouquet. To recreate this atmosphere, the guests will be accompanied on their visit by classical music. Food lovers can also enjoy this magical setting as they dine on the terrace of the Charmilles restaurant that offers a breathtaking view of the illuminated castle.
The event takes place every Saturday from 5th May to 6th October in the Château de Vaux-le-Vicomte, and it's definetely a great way to end your day before coming back to your apartments in Paris.
For further information: http://www.vaux-le-vicomte.com/
* Marta Mir has a degree in Journalism. But tired of listening to the stories of politicians in power she decided to flee to distant lands to, like the ancient troubadours, come back and tell her own stories. Now she has less money but is much happier."