For the third consecutive year, I joined the Davao Food Appreciation Tour (DFAT). It is a weekend feast where selected bloggers from different parts of the Philippines get to experience the best of Davao in terms of food, activities and many more.
I can safely say that DFAT 2012 is more relaxed compared to the previous years. I arrived early morning of May 5 so I can join the group on their trip to Brgy. Kapatagan in Davao del Sur, which is approximately 2 hours away from Davao City. My first Kapatagan visit is special since we were given the chance to enjoy a breakfast feast prepared by the Bagobo tribe. I remember wanting to extend my stay and even asked if they offer homestays for travelers. It is a perfect getaway for those who would like to 'unplug' for a while.
From Manila to Davao, I went to our shared room in Green Windows Dormitel, ate breakfast in the nearest McDo branch and drove to Fiesta Sorpresa in Digos for lunch. I slept in an instant once we were in the van. I didn't even mind the rough trip to our next destination.
Our first stop for the afternoon is Mt. Apo Highland Resort. It is one of those resorts wherein you are forced to relax and just take it slow. I am just happy that we didn't need to do anything adventurous that afternoon (I am that tired LOL). I took several snapshots and joined the rest in their siesta moment at one corner of the resort.
Kuya Lito of Mt. Apo Highland Resort narrated some of his Mt. Apo expedition stories and even convinced some of us to try mountain climbing. Hmmm… Mt. Apo is the highest mountain in the Philippines. I'd rather do mountain climbing that corporate ladder climbing, which requires years to reach the top without assurance toinks.
We went straight to Mount Apo Hillside, which is just a few minutes away from the resort. Here we were able to see some Civet cats and we were also informed on how civet coffee is being made. I feel the need to drink coffee to keep me awake.
Camwhoring is a requirement whenever you're with bloggers. Renz and Robx were serious taking pictures of each other for their Lookbook accounts while Mark, Yaya Eric and I are just plain camwhores. Sayang nga naman ang background! =))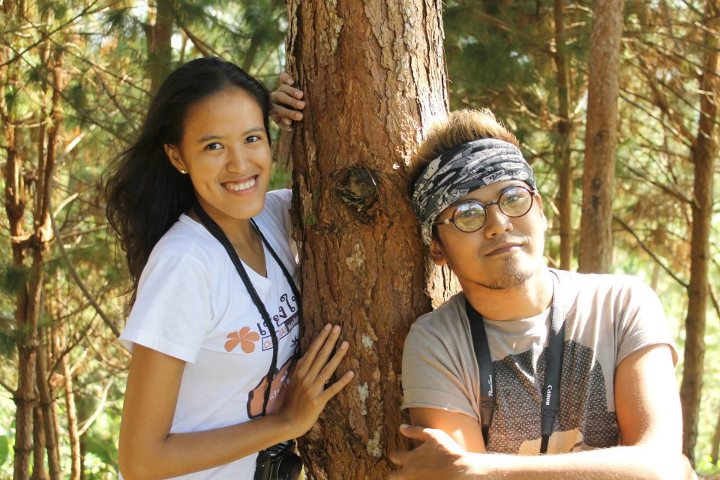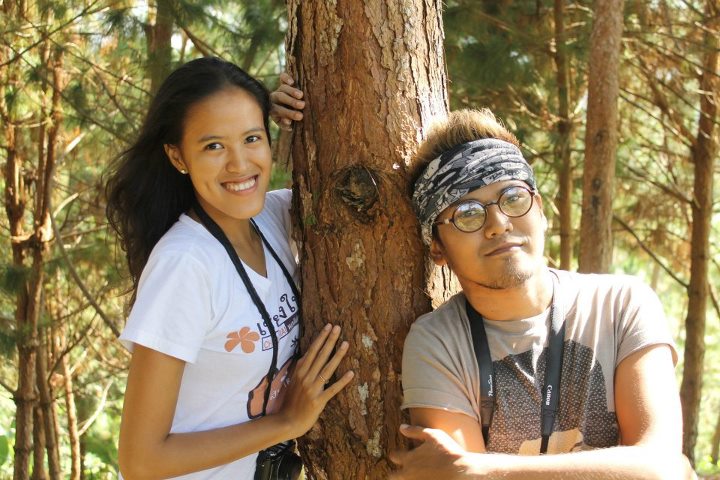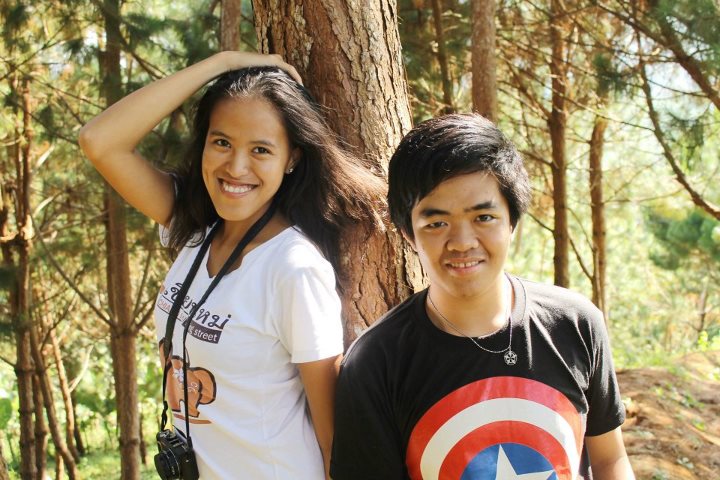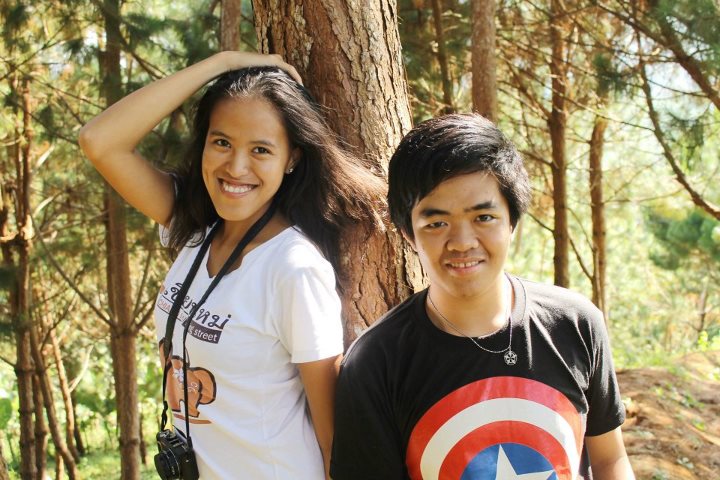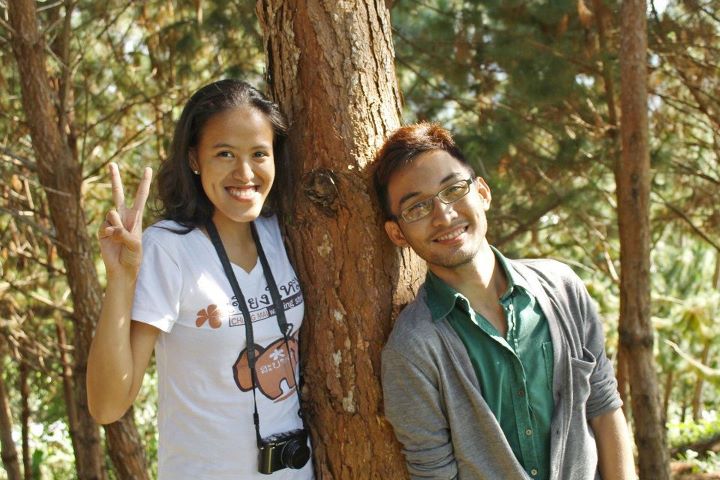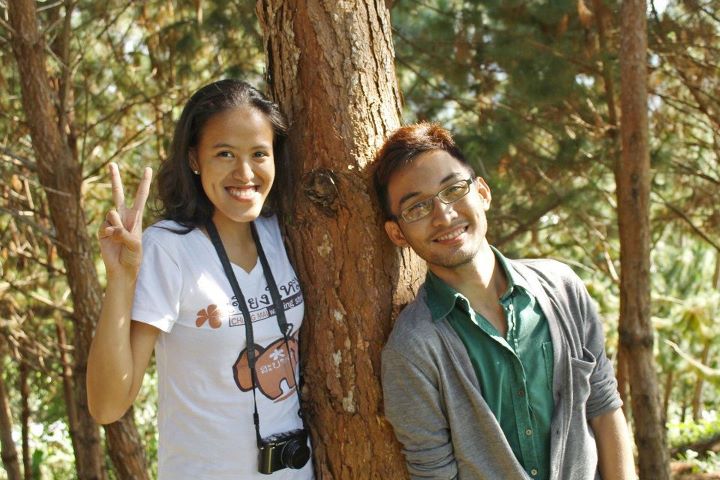 Right after our pictorial session with the trees(LOL), it's about time for us to drink the Altura Coffee! Still, we took some cute drama pics and kulitan poses via Photobooth. Naka-singhot lang ng aroma ng kape, hyper na agad! Hahaha!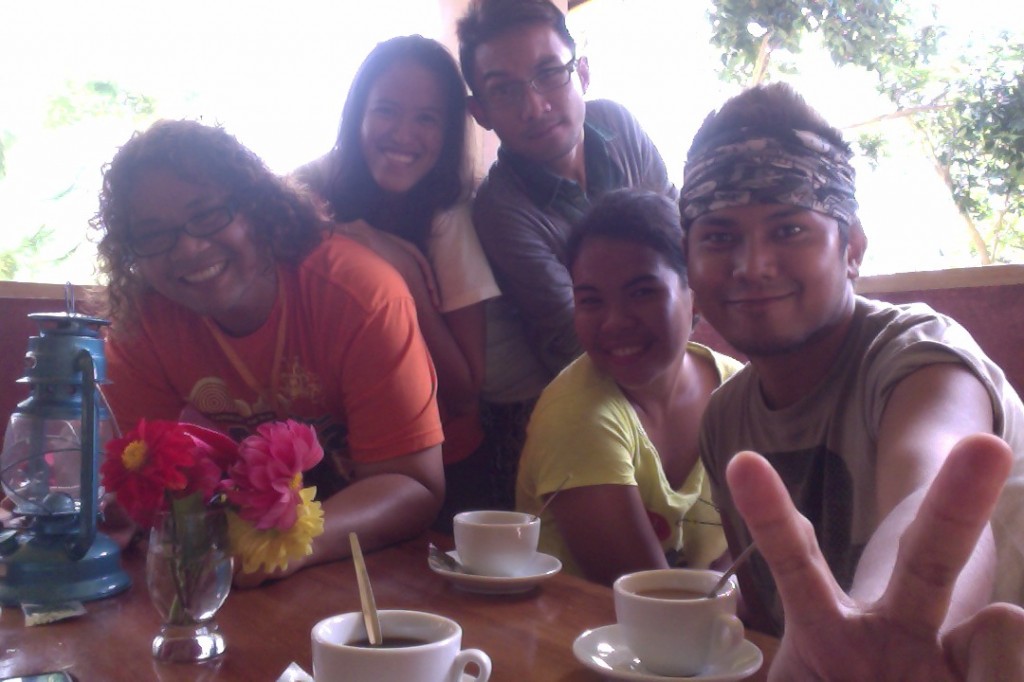 The Altura Coffee is soooo delicious! I think I drank three cups of it (oh no!). This specific kapihan moment is something to remember and I can say 'rare'. I'm happy to be drinking brewed coffee in a non-commercial space while exchanging funny lines with friends!
Our next stop is the Agong House, where the 'larger than life' works of Kublai Millan are found. I will write a separate blog entry about it =)
When in Davao, I suggest that you visit Kapatagan in Davao del Sur especially if you want to get in touch with nature and at the same time inhale some fresh air … and drink good brewed coffee too!
* Tandem pictures courtesy of Renz Bulseco. Salamat! 😀
* This is part of the Davao Food Appreciation Tour 2012 (DFAT) Series.