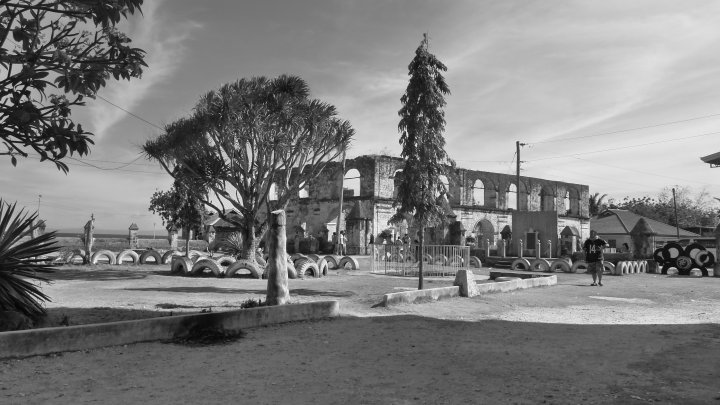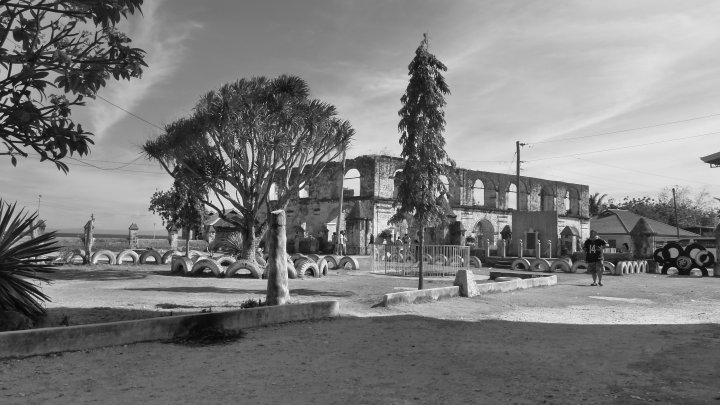 Even before Oslob in Cebu became famous for the whale sharks, I managed to visit this quaint town in Southern Cebu two years ago. Together with travel bloggers and other members of the press who were invited to enjoy an overnight stay at Sumilon Island, we first did an advanced Bisita Iglesia.
I am not really the type of person who goes to church every Sunday, but I make sure that I say a little prayer and show appreciation to Him. Churches don't really catch my attention not until I joined this Southern Cebu Bisita Iglesia tour under the supervision of Ka Bino Guerrero, the best tour guide in Cebu!
I am truly amazed with all the churches we visited in different towns of Southern Cebu. Our last stop is the Nuestra Senora dela Immaculada Concepcion or simply known as the Oslob Church. There is an interesting back story about this old Church and found across it is an Unfinished Cuartel.
When we went there, the Oslob Church and at the same time the Unfinished Cuartel is being restored. Maybe the residents figured out that this is one important heritage site. Since my LX3 camera was just months old when we went there, I experimented by using the Black and White feature. I just love the old feel of the photos I took during our 2010 Visita Iglesia tour. Reminds me of the Spanish era! Wait, that is another interesting backlog worth sharing! 😀