The SM Mall of Asia is one of the notable tourist attractions in Metro Manila. It attracts locals and tourists from different walks of life and just last December, they introduced the MOA eye Ferris Wheel much to the delights of the kids and adults alike. I guess this is inspired from the Singapore Flyer and the London Eye.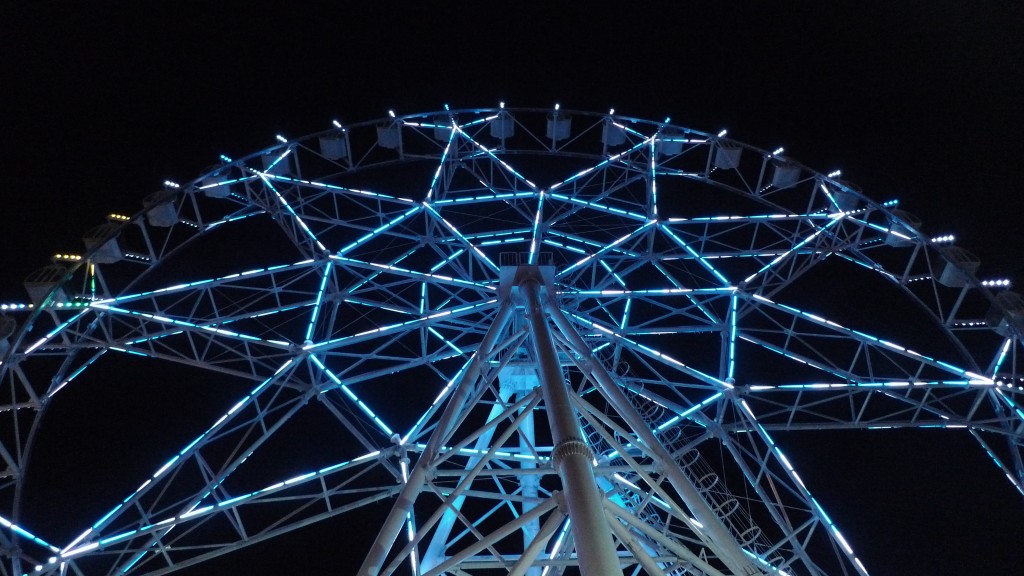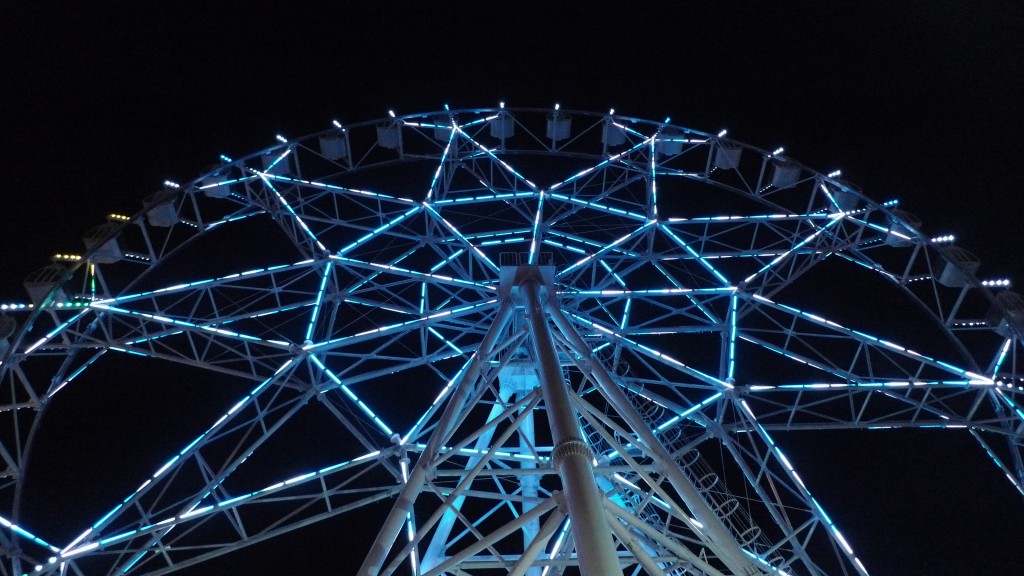 To be honest, I am a lazy commuter when I am in Metro Manila. I need to drag myself out of my room every single time! I first read about the MOA Eye from Ian and eventually in Robbie's blog. I didn't even know that such ride is being constructed within the area!
I went to SM Mall of Asia to meet up with Renz and Robbie. I originally planned to convince them to watch the movie My Kontrabida Girl with me and guess what? they turned me down LOL. I woke up late that day (or night) and felt lazy to dress up and head down south. I then figured out that I haven't seen them in a while and I would like to try the MOA Eye at Night too.
MOA Eye is situated at the back of the SM Mall of Asia, where the SM Amusement and Theme Park is located overlooking the famous Manila Bay. It's been a long time since I've been to this part of Metro Manila. I didn't know that they offer zipline rides now!
For Php 150, one can enjoy a 10-minute MOA Eye Ferris Wheel Ride. One Gondola can accommodate four passengers. We're lucky that there were only a few interested people that time so we didn't really need to share a seat with a random stranger.
Renz is obviously excited to try to MOA Eye, while Robbie is facing a dilemma. Among the three of us, it is only Robbie who is not a first-timer. I think he was partly forced to ride the MOA Eye ride last February for Valentine's Day 😛 I know that my sizzy is suffering from fear of heights and he didn't want to join us. We also forced him to ride again by buying him a ticket. Wala kang kawala, teh! 😛
Watch the video below and witness our fun ride in the MOA Eye. The second part of the video will be embedded soon, where Renz sang a number of songs with wrong lyrics LOL
I guess it helped that I didn't set high expectations prior to this ride. I am  impressed with the air-conditioned gondolas and the complementing colors. I also love the view and it is perfect way to 'escape' from the real world even just for 10 minutes. How I wish the ride lasts longer though.
Are you stuck in Metro Manila and have nothing to do? Unleash the inner kid in you by riding the Moa Eye Ferris Wheel! It may not be as grand as the Singapore Flyer or London Eye, but it is worth the try 😀 Thanks to Renz and Robbie for this short but fun ride!