Like what I mentioned on my 2011 yearend post at my personal blog, I can say that 2011 is a rollercoaster ride for me. That didn't stop me from traveling. I still have a number of pending blog posts waiting to be published (from 2010 and 2011 all combined uh oh) and I am taking my time. I am glad that my good friend Alex of CrazySexyFunTraveler.com tagged me at the Best of Travel 2011 survey.
Best Domestic Travel Destination
– I went to a number of Philippine destinations this year, but I can say that our trip to Batad Village in Ifugao is the best and memorable for me in terms of appreciating the simple life and you can't help but be amazed on how the residents were able to survive! Thanks to Dong Ho of Explore Islands, I joined 18 more travelers to Batad Village. It also marks my first Jeepney Topload ride and we trekked for almost two hours just to reach Batad Village. Going around the colosseum-like rice terraces made me really wonder how the Ifugao ancestors did it. Also, the area is not passable by big vehicles so you really need to trek to go to the village. We saw a number of kids carry one sack of rice, three big bags and other food supplies. That trip also made me realize how happiness is easily achieved with contentment.
Best Travel Experience
– My three-months stay in England is the Best Travel Experience of 2011. I stayed in Rugby Warwickshire and once again fulfilled my duties as my mom's eldest daughter and my brother's hands-on sister. It felt so good that we celebrated the holidays together after three years of being away from each other. I met new friends and experienced my first winter too! I went to places like Coventry, Birmingham, Nottingham, Warwick, Worcester, Stratford Upon Avon, Cardiff (Wales) and of course, LONDON! I ate a lot of Pinapaitan too! Weird? Well, thanks to Ate Virgie. I missed her cooking and writing this makes me miss them more. Don't worry, I'll be back soon =)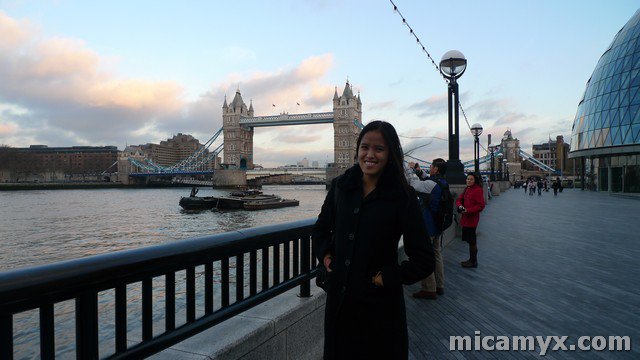 Best International Destination
– London 😀 Dubbed as one of the most unique cities in the world, I can say that London is a place for everyone (just don't look at the financial aspect LOL) whether you love history, arts, culinary and many more. I stayed there for three weeks and I have a lot of backlogs to work on 0_0. I also tried the London Eye River Cruise on Valentine's Day and roam around the British Museum by myself. I met new friends too though my cousin and I am glad to finally meet her. She loves to travel too and she gives me tips and advice about life in general which I truly appreciate. In London too, I learned that we all have the same hopes and goals in life no matter what race and culture. We all want to have a better life.
Worst Travel Experience
– My worst travel experience of 2011 is partly my fault LOL. For the first time, I technically missed a flight back to Manila from Cebu (last month). All the while, I thought my flight is at night 0_0 Instead of panicking, I calmly checked the tickets in several budget airlines. It was reported that a storm is bound to hit Cebu and it started to rain that night. I thought of just staying overnight, but I decided to just buy a ticket and go back home. I only have enough money on my ATM account – just enough for me to purchase a ticket on the spot and for a cab ride from NAIA T3 to our place. The funny thing there is that time, I didn't really worry about the flight – I was more worried on my pasalubongs for my grandparents. I planned to just buy the usual Cebu goodies (dried mangoes, barquillos, chicharon) on the airport even if it is price-y. I made up excuses and told them that I left the bag to one companion. Thanks to a friend who went back to Cebu two weeks after, he bought the goodies in Cebu for me hehe Merry Christmas! =P
Most Embarrassing Travel Moment
– This happened on my way to the airport to catch the Manila-Cebu flight. I went to the airport wearing two different slippers and I only noticed it when Robbie and I passed by the metal detector scan, where we are required to remove our footwear. LOL. I'm just glad that I was with Robbie that time and Eric bought a new pair of slippers for me in Cebu. I'm lucky to have my yaya and sizzy with me! Hehehe 😛
Best Local Destination
– Pangasinan is my home province and I stayed mostly in Dagupan City. I can say that appreciate Lingayen more especially when I brought some good friends with me there. Lingayen is the capital of Pangasinan and I can say that our Provincial Capitol is stunning whether on daytime or night time. My love for the clean Lingayen Beach was renewed and learned more about FVR's humble abode when I stayed overnight at The President Hotel.
Best Travel Destination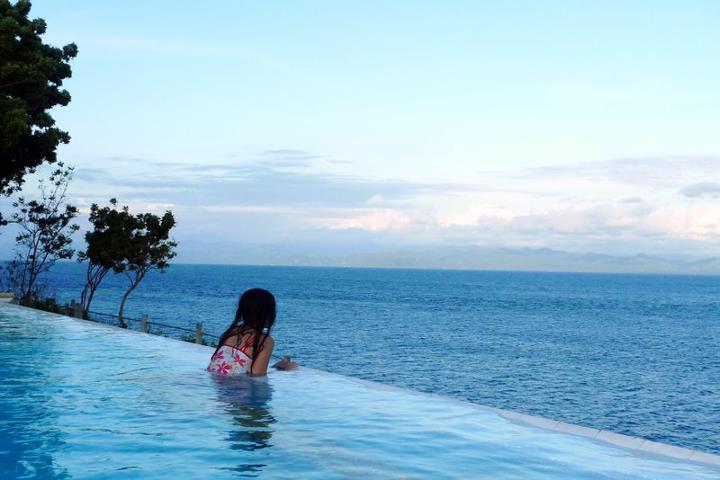 – This is hard! 0_0 I will mention two destinations LOL. I will pick Sarangani and Cebu. I fell in love with Sarangani at first sight and my love for Cebu can be compared to a long-term relationship LOL. I was able to explore some parts of Maitum and Maasim in Sarangani through the yearly S3X Tour and I am planning to do a comeback this year.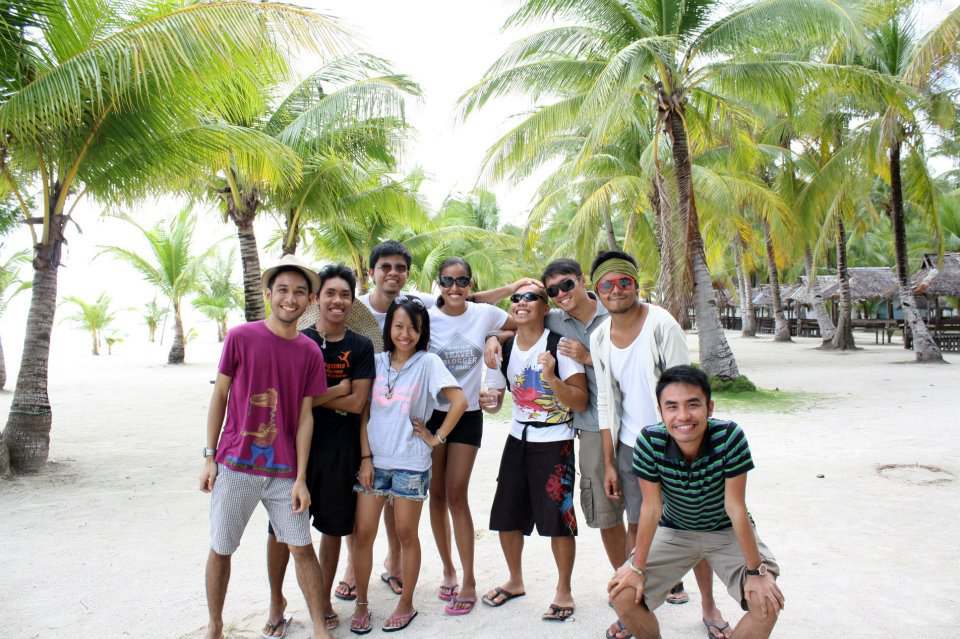 I finally visited Moalboal and Bantayan in Cebu after several failed attempts hehe. I am planning to go back to explore Camotes, Badian and Malapascua. I also enjoyed my trips in both destinations because of good food, enchanting spots and great company <3
Now I tag the following Filipina Travel Bloggers because I am currently listening to my favorite Spice Girls hits. Â Girl Power!
Adaphobic (i beg you to blog now! hehe 0_0)
Chyng Reyes (i tag you nao, no kidding!)
Seeking Felicity (straight from London!)
Lakwatsera de Primera (let's hear it from the newlywed!)
Pinay on the Move (want to know more about Grace's 2011 trips)
This is a good way to start the year. Happy 2012 to all! Let's travel and make the world a better place! 😛