It all started with a shared taxi ride to Manila Ocean Park. We knew each other's blogs, but we never really had the chance to meet in person 'till that one Saturday morning. He is already recognized as one of the emerging influential bloggers of 2010 and a part of me wanted to know him more. He was a bit shy, quiet and reserved. I wonder how it is like to go on a trip with an artist like him.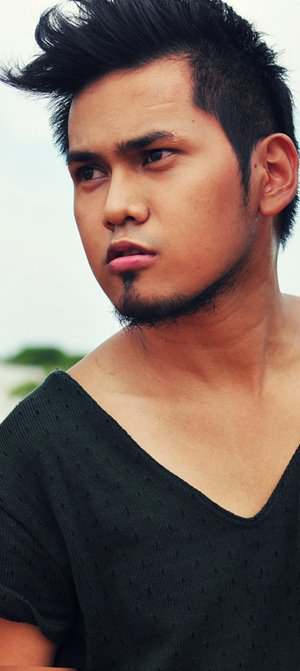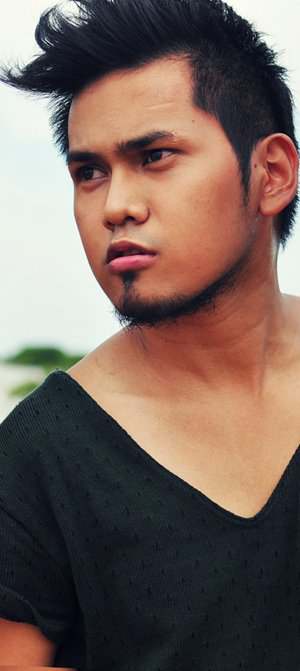 I saw him once more in a food event and asked him if he's interested to go on a group trip to Pangasinan with 8 other bloggers, whom he will meet for the first time. I'm glad he didn't turn down my invitation because that turned out to be his first solo bus trip to a province he'd never been to and I think he realized the beauty of traveling through that trip.
Robbie Bautista a.k.a. The Creative Dork won the Best Lifestyle Blog in the Philippine Blog Awards last 2010, and he was recognized as a finalist in one major social media award-giving body. His presence made my 2011 trips light and happy because he is not afraid to go crazy if needed to. He recently opened a travel blog called The Travelling Dork and his stories never fail to my day. Kaloka lang hehe 😀
To start the 'My Travel Buddies' section for 2012, I present to you my dear Robbie! 😀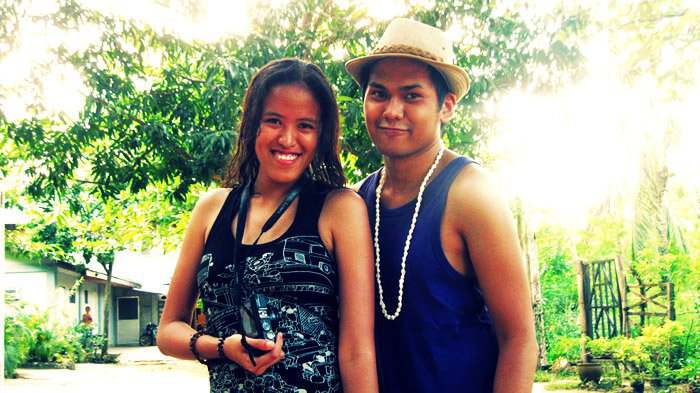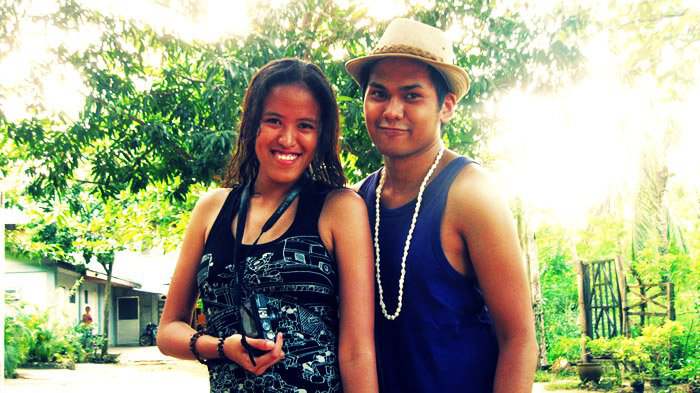 When was our first out of town trip together? Describe it
Robbie: West Pangasinan, baby!!! I was still a newbie blogger and you invited me to be a part of the trip with other travel bloggers. Of course, I couldn't say no and it was my first out of town trip with bloggers. I was shy pa then and you guys could not get a word out of me. Plus, I was sleeping 50% of the time. Hahaha. It's still very memorable and I'm glad to be really good friends with everyone until today.
Mica: Oh yes! My favorite sleeping moment of yours is in Lingayen Beach. The four of us (Ada, Darwin, Estan and Me) were enjoying the breeze of the wind within the shoreline while you were enjoying your siesta moment =))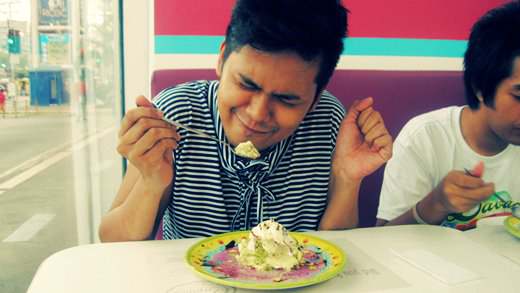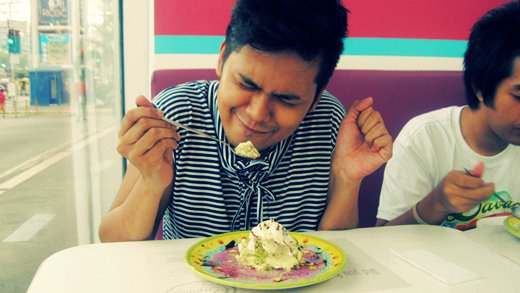 What are the Top 3 Destinations we've been to together that you consider the most memorable?
Robbie: My Top 3 destinations with you would have to be West Pangasinan because it's the very first one. I was de-virginized there. Lol. Second is the DFAT tour in Davao. I think that's the time we started becoming close and where I started to come out of the closet… este… shell. Hahaha. Plus, we had loads of videos there! The 3rd would have to be in Cebu because it was an epic and spontaneous adventure and everyone had a great time! =)
Mica: Those trips are precious… precious as you. Naks hehe 😀 I can spill some funny moments of yours from those trips HAHA =P
What's the worst event that happened in any of your travels? How did you manage to surpass that challenge?

Robbie: So far, I haven't experienced anything too horrible that's worth blogging about. I recently conquered the Cave Connection in Sagada and it was physically exhausting but I was able to finish it. In the end, you just have to take a step back and think of the situation before you continue to make sure you make right decisions.
Describe me as a travel buddy
Robbie: Probably one of the most spontaneous travel buddies I have which is important because it means that we are regularly having a good time. You bring a positive energy during trips because you don't let any negative emotions get in the way of bringing the group down. =)
Mica: Same sentiments =) I also love how we click in preferences (accommodation, food, coffee shops etc.) whether or 'sizzy' or 'teh' mode. For better or worse, ika nga hehehe =D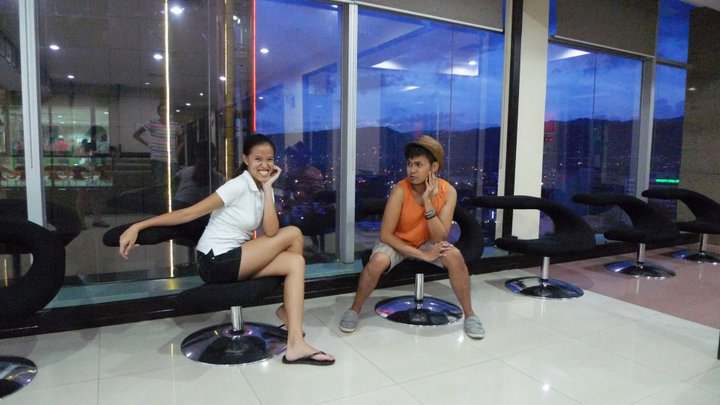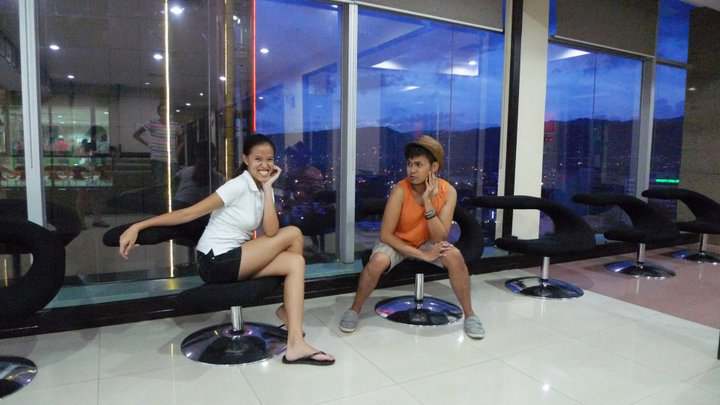 What are the three things you can never live without when you're on a trip?

1. A camera (Heller. Model here. Hahaha.)
2. Laptop (Cause I need to get in touch with some clients)
3. My fox hat (Because it's one of my signature items during travel)
Name three of the best hotel/resort accommodations.
Robbie:
1. Puerto del Sol in Bolinao, hands down!
2. Alba Uno in Cebu. Really good food, cheap rates but the room and service is awesome!
3. Ponce Suites in Davao, fitting for a creative like me. =)
Mica: I love Puerto del Sol and Alba Uno too! <3 I am quite curious with Ponce Suites hmmm….
Three of your favorite restaurants
Robbie: Ooooh this is a tough one but I'll go with Lachi's & Tiny Kitchen in Davao,Yoghurt House in Sagada, and Oh My Gulay & Cafe Sabel in Baguio.
Mica: Let's move to Davao now! Food Food Food! <3
Any funny stories that you want to reveal that happened during one of our trips?
Robbie: I think nothing has surpassed the modelling videos that we did in Davao, yet. It's my most defining (and embarrasing) video to date!
Mica: We need to shoot more videos! Mama Tyra must be proud of you hihi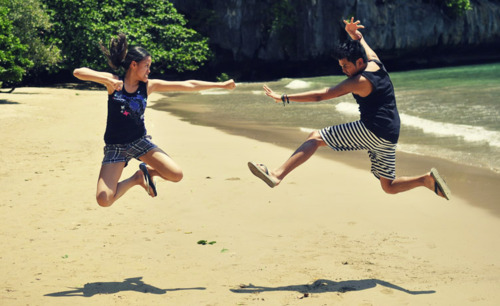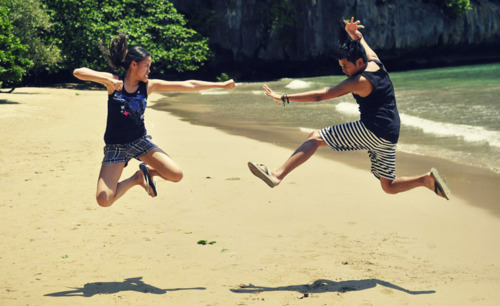 Did we have any misunderstandings while we're on the road? Hahaha 😛
Robbie: I don't think we've had any misunderstandings. Usually kasi magkakampi tayo. Wahahaha. If there are any, I don't think it was too big or important to actually matter.
Do you have any 'holiday romance' story to share?
Robbie: Next question, please. Hahaha.
Mica: Not applicable… for now 😛
Where are you planning to go next?
Robbie: I'm planning to go and see Mt. Pinatubo in January. Then I'm planning to move/live in Cebu, Bicol, and Davao for a month each in 2012 and explore the nearby islands/sites of each city. =)
Mica: Wow! I want to stay in Cebu and Davao too! I am still looking forward to more lakwatsas with you this year, Robx! =)
Message to the readers of my blog… message to me rin 😛
Robbie: Travelling really has changed my life and if it wasn't for you inviting me to take part of that West Pangasinan adventure, I wouldn't have met the awesome Bagets. It doesn't take any tangible material for one to be able to travel, you just need to have the heart and thirst for it and you will make it happen for yourself. So for those who feel like they are lost in the world, travelling will help you find yourself in so many ways. =)
Mica: Thanks to you too for being a flexible travel buddy. You can make all your companions laugh with your wacky antics, but we can also discuss about serious matters when needed. May you continue to travel and grow as a person because you're on the right track. Keep it up! 😛