Nothing beats home for me. In my case, I consider Dagupan City as my hometown because literally, I was born and raised there. I may be traveling and moving to different places every now and then, but Dagupan City will always have that special spot in my heart.
Ask any other Dagupeno or Dagupena who are now based in other places. When they come back to Dagupan City, it will always be about the food. I can say that Dagupan City or Pangasinan in general have the best seafood restaurants and there's a number of food establishments being launched everytime I visit.
It is a Holiday today (November 30 is Bonifacio Day here in the Philippines) and the weekend is also fast approaching. Sometimes, we just go back home to rest and relax, right? I came up with my own list of ways on how you can possibly have a very nice pamper weekend in Dagupan City!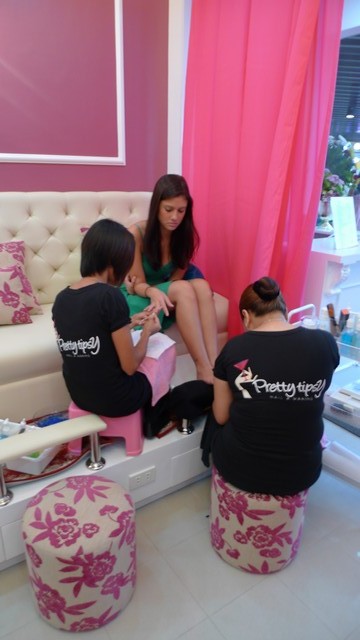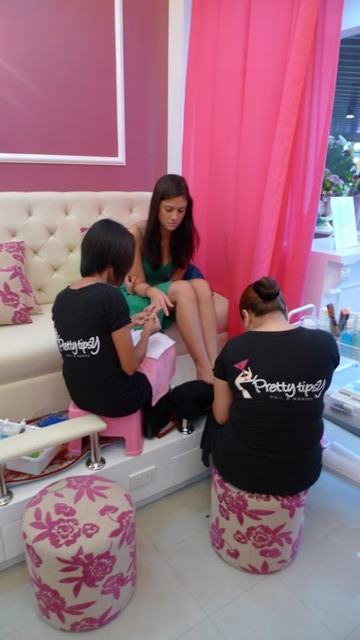 FOR THE HANDS AND FEET – I travel all the time wearing only my slippers (or flip flops). In short, my feet are always tired and dirty especially when I am gallivanting around the whole day. Just last August, Pretty Tipsy Nail & Waxing Salon was launched at Stargreen Promenade in Lucao District, Dagupan City. The place is perfect for our soul sistahs who would like to relax a bit and give their hands and feet some extra pampering. I do believe that the hands and feet are two of the busiest parts of the body and we often take advantage of it.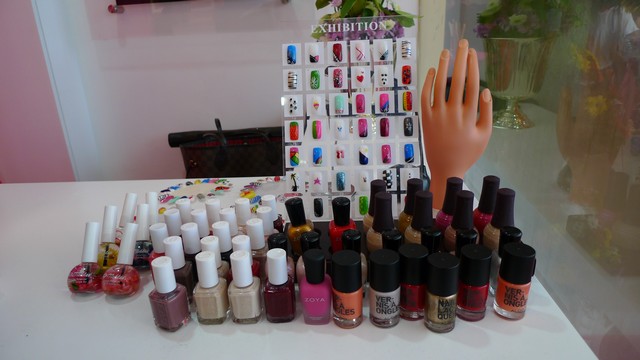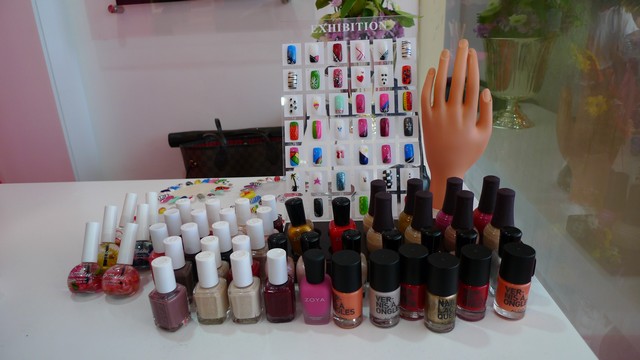 Some girls do love their nails a lot and would change nail polishes or apply nail art from time to time. With the very girly ambiance of Pretty Tipsy (pink interior design and loads of chick flick selection to watch), one will surely feel like a pampered princess here. The staff are also nice and they also have some waxing services too! I haven't tried it yet, but I will one of these days. I had my nails done in Pretty Tipsy thrice already! It is also a perfect place for you to bond and chat with your girl friends or better, with your mom or daughter.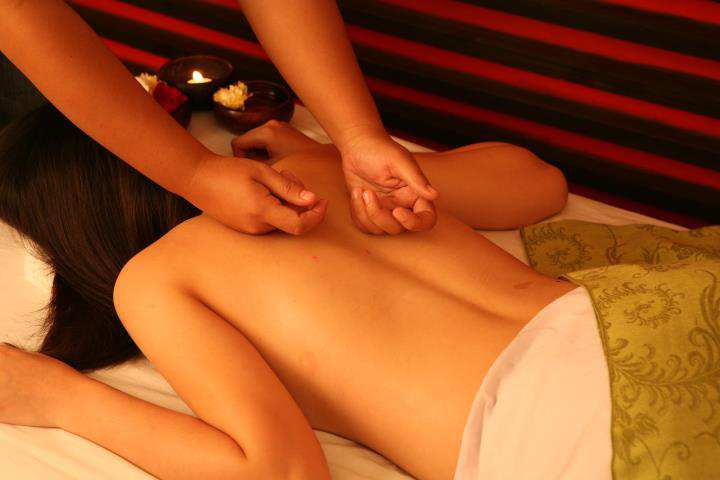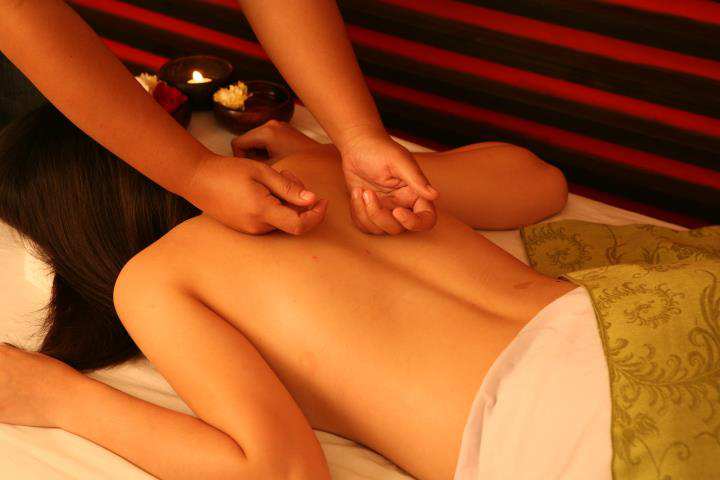 FOR THE MIND AND BODY – Who doesn't love some quiet 'me' time in the SPA? I remember when I left Dagupan City to pursue a career in Manila, there were only a few SPA places there and one of the pioneers is Stillwater Spa. Being a student when I was still based there, I find these pampering places expensive. I also made a fearless forecast that these spa hubs will close after six months since most Pangasinenses that i know are a bit thrifty and would rather spend on food LOL. I am wrong with my assumptions since the hardworking Dagupenos know that they deserve to relax and unwind even just within the city.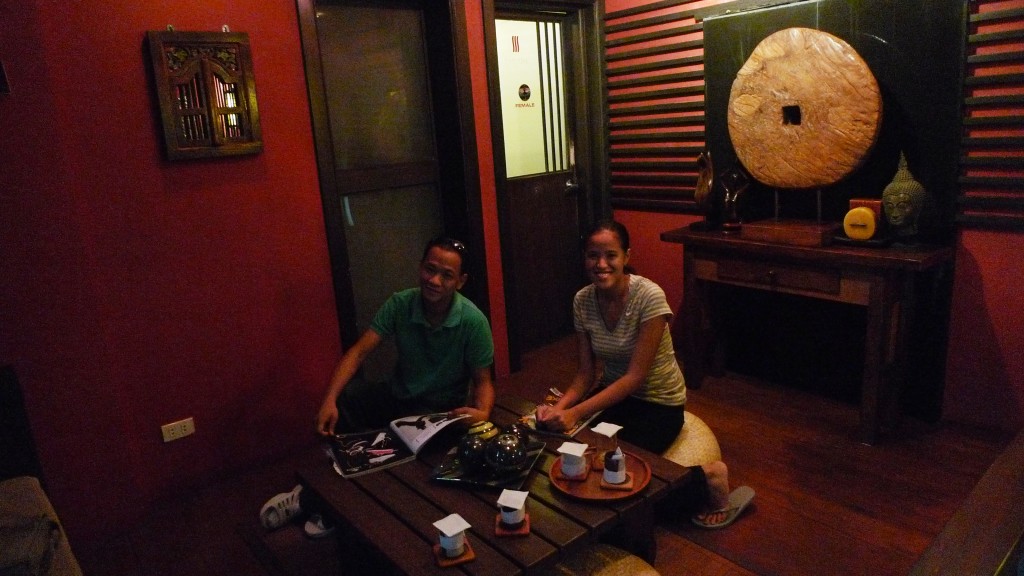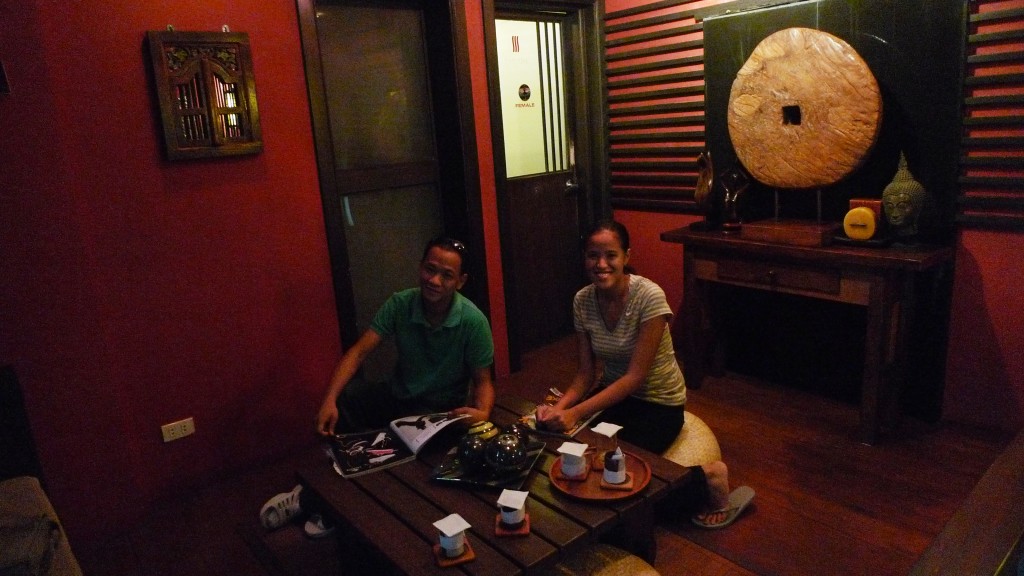 I first went to Stillwater Spa three months ago when I did an interview for a local TV show in Northern Luzon. Right after the interview, I tried the Stillwater Signature Massage that lasted for 90 minutes. It is the best massage moment ever for me! The best part is the back and head massage. I needed it that time because I was sleepless and just arrived from Manila. I am planning to try some of their other services too.
RETAIL THERAPY – Some girls claim that they regain their self-confidence and self-worth once they do the 'retail therapy'. Those who are into fashion and girl stuff will surely agree with this one. There is a number of clothing boutiques in Dagupan City right now and one of which is Wearelse Boutique, located just beside Stillwater Spa. My mom and I used to shop there way back in high school and I think they do offer some discounts on special occasions and holidays.
You can also visit some of Dagupan City's homegrown shopping malls like CSI the City Mall, Magic Club, Nepo Mall among others.
CRUISIN' – I mentioned in some of my previous entries that the Dawel River Cruise is the newest tourist attraction of Dagupan City. Everyone can take the Dawel River Cruise for free as of the moment and you will be able to learn more about the seven rivers of the city once you take this tour. Perfect for lazy afternoon siesta. I tried it twice and almost fell asleep – in a good way. It's nice to get in touch with nature even just for a short time.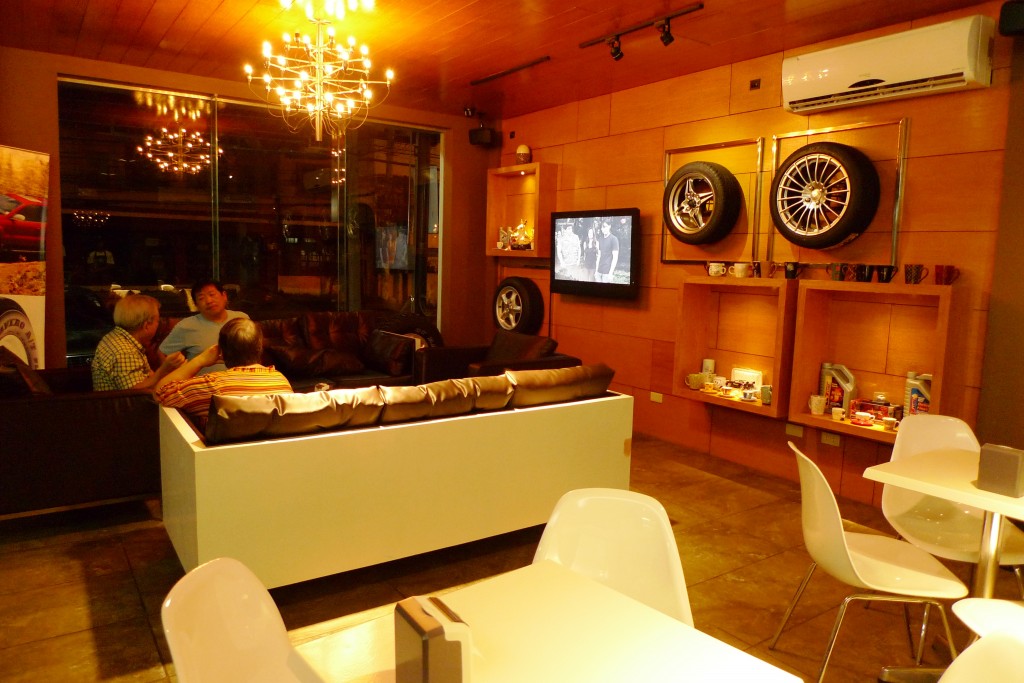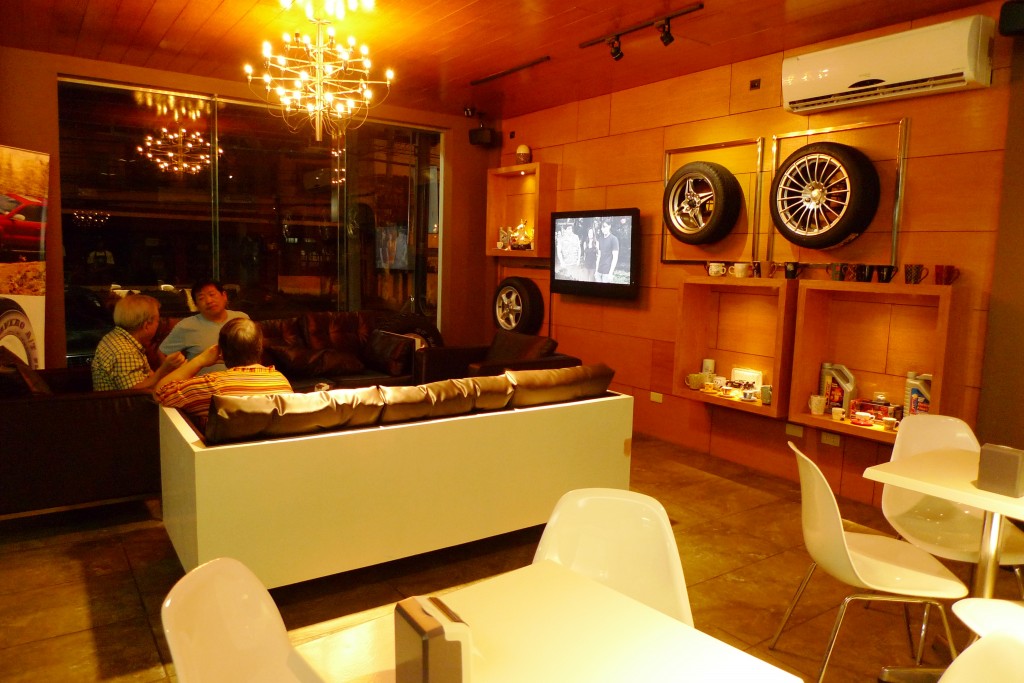 COFFEE BREAK – Dagupan City is now dominated by new coffee shops, and i believe it is a good thing. Right now, most of the balikbayans would prefer to bond with their Dagupan-based relatives and friends in coffee shops after a fun lunch/dinner experience in any of the seafood restaurants of the metro. My top favorite coffee shop in Dagupan City is GT Dolce Cafe Patisserie due to its unique ambiance. The place is cozy just like any other coffee shops, but having some automobile parts as design made it extra special and worth visiting. There's a comfy couch and an LCD TV too that makes this place 'home-y'. Some of my other favorite Dagupan coffee shops include Pebble Beach and Sugar Loop. I also love working at Figaro Stargreen Promenade and Gloria Jeans.
 SUNRISE/SUNSET VIEWING AT BONUAN BEACH– Haven't done this for the longest time and I am planning to go there this weekend!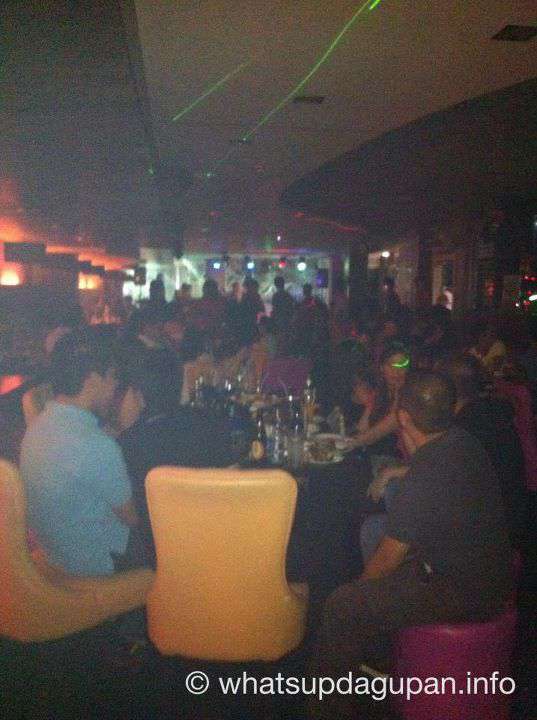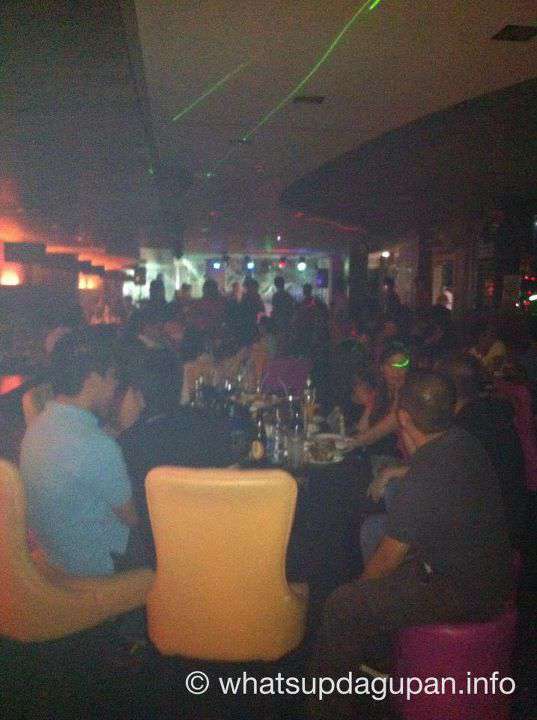 PARTY PARTY PARTY! – Nightlife in Dagupan City is not really as active compared to Metro Manila, Cebu or Davao, but Dagupenos also know how to party! Back in high school (and some parts of my college years), my friends and I would party at Padis Point Dagupan. If you love watching live band performances and groovin' on the dance floor, then this place is for you! I went there last week after soooo many years (they moved to a new branch btw) and it was fun  to jam with my friends and cousins. They even joined the band onstage!
If you're planning to visit Dagupan City and aiming to let go of the stress the busy corporate world bestowed you, just bookmark this post. Hope this helps!
For more news and updates related to Dagupan City, just visit the What's Up Dagupan page!