Last month, I received a message from a Slovak travel blogger named Alex of crazysexyfuntraveler.com. She mentioned that she is currently exploring Southeast Asia and she's planning to stay in the Philippines for three weeks. We've been commenting on each other's blogs for quite sometime and for some reason, i didn't have any hesitations when she asked if she can possibly stay here with us for two nights.
Apparently, she already made plans of visiting Puerto Princesa, El Nido, Cebu, Bohol and Boracay. Her only problem is the Manila leg, which is her first destination. I asked my grandparents if we can let her 'couchsurf' in the house. Glad they said yes as long as I am held responsible for everything.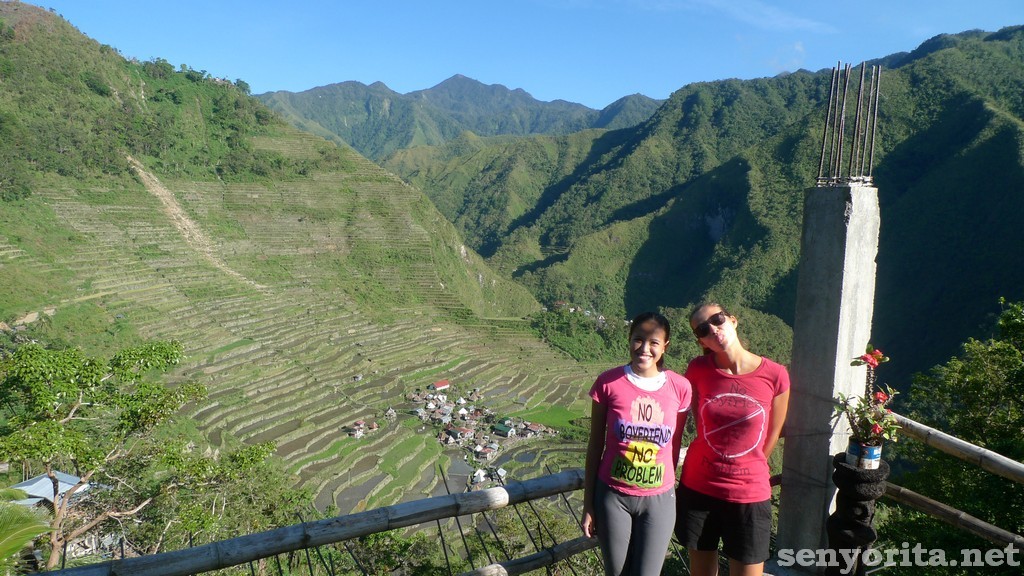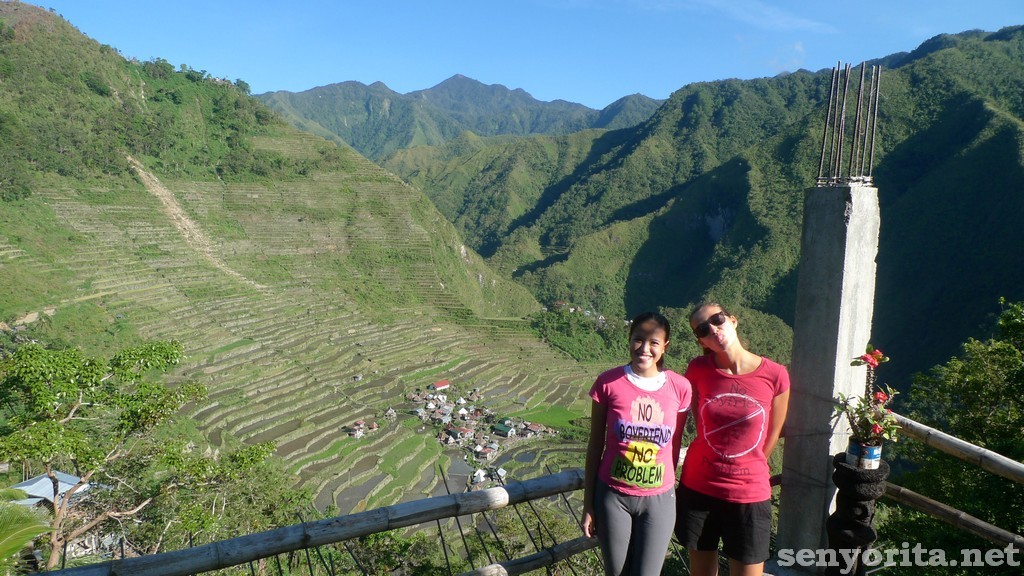 It is my first time to host a foreign blogger and to be honest, I am not really sure on what to expect LOL. I am not used to having visitors at home especially touring them around Metro Manila. The best that I can do is do a 'mall tour' within the shopping malls accessible via the MRT line or a walking tour around Rizal Park. Alex mentioned that she is planning to stay in Luzon for a week and she's asking for suggestions on where to go. Since I already had plans of joining Dong Ho's Experience Batad-Banaue trip, I asked if she would like to go with me. I also thought of bringing her to Pangasinan, my hometown. It is more convenient for me and I know that she will enjoy it since she loves to eat LOL 😛
FIRST IMPRESSION
"WOW. YOU'RE TALL!" I said upon seeing her for the first time. I think she stands 5'11 or something. There's a European model in the house  😛 Even my grandparents were impressed when they saw her. She narrated the challenges she had to go through in Hongkong before she arrived here in Manila. Right after lunch, i suggested that we sleep first (I have a very bad sleeping pattern). We need to get some sleep for the party scheduled that night. I can say that Alex and I have a lot of things in common including the child-like personality and being hard-headed at times. It is much easier to spot the differences. Clue? It has something to do with dancing, food and boys 😛
Anyway, here's a little preview on my week with the Crazy Sexy Fun traveler Alexandra Kovacova 😀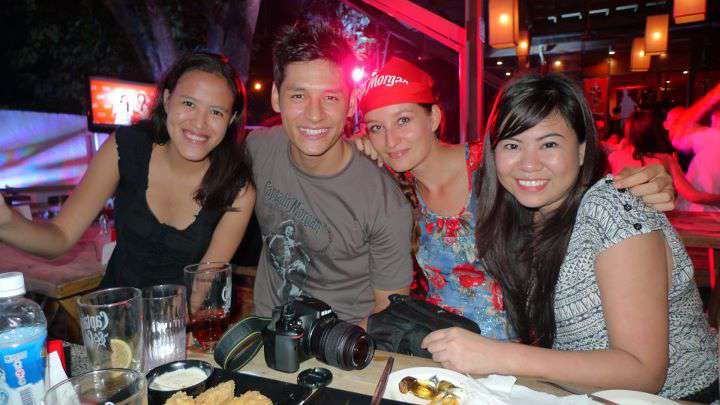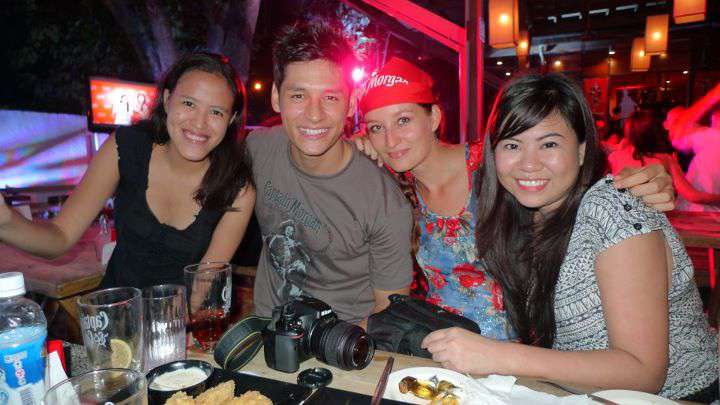 CAPTAIN MORGAN – Alex' first night in Manila! Jerick invited us to the media launch of Captain Morgan. Together with co-PTB members Marky, Lauren, Monette and Marco, we partied like a rockstar and I think the presence of Brapanese hunk Hideo Muroaka made crazysexyfuntraveler's first night in Manila a bit more memorable *winks*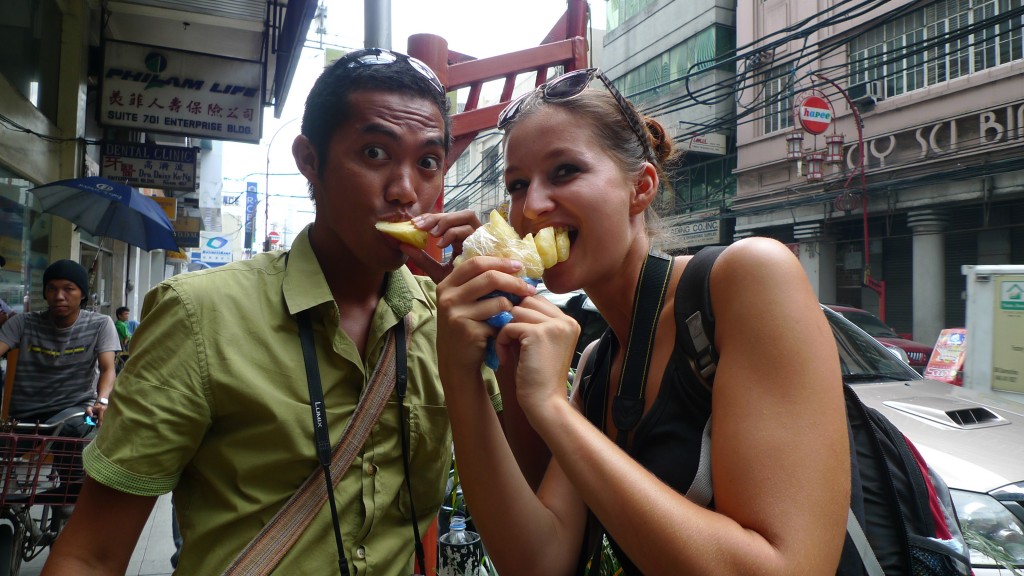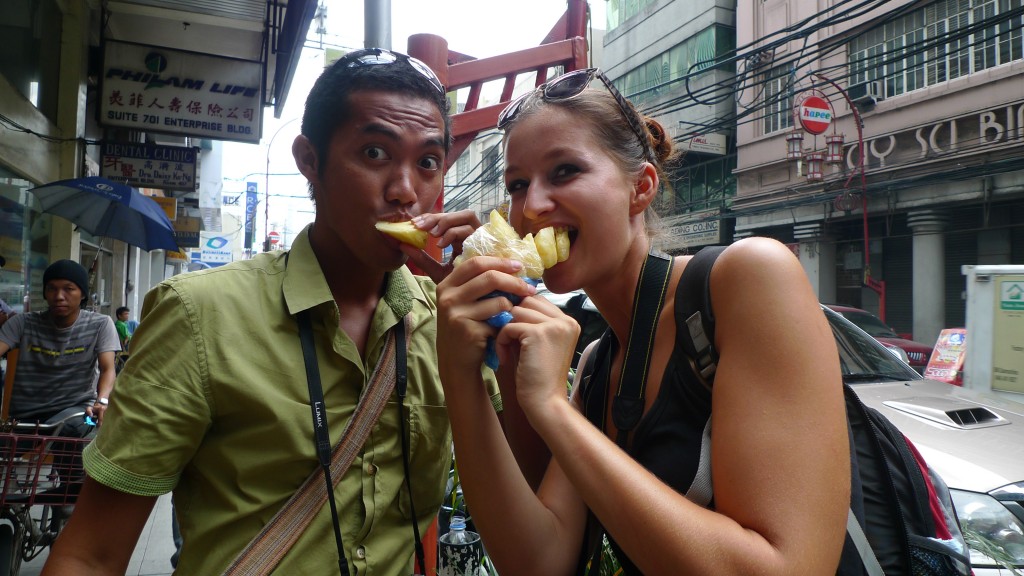 BINONDO FOOD TOUR – Just like Alex, it is my first time to visit Binondo. Thanks to Journeying James for this sponsored trip! 😛 We were able to explore some parts of Binondo although we didn't really finish the whole Binondo Food Tour itinerary.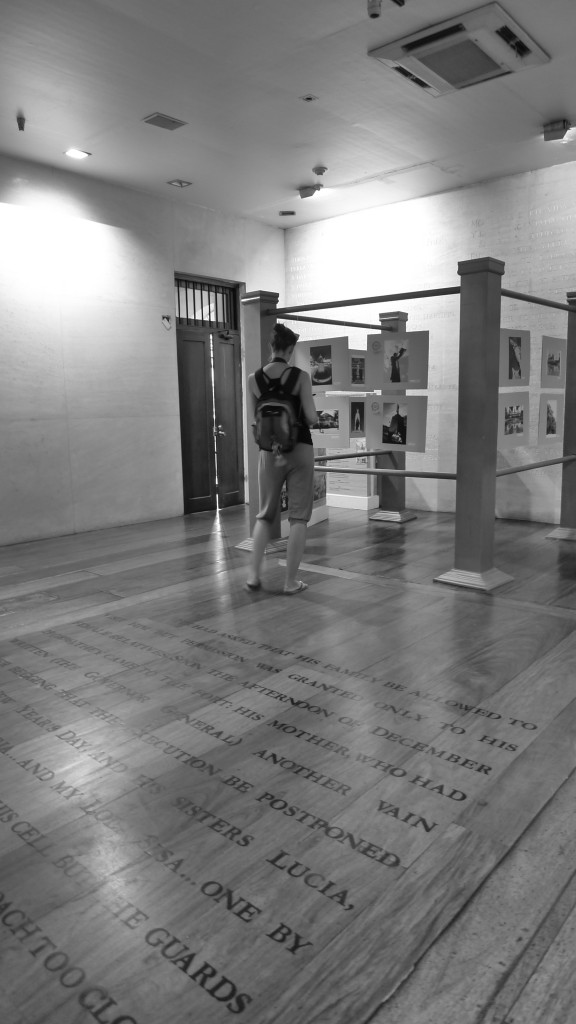 FORT SANTIAGO – Getting to know Dr. Jose Rizal, the Philippines' National Hero more. Been to this historical place a lot of times already, but it is my first time to bring a camera LOL.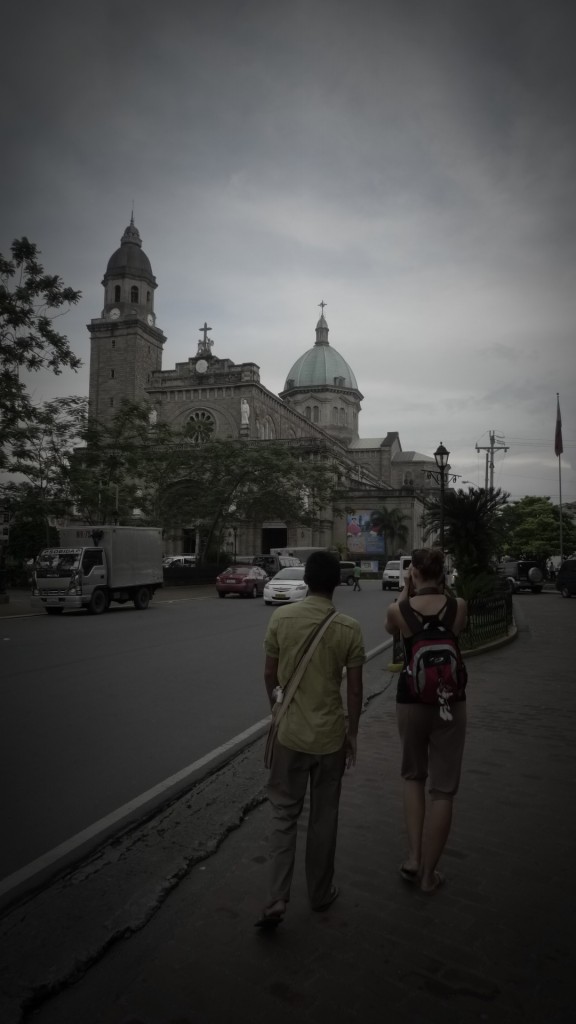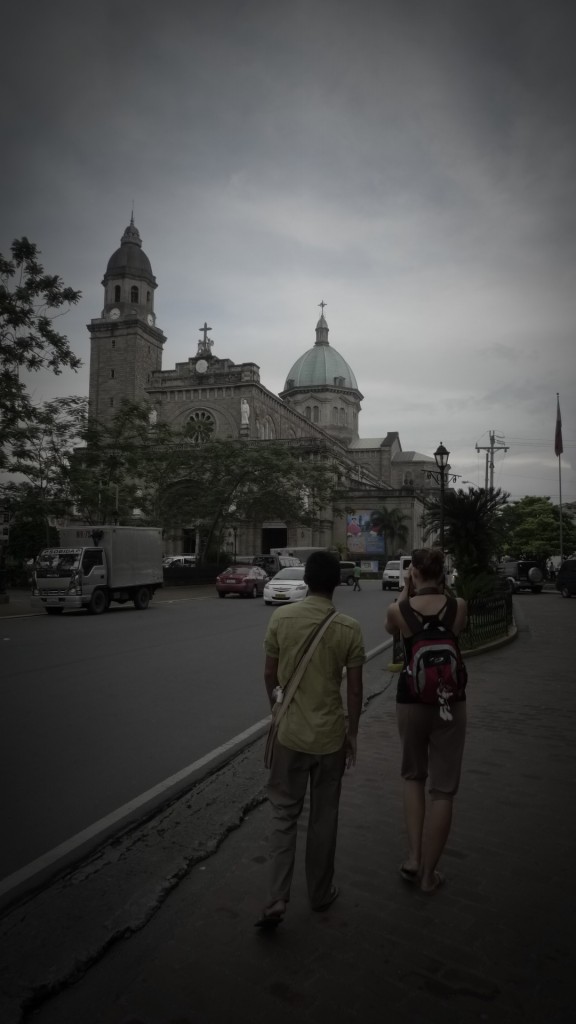 INTRAMUROS PHOTOWALK – Visited the churches, historical spots and the graffiti wall, which is now a popular hangout place of skateboard enthusiasts.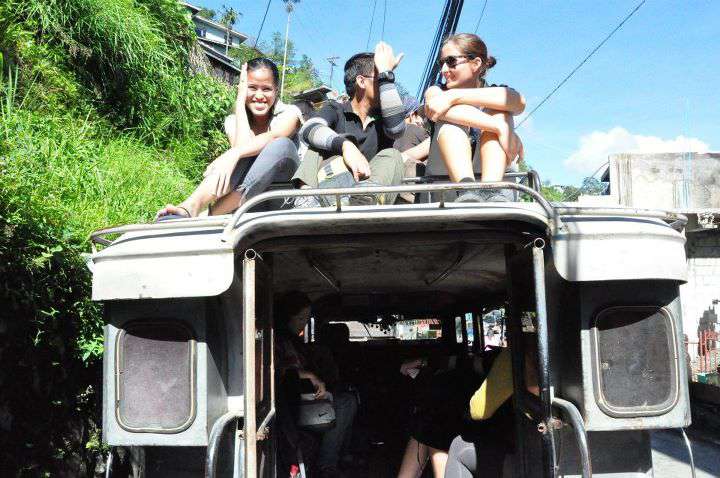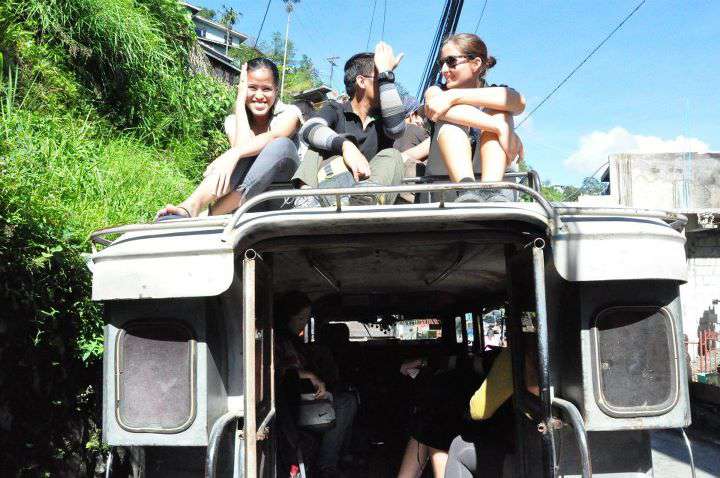 TOPLOADING (BANAUE-BONTOC) – Our first time to try toploading in the jeepney! Thanks to Dong Ho for this experience. Glad we managed to keep our balance and sanity even if we lacked sleep and the heat of the sun almost drained our energy. Atektek ak la.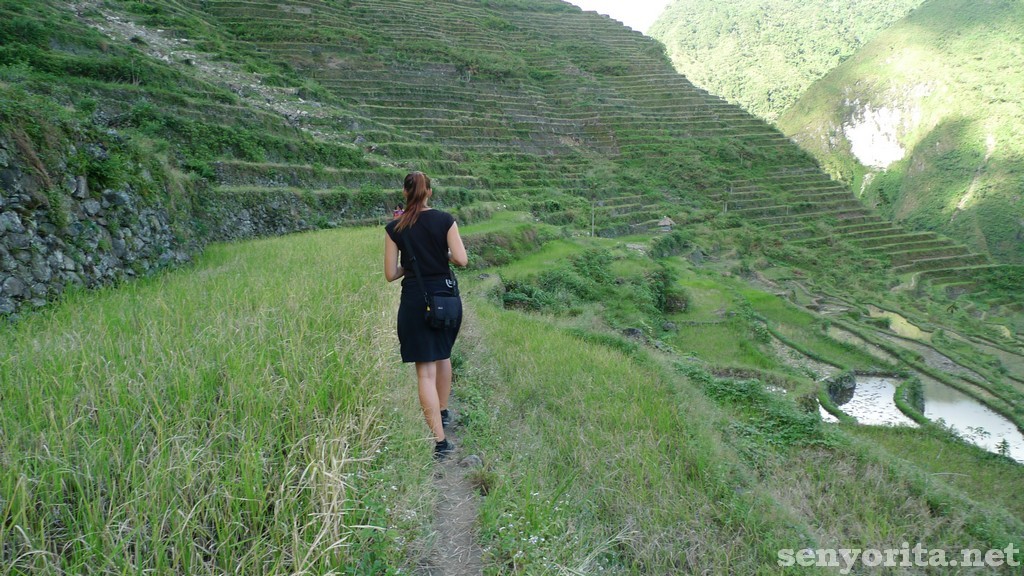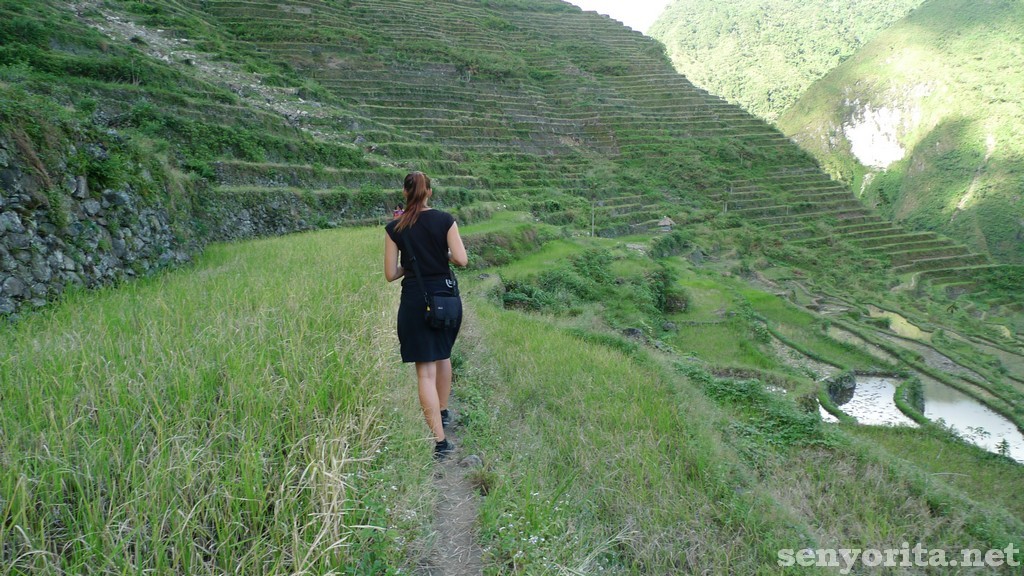 Trekking Batad Village – Our trek to the Batad Rice Terraces (which lasted for two hours) is my most memorable trek so far (and i bet for Alex too!). Exploring the Batad Village is a rewarding experience for me. I admire the Ifugaos in this area, but that deserves a longer blog entry. We also met a lot of newfound friends. Meynteyn. Love it! (inside joke LOL)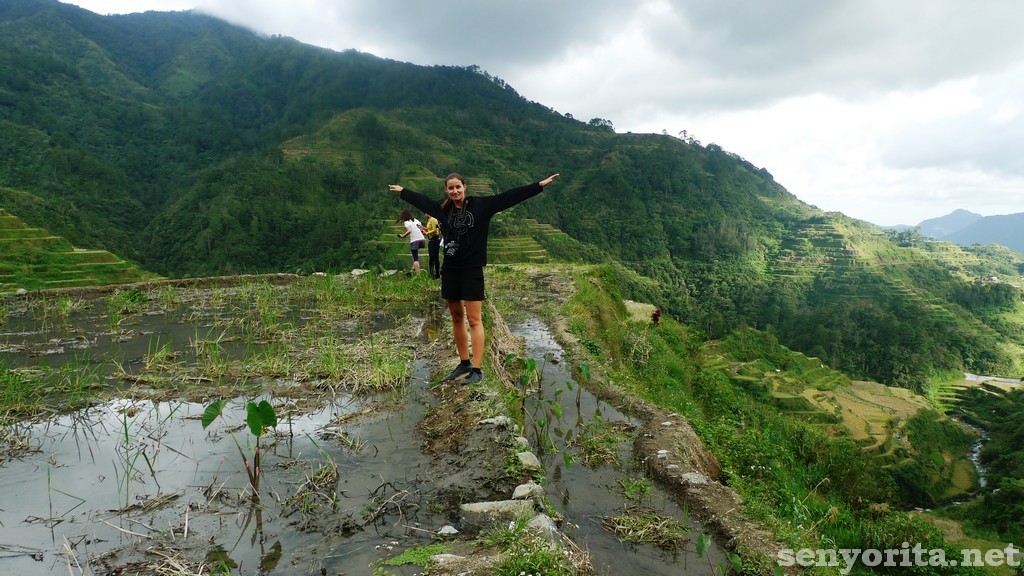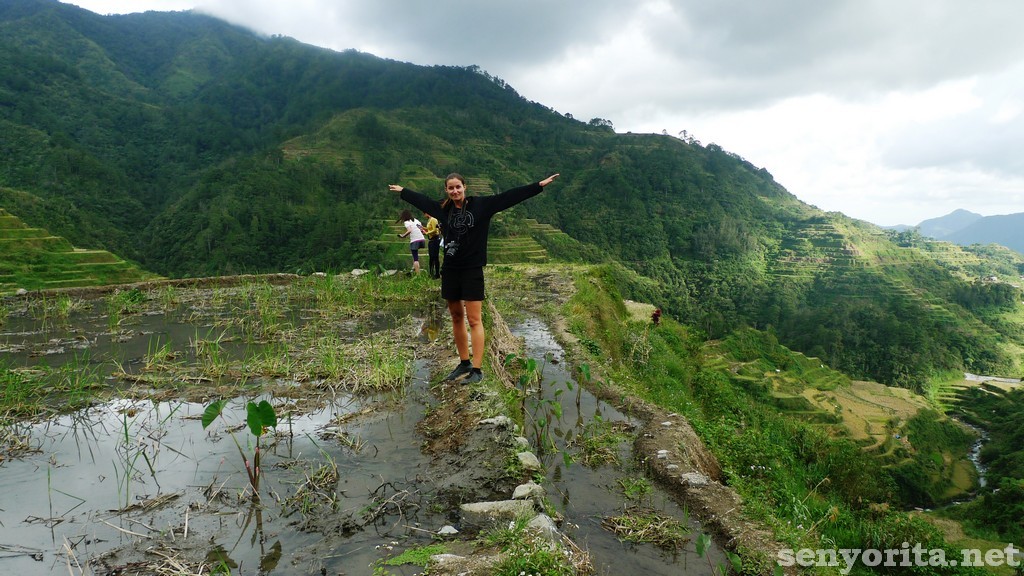 Banaue Rice Terraces – Yehey! The Banaue Rice Terraces, the so-called '8th Wonder of the World'. I can't believe that I finally saw the Banaue Rice Terraces in my own eyes. I'm glad the weather is good when we went there. I'm just amazed on how our Ifugao ancestors made this wonderful creation. This says a lot about our creative and hardworking ancestors.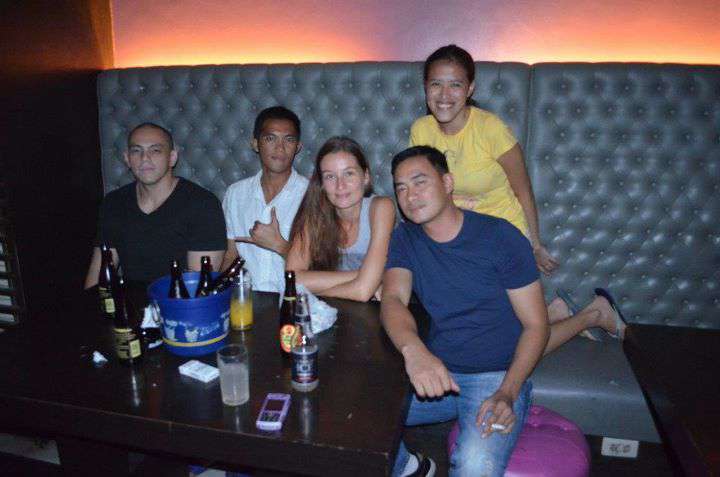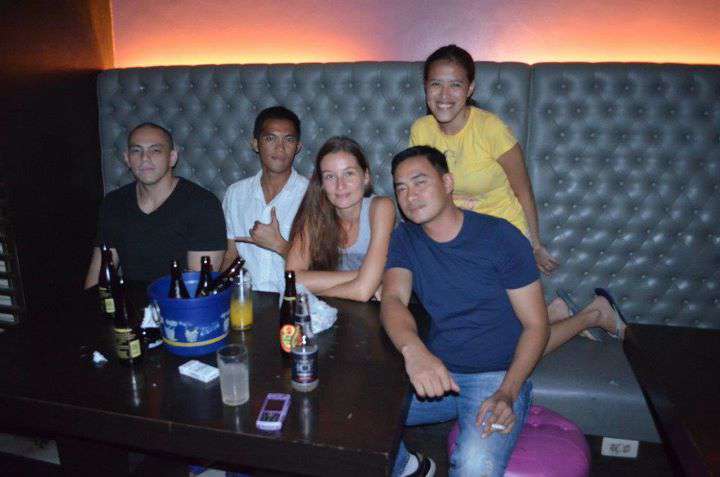 FIRST NIGHT IN DAGUPAN CITY – Impromptu gimik night in Padis Dagupan City. It is my first time to visit the new branch of Padis Dagupan. I used to party in the old branch way back in high school with my classmates and my parents (just happy that i have cool parents hehe). Journeying James and Josh Uy (who turned 24 that day) joined us and my cousins Manuel and Melvin took care of everything upon our arrival. Thanks again, my awesome cousins!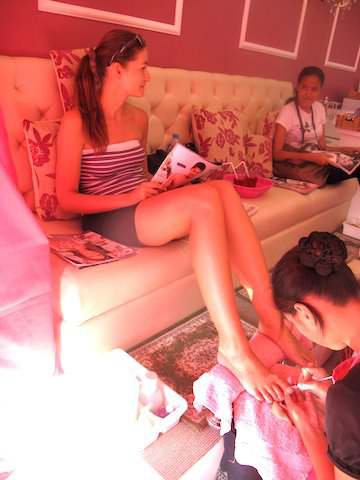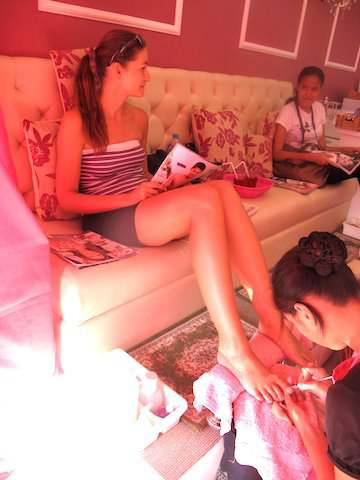 Pamper Time at Pretty Tipsy Nail and Waxing – Right after our trekking weekend activity in Banaue-Batad and Photowalk in Dagupan, i think we deserve some pampering, right? We had our nails done at Pretty Tipsy Nail and Waxing while watching the Justin Timberlake-Mila Kunis rom-com movie 'Friends with Benefits'. Girl bonding ftw! Thanks to Kreme Seen for this pamper treat! 😀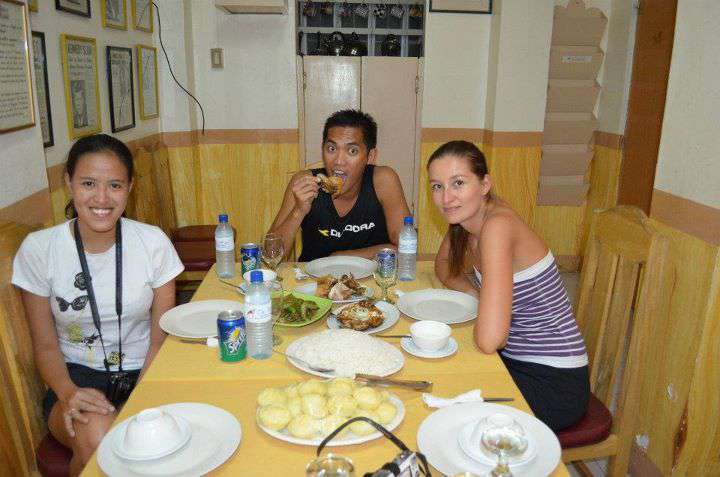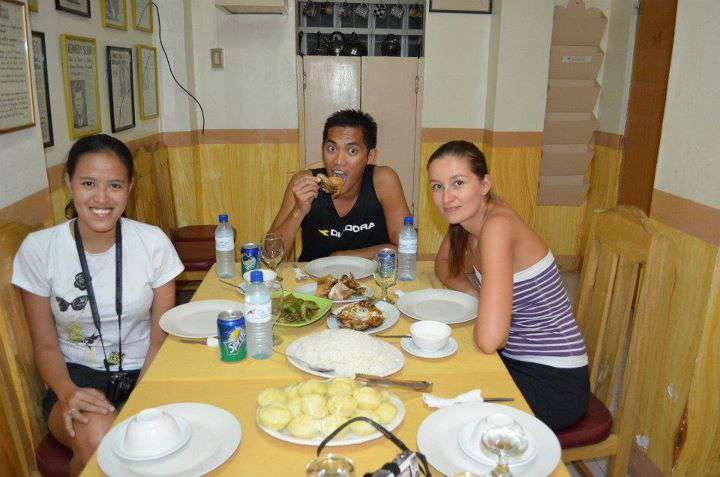 OVERNIGHT STAY at THE PRESIDENT HOTEL – Brought James and Alex to Lingayen, Pangasinan so that they'll experience the laidback Pangasinan life within the Lingayen Capitol Area. We stayed at the historical The President Hotel, where the Ramos Ancestral House marker is located. Some of the rooms of the hotel are named after the Presidents of the Republic of the Philippines. I enjoyed our dinner especially the Pinakbet dish. I missed it much!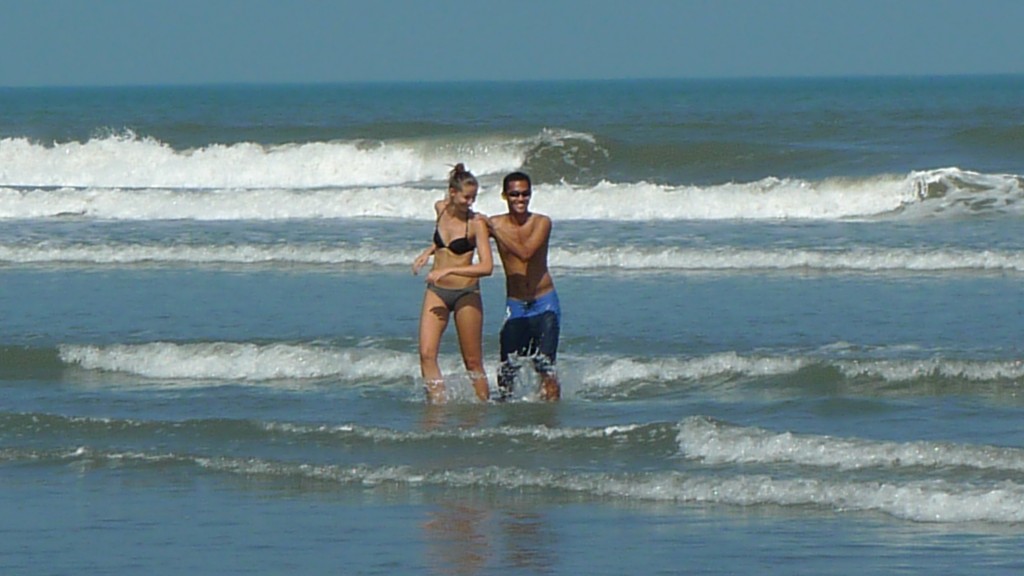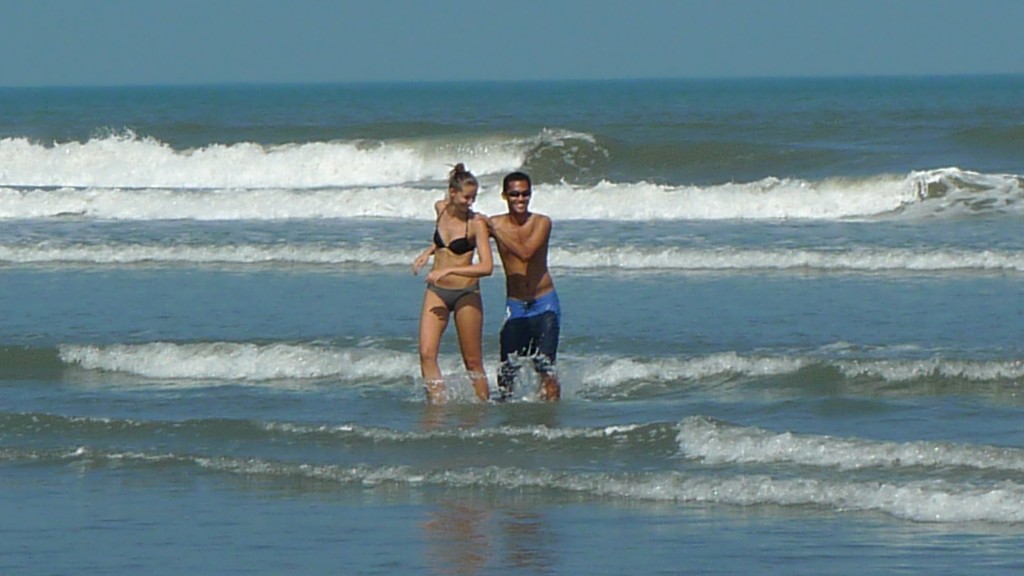 MORNING SWIM at LINGAYEN BEACH – The Lingayen Beach may not have the white sand attraction, but that didn't stop first-timers James and Alex in taking a dip! This is Alex' first beach experience in the Philippines.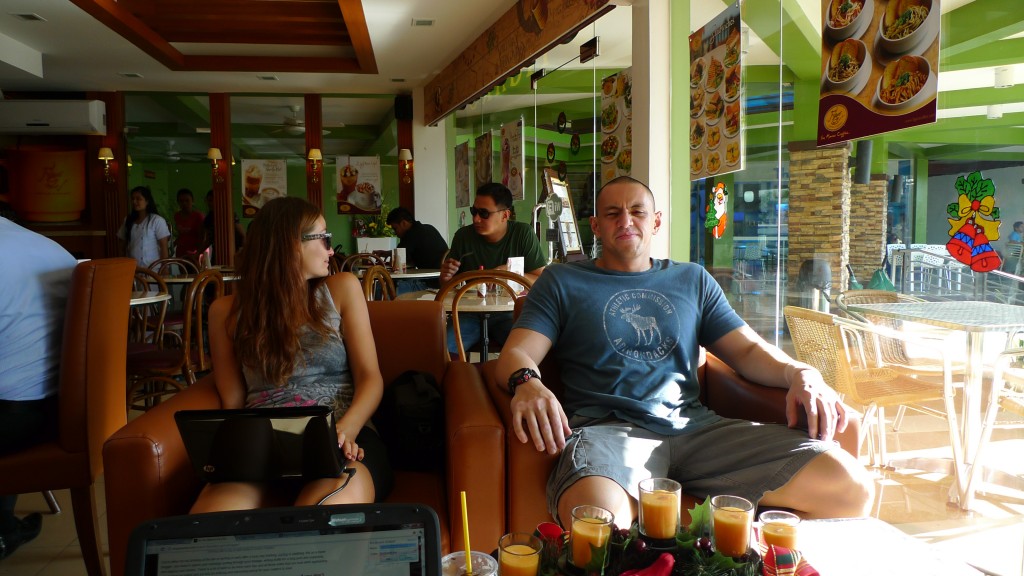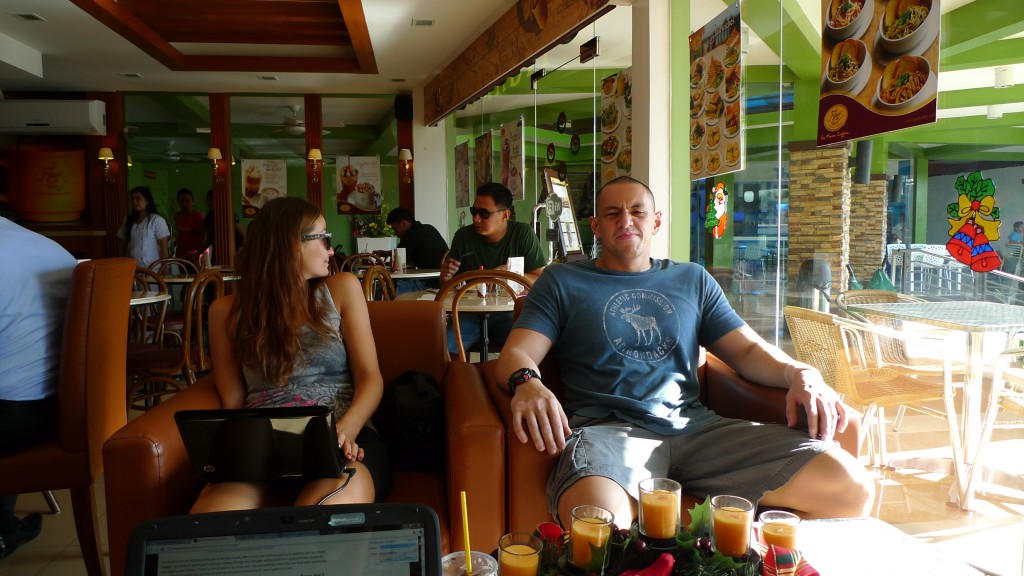 TIME TO CATCH UP WITH ONLINE WORK – Just like any other travel blogger, we all need to work on our online tasks. For that afternoon, we decided to relax a bit in a coffee shop. Whew, finally!
It's fun to think about the week that passed. I can't help but laugh when she mentioned that she also owns the 'No Boyfriend, No Problem' shirt, which was my favorite many years ago. What i like about Alex is that she is game with everything – except in certain types of food LOL.
She is currently in El Nido, Palawan as I type this entry. I can't wait to blog about our adventures (and misadventures) in detail. I am hoping that soon, we'll see each other and gallivant once more – preferably in London, Spain or in Slovakia! Yes? YES!
Photo Credits: Alex Kovacova, Theo Relevo and Kreme Seen