My overnight trip to Dagupan City last September 15-16, 2011 is a trip of many first. It is a quick one yet memorable due to the following reasons:
Hannah drives from Manila to Dagupan while my grandfather is at the backseat.
Simon and Josh meets the gang for the first time.
Sidetrip to Lingayen Beach and Capitol at night (walang maingay, natutulog si Papa!)
Dinner at the restaurant version of Plato Wraps (Sigurado kang sa Plato Wraps talaga tayo magdi-dinner?!)
Go on a Dawel River Cruise tour with college students and Manila-based bloggers.
Pole Dancing while on a Dawel River Cruise
First time to go back to my alma mater not as a student, but as a resource speaker – my biggest achievement as a blogger
So where do I begin?
Let's begin with the roadtrip 😛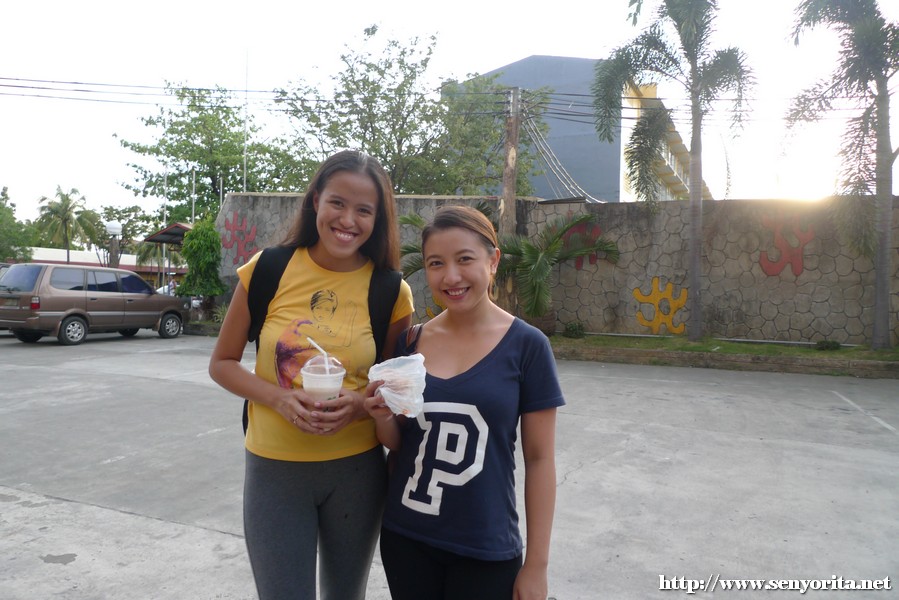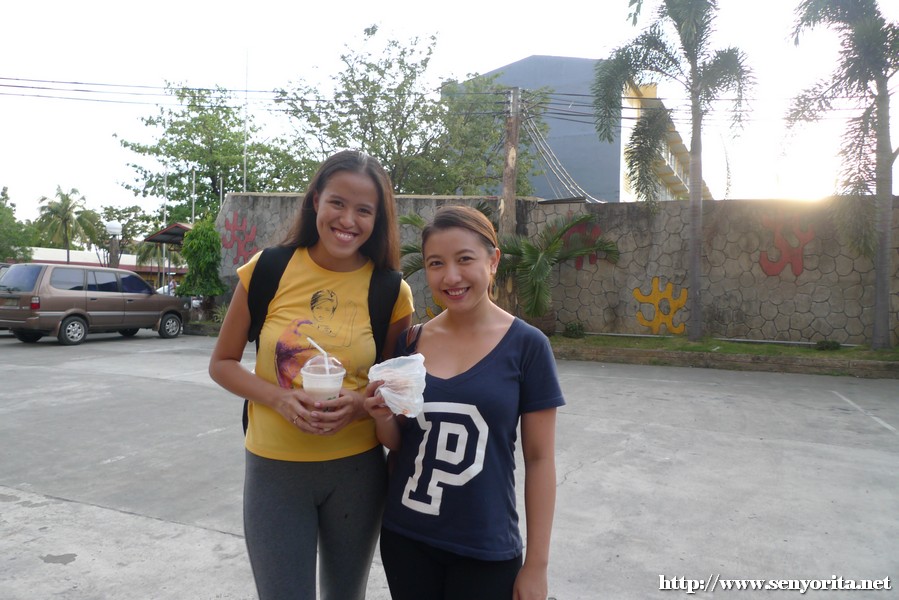 Hannah might look like a sweet little girl, but she is a fast driver. Three years ago, we attended this exclusive event and our group composed of bloggers relied on her driving skills so we can lead the race. When she offered to be the one to drive for the Manila-Dagupan trip, I immediately informed my grandfather who was scheduled to go also that day. He said that he needs to leave Manila by 4AM and Hannah arrived ahead of schedule.
My grandfather drives like a pro at 75 years old. Sometimes, I feel guilty because I didn't take driving lessons yet (long delayed one). When the weather is not cooperating, he would take an air-conditioned bus trip via Victory Liner or Five Star. I think my father and I got our lakwatsero spirit from his genes hehe.
I seated in front as Hannah drives. Lolo is seated at the backseat and this is one awkward scenario for me. I kept on asking how he is and he keeps on saying he's fine. I know that he's observing Hannah's driving skills. Both of them are fast yet responsible drivers. Failed to take a photo T_T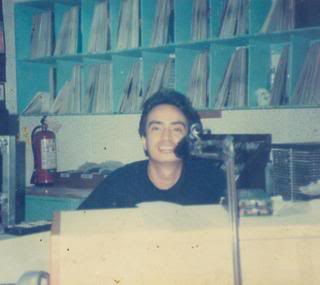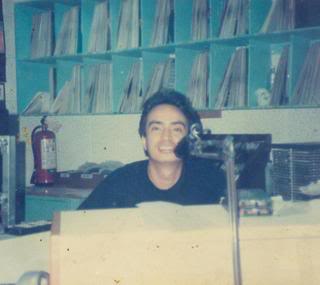 Of course, conversations went on the way. This is what I love about roadtrips – you just talk and get to know each other's thoughts while on the road. Our main topic that morning is the transformation of the radio industry. I am the biggest fan of a certain Radio DJ in Dagupan when I was a kid. I am a fan of my father hehe 😛 When Hannah asked what was my father's screen name, I told her 'Mr. Big'. Familiar daw. She asked if my dad used to host an evening program where the listeners are encouraged to send in letters about their problems. I said yes. She then revealed that her teacher used to listen to my dad when she was reviewing for the CPA examination. I am proud of my dad and I miss him now.
We arrived in Dagupan City at 8:30AM and went straight to our house there. Lolo went straight to work while Hannah and I did some online tasks before taking a much-needed power nap.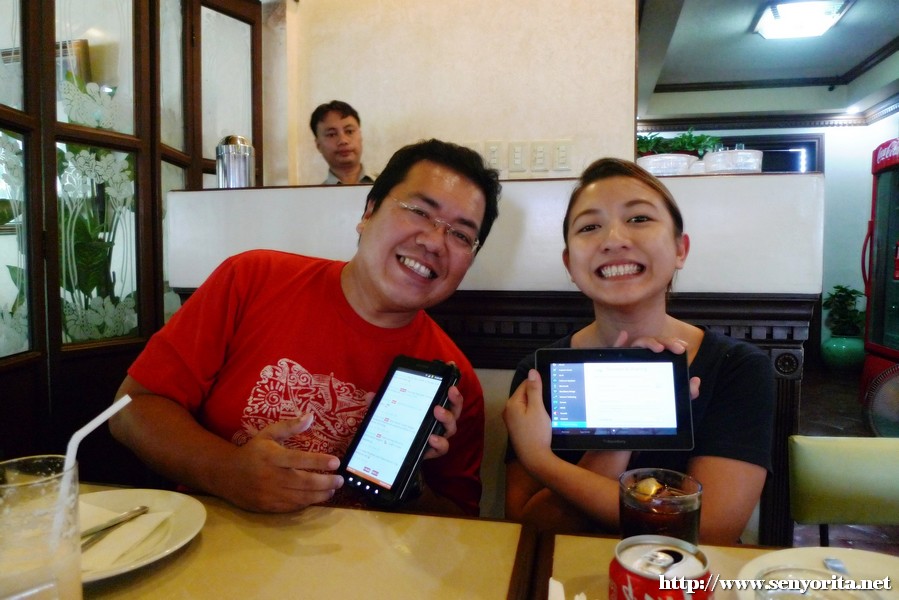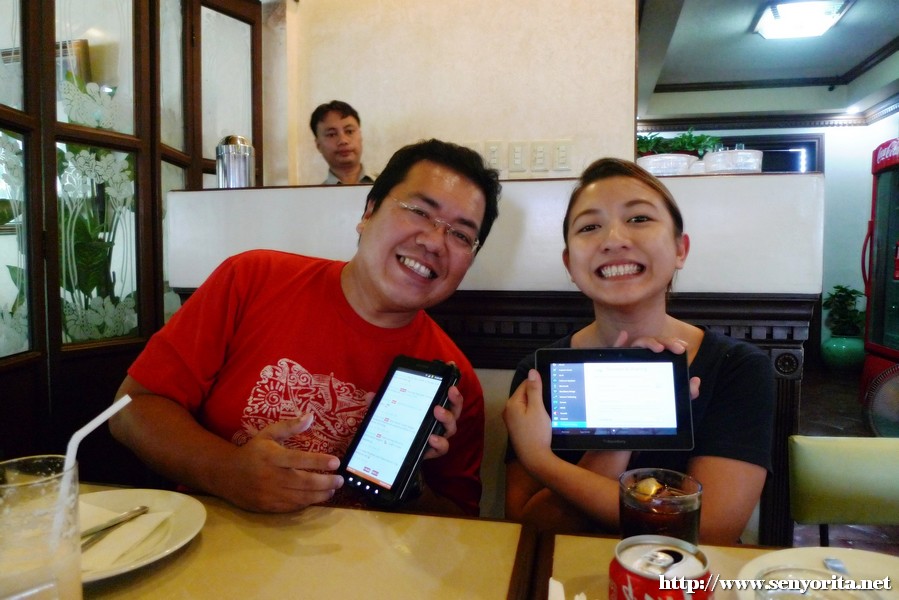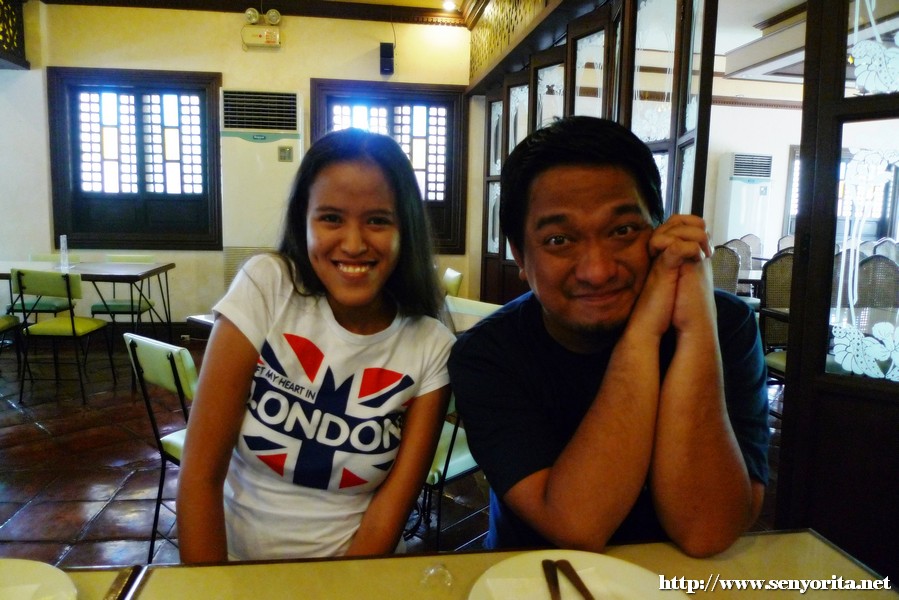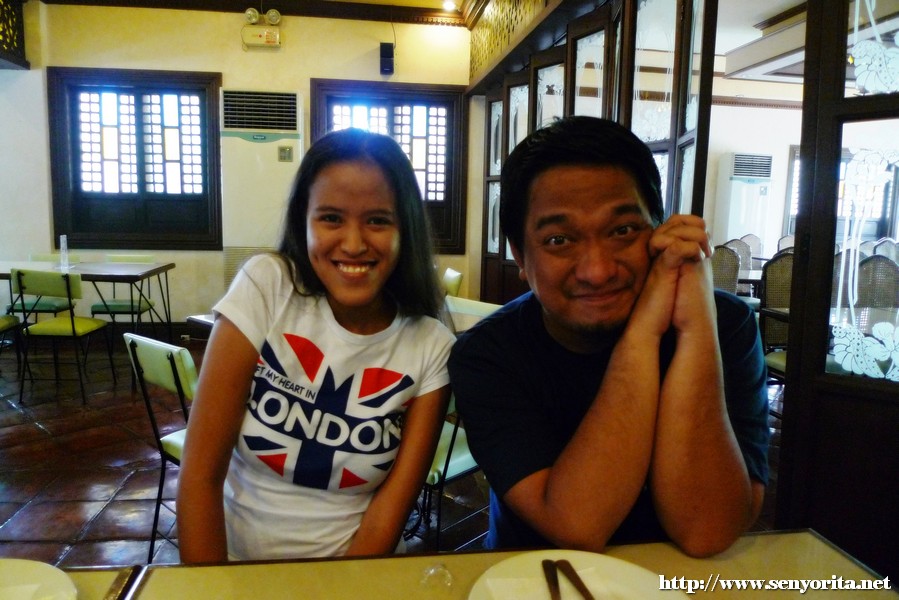 Fitz and Don arrived before lunch time and we went straight to Dagupena Restaurant, one of the most-visited restaurants in Pangasinan. Prior to the trip, they told me that they want to taste the Binagoongang Crispy Pata.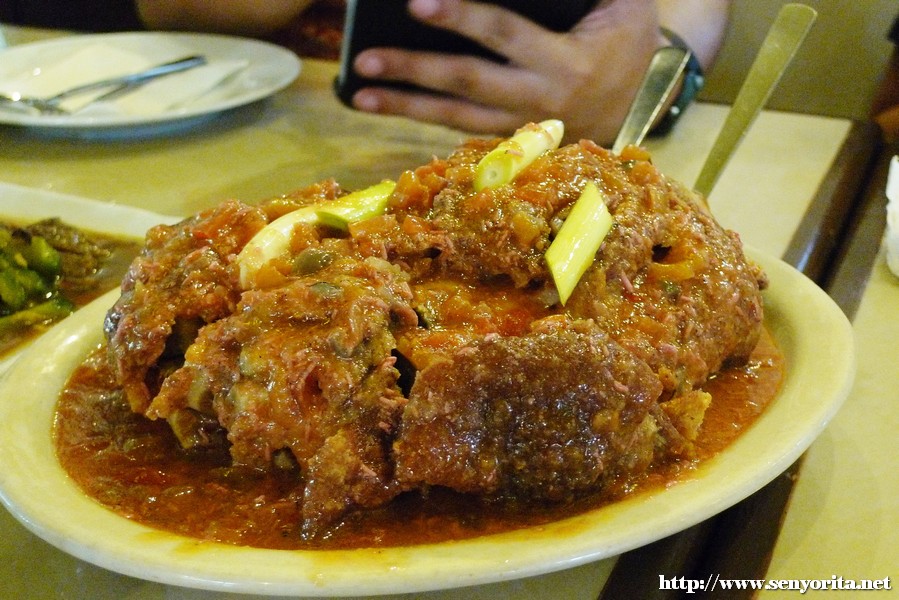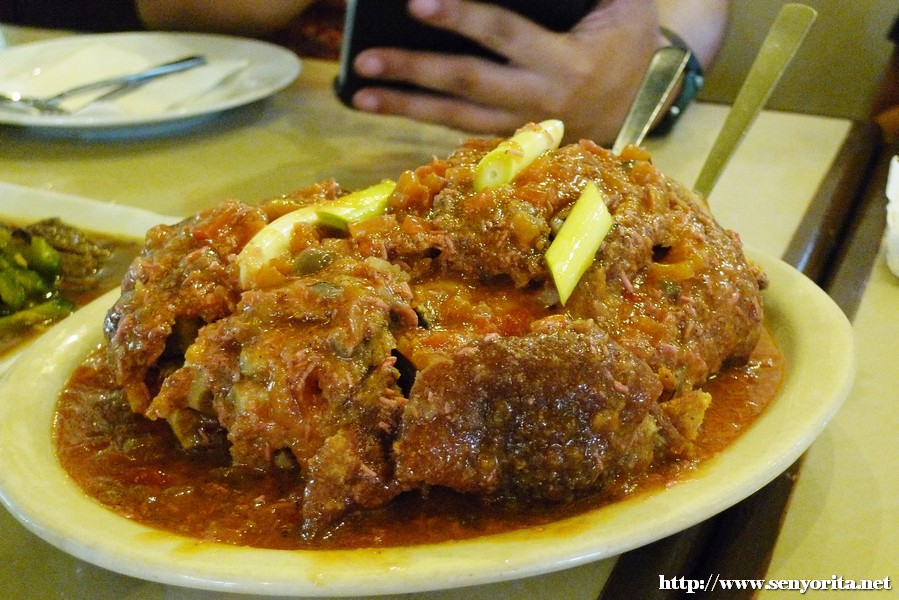 Glad it didn't disappoint. Nalulunod lang naman sa alamang at anlaki ng servings!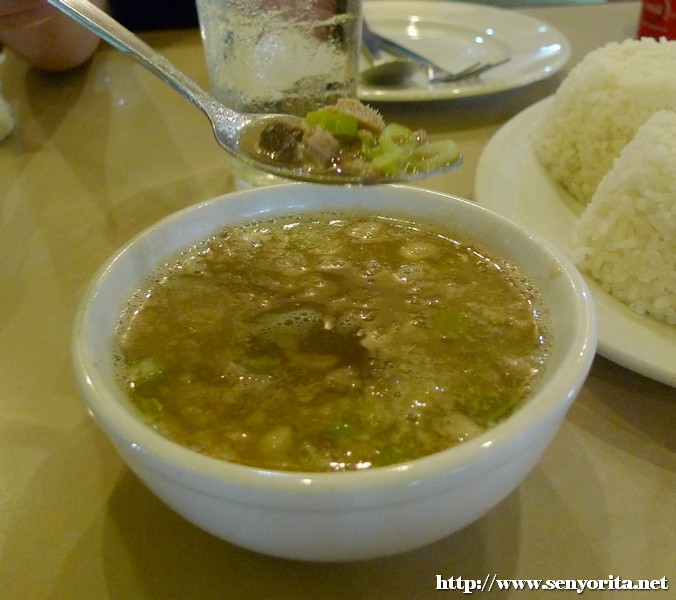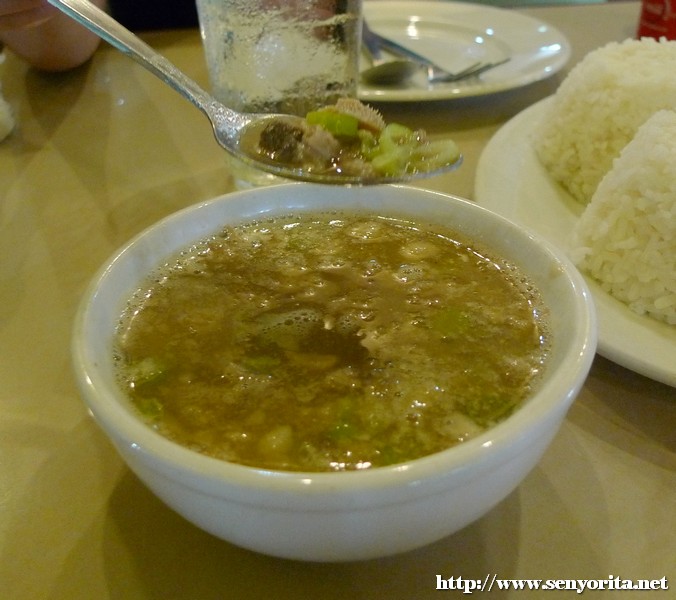 Of course, my Ilocano dish Pinapaitan is here too!
Right after our delicious lunch, we went straight to Dagupan Garden Hotel for check-in. I can't remember when was the last time I went there… I think it's for my dad's gig or something when I was 8 to 9yrs old. I think it was for a debut and I am a little warden LOL.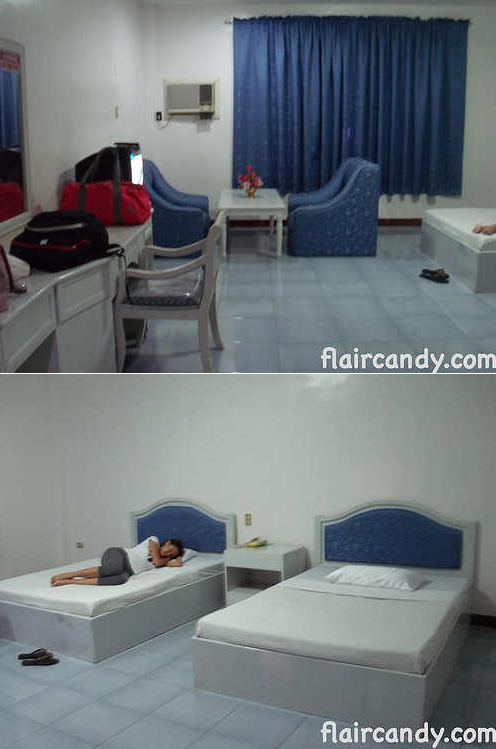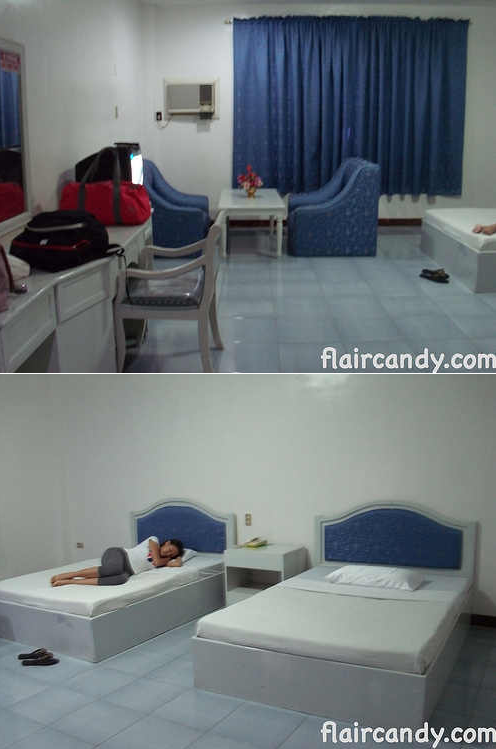 Our room is quite spacious for its price. The four of us can fit in one room hehe. As expected, we slept in an instant and managed to recharge for two hours.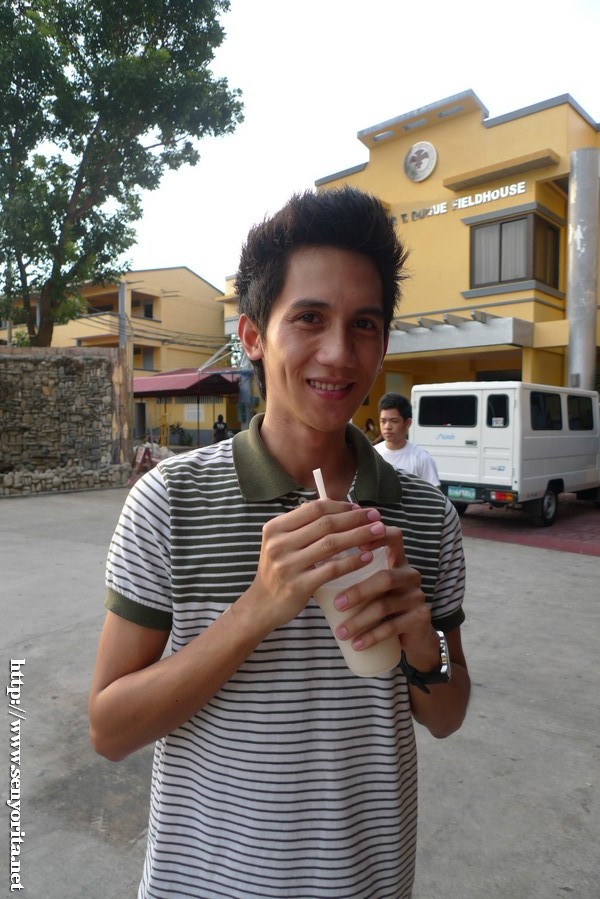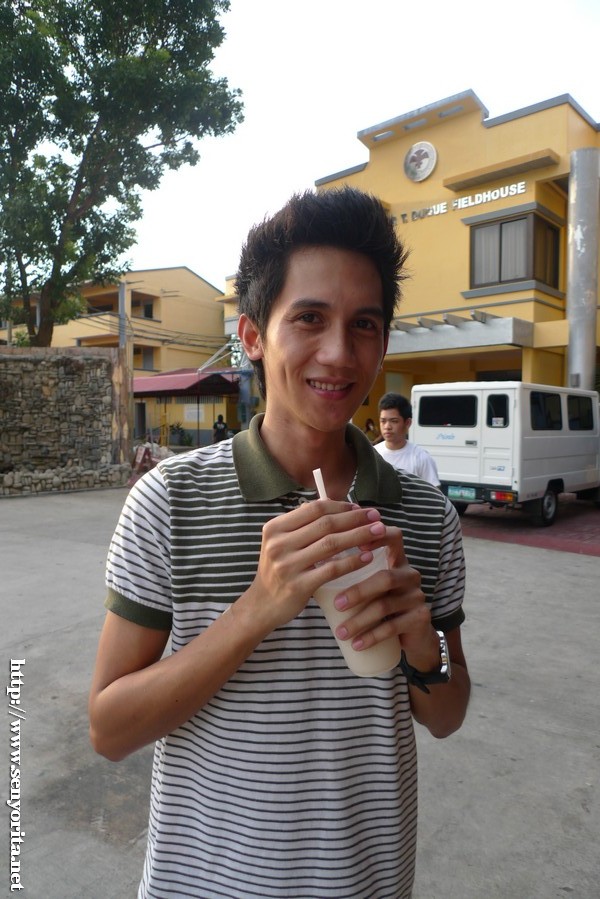 Later in the afternoon, Fitz, Don, Hannah and I went to Lyceum-Northwestern University for them to see the venue of our talk. Jaypee, my college friend turned instructor welcomed us with a warm hug (meganon?! haha). Hay…. feels like college again!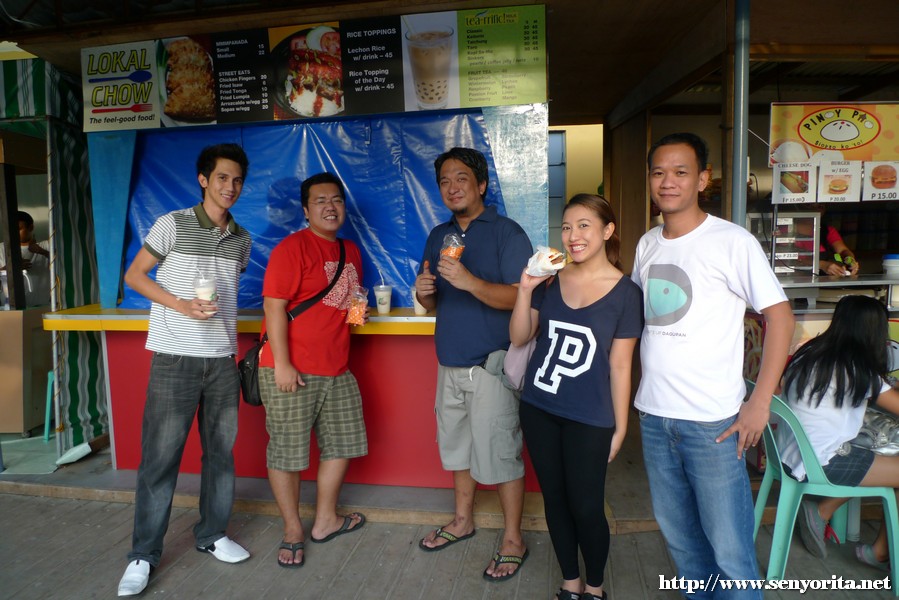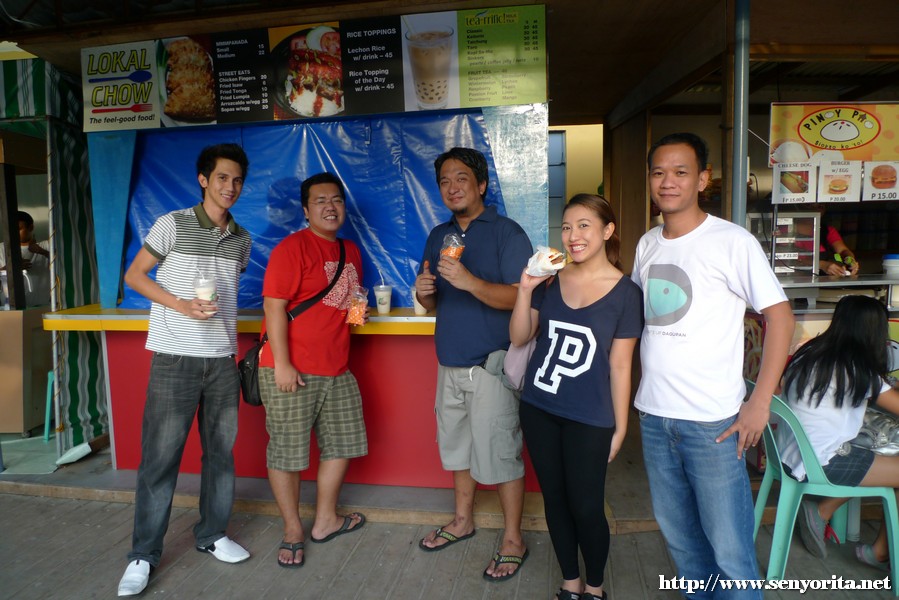 I am impressed with our school's gymnasium since it is now air-conditioned. Taray lang! Simon joined us too that afternoon and we planned for our Lingayen Side Trip. Thanks to Jaypee for the Buko Juice treat!
UP NEXT: Lingayen at Night: The Beach and Capitol.