Last Saturday, my second short film entitled 'The 12th of June' was screened at Shift Bar in Makati for the Thrilla 4 Matela: A Fundraiser for AJ Matela. Our friend AJ Matela passed away last September 8, 2011 (two days before his 29th birthday) and we know that he is in a good place now. His blogger friends organized this gathering in order to collate funds that can help pay his hospital bills. Musicians, magicians and stand-up comedians took part in this fund-raising event and i know that AJ is right there watching us. I bet he's happy to see his blogger friends gathered in one event once more.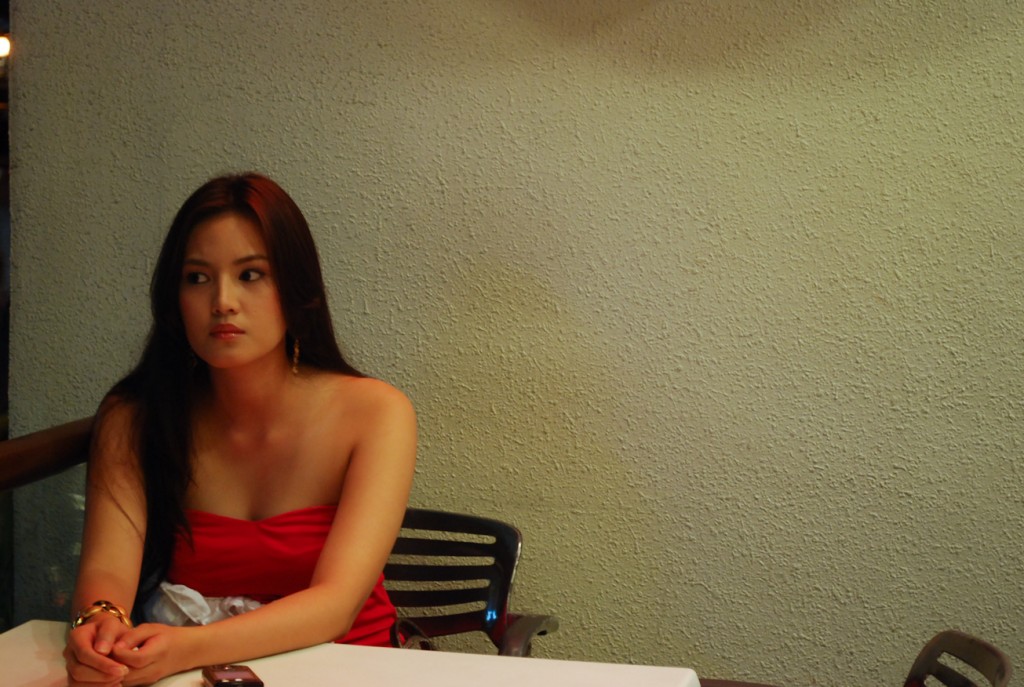 My short film The 12th of June is my contribution for the fundraising event. It is my second short film that I created two years ago. Basically, the story is about a girl named Eloisa, who is working as a home-based virtual assistant. She is too occupied with her job and she sort of forgot to live her life. It is a story of a modern hard-working Filipina who finally decides to take a one-week break from work to re-access her life and yes, take a chance at love.
My good friend Jade Lopez, a Filipina actress/model played the role of Eloisa. I remember when we met up to discuss about her role and the flow of the story. Originally, I wanted her character to be a call center agent. I figured out that it would be hard for me to shoot some scenes in the MRT station and in a public transportation. A friend suggested that I must just make her a Virtual Assistant since I truly know how it feels to be one. It's was my first job right after I graduated from college.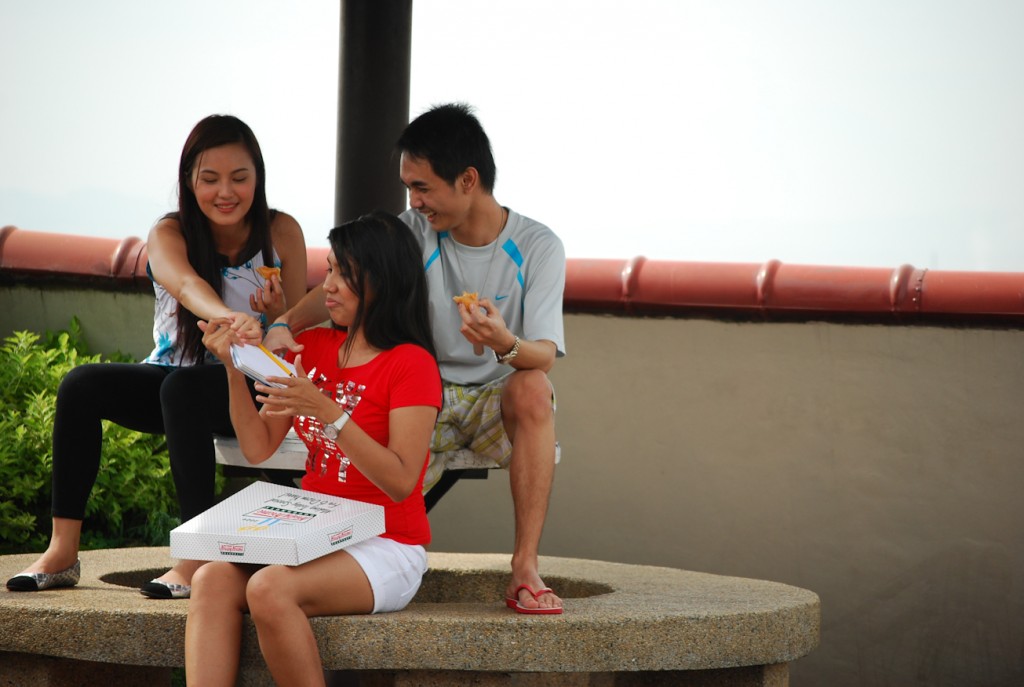 Jade Lopez is a good actress. When I gave her the character description of Eloisa, she decided to make me as her peg. Eloisa is like me two years ago – hardworking, stressed, idealistic in love and a donut monster. My blogger friends played the rest of the characters in the movie and I am impressed with their natural acting skills. It simply proved that bloggers are not only camwhores – they can be movie stars too!
I think it is the first time of some of them to watch my film. To be honest, I was partly nervous. I am quite happy with the flow of the story, but it is quite obvious that I had some faults with the technical part. Filmmaking is a learning process. I guess it helps that I recognize my own mistakes.
While watching the film, some of my blogger friends who saw it for the first time and knew me since 2007 kept on looking at me whenever Eloisa throws some lines that reminded them of me.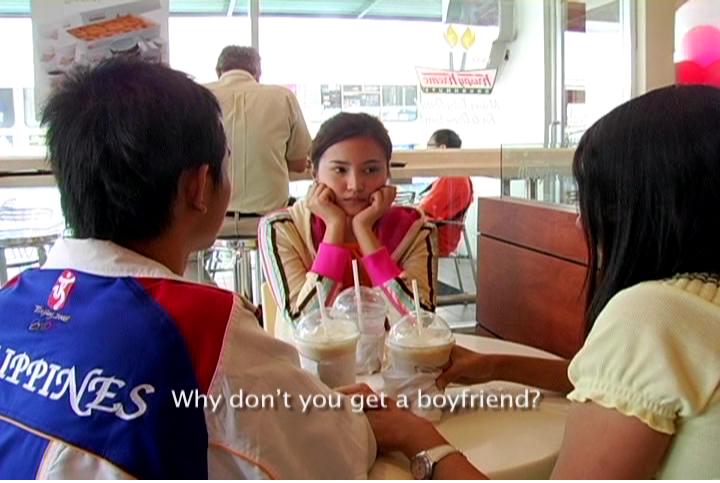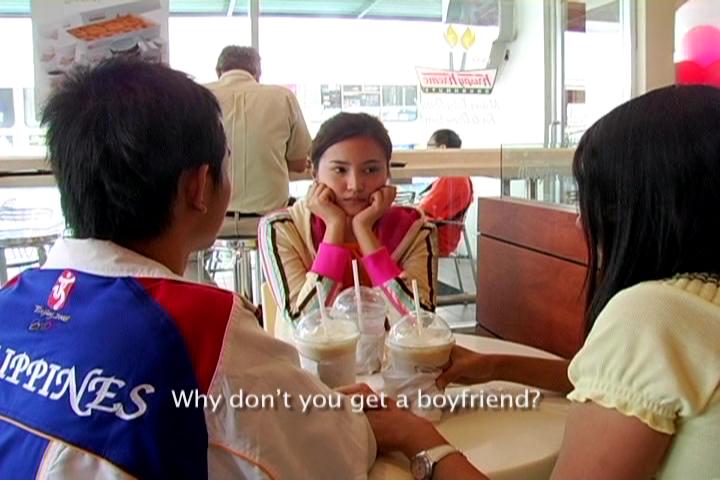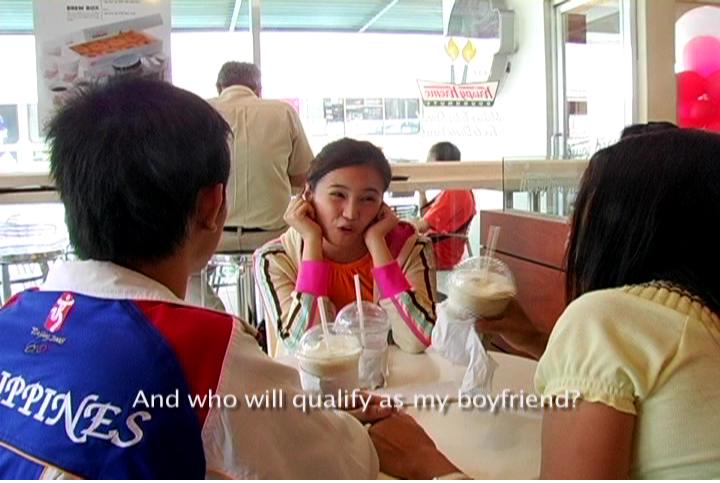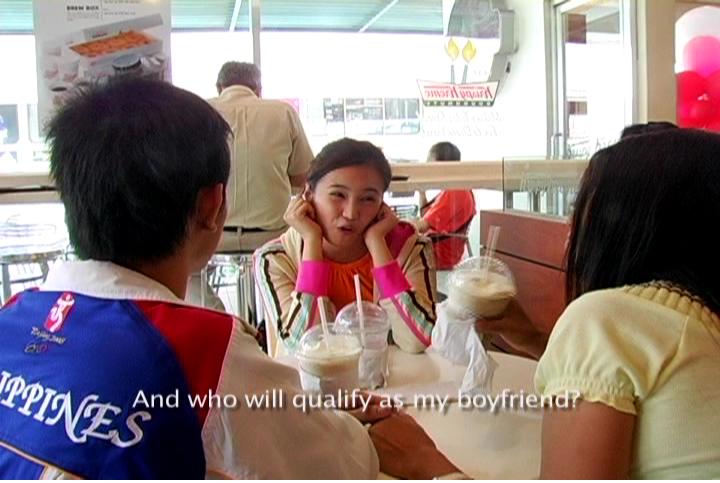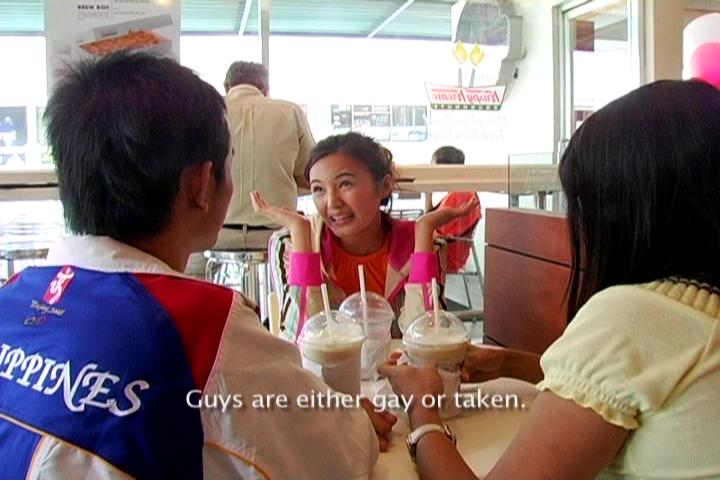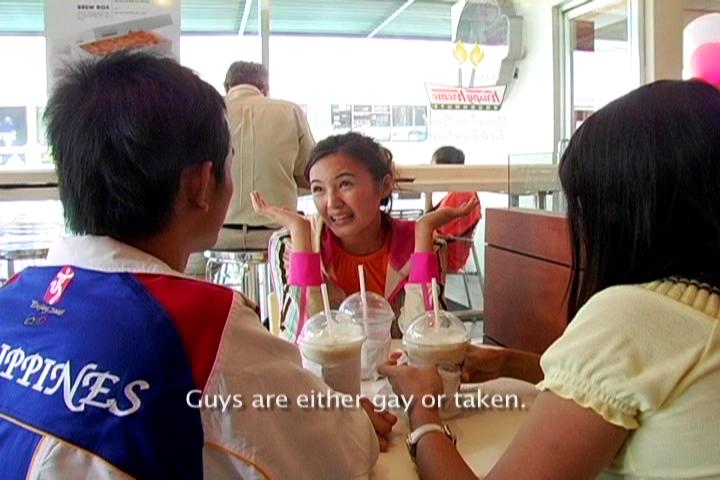 Very Mica, yes?
When you're working as a Virtual Assistant or Full-time blogger, I bet you can relate to Eloisa's character. At the first part of the film, I showed how a usual Virtual Assistant based in the Philippines works – you wake up at 7pm, eat 'breakfast' then go online to 'face' your boss and take his/her orders. I have some collegues who called me 'lucky' when I told them that my job as a VA is a work-from-home type of job. I did enjoy my first week as a Virtual Assistant and tasks bestowed to me were quite easy. Eventually, I got tired of it. I'd wake up late then rush to the computer and sleep before lunchtime the next day. My family even complained that they can't even spend a decent lunch or dinner time with me.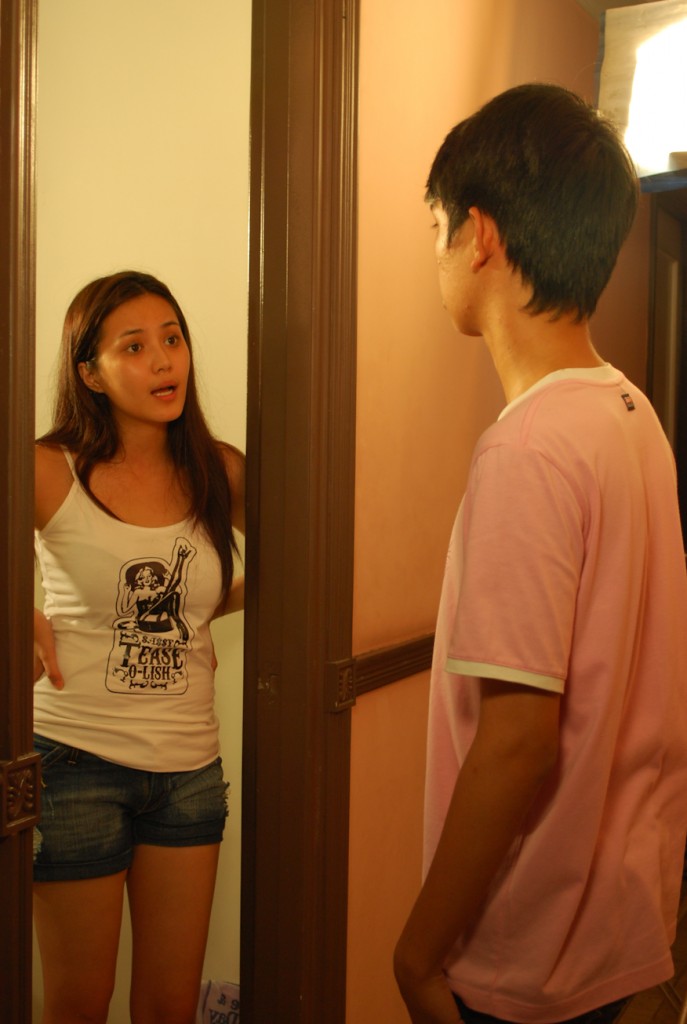 The pay is good, but contrary to what others believe, it is not an easy job. It reached to the point wherein I consider my own room as an 'office', which means i am required to 'work' all the time. I rarely went out because i'd rather spend the mornings and afternoons catching up some sleep than meet up with my friends. My grandfather told me that I am too young for that job and the office setting is best for my age. I felt that too.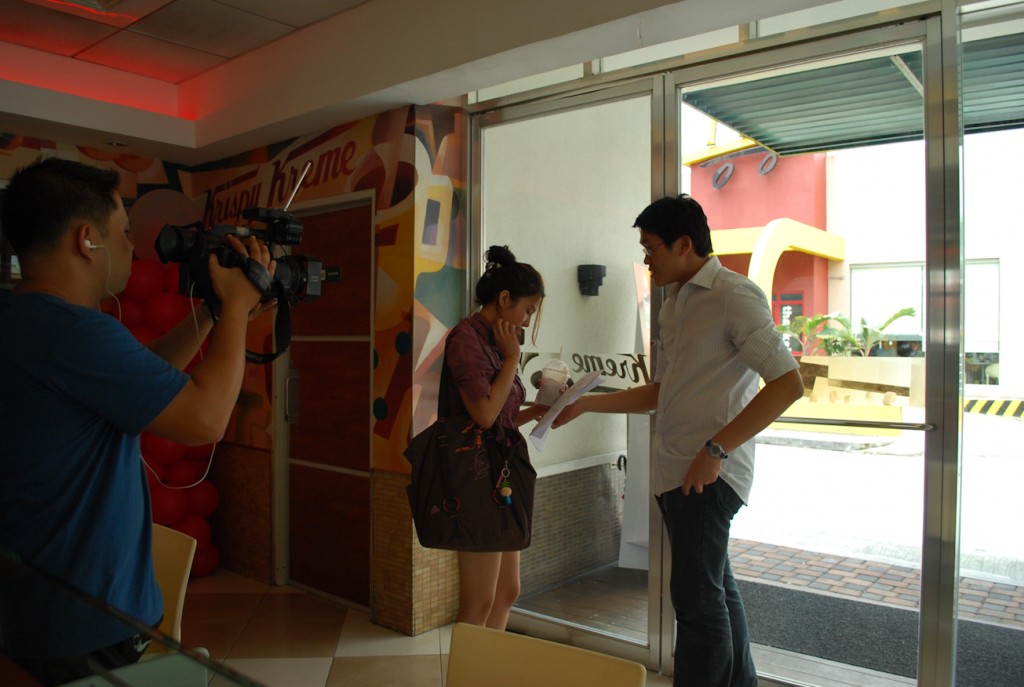 In the movie, Eloisa is also a blogger taking a chance at her failed love story with an old friend. I will not elaborate further on the inspiration of this movie, because I only managed to give justice to that part through this film. It's funny how I used to be that hopeless romantic who believed in signs and destiny cheverloo. Maybe i still am deep inside, but I haven't felt that in a long time… and i sort of miss it.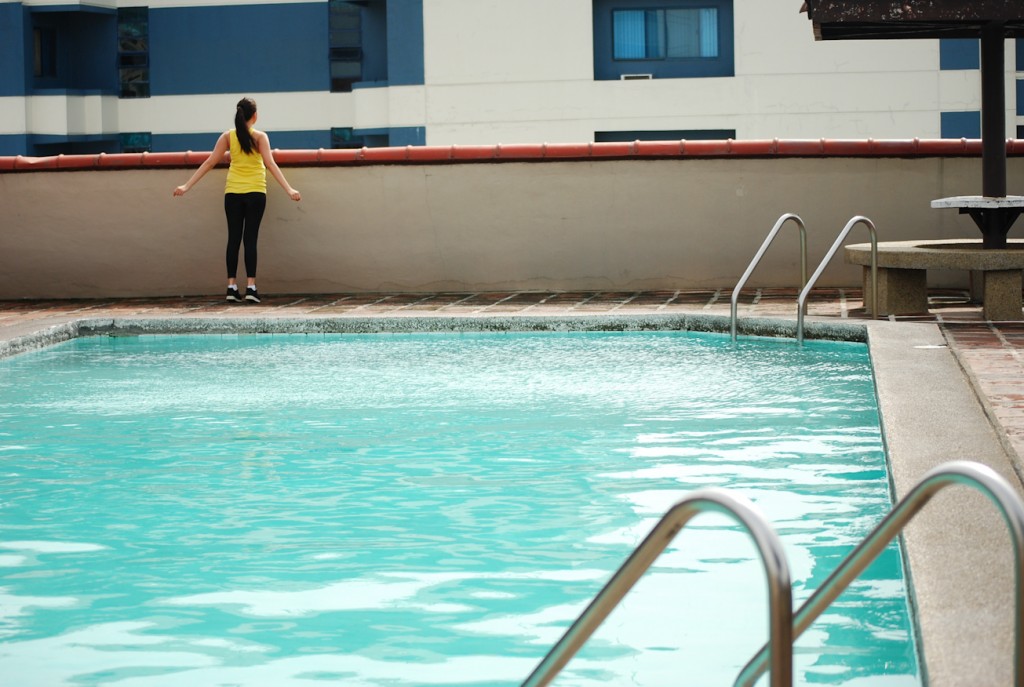 To Virtual Assistants and home-based workers out there: I encourage you all to go out of the house and live your life! It's ok to be loyal to your boss and your job, but your job is not your life. You may be inside the house all the time, but are you paying attention to your family and loved ones? You may have lots of moolah in your wallet and bank account, but do you make it a point to at least give yourself a reward for a job well done? Also, try to travel every once in a while – you will never find Mr. Right inside your house!
Ok. Fine. I'm still that hopeless romantic Eloisa after all 😛
Anyway, here's the trailer of my film. You can watch the full movie with english subtitles too! Just comment here if you want the link. Working on the sequel 🙂
UPDATED: Here's the Link http://yourindiefilm.com/node/313
Are you working on a home-based set-up? Are you a hopeless romantic too? Have you seen my film? Share your thoughts below! 😀