I fell in love instantly with Lemlunay Dive Resort when I first went there last year. I am looking forward to spending the Friday afternoon there with good blogger friends – just relaxing and not in a hurry to do something.
Right after our trip to IML Eco Park, the group proceeded to this haven. I wasn't able to sleep a night before our Sarangani adventure and my arms is in its weakest condition after White Water Tubing adventure in Pangui River. When I took a peak of the snorkeling area when we arrived, I suddenly found the urge to beat the laziness and instill in my mind that i'll be dipping my tired body there in a few minutes.
I stayed in one of the comfortable seats faced towards the view deck, and took a short nap. Glad I am not alone hehe. Some slept while the rest took the opportunity to take good pictures.
We had Spagetti (Pinoy Style) and Chicken Sandwich for our snacks. I asked for one Regular Coke in Can and two cups of Coffee. I needed it LOL.
Beach lovers proceeded to the snorkeling area. Actually, I wanted to try the Hobbie Cat thing. I think another customer rented it first so we missed that opportunity to try it out. I settled with snorkeling. Time to go down and enjoy!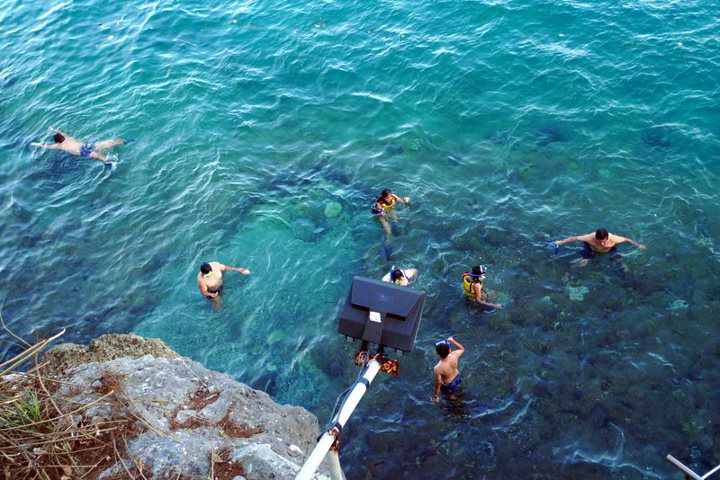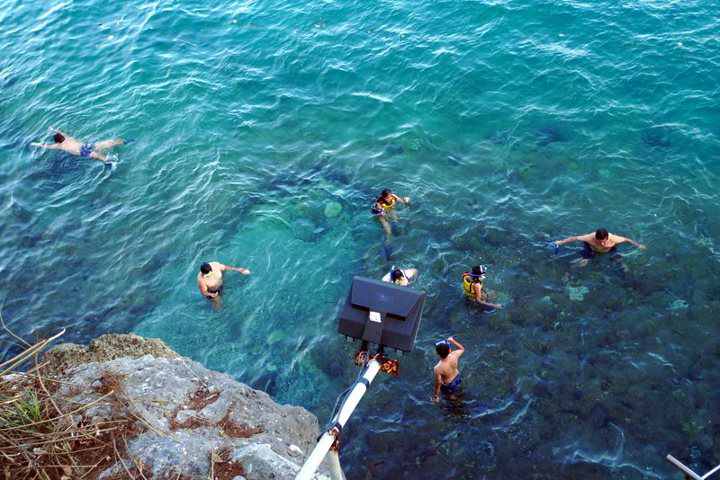 I'm glad that Ate Ria, Mark and Beb Drew decided to follow even if they were hesitant at first. They caught us while we're snorkeling and later on, Drew joined us yay!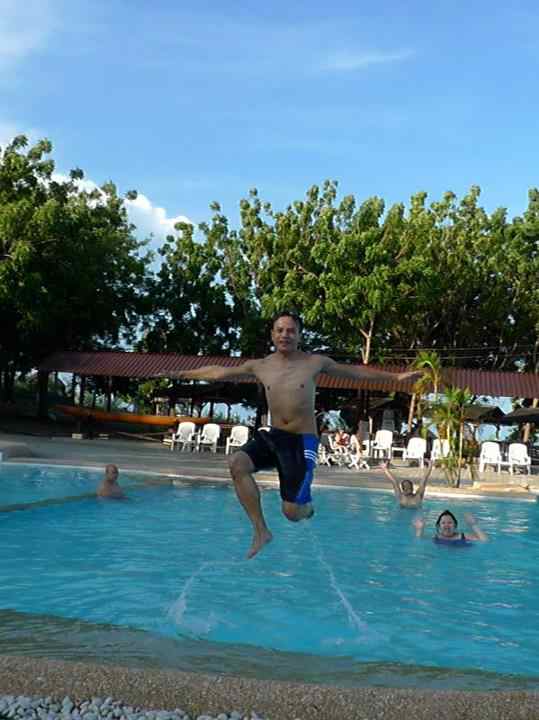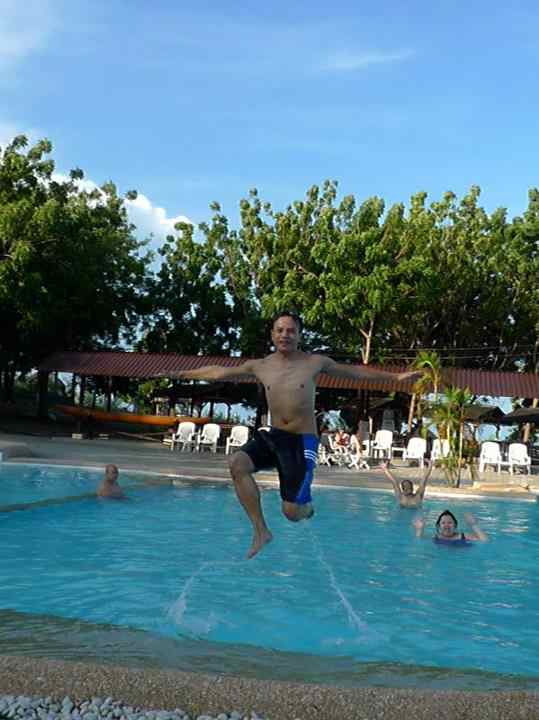 Infinity Pool, we meet again! It's nice to stay in this pool at late afternoon. We ended up talking about random stuff, plans and funny stories while relaxing at the infinity pool. Of course, lots of wacky and jumping photos!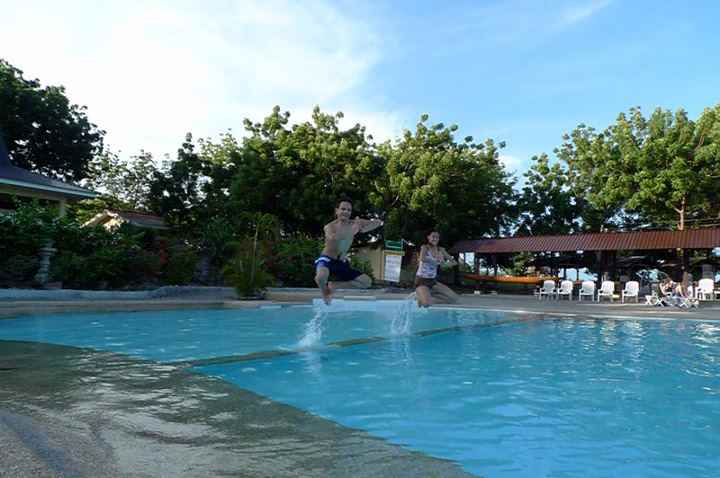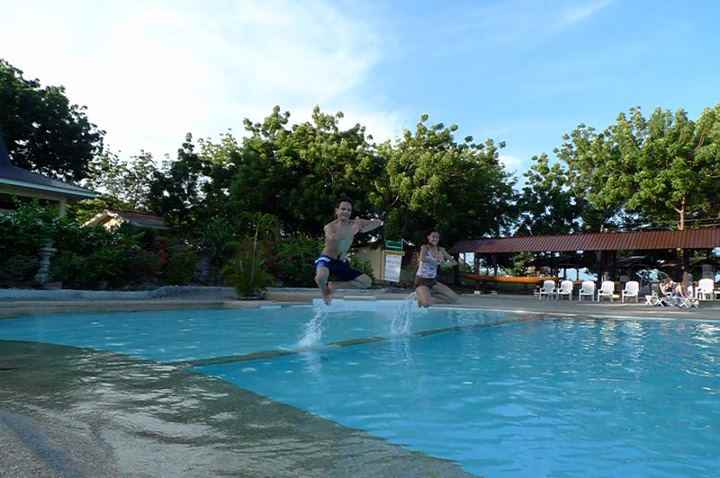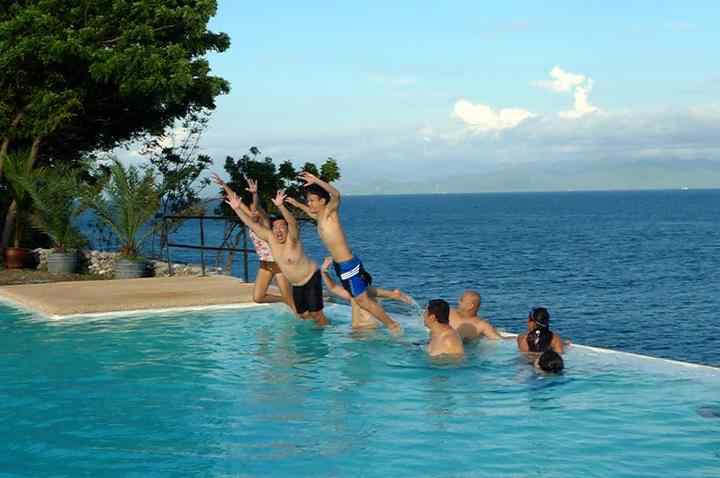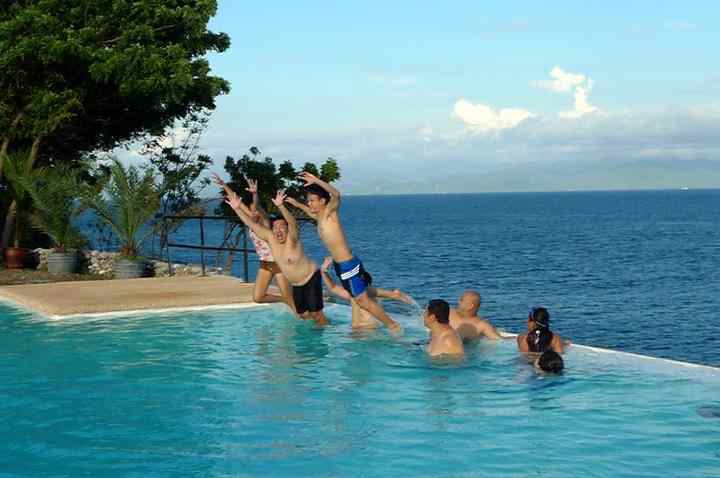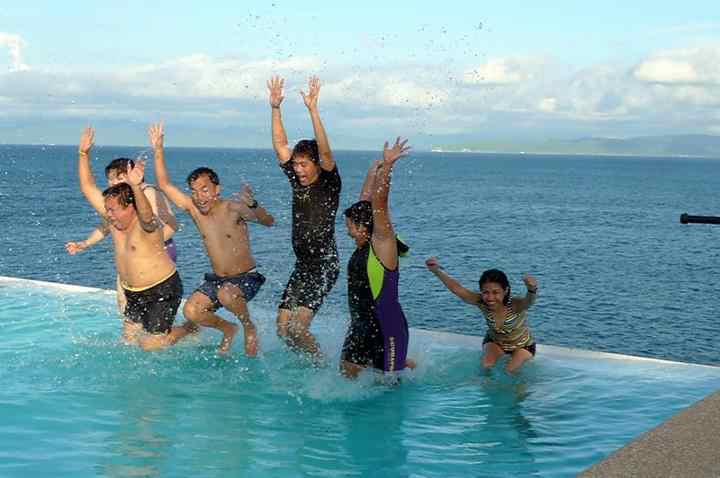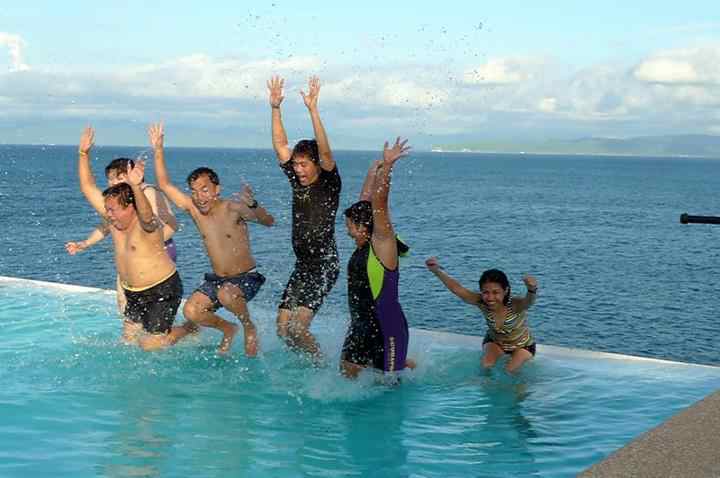 If given the chance, I would love to own a resort like Lemlunay. Is it ok if i reveal here that it is my favorite resort in Mindanao? Apart from the fact that the place can offer a lot of activities, it is also a perfect weekend hideout especially if you're stressed with work or you want to simply spend some quality time with family, friends or that special someone.
When in Sarangani, don't miss the opportunity to visit Lemlunay Dive Resort especially if you are into Diving and want to relax a bit. Thanks to Kuya Avel for including this in the itinerary. Sobrang saya ko! 😀
Lemlunay, I will see you again…. soon!
Lemlunay Dive Resort (check discounted rates!)
Barrio Tampuan, Brgy Kamanga, Maasim, Sarangani Province
Photo Credit: Drew of YeahDrew.com