I'm a fan of Tiny Kitchen, a Davao-based family restaurant. I remember the first time I went there to accompany my friends as they buy pastries and bottled tuyo as pasalubong to family and friends at home. The curious foodie in me pushed me to buy two bottled tuyo – regular and spicy one.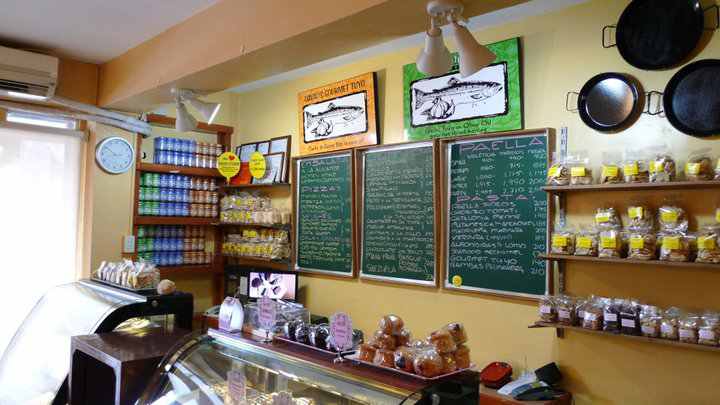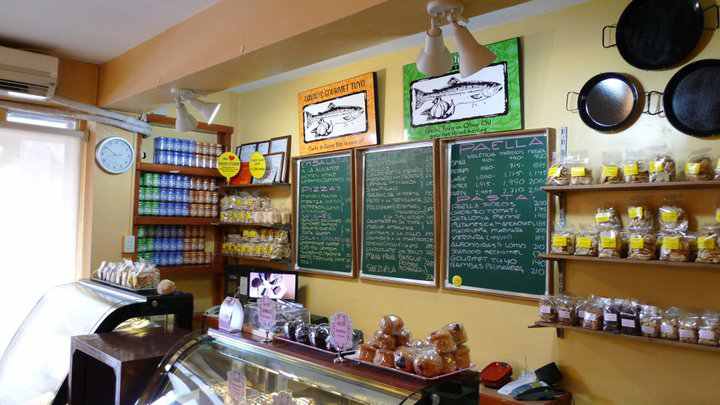 I've been to Davao four times already and i always look forward to passing by Tiny Kitchen. It is already a habit of mine to buy some bottled tuyos since I fell in love with it. I usually eat it with rice or use it as sauce to my pasta. Yummy!
I am glad that Tiny Kitchen is included in this year's Davao Food Appreciation Tour. When I went there last October, I was able to finally taste their Kaldereta, the best I've ever tasted in my whole life! The Callos is a must-try too. I noticed that most of their food selections are Spanish-inspired. Love it!
For the DFAT presentation, Tiny Kitchen presented a number of cakes, pastries and some of their best-sellers. I have to admit that I didn't take much pictures since I concentrated on how i'll be able to eat more while my fellow bloggers were busy taking food shots hehehe. Strategy ftw!
I'm not really a cake person, but Tiny Kitchen's new offering called "Major Major Very Rocky Road" is a must-try! It is quite obvious that the name is inspired by 2010 Miss Universe 4th Runner Up Ma. Venus Raj's popular statement in the Q&A portion of the Miss Universe pageant. It is a major, major demand for dessert among Tiny Kitchen's loyal customers i bet 😀 I am a fan of their Mango Sans Rival too.
The bloggers were able to spend at least two hours in Tiny Kitchen. It is a family business owned by Mr. and Mrs. Vincent Rodriguez. Yes, Rodriguez! I told them that we have the same surname. What made me really smile is that I have an uncle who is also named Vincent. We were really close when I was a kid. Unfortunately, he passed away in 1990 during the Earthquake in Baguio City in 1990. He was working as an assistant F&B Manager in Hyatt Hotel. The owner told me that maybe if we try to really plot our family origins, we might be relatives after all.
It's nice to dine in a place that is obviously full of love. Vincent and Donna are hands-on to the operations of Tiny Kitchen. The father is in-charge of the kitchen while the mother takes good care of the cakes and pastries. The daughter Ana gladly helped in serving some of the food to us. Chef in the making, indeed!
Just like my previous trips to Davao, I bought some bottled tuyo with me. I miss Tiny Kitchen and my friends in Davao as I write this entry. I'll be back by September! I also encourage everyone to visit Davao soon. I'm afraid that there are still some misconception about safety in Davao City. I'm hoping that my travel blogger friends from overseas would visit soon especially if they're able to get the Best Travel Deals . If you want a dose of food and adventure, Davao is one of the best spots in the Philippines! 😀
TINY KITCHEN
Address: F. Torres Street corner Mabini Street, Davao City
Contact Numbers:
Email Address: tinykitchencreations@yahoo.com
Foursquare:Â LINK
Have you been to Tiny Kitchen? Have you been to Davao City? If not, i am PUSHING you to go with much force!