"Is Ada going with you?". That is one of the frequently asked questions whenever i blog or tweet about a plan of going out of town. Ada Lajara of Adaphobic.com is one of my closest friends online and offline. We started traveling together in mid-2009 and we got addicted to it. I feel blessed that I get the chance to travel with someone who is as crazy as my 'badet', as we fondly call each other. Co-bloggers usually remember us with our high jumpshots and we have a dose of fun yet real stories to share.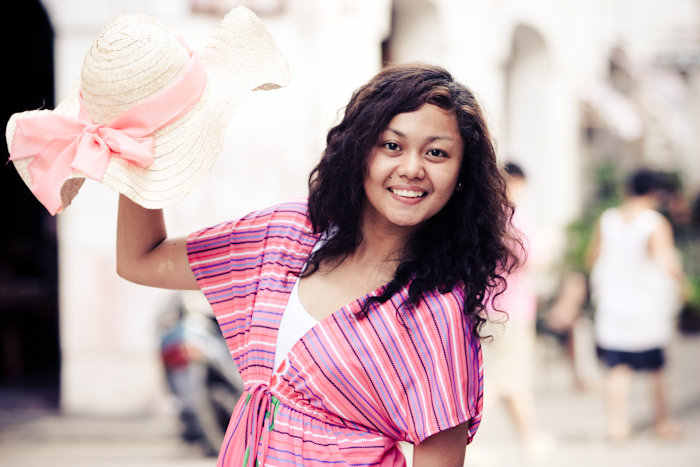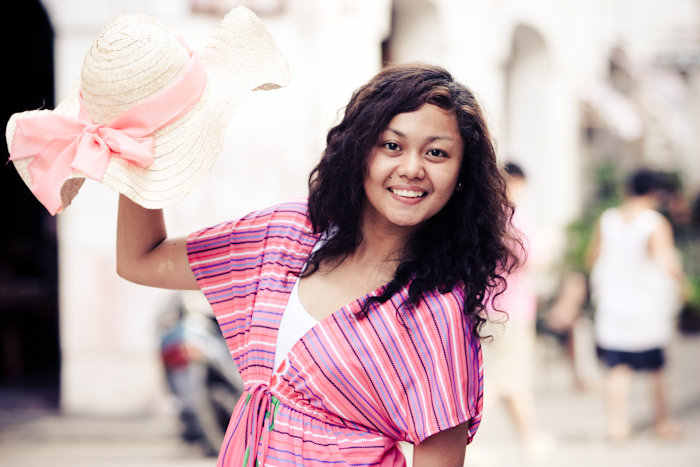 It's been a tradition in some travel blogs to feature fellow travel bloggers. I would like to add a more personal touch by featuring some of my travel companions since i usually go on trips with friends. For the launch of this new segment, I'm proud to present Ada Lajara!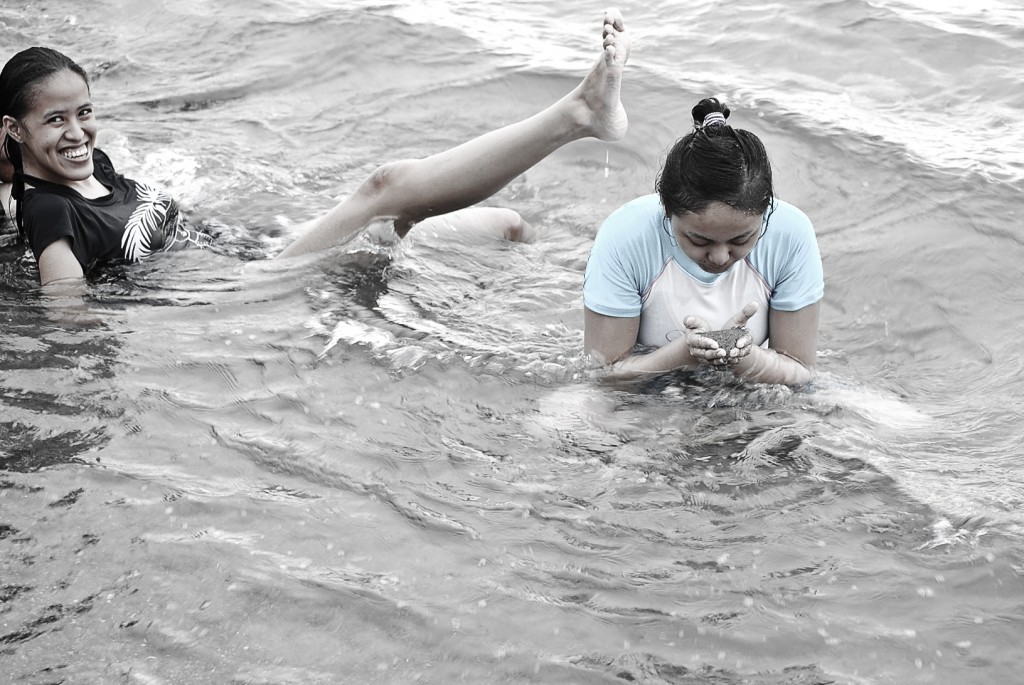 When was our first out of town trip together? Describe it.
Ada says : That first trip was in La Union way back in August 2009, a surfing event. So you really want me to describe it. You were always falling off from the surf board and couldn't manage to stand up even for a second. LOL Mica, you really look funny!!! You chose to sunbathe instead.
Mica says: Hahaha that was frustrating! I tried my best, but i guess my best wasn't good enough LOL. Add the fact that The Luke Landrigan is laughing his heart out with my 'ayoko na, give up na ako!' antics =)) Must go back to La Union and try again!
What are the Top 3 Destinations we've been to together that you consider the most memorable? Discuss why 😛
Ada says: It's hard to answer this one. Well I consider all of our trips memorable kasi. Okay, in no particular order: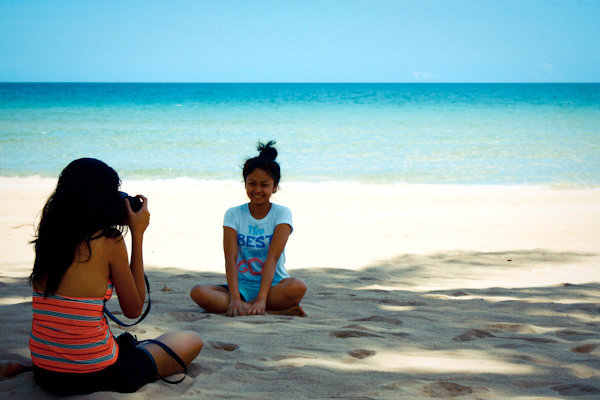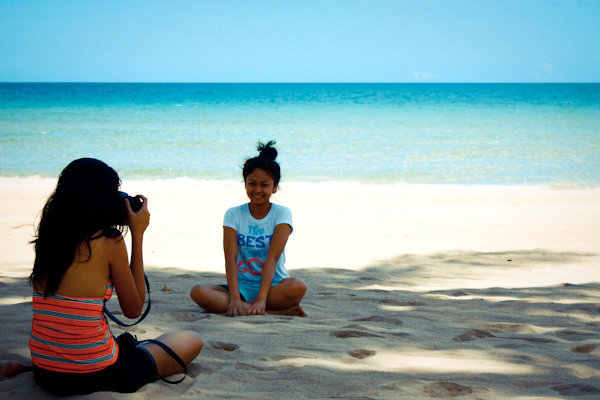 a. Our trip to Puerto Princesa, Palawan without itinerary as in no idea where to go. Hotel hopping, restaurant hopping, island hopping, monitor lizard catching. One of our trips that is very relaxing. No hassle or whatever. Just relax. I just loved it. Also, our karaoke moments with the song "Luha" made this trip indeed very memorable.
b. Our trip to Iloilo and Guimaras like lost children. This was memorable to me as we explored the town on our own asking strangers from to time just to get to that destination. Plus, we just came from Coron, Palawan. I will never forget how badly you want an air-conditioned room rather than a fan room when we were in Guimaras. I admit my head ached because I was trying to save my money. I only have P700 that time plus we have to pay for our Island Hopping and some transpo fee going back to the airport which made me problematic. But in the end, since Google just blessed you, I don't want to end our trip without talking to you, so I voluntarily offered to transfer to another room lol. I'm thankful to this trip because we've known each other better which made the trip memorable for me. 😉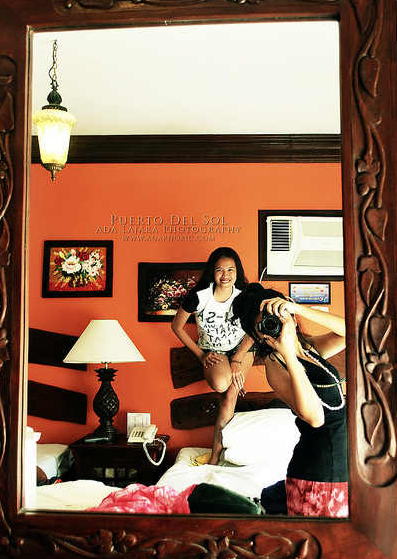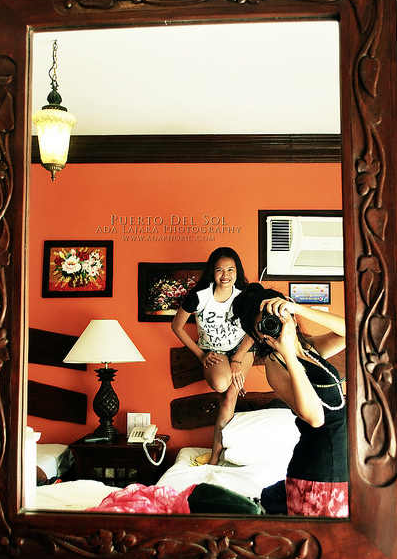 c. Pangasinan. The tour that you and Anton arranged and organized. I can't explain why, but this was the first trip that I felt very very light, comfortable, and laid back. I don't know, but that's what I felt in this trip, I find it hard to explain, but I really liked it. It's like a month trip but in fact, it's only a 4-day trip. Maybe because of the company we are with, even though we just met some of them for the first time, I felt like we've known each other for long.
Mica says: I agree with you on that! All of our trips are memorable. We have the same choices of destinations too not only because of the place, but more on what we've learned on those trips. Friendship tried and tested Hihi. And hey, I'm willing to stay in that room, but you also gave in when you saw the common toilet 😛
What's the worst event that happened in any of your travels? How did you manage to surpass that challenge?
Ada says : OH LOL. Worst ever was when I forgot my backpack on the bus when we arrived in Macau. Literally, my life was in that backpack. My passport, camera, IDs, HK dollars! I even have this hope to catch that bus up — ran to the next bus stop, but failed. Jenny Villarama and I then headed to the nearest police station and reported the incident. I almost knelt on the ground knowing that my backpack was recovered and all things are intact. I LOVE MACAU. They have honest bus drivers.
Mica says: Hahaha =)) I remember your reaction when we stepped out of the bus. 'I left my bag in the bus… I LEFT MY BAG IN THE BUS!!!' and how you and Maki started chasing the bus while Jenny Villarama and I waited for you two then rain starts to pour in. You went back to our position then we had this quite embarrassing moment in Grand Emperor Hotel. Another lesson learned: 'Grand Emperor Hotel' is different from 'Emperor Hotel'! Glad you had your stuff back. I Love Macau!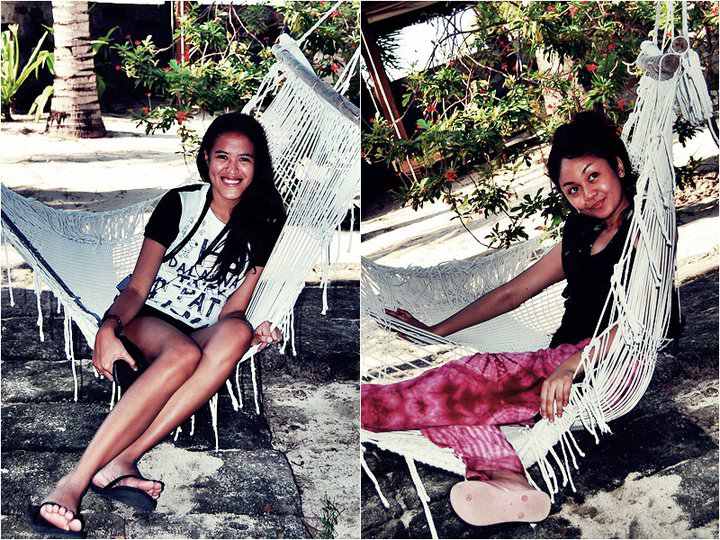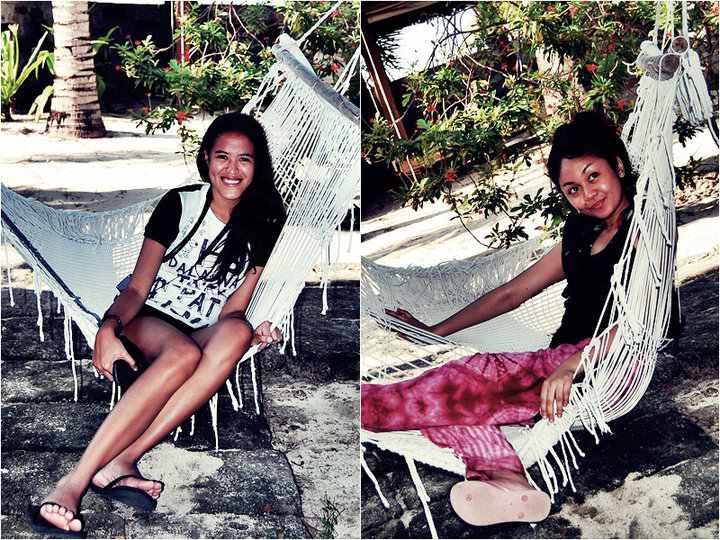 Describe me as a travel buddy.
Ada says: You're a traveler who can't easily give up comfort. You prefer comfort, relaxation, safety, when it comes to choosing the right hotel or itinerary. When it comes to planning travels, you tend to be realistic. I admit, we're a little opposite in that part, well just a little. I can sleep anywhere as long as the air is neat. I don't mind waking up nude. But there's this one thing I admire about you the most — you can easily blend with the locals.
Mica says: I will not deny that safety and comfort is at the top of my list when looking for a place to stay especially when I don't know anyone living in that area. I can easily adjust, but i will never ever risk my safety. I can easily adjust though especially if i have limited funds. The last part made me smile hihihi *blush* landi =))
What are the three things you can never live without when you're on a trip?
Ada says: My lipbalm, camera and toothbrush.
Mica says: And i know you value your present camera more *winks*
Name three of the best hotel/resort accommodations.
Ada says: Three of the best accommodations that I've been, Fort Ilocandia Resort in Laoag, Hotel Salcedo De Vigan in Vigan, Puerto Del Sol in Bolinao, Pangasinan.
Mica says: Puerto del Sol! <3
Name three of your favorite restaurants
Ada says: Can I just give one? La Terrase Restaurant in Puerto Princesa. Elegant service na swak sa budget!
Mica says: And i think i know what made it extra special 😛
Any funny stories that you want to reveal that happened during one of our trips?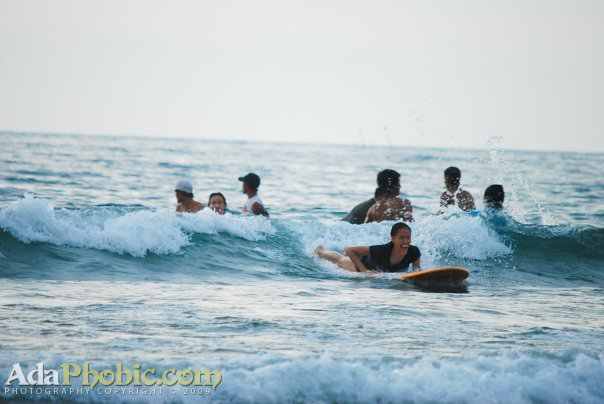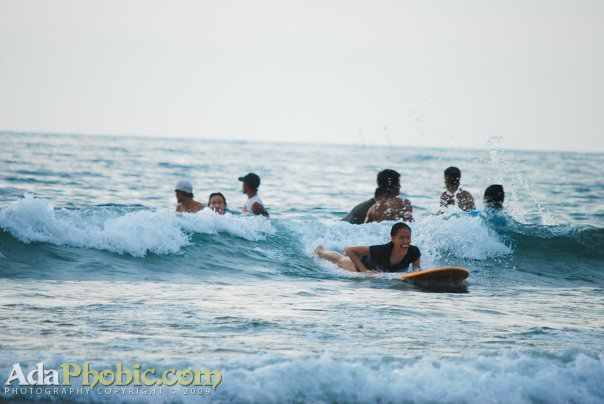 Ada says: A lot! Some I couldn't even explain!  But good thing there isn't most embarrassing moment yet like we stepping on a popped while traveling, or walking without knowing you have a booger sticking outside your nose. Seriously, that picture of you trying to stand up on the surfboard is one of the funniest haha! 😀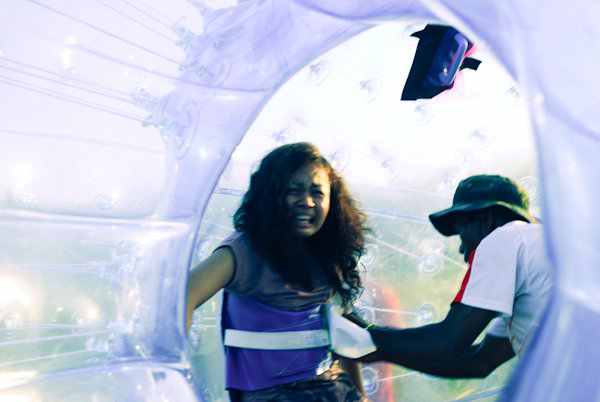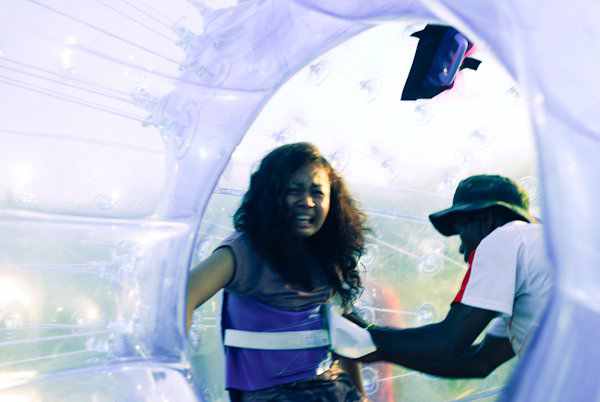 Mica says: For me, our dragon ride in Davao City last year is the funniest =)) Too bad I wasn't able to capture your moment LOL! Also in our Singapore trip when you and Hannah laughed out loud that i went to the men's room and i wasn't even drunk =))
Did we have any misunderstandings while we're on the road? HAHAHA
I guess that Guimaras part. Read back number 2.b. Hehe.
Do you have any 'holiday romance' story to share?
Ada says: Of course yes! YAYAYAYAYAYAY! I abandoned my hellish work just to experience that "holiday romance."
Mica says: Mind to share more information? Hehe just kidding 😛
Where are you planning to go next?
Ada says: As i write this, I'm preparing for a trip to Cebu this Saturday right after my work to meet the Tom Cruise of my life. On November, I have a ticket to Coron, Palawan, yes I'm going back there together with my sister and her boyfriend. I'm really looking forward to seeing Maine and Japan. You know what I mean.
Mica says: I support your urge to go to Japan! If only i can sponsor a plane ticket for you. I need to buy a lotto ticket first.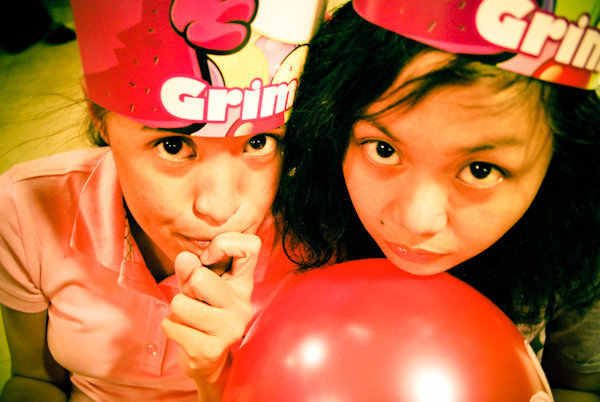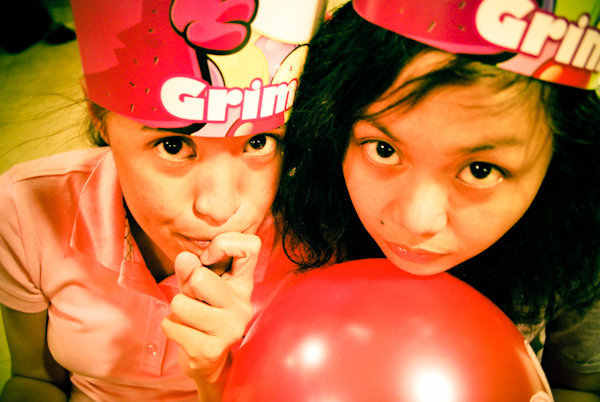 Message to the readers of my blog… a message to me too 😛
Ada says: Senyorita.net is one of budding Travel Blogs in the Philippines. When reading her blog, you can't help but to envy her adventures and travels. She will absolutely leave this statement on your mind after reading her travel blog, "I want to go there too!" or "I'll be traveling there as well.." Â Thus, she's unconsciously promoting the place. She writes from the beginning until the end of the trip, Â as narrates exactly what happened to the entire trip. Not too much information, but rather a highlight of what has really happened on that trip, WHAT made that trip memorable, and WHY you should visit that place as well. She's also a talented photographer.
Continue sharing your travel stories on Senyorita.net, Mica! Continue making your readers drool as you travel. Most especially the Philippines. I can't wait to travel with you again soon. 😉 You're still my best travel-buddy and roomie ever!
Mica says: You're still my best travel buddy and room mate too! I'm hoping that someday, we visit Guadalajara, Mexico and take loads of jumpshots together. I miss you! Â  Quit your job! LOL i kid 😛
~0~
Read more of Ada Lajara's travel adventures at Adaphobic. She loves to take pictures but sorry guys, Ada is happily taken 😛