Like what I mentioned in the summary post at my personal blog, our trip to Puerto Princesa, Palawan was a blast. Even if a strong typhoon is within the vicinity of the country that time, we were lucky because we 'kissed the sun' in the so-called City Within The Forest. Oh baby, Shine on me! 😛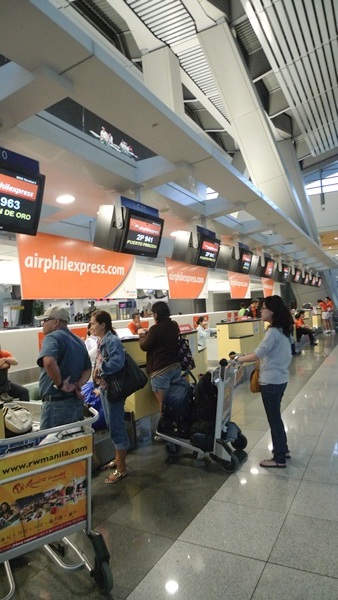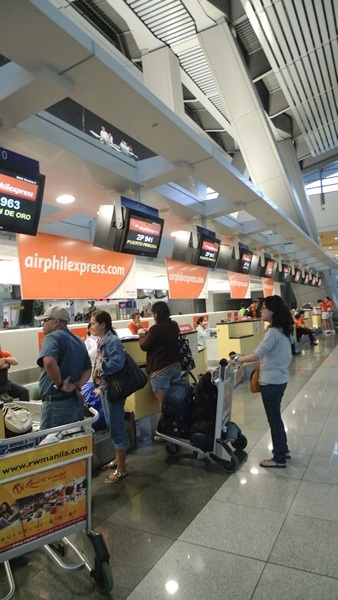 The call-time at NAIA Terminal 3 is 5:30am. It's nice to see some of my favorite travel companions in one trip: There's Eric (my Kemboterang Yaya), Robbie (my Pouty-licious Robbielicious friend), Anton (the ever aping-aping bida ng trip LOL) and Winston (ang yagit na 'di yagit). Although i frequently see Rochelle in some blog events, it's our first time to go on a trip together. It's my first time to meet JC of WhenInManila too.
There we met AirPhil Express' Line, Hazel, Brian and Mike. Just like us, they're a fun bunch  😀 A day before the trip, I tried AirPhilExpress' web check-in and selected a good seat. It's my first time to try this service and yey, it's for free!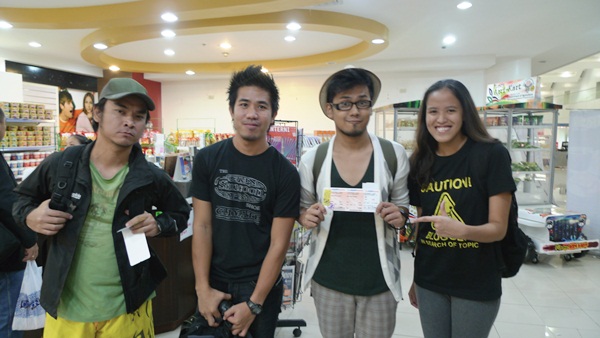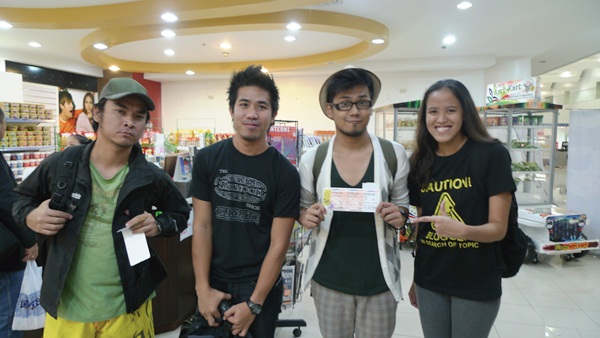 On the same flight, we also bumped into Marky, another travel blogger friend of ours. Â We arrived at the Puerto Princesa Airport and we were so happy to see the sun!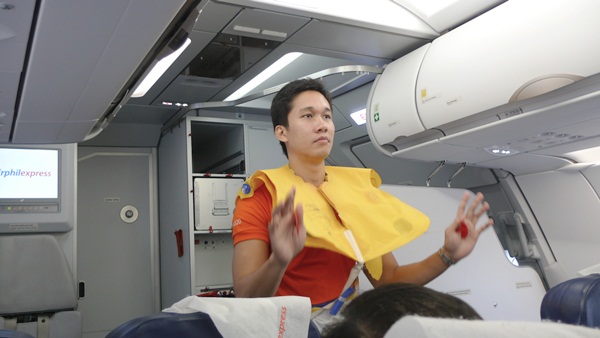 After claiming our check-in luggage, the group proceeded to Marianne Home Inn, our home for the next three days. I love the look of our room (good for 4 pax). Chic na Chic ang color!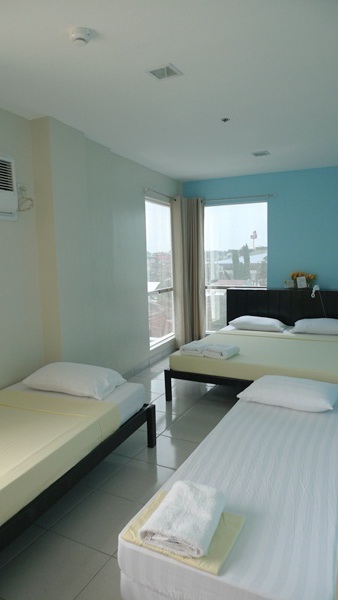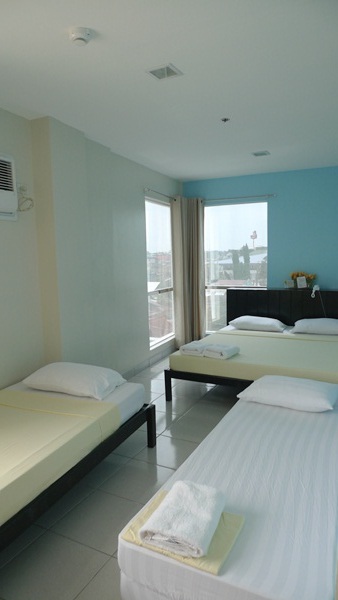 Right after our hotel check-in, the group went straight to the van for the Honda Bay Tour. It is approximately 35 minutes away from our hotel. We registered right away when we arrived at the Honda Bay Port. We rented some gears for snorkeling and bought bread for the Fish Feeding.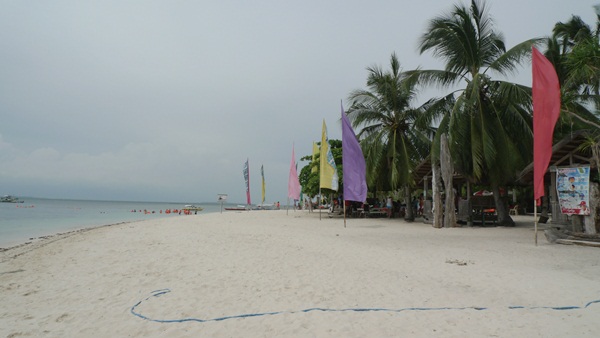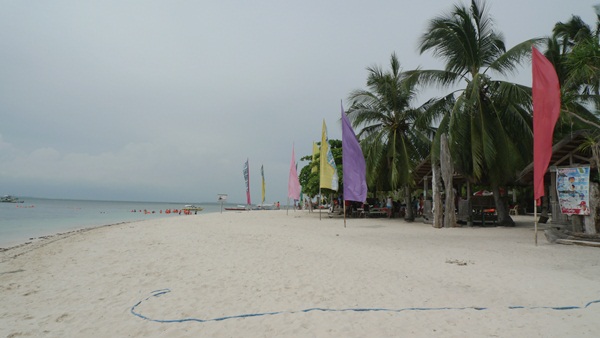 It's not my first time in Honda Bay, but it is one of the island hopping tours that i do really enjoy and wouldn't mind going back. This time, we went to Pandan Island, Snake Island and Pambato Reef. Trip to Starfish Island and Luli Island is optional.
For our lunch, we went to Pandan Island. The boat ride going there is quite overwhelming. We didn't really expect the aggresive waves LOL. I couldn't help but scream haha. No need to worry since we have three boatmen with us and our guide Ms. Anna kept on saying that it is due to the Habagat and we must just calm down and enjoy the ride. So we did 😛
As expected, there were a lot of local and foreign tourist in Pandan Island. I spotted some having henna tattoos inked on their skin, some where relaxing while drinking buko juice and most were preparing for lunch. While waiting for our food, Yaya Eric and I decided to do a little fish feeding activity. Just like what normal magyayas do in the beach HEHE 😛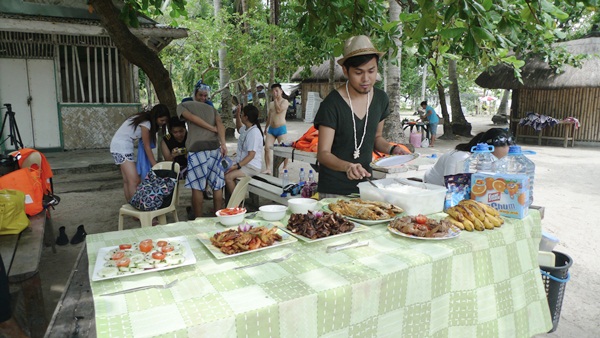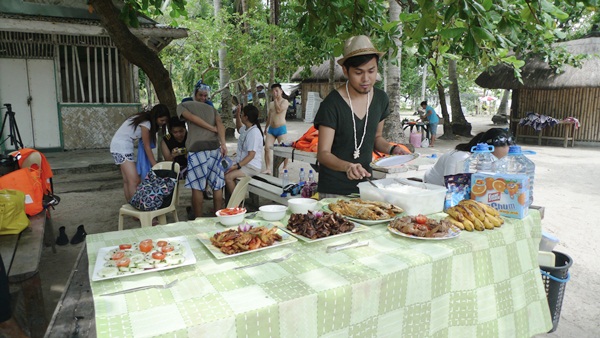 ANG SARAP MAG-LUNCH NANG NAKAKAMAY SA BEACH! It is one of the things that make me really happy in every beach trip. Love it!
We stayed in Pandan Island for almost two hours. I didn't waste my time so we did more snorkel and fish feeding by the beach. We even met some Malaysian Journalists who are enjoying some of the Philippines' prime tourist destinations. If i'm not mistaken, they were able to visit Baguio, Cebu, Davao and then Palawan. I wasn't able to ask for their itinerary.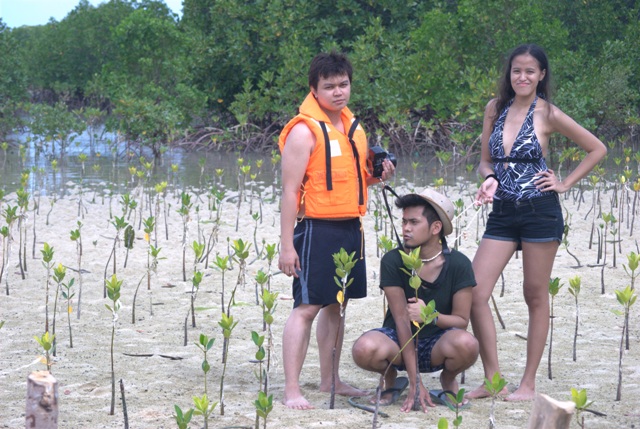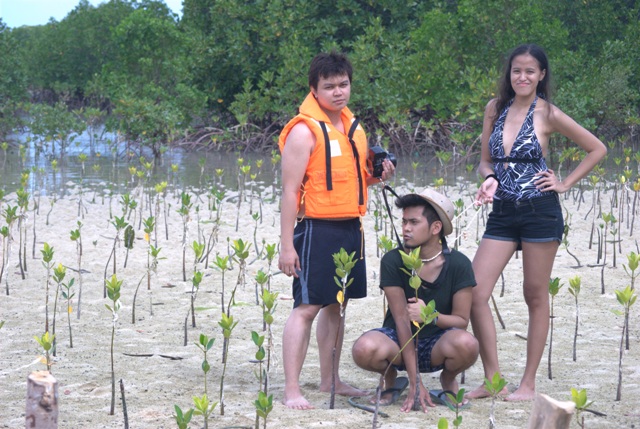 Our next stop is Snake Island. I was surprised to see a big improvement in terms of cleanliness. We were able to take some vanity shots and yes, halo-halong panalo!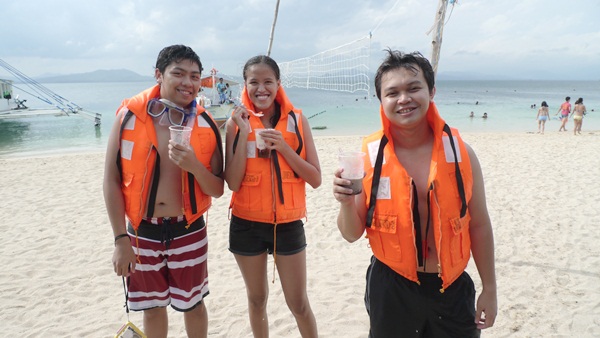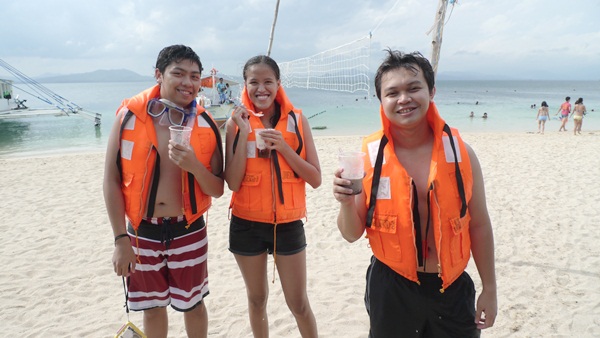 Last year, the fishes in Snake Island were a bit more aggressive compared to the ones in Pandan Island. I think these fishes are already full since most kids were feeding them the whole day. Sumi-siesta mode din sila LOL.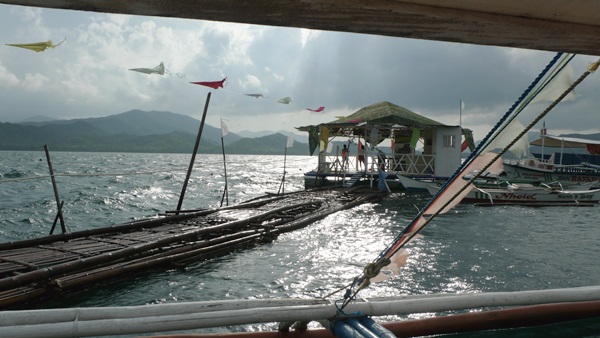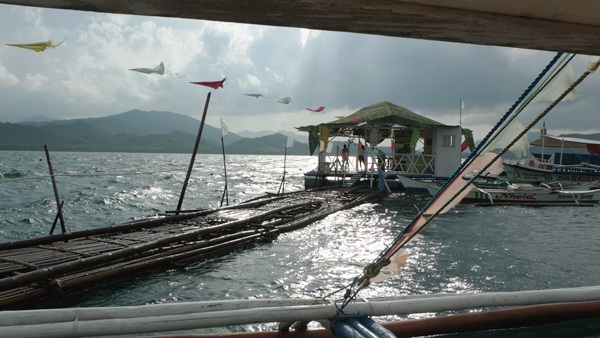 Our last stop that day is in the Pambato Reef. It is where you will see the beautiful corals and fishes of different colors and sizes. Too bad we weren't able to snorkel much because of the strong wind. We managed to explore for a few minutes, but we went back to the boat ASAP. Safety first. Mahirap na.
Although we were tired from the trip (most of us didn't sleep a night prior to the trip – lalo na ako na galing pang Pangasinan!), we had a very happy island hopping trip!
We went back to the hotel to freshen up and for our dinner. We ate Chicken Curry and Adobong Pusit. Panalo lang. Para kaming isang pamilyang nagsasalo-salo talaga sa dinner 😀
But the fun didn't stop there! Right after our dinner, we went straight to Iwahig River for the Firefly tour. This is what i missed in my two previous trips to Puerto Princesa. I didn't really expect that much. I didn't even check some information online… and i'm glad i didn't. Total surprise talaga siya 😀
The Iwahig River Firefly Tour is an activity which was launched sometime in 2008 with the help of ABS-CBN and the Iwahig Community Eco-Tourism Association. I actually find this part of the trip romantic especially with the enchanting fireflies at night. The boatmen, who are mostly volunteers entertained us with facts about these shining creatures and even a bit of astrology! I wonder though how it feels like to go on a tour there at daytime. I suggest that you take this tour when you're in Puerto Princesa if you are eager for something new and relaxing.
The APX Palawan Troupe went back to the hotel for the much-deserved rest. I predict though that I am the last one to go to bed despite the fact that I've been up for 30+ hours 😛
Up next is the Underground River Tour, Sabang Beach Siesta Time, Tamilok and Chao Long 😀
Want to Experience Puerto Princesa like we did without hassle? Check out AirPhil Express' Puerto Princesa AdvenTour Package! Selling Period is from June 30-October 10 and the Travel Period is from July to October 15, 2011.
Get The Latest Updates From AirPhil Express!
Official Website: http://www.airphilexpress.com
FB:Â http://www.facebook.com/airphilexpressph Twitter: http://www.twitter.com/airphilexpress