Almost four months ago, I attended the 4th Personal Beauty Makeup Workshop organized by Makeup AVEnue. I was hesitant to go at first because I am not really interested with  makeups and any other beauty rituals. Since it was Ms. Em Em Rosales, the former Events Manager of the first corporate company I worked with who invited me, I decided to go despite my busy day. Extra time should be given to special friends 🙂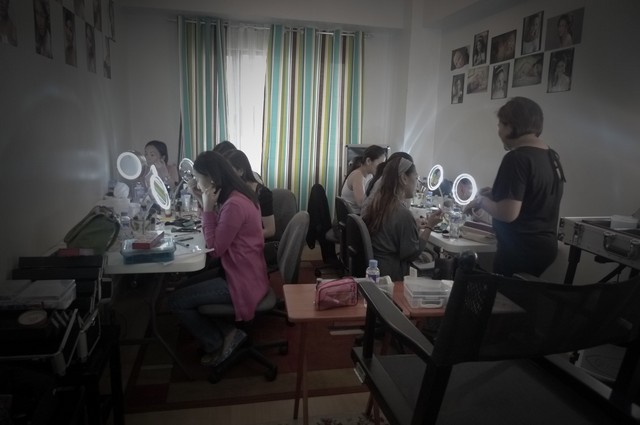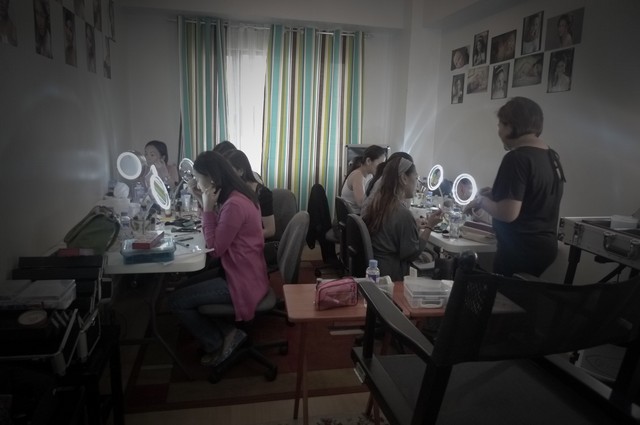 Right after my grandmother's birthday celebration, I went straight to Makeup AVEnue's HQ at Bonifacio Global City. Obviously, I'm late. I saw the attendees who are busy applying make-ups the proper way. The team is composed of three professional make-up artists: Anne Magadia, Vida Bayanin and Em Em Rosales. If i'm not mistaken, most of the attendees are corporate ladies and you can see the excitement as they ask questions on how to apply make-up properly with the right tools and techniques. I first saw them work three years ago in the Dingdong Dantes event. Yay 😀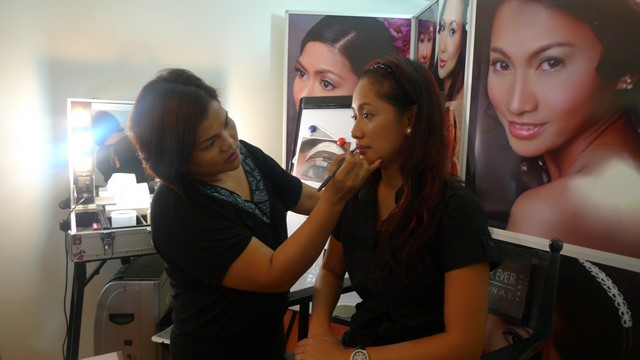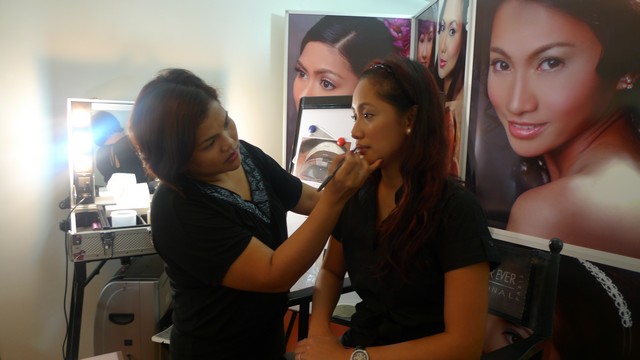 For seven hours, the girls were taught on skin care, different brushes (amazed by this part haha), DIY natural to corporate look. Anne, Vida and Em Em were hands on to each of them. They even presented a demo tutorial on how to apply the summer and smokey look. A makeover photo session was done after the workshop.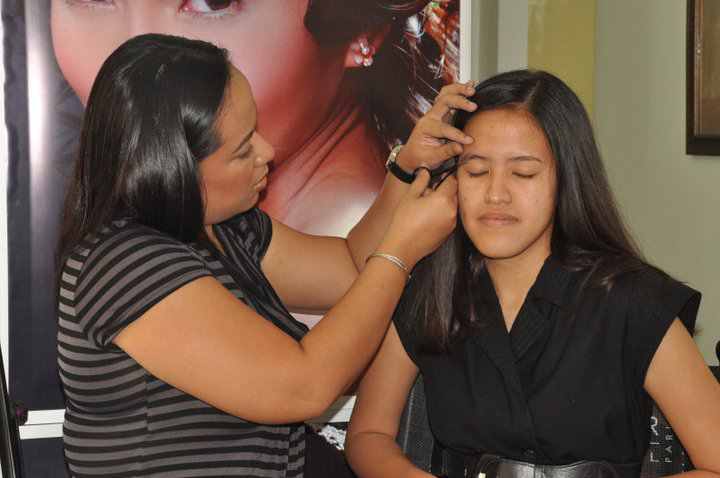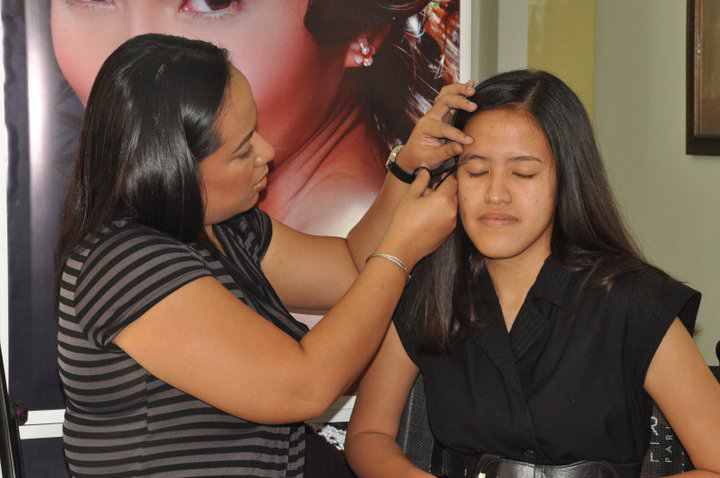 I told you I was late, right? Right after the pictorial, Makeup AVEnue did a makeover for me hehe 😛 My eyebrow was fixed by Vida Bayanin (haven't touched that since college graduation T___T). I only realized just now that the right eyebrow shaping means a lot, really.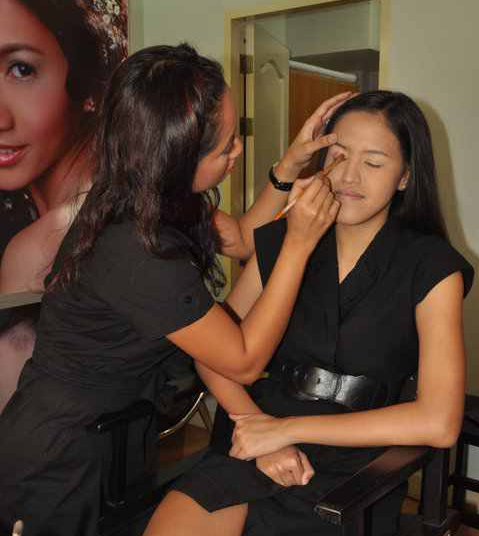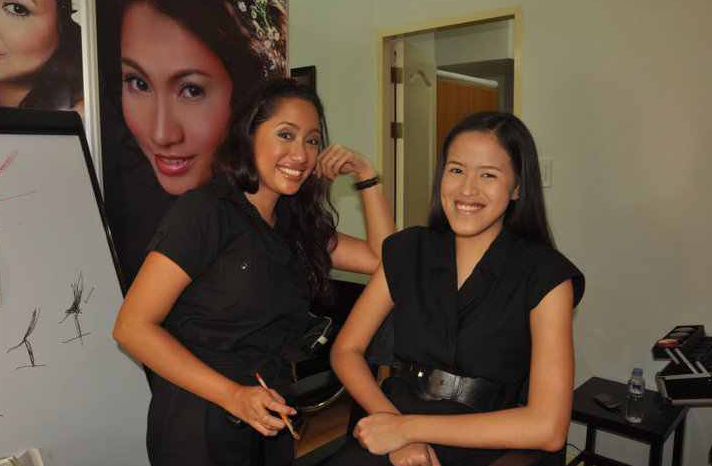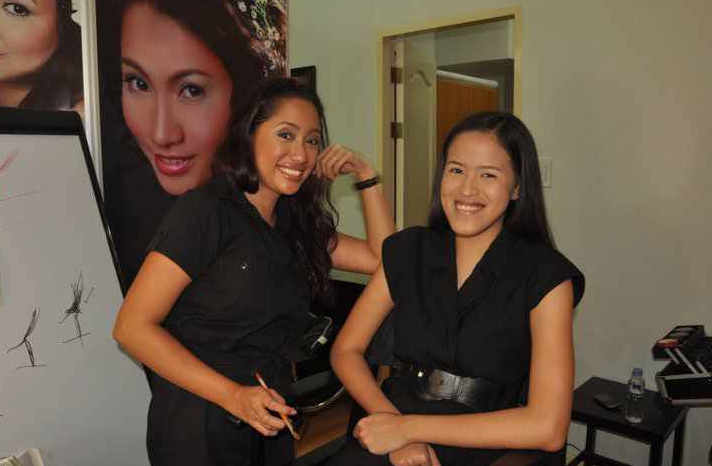 My make-up is courtesy of Ms. Em Em Rosales. Way back in our office days, she would insist that I apply make-up. She also helped me out with Jade Lopez' make-up in my short film 'The 12th of June' and effectively applied that 'pale look' in the morning scenes then transformed her into a goddess for the night shots. Galing!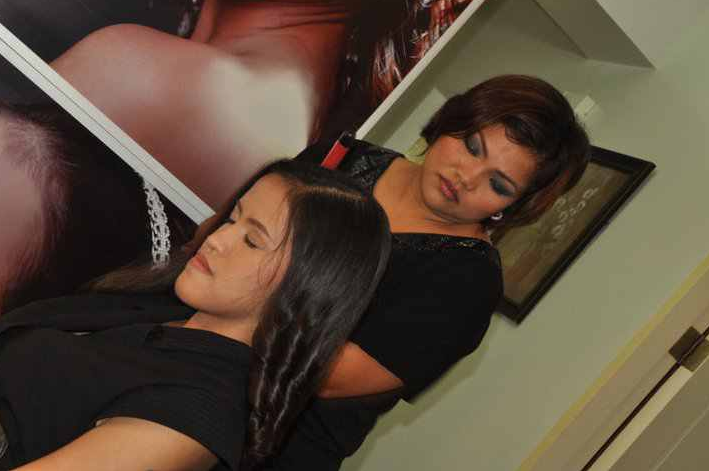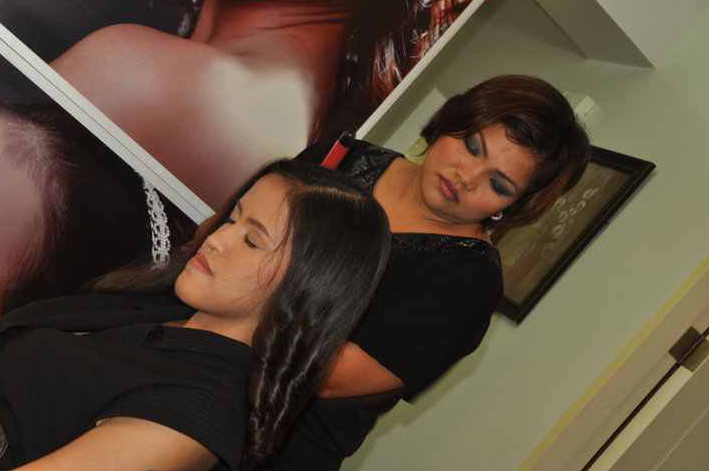 Thanks to Anne for my curly hair! A lot of people were telling me that I must wear a wave-y hair permanently. What do you think?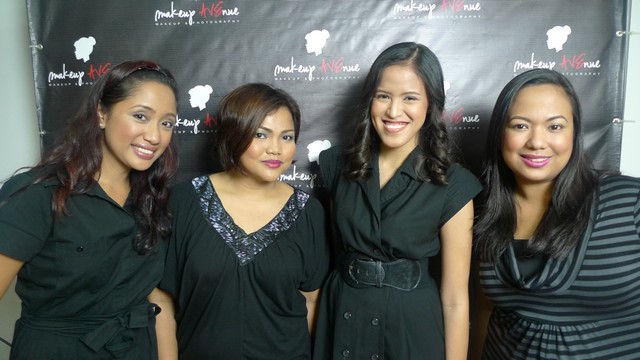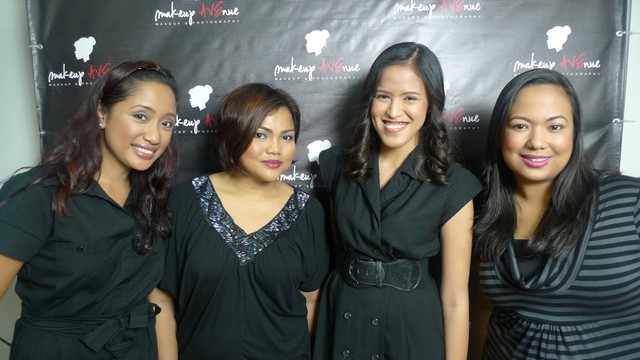 Despite being sleepless for two consecutive nights, i think the makeover turned out to be good! That day, i learned a lot about make-ups specifically the uses of the different types of brushes. I would love to take the whole day make-up workshop so i can absorb all the techniques in just one day.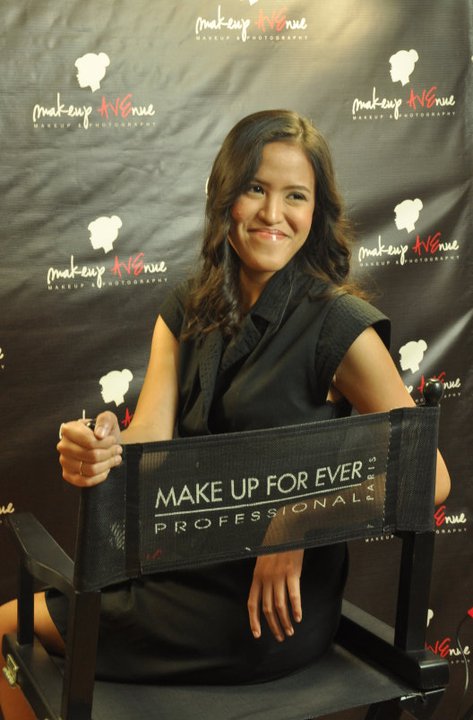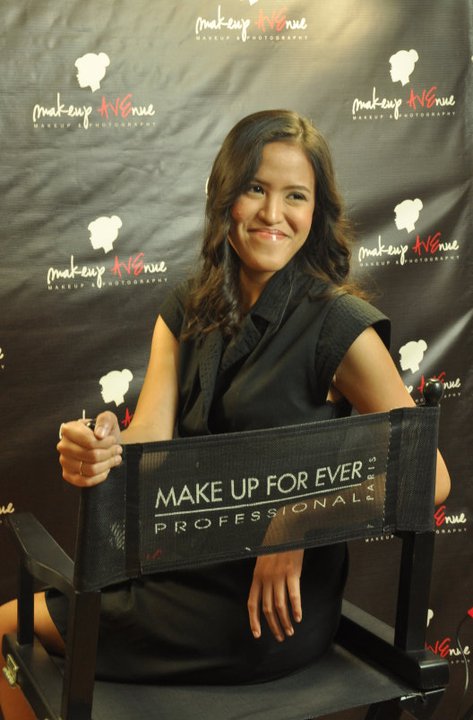 Speaking of, Makeup AVEnue will conduct the 5th Personal Beauty Makeup Workshop this coming Saturday, July 23, 2011 from 9AM to 5PM. Only 8 slots are available in order for the trainers to work closely on each participant. Inclusive of lunch, snacks and pictorial.
Venue: 9th floor, Unit G9 Tower 5, No. 26 cor. Rizal Drive Forbeswood Hts, Fort Bonifacio Global City.
For inquiries, just contact Vida at annevidaglam@gmail.com.
Go Go Go! Limited slots 😀 I might go this Saturday. Come and join 😀