For quite sometime, i've been hearing a lot of positive reviews about Agoda. I am not really a fan of online hotel bookings (because I don't own a credit card HAHA). I'd rather e-mail the hotel for reservations or if I don't receive a favorable response within the day, I call them thru phone even if it means i'll be charged more for international calls.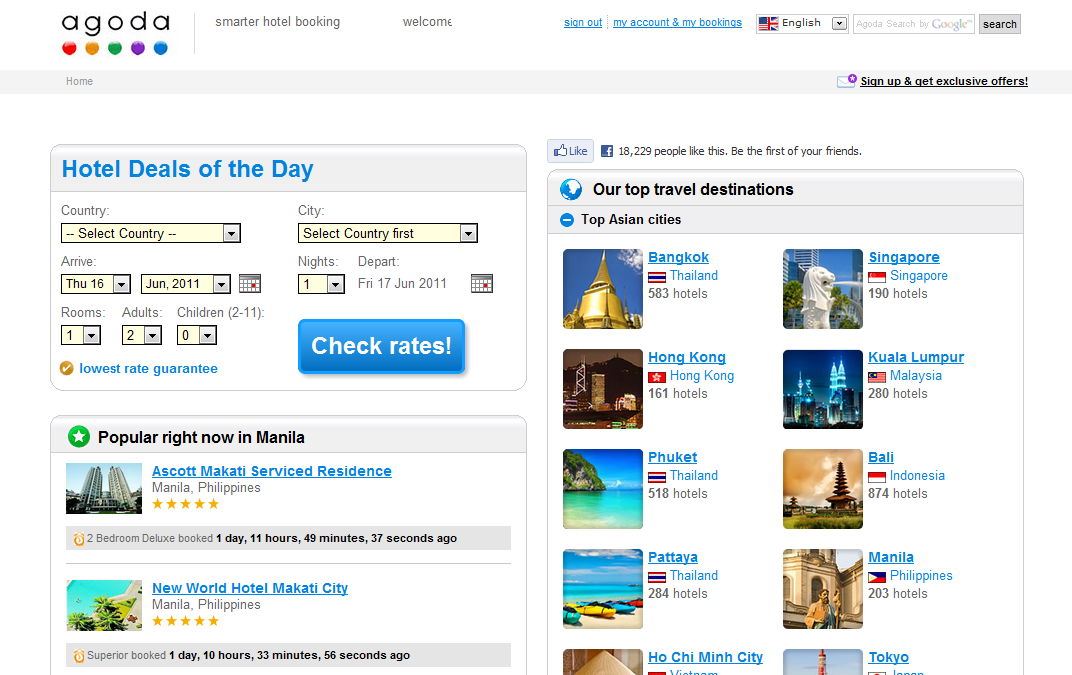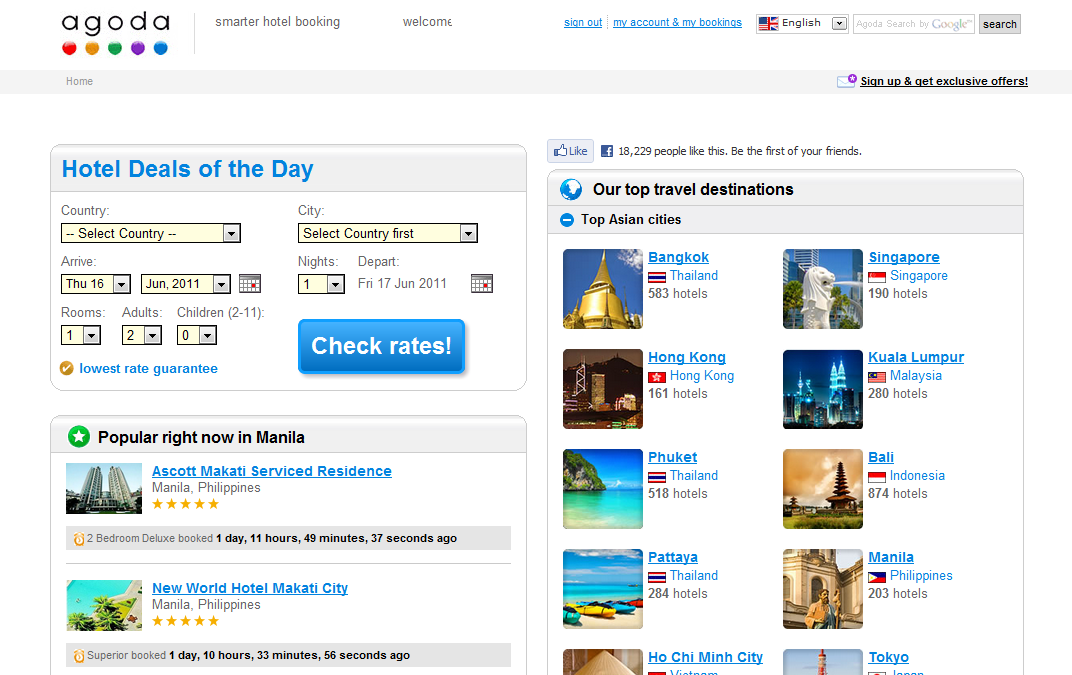 I became curious about Agoda when my PR/Blogger friends Anika and Dani constantly tweet or mention about Agoda. They claim that it is better to book through Agoda because you get instant confirmation within the day and they also have this point system that makes their customers go crazy. When Dani mentioned that I can book a hotel room via Agoda using my Paypal credits as payment, it was when I decided to give it a try.
I'm scheduled to go to Cebu. I need a room for four nights and during that time, I have less cash in hand. I have Paypal credits, but its too late to withdraw and transfer the moolah at my EON card. I finally logged on to my Agoda account (I signed up last year but never bothered to log-in again) and tried searching for hotels.
I decided to book on overnight stay at Gran Prix Hotel & Suites Cebu. It has the cheapest room I found for that particular day. I booked a room for the next two days at Alba Uno Residencia. It's a bit pricey, but i am using my Paypal credits anyway. I wouldn't feel the 'ouch' in my pocket much LOL.


I have a good and decent stay at the two hotels I mentioned. Thanks to Agoda for the instant confirmation and now, I am encourage to use the site in some of my future flights. I was able to post my hotel reviews a few days after check-out. Now, my Agoda Rewards page is updated. Hurray!
Have you used Agoda for booking a room in a hotel? Have you earned some Agoda points already?