Pangasinan is a big province with lots of tourist destinations to offer. It is no question though that Bolinao is the 'richest' when it comes to natural treasures. Bolinao almost have everything you can possibly think of – Beach, Falls, Cave, River, Lighthouse among others. A place with such high potential when it comes to tourism deserves to have a good accommodation especially for those who would like to have a memorable and hassle-free holiday (just like how the Brits call their vacation getaways hehe).
I've mentioned in a blog post I wrote at my personal blog that Puerto del Sol is one of the beach resorts in Pangasinan that i've been wanting to visit since I was in high school. I finally fulfilled that trip late last year with some of my travel blogger friends. Since I am feeling a bit helpless now (temporary travel hiatus huhu), might as well look back to one of the best nights of my 2010. Also, Pista'y Dayat is almost here!
After our fun-filled Alaminos City trip, the gang rode a mini-bus going to Bolinao, Pangasinan for approximately 40 minutes. Before going straight to the resort, we passed by St. James Catholic Church and the enchanting Bolinao Falls. The drive from the town proper to the resort is quite rocky, but the rough ride is worth it. See, I only saw images of Puerto del Sol in some local magazines and there were limited pictures posted online. Just imagine how surprised we were when we finally reached the most popular beach resort of Bolinao… oh wait, most popular beach resort of Pangasinan!
The staff in the information desk spearheaded by Mr. Norman, Puerto del Sol's Resort Manager welcomes us with smile on their faces. The welcome drinks and souvenirs were given to us and my, we were all so thirsty and the buko juice served to us is the best buko juice i've ever tasted – tamang-tama ang tamis at malinamnam. Yumyum 😛
We were divided into three groups. The girls shared one room and as expected, we took lots of vanity shots especially with the pink flower hihi.
We were then instructed to go straight to La Playa Restaurant. We asked Josh to take the lead since it's his 23rd birthday (bongga ng birthday mo, koyah! 😛 ). It's nice to sing a happy birthday song for a friend while eating healthy food beside a very solemn view. Reminds me of Bali even if i haven't been to Bali LOL
To be honest, the ten of us weren't really close friends yet prior to the trip. It's nice to exchange stories and thoughts with them while eating. What made me smile too is the fact that two of their staff members recognized me as an active dancer way back in college. They graduated from Lyceum Northwestern University too. I really find it funny when people mistook me as a Tourism student. It must be the height haha 😀
None of us slept for the afternoon siesta. We went around the resort and the staff gave us a short tour on the different rooms Puerto del Sol can offer…
By checking their rooms, i can now clearly see why foreigners and balikbayans choose Puerto del Sol over the rest. The resort gives you that Asian-feel and at the same time gives you a pampering experience. Nice combination 😀
For more Puerto del Sol Pictures, just proceed to my Flickr album.
The group proceeded to the Bolinao Tour with the use of PDS Shuttle. We went to the legendary Bolinao Lighthouse, Patar Beach, Rock Formation and Enchanted Cave.
WhattaDay! And it doesn't end there 😛
After the Bolinao Tour, most of us went to the Jacuzzi and Swimming Pool to bond and share some 'intimate' stories hahaha 😛 Kwentuhan sa pool, taray lang, 'di ba? 😛 More personal details shared and we were able to really know the personas of the people behind the blogs. Parang first date lang.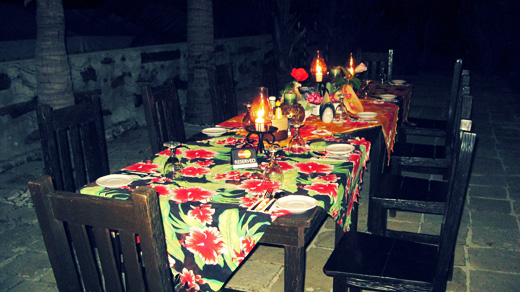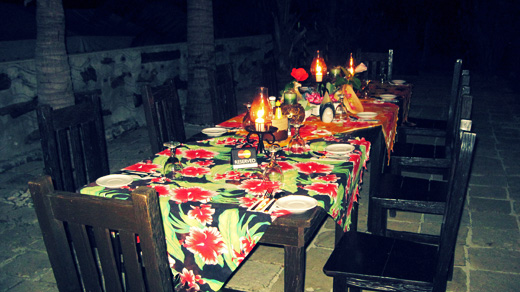 Then the much-awaited dinner! Candlelit dinner ang drama namin for the night! Bangus Cordon Bleu ftw!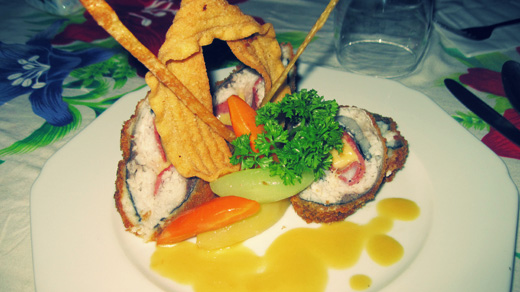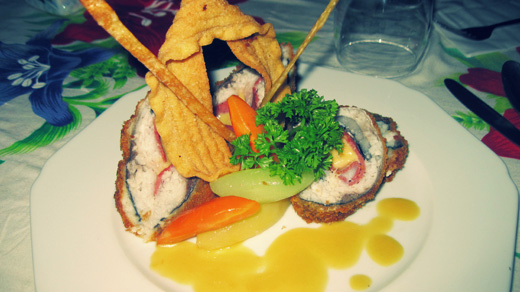 Little did we know that Sir Alfred, the F&B Manager of Puerto del Sol prepared a simple birthday song presentation for Josh! How sweet teehee.
The gang went straight to the Swimming Pool not to swim, but for the cocktails! Kumpletong-kumpleto ang birthday celeb ni Josh, ha!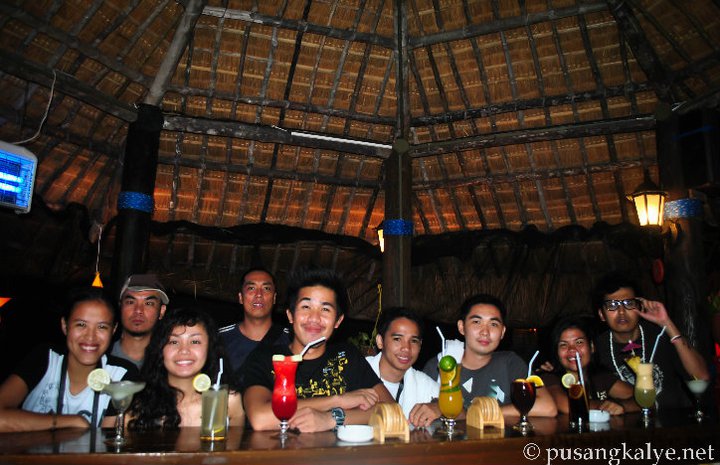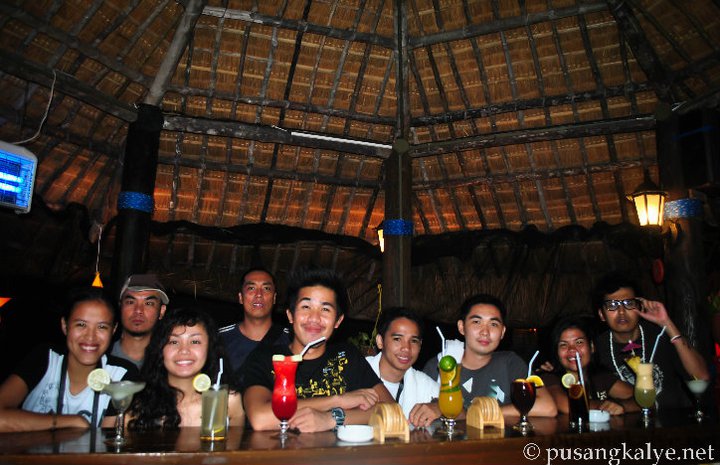 Five months passed, but i can still feel the happy vibe of the place with my newfound friends. The whole TWP Trip is one of the highlights of my 2010. As I write this entry, we have various out of town plans. It all started with this special trip 🙂
Special thanks to Puerto del Sol's Staff and Crew especially to Sir Nelson, Sir Alfred and Ms. Melody 🙂
For more information, you can reach Puerto del Sol Through:
Puerto Del Sol Beach Resort and Hotel Club
Manila Sales Office
G/F Renaissance Tower, Meralco Avenue,
Ortigas Center, Pasig City
Tel. Numbers:
• (632) 637-8963
• (632) 631-5103
• (632) 635-2547
Telefax: (632) 631-2861
Resort Numbers: (075) 696-0530 / 0920-9507105
Official Website: Puerto Del Sol
Read the complete entry about our Bolinao Trip here and why i choose Bolinao as one of the Most Romantic Destinations in the Philippines. Some photos taken from thecreativedork.com and pusangkalye.net