The sun is on my side and takes me for a ride
I smile up to the sky, I know I'll be alright
-Pocketful of Sunshine, Natasha Bedingfield
I remember my very first solo bus ride from Dagupan to Manila. My mom was scared for me and she feared that i might be robbed or something. She kept on reminding me to hold my bag, avoid sleeping while on the bus and ask Ate Lenny to fetch me from the bus terminal so that i can ride the taxi to the Manila home with a companion. While she's being hysterical and all, i was excited and i even brought a little notebook and black pen with me. I don't usually sleep on bus rides when i am alone. Instead, looking at the passengers and making a possible storyline out of them is my favorite past time 😛
I consider 2010 as the year of  pagiging 'kaladkarin sa lakwatsa'. I am thrilled whenever there are piso fares and any other promos. I'm just lucky that I have friends (online and offline) who shares the same perspective as mine when it comes to traveling. Although i have these scheduled group trips, I also went to some on my own (mostly unplanned).
I am also the type of person who actually enjoys being alone or with a chosen number of people only. I go to a place not necessarily to be 'touristy', but to eat, walk and think. When you are in a large group, you sometimes feel this pressure to be happy even if you're not. At times, you are also forced to go out and visit destinations even if you simply want to relax and take it slow. In one of my solo trips, I ended up staying in my hotel room most of the time just to write and re-evaluate my life. I also love being independent and being in-charge, beybe! 😛
Going to your hometown on your own can make you feel really weird as if you're a stranger to the place. Last year, my grandparents were inviting me to join them to a clan reunion in Naga. They left at 8pm and i didn't really have plans of leaving. Some of my bloggerfriends were also inviting me to join them to Sagada, but i declined. All of a sudden, I decided to call a hotel in Pangasinan for a reservation and left Manila immediately. I stayed in a hotel because my relatives were out of town. Doing that impulsive act is rewarding because i was able to fulfill my high school dream of staying in that hotel 😛
What I love about traveling solo is the freedom to do whatever you want. You can eat in this place, you can visit more tourist spots without being conscious that your time is up, you also push yourself to talk to strangers to ask questions and make friends too. You also get the chance to just close your eyes and feel the uniqueness of the place while you are standing there. In some of my trips, i make sure that i talk to the locals, whether it is a habal-habal driver, a tourguide, tricycle driver, random person just to know something about the place and their way of life.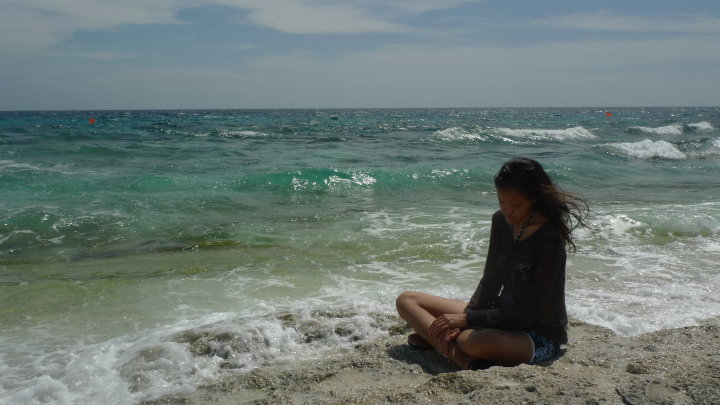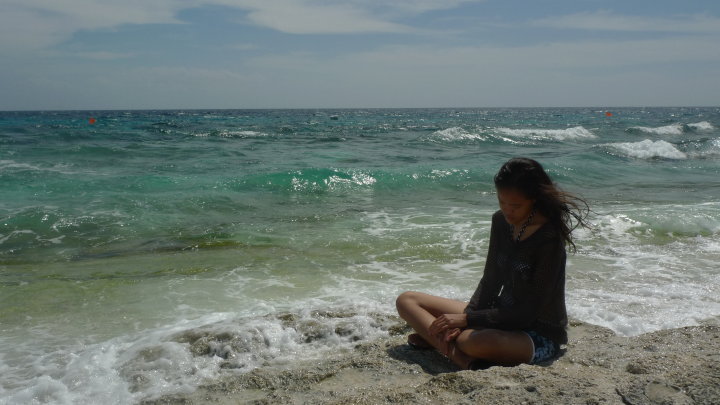 Doing things on your own makes you stronger and it also widens your perception towards life. I admit that I was a bit closed-minded when it comes to spending your money through traveling. Now, it is already a part of my life and who i am. It is also through traveling where i learned that no matter what country, race, gender, occupation you have, we all want to have a good life. We all want to travel and wander to different places, but we have to be realistic too. Money is a basic need, but travel educates the mind, heart and soul. Balance if you can 🙂
Among the places I've been to, I consider Baguio, Guimaras and Camiguin as the best places for solo travelers (for newbies, at least). Aside from the genuine personalities of the people i've encountered when i went to these places, i can say that i was able to really know myself more while wandering around. The cool breeze of Baguio, the uplifting feel of Guimaras and the mysterious beauty of Camiguin captured me. I've been to Baguio alone a couple of times already. I am willing to go to Guimaras and Camiguin alone when i need inspiration.
I am thinking of doing more solo travels for this year since I am still not sure whether i'd go corporate again or if i'll stick to being a freelancer. I love imagining things when i am at a bus ride or in an airplane without anyone bugging you. Don't get me wrong – i will still travel with my friends, but i think it is also essential to go on your own once in a while 🙂
++++++++++++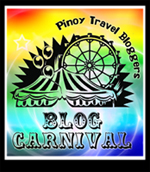 This is my entry for the April edition of Pinoy Travel Bloggers' Â Blog Carnival with the topic 'Thoughts of a Solo Traveler' hosted by Nina Fuentes of Just Wandering.Org