Paint the town RED!
I guess that saying is applicable when you are in London. You can spot something 'red' in almost every corner. They say that it has something to do with its 'bloody' history, but i am not so sure about that.
Some of the popular icons in London are the London Buses, Telephone Box and Post Box – All painted RED!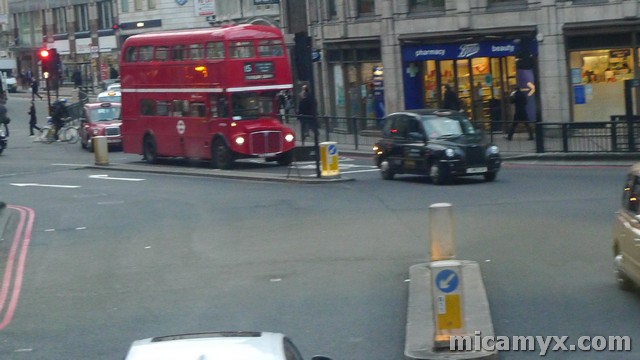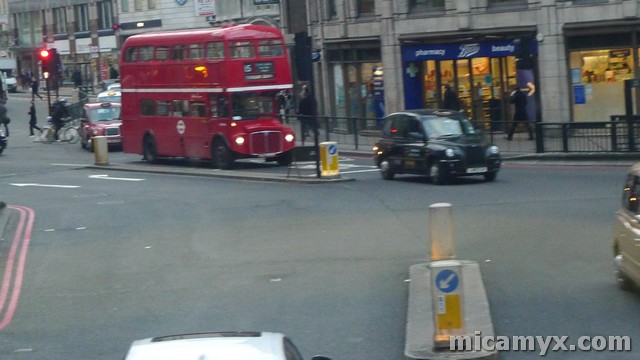 LONDON BUSES – I am not so sure if there is a town in other European countries that are all Red, but the London Bus is one of the most featured Icons of this unique city. During my stay, I saw the old and new version – The 1963 Routemaster and the 2005 Alexander ALX400. I was able to ride the new version only.
What I like about commuting in London via bus is that it is not as toxic as in other countries. I always have my Oyster card with me that I can reload every other day. Using the Oyster card is much cheaper compared to when you pay your fare in the bus.
Riding in a London Red Bus is also safe since there are CCTV cameras. There are designated bus stops to avoid much hassle especially on rush hours.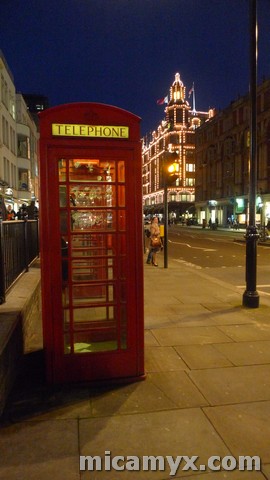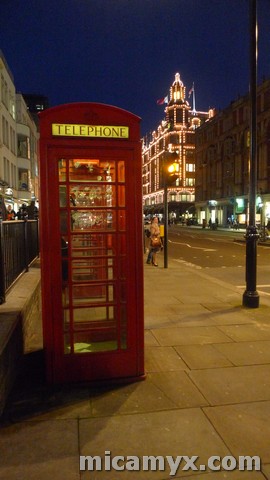 London Telephone Box – Since almost everyone in London have their mobile phones with them when they go out, the London Telephone Box is rarely used. It is interesting though that you can also check your email in some of it. I don't recommend minors to go inside the booths just because partyline numbers with sexy pictures of girls are posted all over. I wouldn't be surprised if the song 'Bootie Call' by All Saints years ago was inspired by it. Bring it on, bring it, bring it on nah!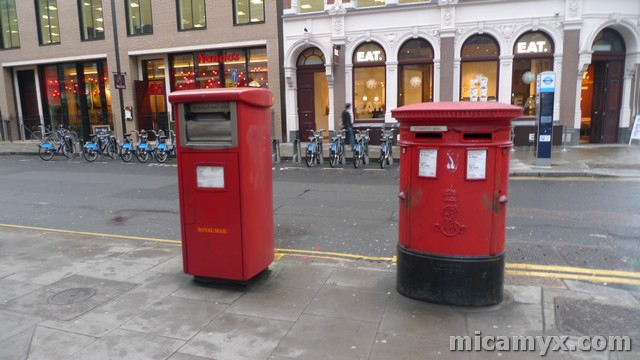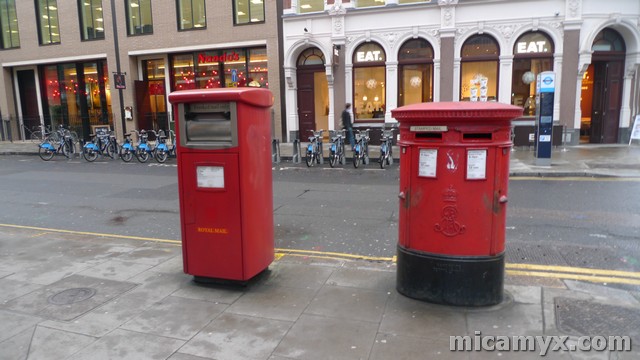 London Post Box – According to a reliable source, the London Post Box is the first one to be painted red sometime in the 18th century. Usually, the Post Boxes from England are categorized into two: Stamped and Franked Mail. The Royal Mail service picks up the mail three times a day – Â Early Morning, After Lunch and Late Afternoon. It is safe to drop your mails here 😀
London is such an interesting city. I am planning to make more entries related to the interesting pictures I took during my stay there. On my next trip, I am compiling a list of hotels in London that are unique enough to blog about. That would be cool, right? 🙂