Just a few days after my arrival here in England, my mom and I went to London to stay overnight in a relative's house. One of the first places I've been to is the famous Camden Market.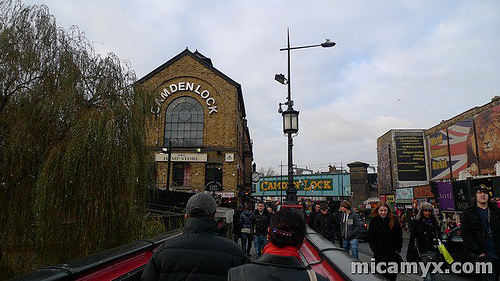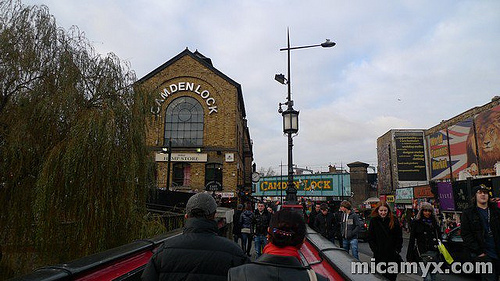 Camden Market is one of the top shopping destinations in London. My cousin said that I should go there if I want to see something 'unique'. It is located in Camden Town near Hampstead Road Lock of the Regent's Canal or Camden Lock. It is composed of six different sections:  Camden Lock Market, Historic Stables Market, Buck Street Market, Camden Lock Village, Electric Ballroom and Inverness Street Market. I was only able to explore and take pictures on the first three sections i mentioned.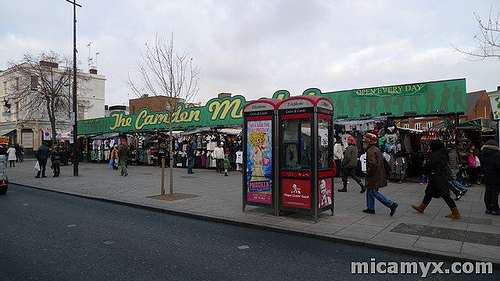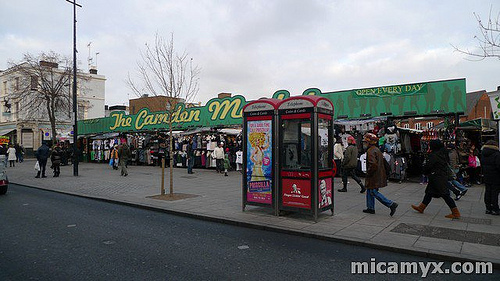 Buck Street Market
The Buck Street Market is the first section that I saw upon arrival to Camden Market. Once you see the green signboard with the text 'The Camden Market' on it, that is the Buck Street! Most of the items being sold here are clothes and accessories. We didn't get the chance to really explore this part.
Camden Lock Market
The Camden Lock Market is the busiest of six sections. It is located at the side of Regent's Canal. It is also accessible to commuters because it is near the Camden Town Tube Station. In this side of Camden, i saw wide variety of items from colorful lamps, to second hand clothing and bags, to food stalls from different countries, to antiques and many, many more. I even found a number of vintage Chanel and LV bags and seeing all the vintage Prada and Gucci sunglasses made me realize why the same classic style has remained in fashion so long, the new sunglasses look so similar!. I am not a big fan of shopping, but i find this place really interesting. You can also see diverse cultures and interests among buyers and sellers.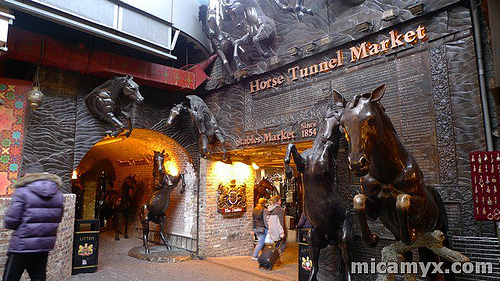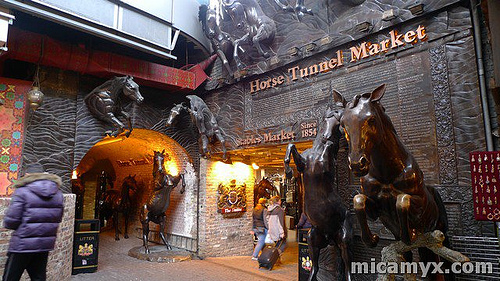 Stables Market
The Stables Market is one of the historic spots in London. It was built in 1854 and is now being owned by Bebo & O.D. Kobo. It used to be Midland Railway Stable and up to this day, the old structure is still there. I noticed that some of the stalls can be compared to real horse stables.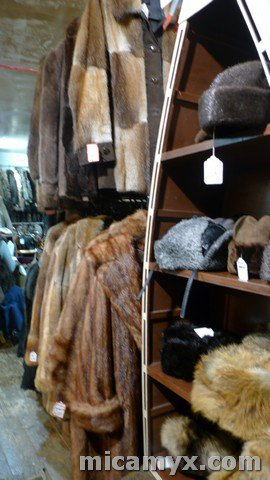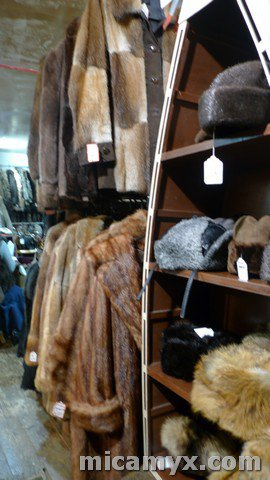 I spotted a number of vintage finds in Stables Market. My mom went to one vintage coat stall and at first, i was amazed because there is a huge variety of coats – there are real and fake fur coats being sold. There are even labels on when the coats were made (The oldest i've seen was made in the 1900's!). I seriously got scared when i touched this one fur coat that was made in the 1950's. It felt like i am really touching a real wild bear. Tito Willie all of a sudden scared me then i screamed a bit LOL.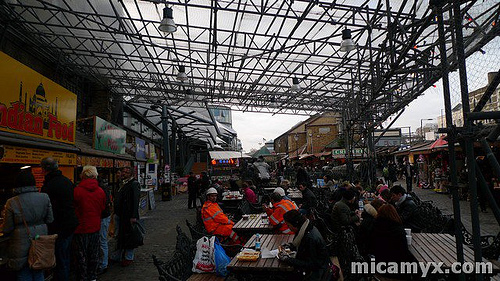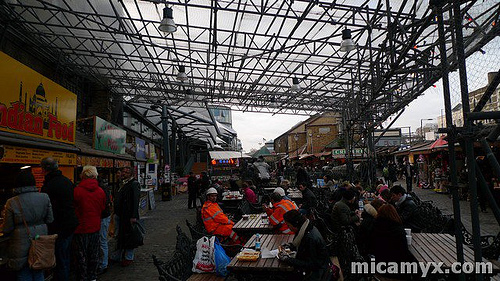 There is also an open food court in Camden Market. There is also a good variety of selection for food like Brazilian, Chinese, Indian and English. That time, all i had in mind is hot coffee.
It was the third week of December and my body is not yet used to the very very very cold winter feel of Europe.
Here are some of the pictures I managed to take: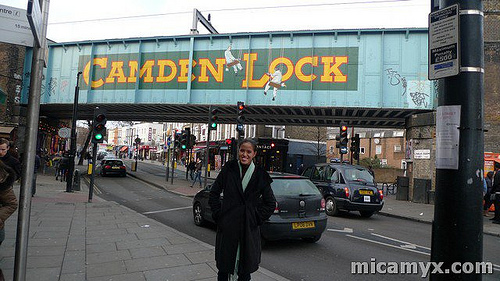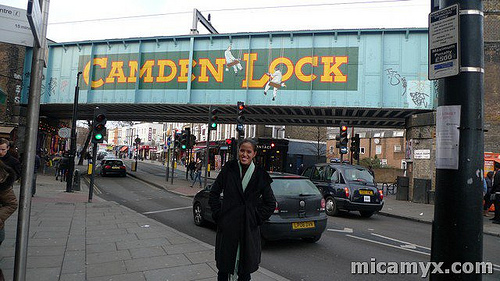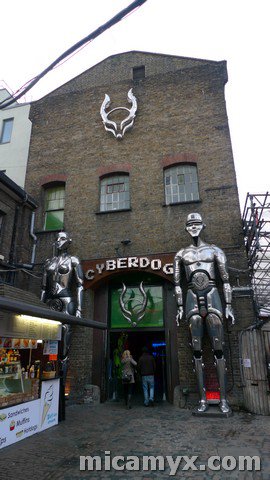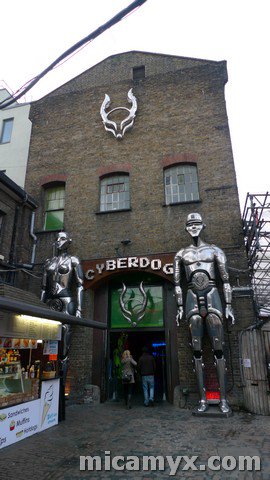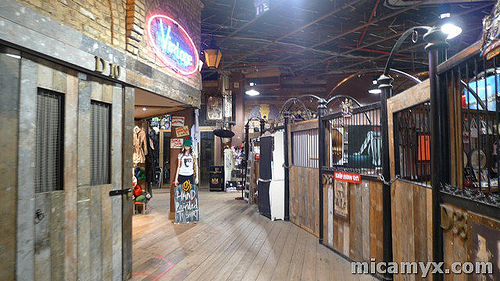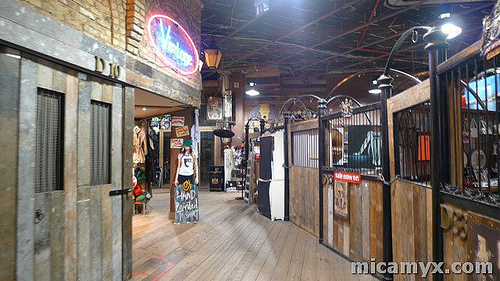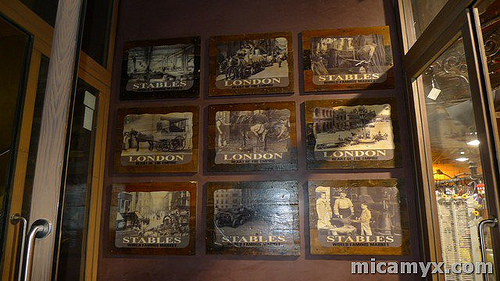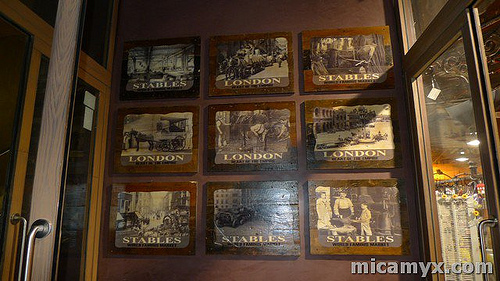 I am not a shopaholic. I enjoyed my stay in the Camden Market though due to its interesting structure and in a way, it is also one of London's historical site. If you are into vintage, gothic, history, arts and all that, you will surely appreciate this place. Despite the cold weather, a lot of tourists are patiently scouting for cheap flights to London. Shopping in winter time can be a memorable experience for an Asian lady from a tropical country like me 😛
We didn't have enough time to explore the other parts of Camden Market because we only stayed there for two hours. Also, i couldn't really stand the cold weather that time. Coffee break, please! 😛