Do you want to be a bit more inspired for the year 2011? What about changing your desktop calendar with photos of some gorgeous girls that are simple yet sexy in their own way and even safe for work?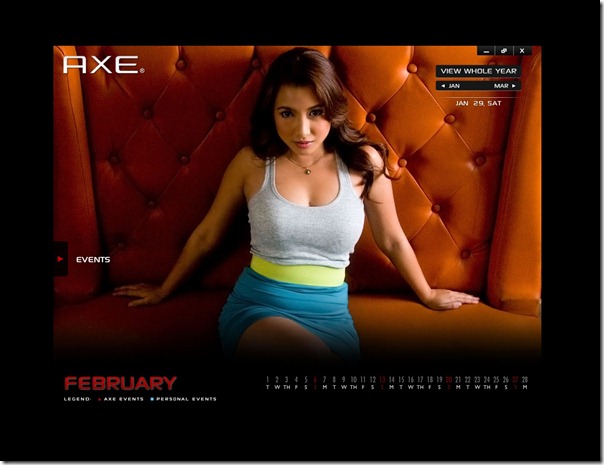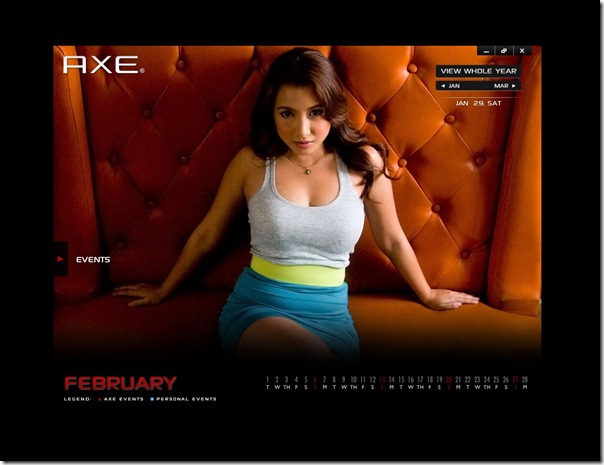 Axe Philippines just released their Axe Digital Calendar for 2011 (delayed one? hehehe). I downloaded the Axe Digital Calendar 2011 mainly because my dear friend Hannah Villasis of FlairCandy.com is featured for the month of February and October. Beat that!
I am glad that her photo sets are well-done. I like the February set because it shows her simple yet sexy side. Hannah is dubbed as the 'Social Media Princess' of the Philippine blogosphere since companies such as Vaseline, Pantene, Buyanihan and other companies are getting her services as their product endorser. She is also the host of GNN's Tektok with DJ Vince Golangco.
Here are the rest of the pictures of Hannah Villasis from the 2011 Axe Desktop Calendar (February):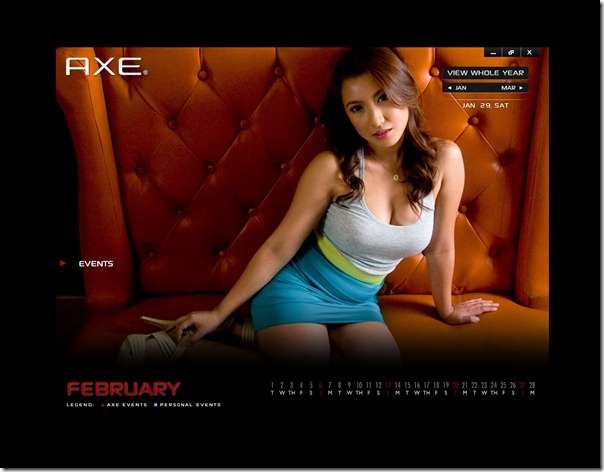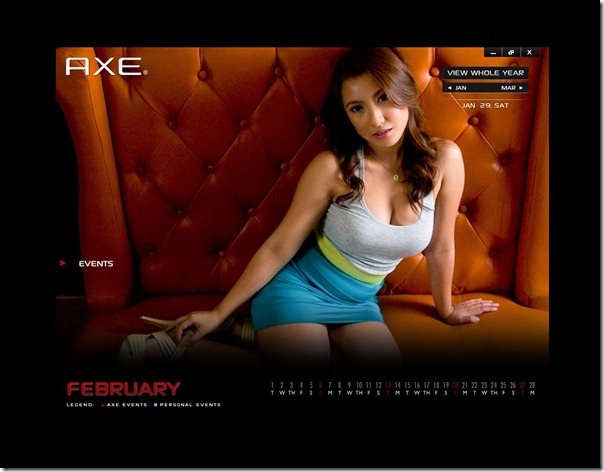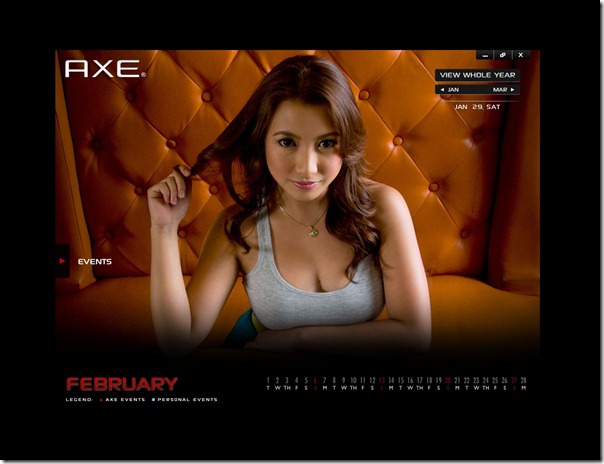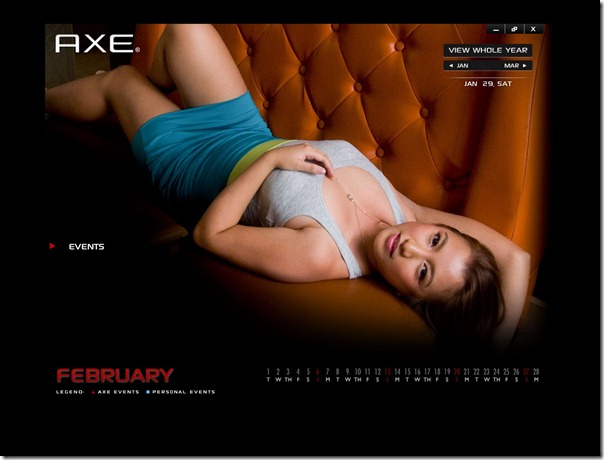 If you want to see the rest of the girls featured in the 2011 Axe Digital Calendar, just follow the instructions here.
The other Axe Girls include Betina Beatrix Acosta, Jahziel Manabat, Karen Bordador, Arra Castro and Carolyn.