Last October, i joined the Haagen Dazs Melting Me Slowly Contest hosted by Nuffnang Philippines. Since the grand prize is really tempting (Trip to Coron, Palawan for two all-expenses paid), i really did exert extra effort by creating my very own imaginary Haagen Dazs Island (that part was shot in Boracay with blogger friends :P) and i simply cited that unfortunate taxi experience as a driving force in writing a creative entry. Luckily, i won 😛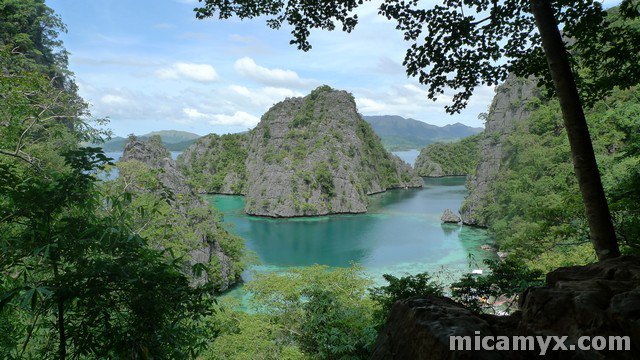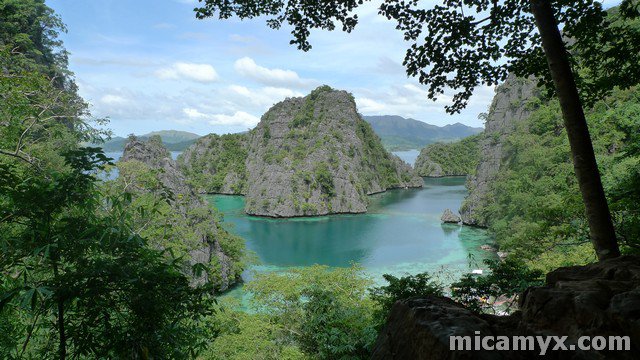 When the list of contest winners were posted, I invited Ada of Adaphobic.com to come with me. Why her? Well, I had no choice LOL (just kidding haha). We didn't really have the chance to travel much months prior to that (and ended up spending more days in Iloilo and Guimaras together LOL). Also, this is also a perfect getaway before i finally go to England for the family trip.
I remember being tired a day before the big trip. Just arrived from a very long bus trip from Pangasinan to Manila when Nuffnang's Carlos, Judd and Patty, together with a representative from Haagen Dazs handed me the plane tickets and hotel accommodations in person. They even brought two Haagen Dazs Strawberry Flavored Ice Cream (my favorite!). How sweet! 😀
FRIDAY MORNING: I was almost late for our flight. It was a Friday and the traffic is unbearable. We took the AirPhilExpress flight to Coron, Busuanga but then the flight was delayed for three hours. Ada and I ended up chatting with friends online who were more excited for us 😛
Now let's skip the flight part 😛 Ada and I were amazed when we were about to land in the Busuanga Airport. The mountain ranges and the sea really looked appealing from above.We haven't even stepped out of the plane yet our eyes saw a lot already.
When we arrived in the airport, the driver was already waiting for us. The travel time from the airport to the city proper is approximately 45 minutes. We saw some cows along the way and Ada requested if we can stop for a photo-op.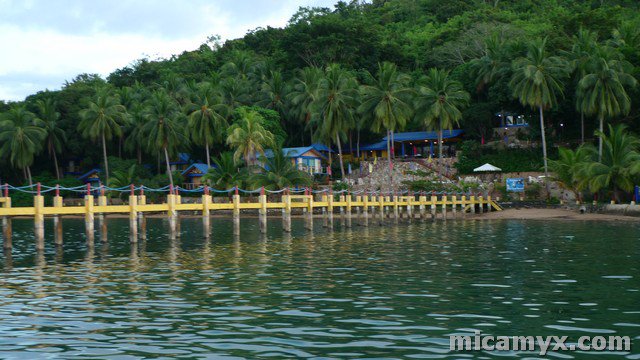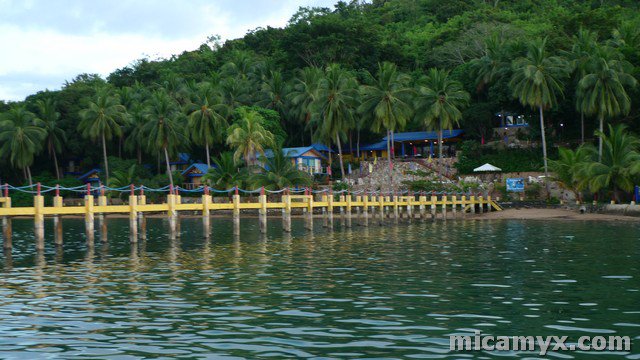 We finally reached the port where Dive Link's boatman was waiting for us. The travel time from the city to Uson Island is 10 minutes. The color of the resort from afar reminded me of Pinoy Big Brother House. Is Kuya waiting for us in one of the rooms? Hehe 😛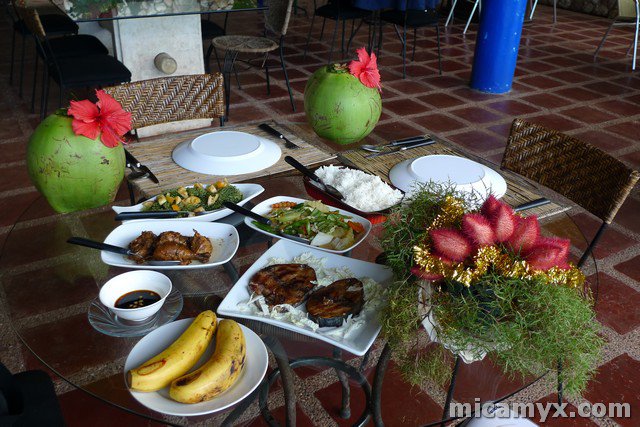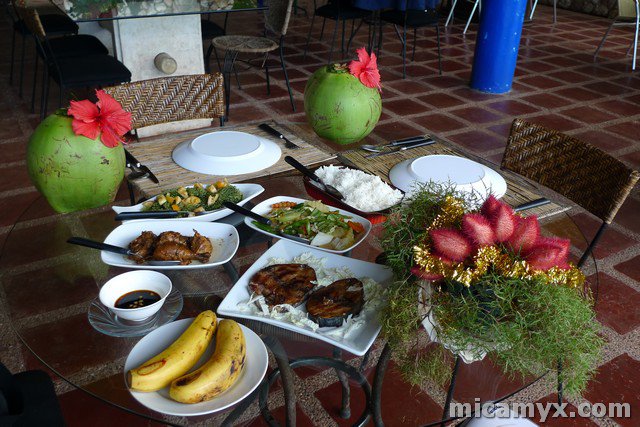 The staff and crew of Dive Link Coron Adventure Island Resort were kind and accommodating. We arrived at almost 3pm and we're glad that our welcome drinks (Buko Juice with Gumamela Flower as design on it) and the sumptuous lunch was ready!
Since i was sleepless a night before the trip, i decided to just sleep in the room for a few hours. Ada enjoyed the resort's wifi connection and started uploading pictures. Our tiring trip pushed us to just stay in the island and relax as a preparation for the activities the next day.
Although it is not really obvious because of our current body shape, Ada and I do really love eating. We are certified Patay Gutom kids! 😛 I am glad that Haagen Dazs and Nuffnang booked at Dive Link Adventure Island Resort for our accommodation. If i remember it right, only three rooms were occupied that night. It felt that we owned the island and we're totally out of the busy city of Metro Manila.
Instead of spending more time chatting online or posting quick update on our blogs, we decided to just chill and relax at our room. We slept quite early as a preparation to our Coron Island Hopping Tour. Want to see two girls wearing nerdy glasses while on an island hopping trip? That is up next! 😛
Special thanks to Haagen Dazs Philippines and Nuffnang Philippines for making this trip possible! 😀