Weeks before our trip to Kota Kinabalu, I tried to lurk in different Philippine-based travel forums for possible cheap but clean accommodations. Almost every Filipino budget traveler expressed their praises for Lavender Lodge. Even bloggers like Nina and Dani suggested the place. I checked their website and hmmm… not bad!
I emailed Daniel, the owner of Lavender Lodge if we can book for three straight nights. The place was actually full on our second day, that's why we were transferred to Hotel Victoria.
When we arrived in Kota Kinabalu International Airport, Daniel was already outside waiting for us. Winston, Erik and I, together with another traveler from Jordan went straight to Lavender Lodge. Just in time for dinner.
Ate Lina, one of the receptionists of Lavender Lodge is a Filipina originally from Zamboanga. She accompanied me to my room at the first floor (single bed room) while Winston and Erik were booked at the room at the third floor.
We went to the nearby Seafood place for dinner (adjacent to Lavender Lodge) and we were really, really full! After walking around for almost an hour, we decided to go back to Lavender Lodge and inquired about the tours. Lina helped us by recommending which tours should we take. The system of their tours is quite different from ours here in the Philippines especially in the island hopping part.
Lavender Lodge offers free wifi. I didn't bring my laptop with me because their website indicated that there's an internet station where the guests can freely use them if they want to. I ended up blogging, plurking, tweeting before I went to bed 😛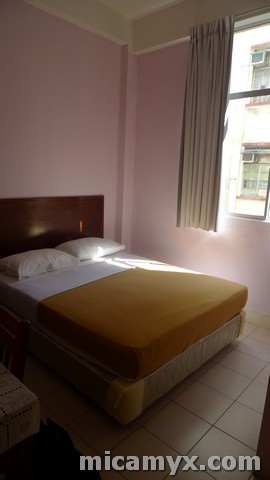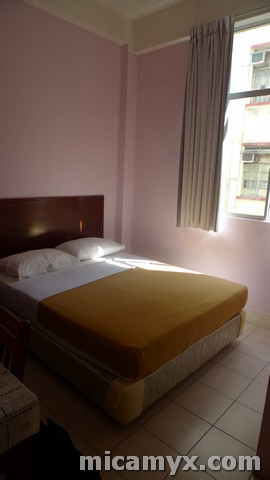 During our first night there, I was assigned to a room that has no window. I have my own washroom, but I have no window. On our third day, I was transfered to the single bed room at the second floor and weee, i have a big window! 😛
Most of their rooms have no comfort rooms. You need to use the common bathroom outside. It's no biggie since the place is clean (thumbs up!) and usually, backpackers from different parts of the world stay there.
Our breakfast is also great. Toasted bread with butter and strawberry jam accompanied by a very special coffee. I am not a bread person, but our breakfast in Lavender Lodge is an exemption. Erik even ended up getting more!
The nice thing about Lavender Lodge is that the guests get the chance to know each other during breakfast time or at the billiards/sala place located at the second floor. I wonder if a love story started there 😛
We also met Ate Nora, who is in-charge of the hostel during day time. She's originally from San Marcelino, Zambales (aglaeng! 😀 ) and she sort of reminded me of Miriam Defensor-Santiago hehe 😛 Our stay in Lavender Lodge is full of fun and laughter too because we met three Filipino friends Rose, Don and Dana. (FRIEND!!!!) 😛
If you're looking for a decent place to stay within the city proper with limited budget, I do recommend that you reserve a room in Lavender Lodge. The fact that there are nearby restaurants and a 24 hrs convenient store appealed much to me. The mall is just minutes away from the hostel too!
Contact Details:
Lavender Lodge
No.6, Jalan Laiman Diki, Kg. Air,
Kota Kinabalu, Sabah.
(6088) 217 119
http://www.lavenderlogde.com.my
lavend07@streamyx.com