I have one confession: I am not a big fan of Tuna. In fact, I don't really enjoy eating it especially when I was younger. My mom pointed out the fact that once upon a time, I tasted this dish with Tuna as the main ingredient and it was lousy.
Everything changed when Avel and Orman brought us to Big Ben's Steaks and Grills for lunch during our first day in General Santos City. To make our lunch special, Tita Baby, one of the owners of Big Ben's prepared a Tuna-filled lunch for us. We had our early version of the Tuna Festival! 😛 They didn't only serve only one, but four Tuna dishes! Check out the photos below: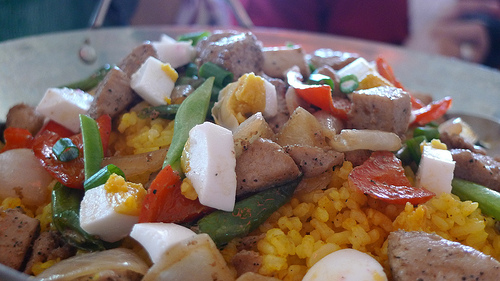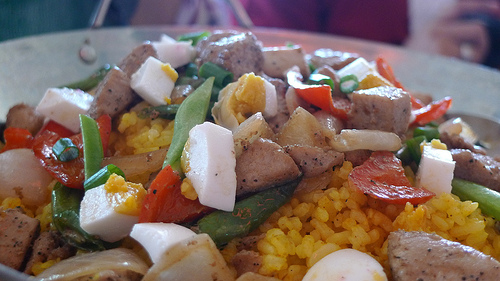 Mouth watering dishes, right? We were all overwhelmed when we saw the served dishes. I remember us having different favorites! Mine is the Tuna Salpicao, because it is a perfect substitute for pork or beef. I didn't even realize that I was eating Tuna the whole time 😛
The Tuna Curry dish features the Tuna Burger Patty. The Tuna Paella is also rich with veggies and red egg that's why I liked it too. The Mediterranean Tuna impressed me since it's too soft, delicious and it gives you that 'sossy' feeling. I can't explain it in detail, but you will surely feel that you are in a very posh restaurant 😛
And we thought the surprise treat ends there, but no! Tita Baby insisted that we try the Giant Halo-Halo for dessert, and GIANT did they serve!
This Giant Halo-Halo can serve up to six people. The leche flan is so tasty and it melts in my mouth 😛 Check the video i took for project52weeks.com. The waiter did mix the giant halo-halo for us hehe
Now that's a good 'appetizer' for our SEX Tour! Our mini Tuna Festival treat is just too good to be true! 😀 We will surely go back soon. More Tuna dishes, please!
CONTACT DETAILS:
BIG BEN'S STEAKS AND GRILLS
Owners: Baby Munda and Ben Tupas
Al Fresco Strip
Robinson's Place, General Santos City