Biocare Skin Slimming and Spa opened its Greenhills branch sometime in August 2010. It is located at the Ground Floor of Platinum 1000 Condominium at Annapolis Street (in front of Choi Garden). This is a good news to those who are residing within the area. The location is where a now popular spa place was originally located.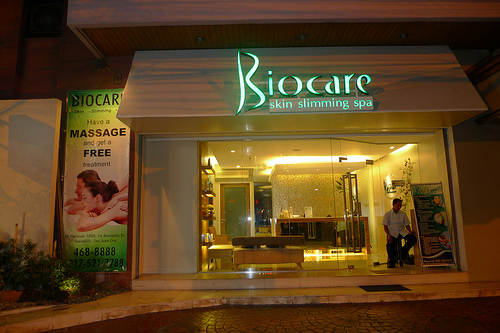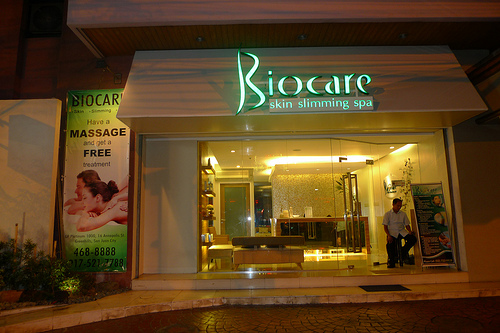 I am not really familiar with Biocare although I've seen some of their flyers within the Metro. Out of curiosity, I inquired during their opening week since they had a 50% off promo. I tried their Facial (for oily skin) with Diamond Peel. I spent Php1,000 for all the services I availed and so far, I am impressed with their service. The staff were nice and accommodating too.
I passed by the place the other night and found out that the Biocare Greenhills branch offers a number of packages with discounts for the month of September. You can refer to the photo below:
To those who are interested to inquire at Biocare Skin Slimming and Spa Greenhills, just call them at 468-8888 or 0917-521-7788.