September is most likely the busiest and most exciting month for General Santos due to the yearly Tuna Festival Celebration. As early as May, me and my friends booked a ticket for the first week of September since the celebration was originally scheduled that week. Due to some uncontrollable circumstances, the festival was moved to September 19.
Before heading to General Santos, our friends Avel and Orman suggested that we book a room at Dolores Hotel. When they told us that the rate of our room (good for two) is Php599, we were a bit in doubt if the place is safe and clean.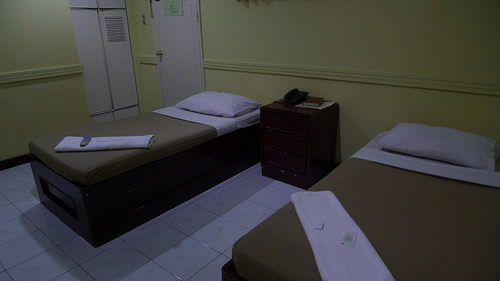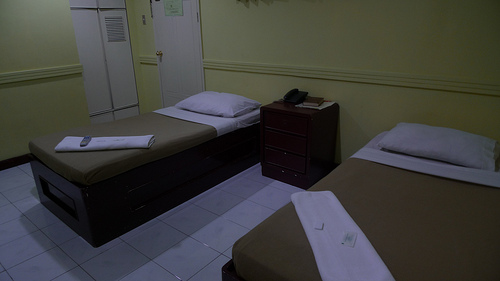 When we arrived at the Dolores Hotel and saw our room. I was impressed. The room is clean and the bed sheets really smells so good! The complimentary toiletries were there too and we have our own TV in the room. It's almost complete and we really got more than what we expected. The pillows are nice and fluffy (LOL). It is the main reason why everytime we enter our room, we end up sleeping 😛
If you are a techy person and you can't live without wifi, then Dolores Hotel is the best place for you. I tried it during our stay, and the connection is pretty fast.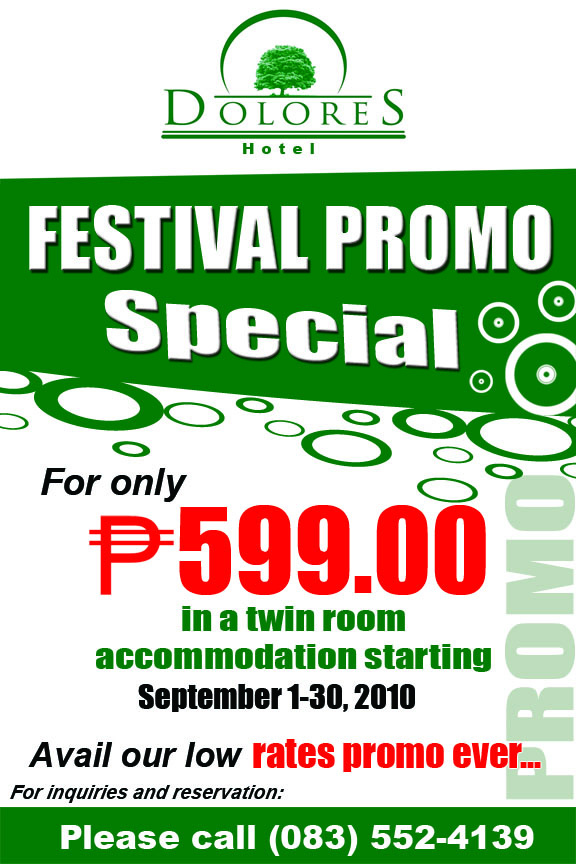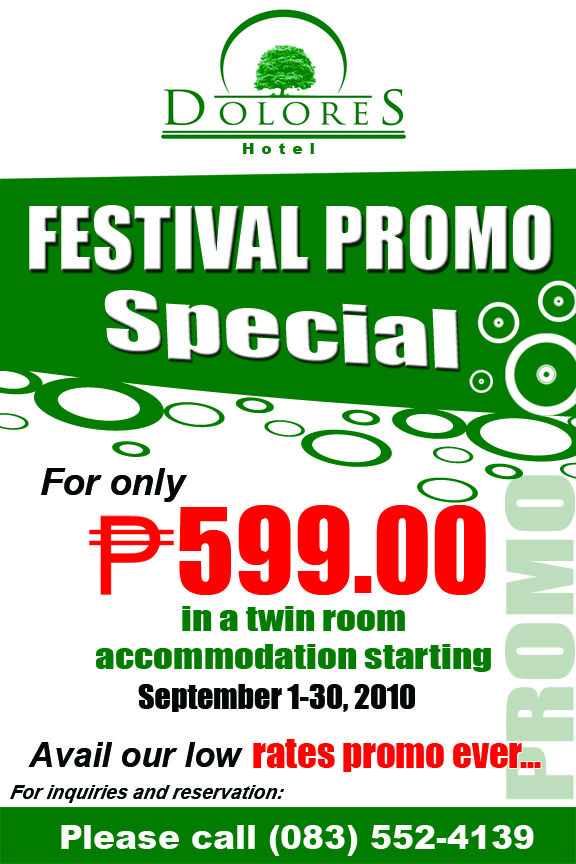 I found out that the Php599 is their special rate for the Tuna Festival. It's kinda weird because usually, hotel rates increase everytime there is a scheduled festival. Dolores Hotel did the other way around and surely,this great deal appealed to most tourist. The promo duration is for the month of September. This is a month-long celebration!