Did you know that the longest and fastest zipline in Asia is found in the Philippines?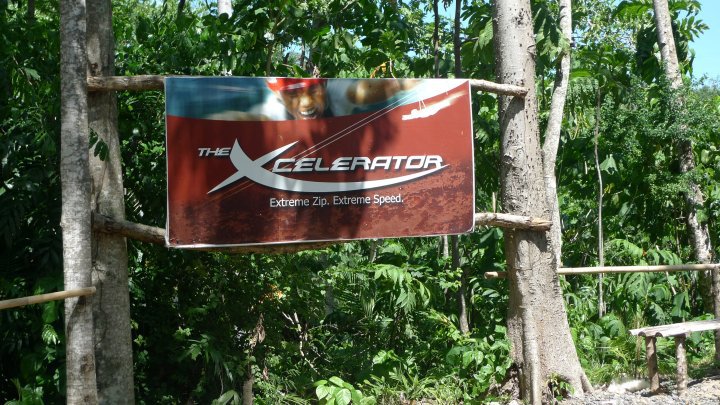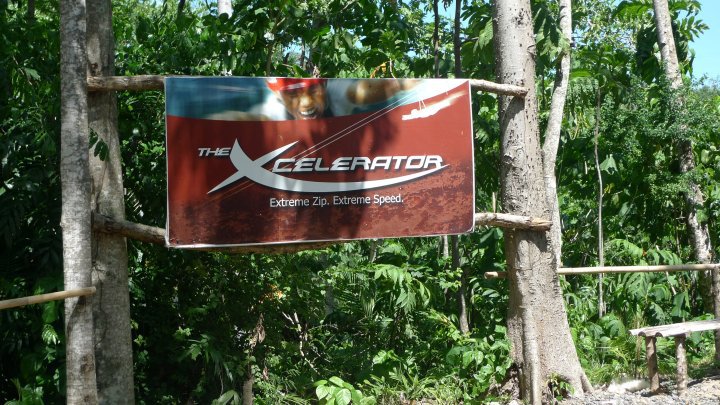 The Xcelerator Zipline of Outland Adventure owns the title and it is located in Davao City. We were able to go there last April as a part of our Davao Food Appreciation Tour 2010, though we didn't really eat while ziplining LOL 😛
I got interested in trying the Xcelerator Zipline when I saw the wedding proposal video of Kuya Jay to Ate Aileen last March 2009 (they're married now!). Former DFAT participants also claimed that ziplining is worth the try, so why not?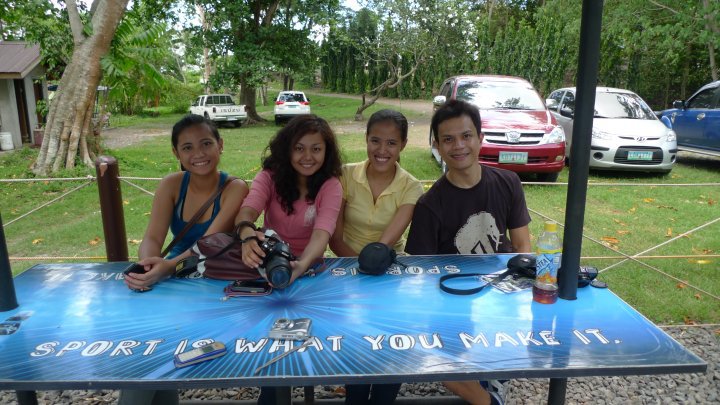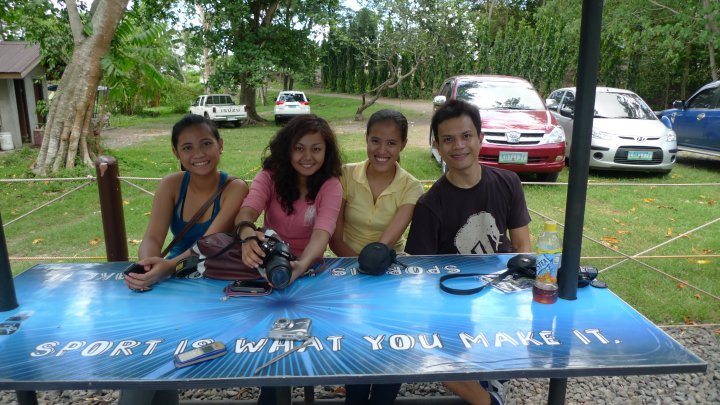 Early morning, the whole troupe went to Diversion Road (across GAP Farm). The location is just 10 minutes away from Davao City proper. We were asked to sign a waiver and pay our entrance fee. The staff of Outland Adventures gave us a little orientation about the do's and don'ts of ziplining and gave us a little background on what we'll be doing. Wore our helmets and harness too!
We were asked to walk a bit and we crossed a river with a use of a wooden raft. It can carry around 10 people at a time.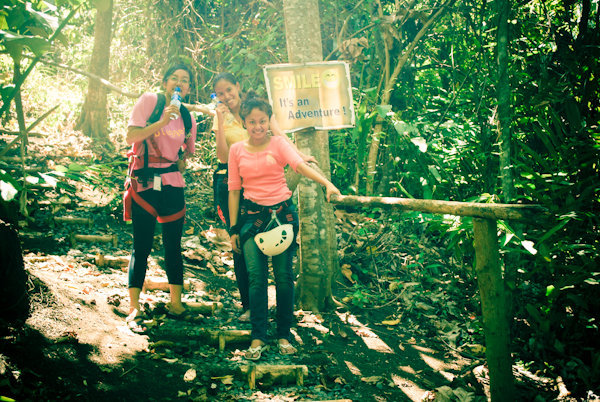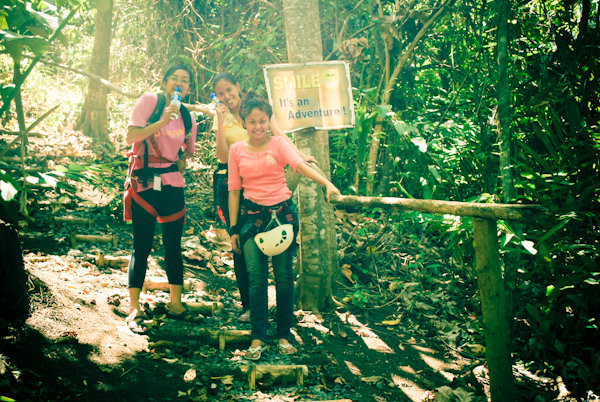 It is my first time to cross a river that way! The next task is to go up the hill and since I don't exercise, I had a hard time going up. I am not complaining though because it gave me the opportunity to sweat a bit 😛
After 15-20 minutes of climbing up, we finally reached the top of the hill. The first batch of zipliners were there already and if i'm not mistaken, I am the 7th one. The DFAT participants tried three positions: Superman, Inverted and Sitting. Since its my first time to zipline ever, i tried the easiest one which is sitting. No regrets since I was able to enjoy the wonderful view in a much more comfortable manner.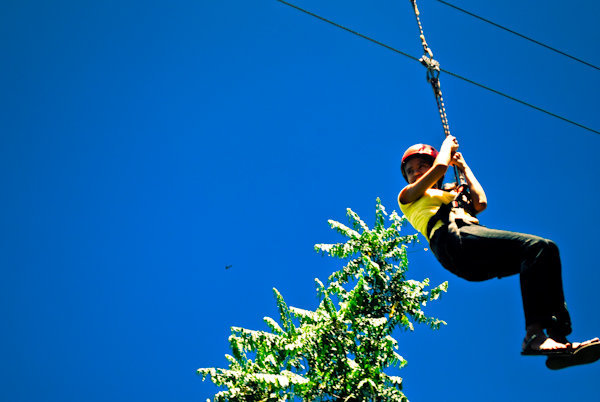 As expected, each one of us (especially the first timers) have funny stories to tell especially before we were 'released'. It was a pleasant experience and i might go back this October. I want to try the inverted one. Dare me? 😛
**Special thanks to Avatar Media and Outland Adventures for the Zipline experience!
Thanks to Ada for some of the pictures and Donna for the video 😀
For more information regarding this thrilling activity, kindly refer here http://www.outlandadventure.org/