One of my goals as a travel blogger is to explore every resort in Mactan, Cebu. Weeks ago, Ka Bino mentioned about Be Resorts in Mactan, Cebu and he even asked me if I want to check the newly-opened resort since i'm going to Cebu for a short vacation. I immediately confirmed just last Saturday, Bryan Karl and I went to Be Resorts located in Mactan, Cebu.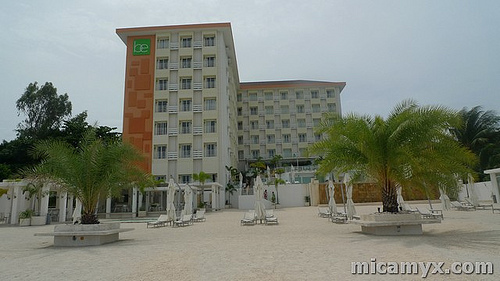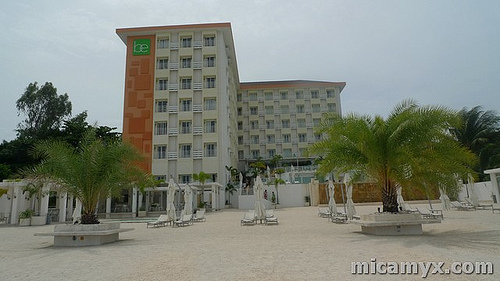 I'll be honest here. The main reason why I really want to check the place out is because of the fact that it used to be Microtel Cebu. Also, a friend of mine also admired the simplicity and elegance of the newly-revamped resort.
We arrived at Be Resorts just in time for lunch. Ms. Andrea Lugue (Be Resorts Marketing and Communications Manager) welcomed us with a very good Asian-inspired lunch:
We had a very good lunch not only because the food served were great, but chatting with Andrea about random stuff related to Be Resorts is just entertaining. This talented girl is younger than me too! 😛
I noticed that Be Resorts was fully-booked that day and the lobby is filled with Korean tourists. It's the peak season for Korean guests since its summer in their country this month. I love the lobby of Be Resorts due to its simplicity, as you can view here, and you can see the beach right away. Also, the fact that they're showcasing some of Cebu furniture designers made me really smile.
Now let's go the rooms. The only room we were able to see is the Be Chic room. I really love the colors and the total package of the room. Surely, most kids and girls will pick this room. The view of the beach from the room is also romantic.
We were also able to check the Be Active area, where kids and teens would most likely hangout. You can borrow and play board games, play electronic games, billiard among others. There's also a little kiddie corner there where they can play safely. We played scrabble and even took a short video there (to be uploaded soon 😀 ) Outside the Be Active room is a giant jacuzzi and swimming pool.
I really enjoyed my short stay, but i am really curious on how the entire place looks like at night. Some of their furnitures have lights at night. They also offer a variety of activities in partnership with a travel agency such as island hopping tours, diving, snorkeling among others.
If you are in Cebu or you're planning to go there on September 10-12, maybe you can join the Be The Spark project of Be Resorts.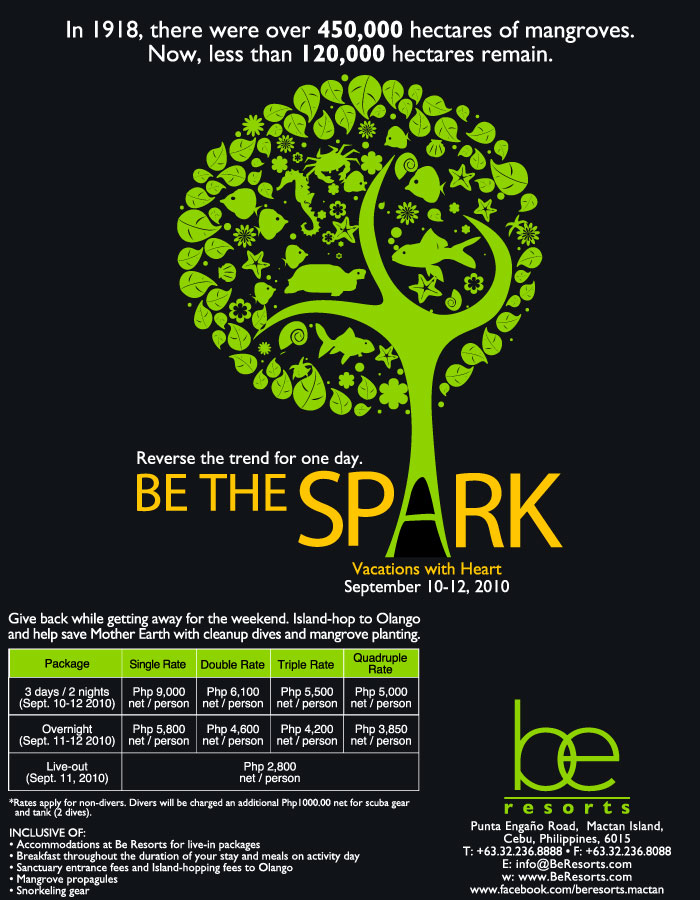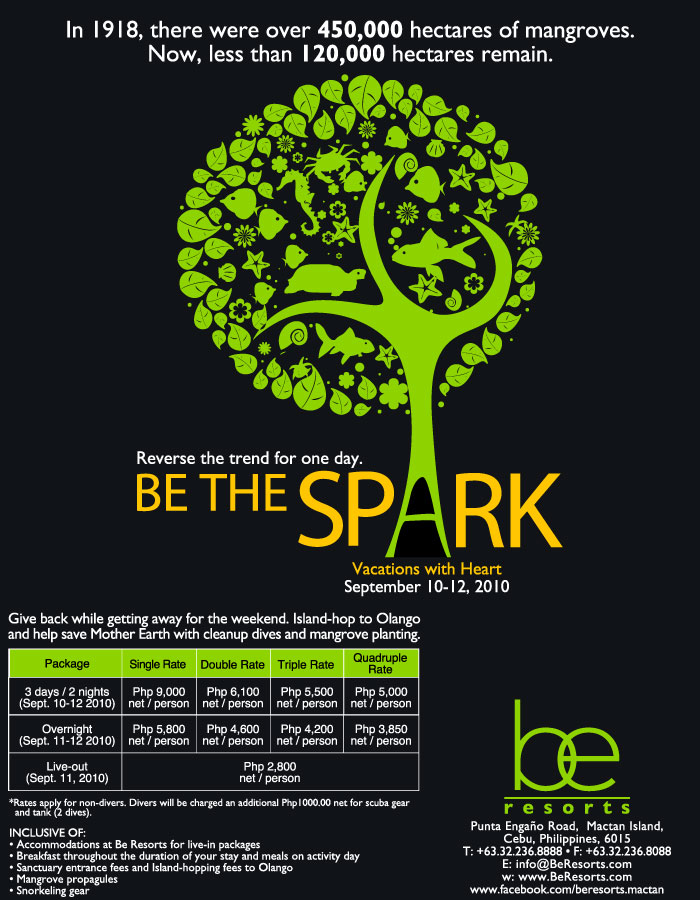 You will not only enjoy the accommodation and the usual beach activities. You get the chance to help Mother Nature through clean up dives and mangrove planting. You get the chance to also meet new friends while you island hop to Olango Island! Refer to the poster below for more information or check the Be Resorts Mactan fanpage.
CONTACT INFORMATION:
Be Resorts
Punta Engano, Mactan
http://www.beresorts.com

You can also check Agoda for hassle-free booking!