While the whole nation was excited for PNoy's inauguration as the 15th President of the Philippines, I went to Baguio City, the Summer Capital of the Philippines and enjoy a well-deserved break from the polluted city of Metro Manila. It is the perfect venue for me to use the 50% discount card i won from Nina's contest 🙂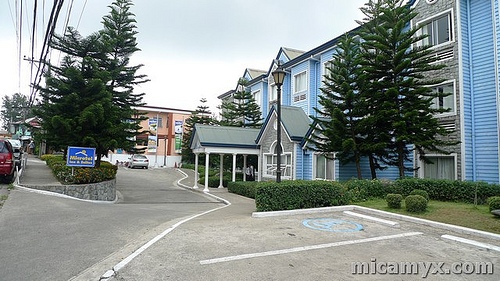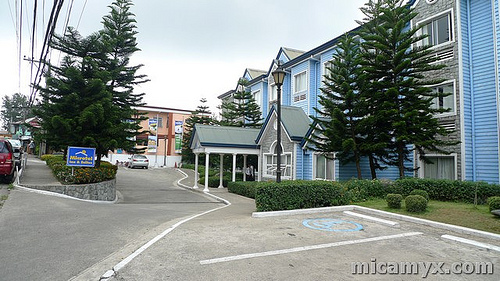 I went to Baguio via Victory Liner's De Luxe bus. According to some of my friends, the said bus type is the best since it has bigger seats, no stopovers, free snacks and there's a comfort room inside. They also have their own version of a stewardess instead of having a conductor. The travel time is also shorter. The bus left Victory Liner Cubao at 12:15am sharp and we arrived at Victory Liner Baguio at 4:30AM. Fast, huh?
I smiled when I found out that Microtel Baguio is just located near Victory Liner's station. Actually, there is a connecting walkway from the terminal to the hotel lobby. It is an ideal location to the visitors who doesn't really want to worry much on choosing the right hotel. The right hotel is already there 😛
I was impressed when I saw my room. I took the suite room good for two since it is the only room available. Instead of feeling sorry for myself, I ended up sleeping right away. The bed is just too tempting to sleep at and the pillows are too huggable. The comforter is soft up to the extent of me wrapping my whole body with it and i eventually slept 😛
And i woke up at around 2:30PM. Gherlyn, my high school friend whom I haven't seen for five years told me that she'll be meeting up with her friends in SM Baguio for coffee before going to work. Fortunately, SM Baguio is just five minutes away from Microtel.
After spending the whole afternoon and early evening in the mall at gallivanting around the area (upper and lower session etc), I ended up going back to my hotel room. I was there lying down, relaxing like a real senyorita while watching my favorite soap operas and my favorite Juicy show LOL.
I went to Zola, a 24 hours restaurant near the hotel for Free Wifi and for some pasta. I waited to a friend and left the place at around 3:30AM. For some weird reason, I decided to record a dancing video inside my room at 4:43AM. My room is spacious, huh? 😀
All I needed was two hours of sleep. I went straight to the hotel lobby for my complimentary breakfast. I ate a lot and i noticed that most of the guests were older than I am. I went back to the buffet table thrice. Sarap kasi ng food, eh! 😛
After filling my empty tummy with delicious food, I tried to sleep again but i ended up writing a short story. The view from my window is just too inspiring. I packed my things at 11AM and left my things at the lobby for the checkout.
So far, so good, I really enjoyed my overnight stay at Microtel Baguio. The place is just too perfect for those who'd like to walk around or relax. The hotel strategically located near a mall, a park, convenience store, coffee shop among others. The staff and crew were also nice and accommodating. How I wish though that the wifi access is free 😛
For more information, Kindly visit http://www.microtel-baguio.com