The Bell House & Bell Amphitheater is the best place to go to especially if you want to know more about the history of the popular Camp John Hay. It was named after the person who is responsible for the majority of Camp John Hay's structure Major General James Franklin Bell. Lucky enough, The Bell House was preserved and it is a part of the Camp John Hay Historical Core.
I consider lucky because I was the one and only guest when I entered The Bell House. I was able to take a few pictures and explore the whole place.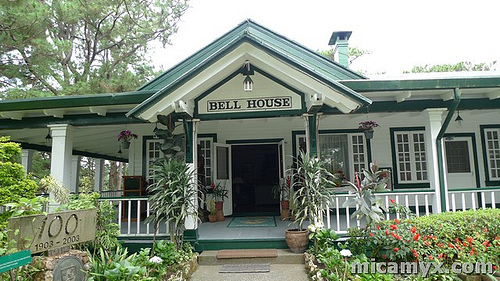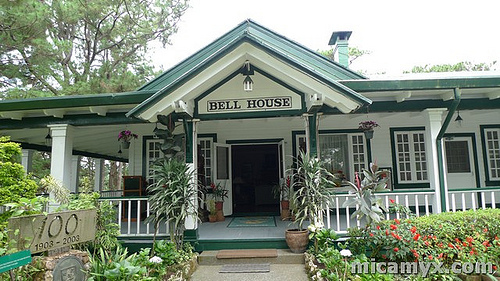 This is my favorite part of The Bell House. It gives you the 'Yehey! Nasa Baguio talaga ako!' feeling. You can smell the pine trees and it gives you the very cozy feel. How I wish I have someone special with me when I went there so i can hug him real tight in that corner wehehe 😛 You can also see the perfect view of The History Trail and the Secret Garden.
The Bell Amphitheater is said to be one of the best choices of Baguio-based couples for their wedding, especially if they have a garden-themed wedding in mind. Who wouldn't want to set their wedding in this very lovely location?
Isn't it an ideal garden-wedding setting? The Bell Amphitheater can accommodate 500 guests and the JHMC accepts prior reservations just in case someone is interested to use it.