One of the establishments that I really find mysterious at the 5th floor of SM Megamall Annex is Beauty and Butter. It is located adjacent to Forever Flawless. The place looks posh and girly. For the first time, I entered the said beauty and pampering place.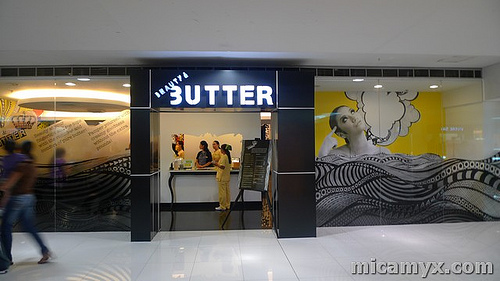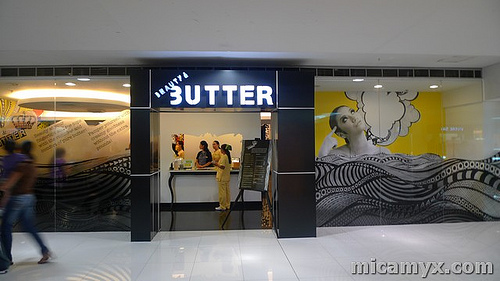 Beauty and Butter specializes in nail arts, foot spas and facials. When I entered the nail art salon, I saw a number of girls wearing their yellow uniform. It turns out that the facialists and manicurists are called 'Buttercups'. Isn't that cute?  😛
The names of their services are also girly and fun to hear. Surely, the teenagers and the young at heart will love it!
I must admit that I am not really a fan of nail arts primarily because I have a feeling that the colored coats will fade away in just days (Hello, Keyboard!). I am impressed though with the designs that Beauty and Butter has to offer. During my visit, I saw number of teens having their nails done with their chosen design. No wonder they have the pre-teen singing sensation group Pop Girls as their endorsers.
It is also a perfect place for bonding time with friends and family. The colorful look and feel will surely make anyone feel relaxed and pampered. They also offer free wifi for customers!
During my visit, I tried their Facial. I also availed some of their products that I can use at home as a part of my ritual at night LOL.
Some of the customers were also blushing because Dr. Hayden Kho Jr. was there. He is a part of the Marketing team and if I'm not mistaken, he's at the SM Megamall branch every Tuesdays and Thursdays much to the delight of the girls 🙂
If you will look closely to the menu, Beauty and Butter's products and services are not really that expensive. Based on the look and feel of the place, i think its target customers are those young girls and the young at heart. I even saw a kid having her nails done while her mom is beside her having a relaxing foot spa. I do recommend that you check this place out and let one of the Buttercups pamper you 🙂