Have you imagined yourself placed in a giant ball that is rolling on the floor for minutes? You can picture a human hamster in your imagination, right?




After the orientation and merienda session of DFAT Day 1, the gang went straight to Davao Zorb Park to roll on the floor – literally.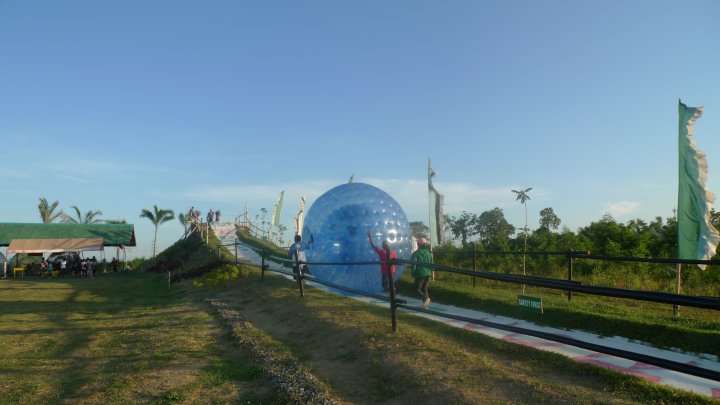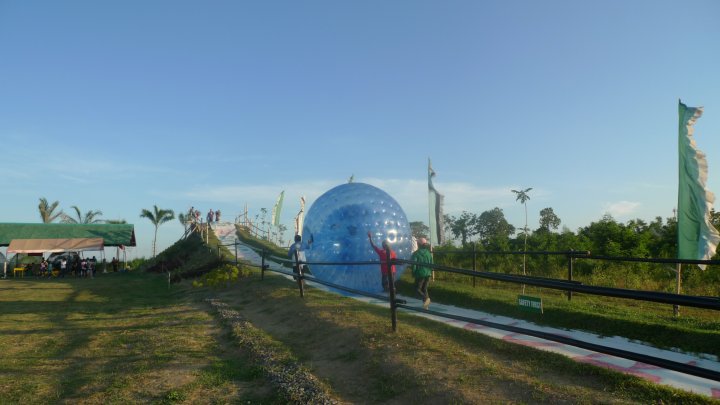 A few months ago, Flippish's Kring Elenzano went to I Davao to try the crazy zorbing activity. I wasn't able to see the video, but I got curious due to the description of my Davao-based friends who tried it. When the members of Avatar asked me if I want to try it out, I declined. Thanks to Cai and Ada's pangungulit, I immediately said yes 😛
With Winston as my Zorbing partner, we were placed in this giant ball. I stayed at the left part of the ball and was a bit nervous yet excited. I felt like I am in a magic show or something. Found below is the full video of our Zorbing activity. Take a look and roll with me 😛
More videos uploaded at Project52Weeks. Yey!
This is a must-try activity when you are in Davao City especially for those who are on-the-go in doing crazy activities such as this one. Try not to close your eyes while rolling to avoid dizziness. Also, scream if you wanna go faster!
This activity is a part of our DFAT Day 1 itinerary. If you want to try this activity, kindly refer to the contact details below:
ZORB PARK
Owner: Mr. Sonny Dizon
Services: Zorb Ride
Price: P200
Location: Riverfront Corporate City, Diversion Road, Maa, Davao City