A few months ago, I was invited together with three bloggers for the first ever HBC Baranggay Invasion tour. I do admit that the main reason why I joined the said tour is its main female endorser Ms. Anne Curtis.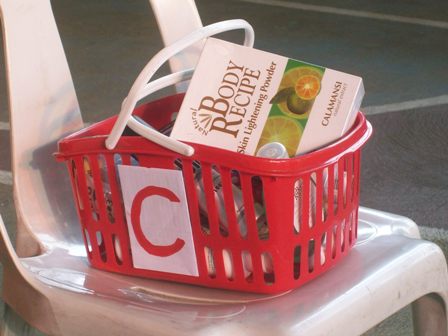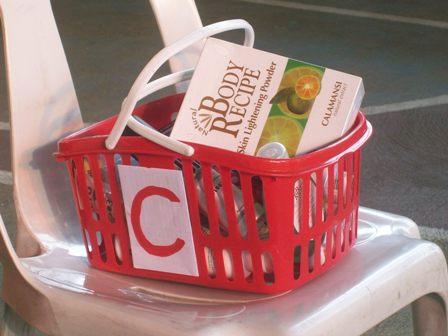 Did you know that HBC managed to transform a simple basketball court into a HBC beauty center? Though I failed to avail some of their services such as hair coloring, facials, diamond peel, makeover among others, I witnessed how our simple kababayans were pampered that hot Saturday night. I checked the prices at their brochure and I am quite surprised that you can actually avail their services in a very minimum amount!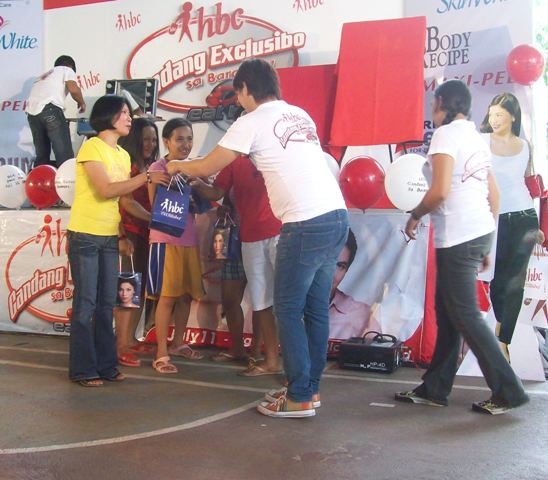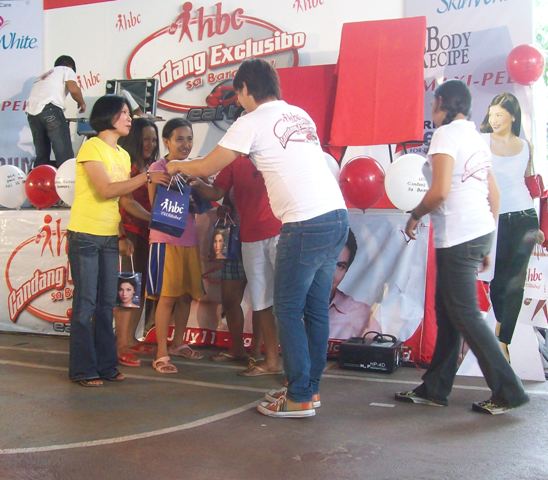 Some of the residents joined the funny yet entertaining HBC game wherein they have to guess on which of the exclusive HBC products they are describing.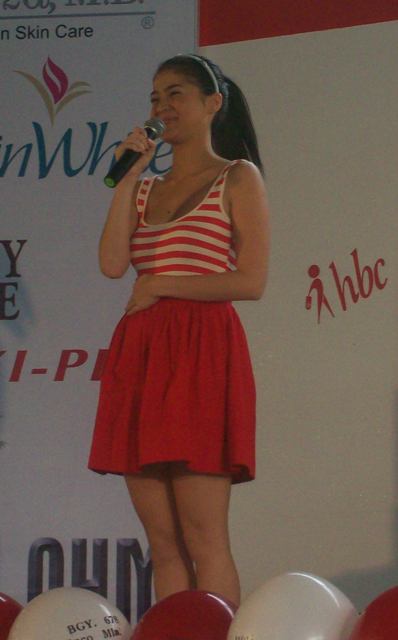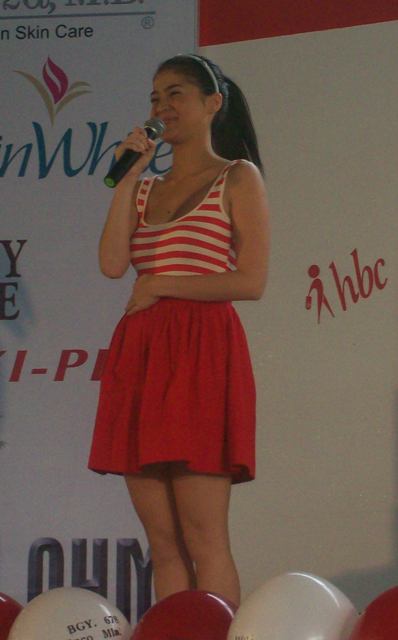 The highlight of the event is the appearance of Ms. Anne Curtis. She gave a short yet sweet testimonial on how she takes good care of her face and how she loves the products of HBC. She even encouraged the ladies in the court that every individual has the right to be beautiful. Thank God for HBC as they have affordable yet quality products and services.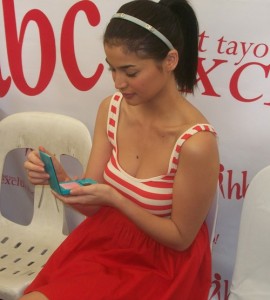 FYI: Anne Curtis loves the Sunset Party blush on from the San San Krisanne Coral Collection!
Just last week, I went to the HBC MRT Ayala branch. I found out that their products are on sale!