In the Philippines and other countries, eating sushi in a Japanese restaurant can be expensive. It is the reason why ordering and munching on my favorite Salmon Sushi/Sashimi is always a moment to savour. This small portion costs a fortune so if you want to spoil this moment, better back off!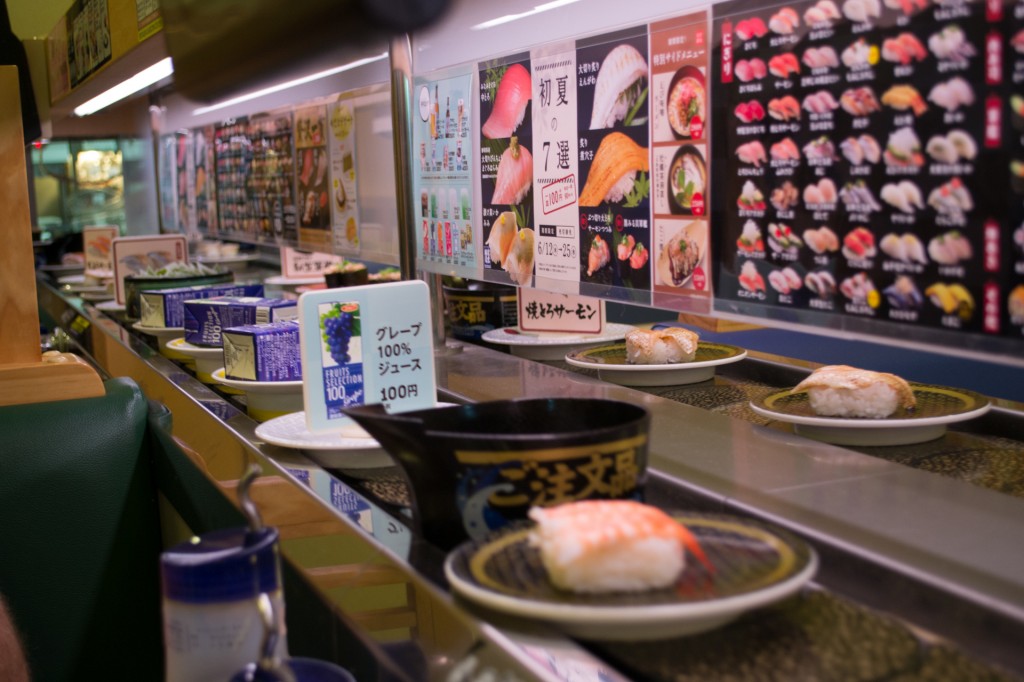 It is the reason why I was a bit worried when Josh and Ada suddenly brought me to a Kaiten-zushi (rotator belt sushi) for lunch in Ebina-Shi. The Ilocana in me is whispering that spending too much money for lunch is not practical, but my foodie persona wants to give it a shot. Like hello, you're in Japan!
The staff greets us in Japanese and we were ushered to a vacant table after giving our name to the front desk. I'm glad that the sushi joint is not when we arrived.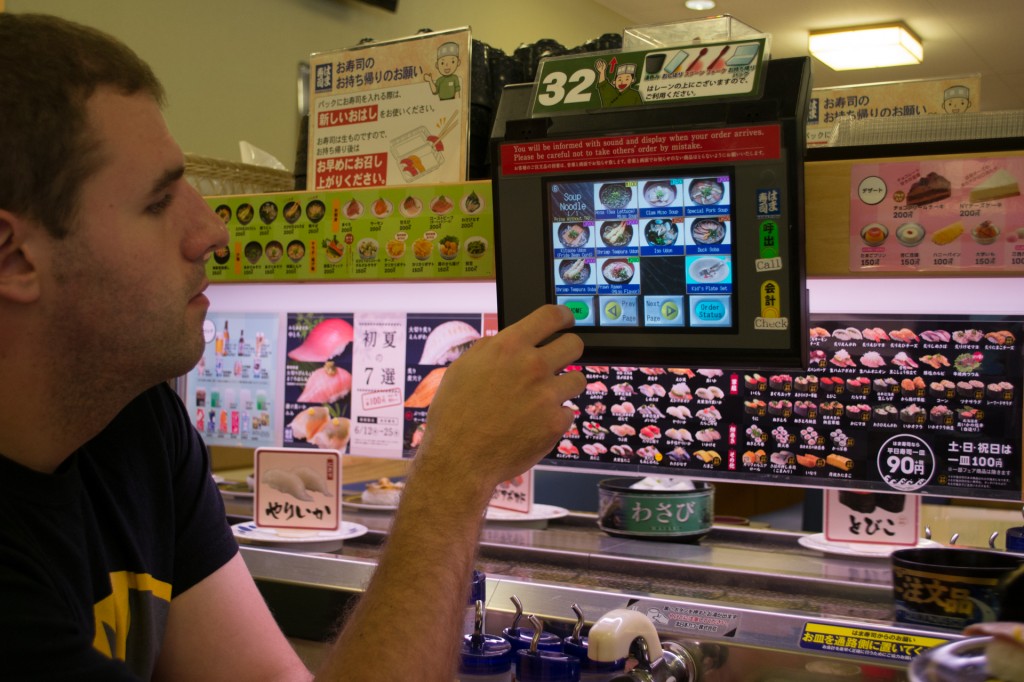 I
blushed when I saw the screen where customers can just pick their orders by pressing the pictures! Am I in a video game or is this real life?
"Mica, just press what you want to order in this screen!" Josh said. The photos help non-Japanese speakers to choose. I shyly asked Ada to pick the Salmon Sashimi, but they rarely use the term unlike in the Philippines. I saw the Salmon Sushi so I chose that one.
Then I chose again.
Then another Sushi.
Then I chose a drink.
Then I'm unstoppable! I want everything on that screen!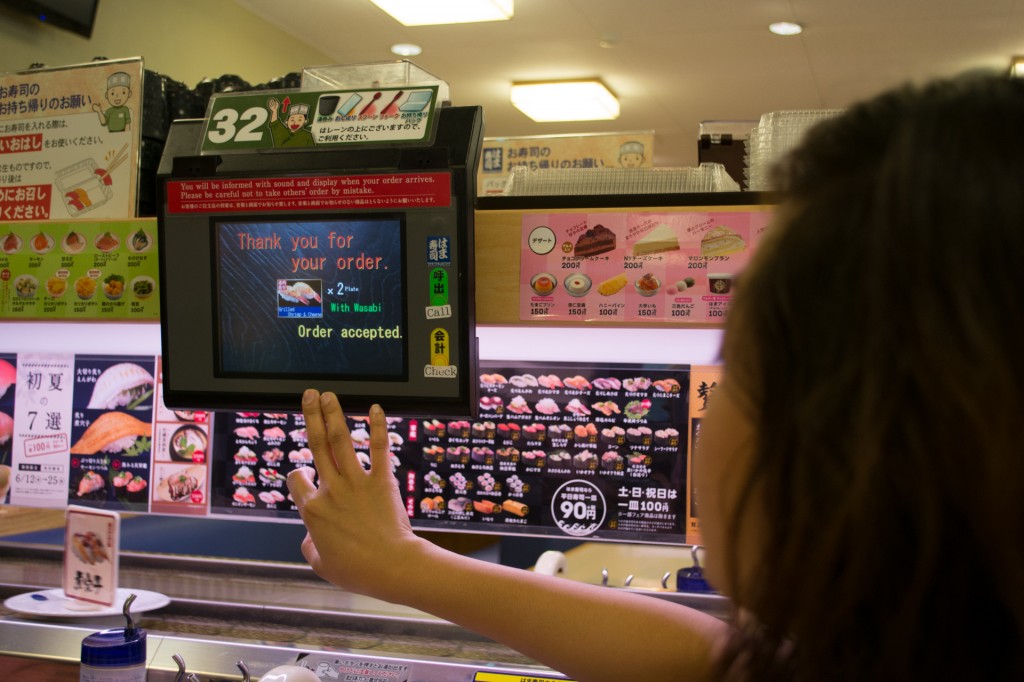 A Japanese lady handed the drinks we ordered since it is not included in the rotation. Being a first-timer, I was overwhelmed with this simple but highly-entertaining sushi place.
The prices of each sushi is detected through the color of the plate. Prices ranges from 90-150 yen per plate. Some plates have 2 sushis!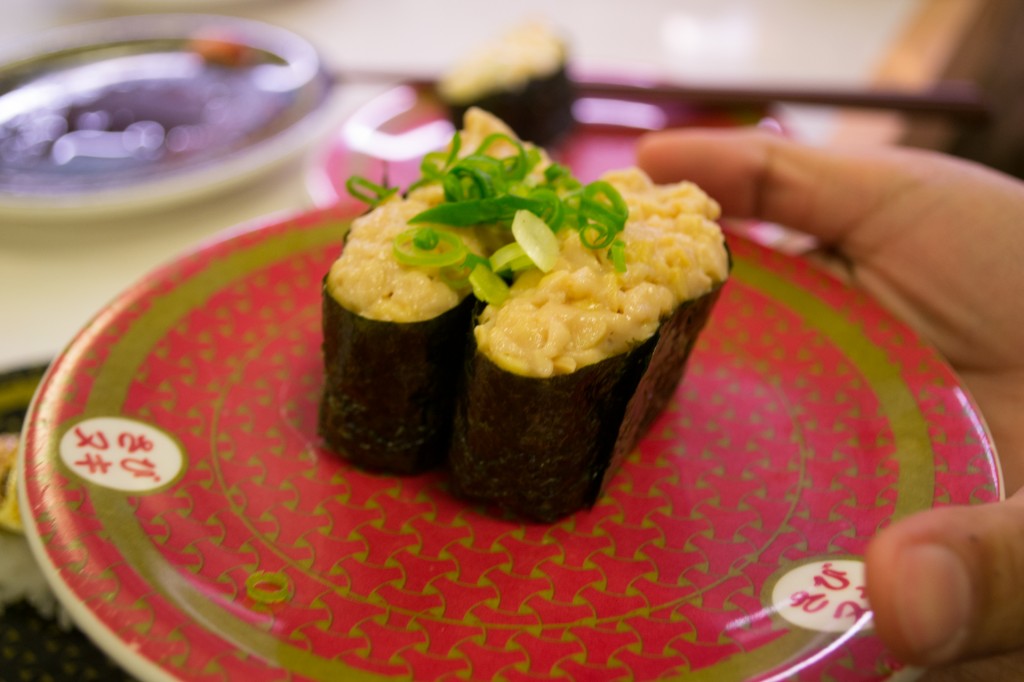 Josh ordered a quirky sushi plate for Ada and I to taste. We didn't back out. #AZN =))
Customers may also order udon, tamen, tempura, large rice meals, desserts and so on for a higher price.
Dining in Japan is such a joy not only with the quality of food, but with the gimmick that comes with it. A must-try when visiting Japan!
Have you been to a Kaiten-zushi in Japan? How was the experience? Itadakimasu! 😀