For the 4th time in 5 years, I flew to Davao City for the Davao Food Appreciation Tour 2014 or simply DFAT. I love to eat and meet new acquaintances that's why joining this food tour is already a yearly habit for me.
From Dagupan City to Manila to Davao, I missed the first part of DFAT including the lunch session at RBG Bar and Grill. I arrived late that night, but managed to focus on eating, chitchatting and taking selfie pics with fellow participants.
What's my reward for myself for uhm, eating well? A comfortable staycation at Park Inn Davao! I stayed there on my last two nights in Davao.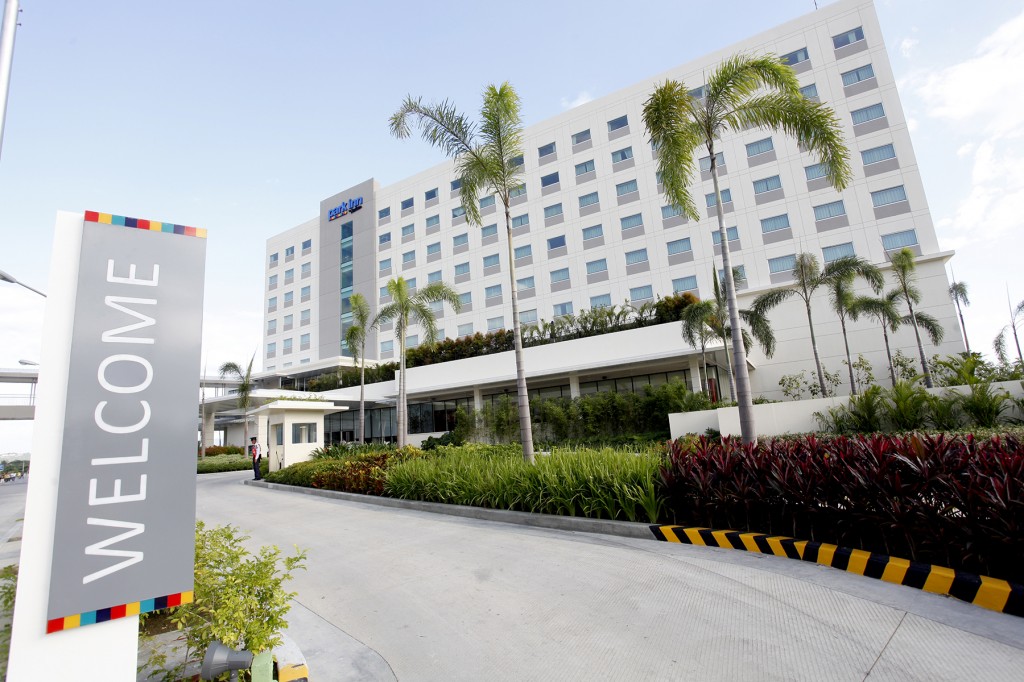 Park Inn by Radisson Davao is just 15 minutes away from Davao International Airport, that's why it is ideal for business travelers who are always on the go or people who are worried that they might miss their flight. It is located just next to SM Lanang Premier Mall and the SMX Convention Center. From there, one can easily go to the city center or drive to the other Davao tourist destinations such as Samal.
The vibrant colors in the lobby area were eye-catching. Knowing this is a hotel that caters mostly business travelers, it is a refreshing welcome compared to the usual formal interiors.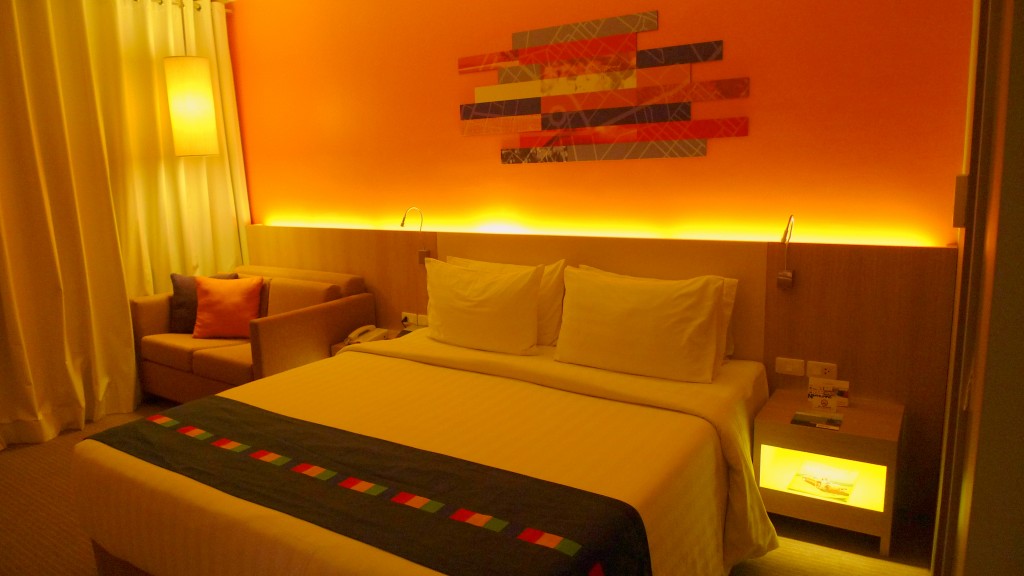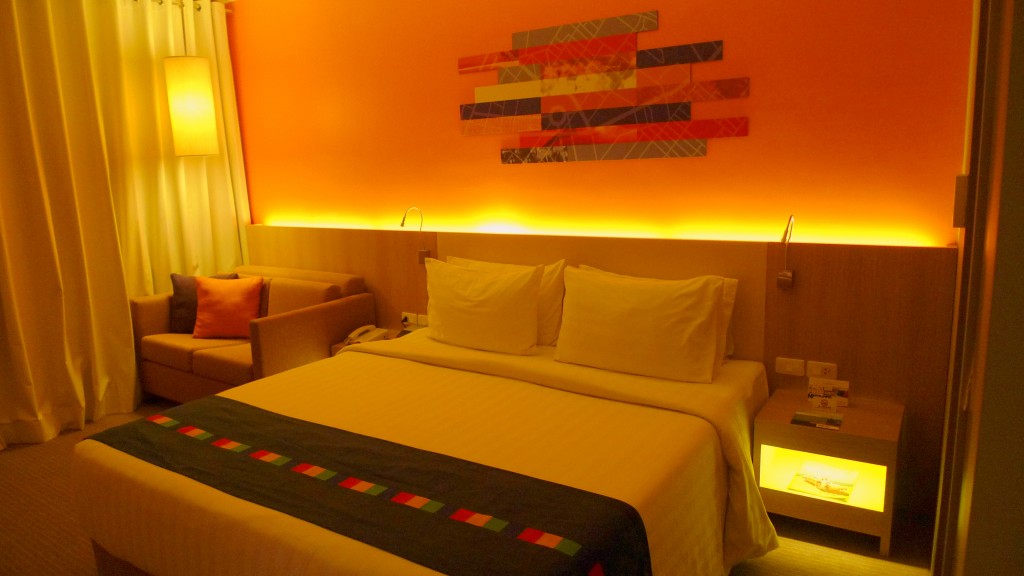 The check-in process went smoothly. I went straight to my room together with Sinjin and a part of me wants to jump to the bed asap and sleep! I automatically played the Beyonce album and showed the epic music videos of the Queen Bee. Now he knows where my surfbort surfbort expression came from 😛
While waiting for our fellow tour mates, Sinjin and I went to SM Lanang Premier. There's a bridge connecting the mall to the hotel, which is very convenient for clients who love to shop, dine out or in my case, watch at the cinema.
We were too early for the waterfall show so we end up camwhoring infront of the big DAVAO landmark.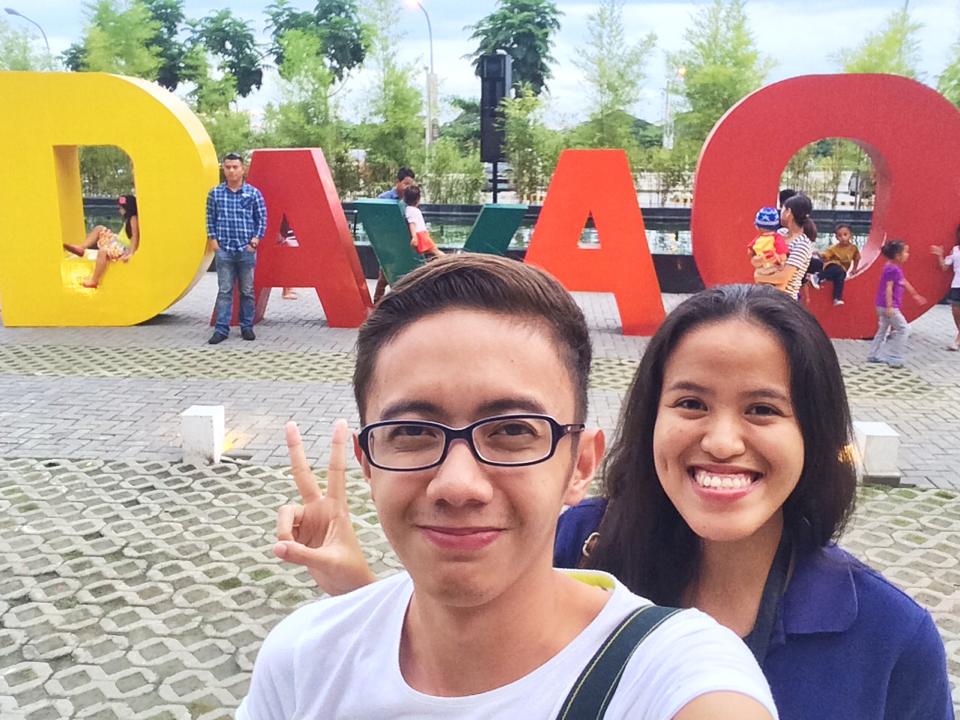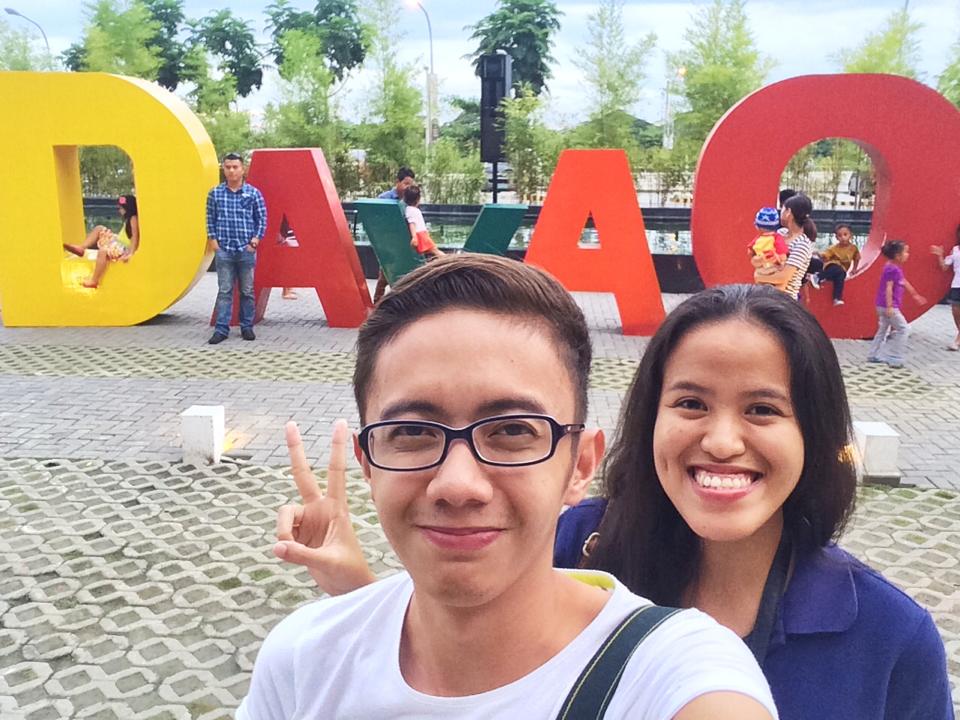 During my short stay in Davao, I managed to watch two films at SM Lanang Premier: the chickflick The Other Woman with #TeamHugaw and So It's You by myself.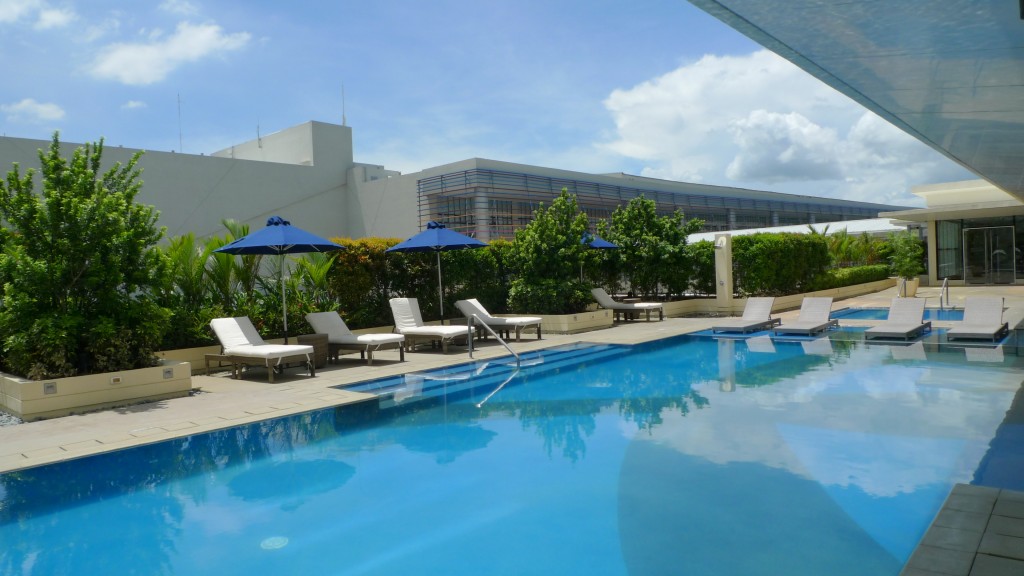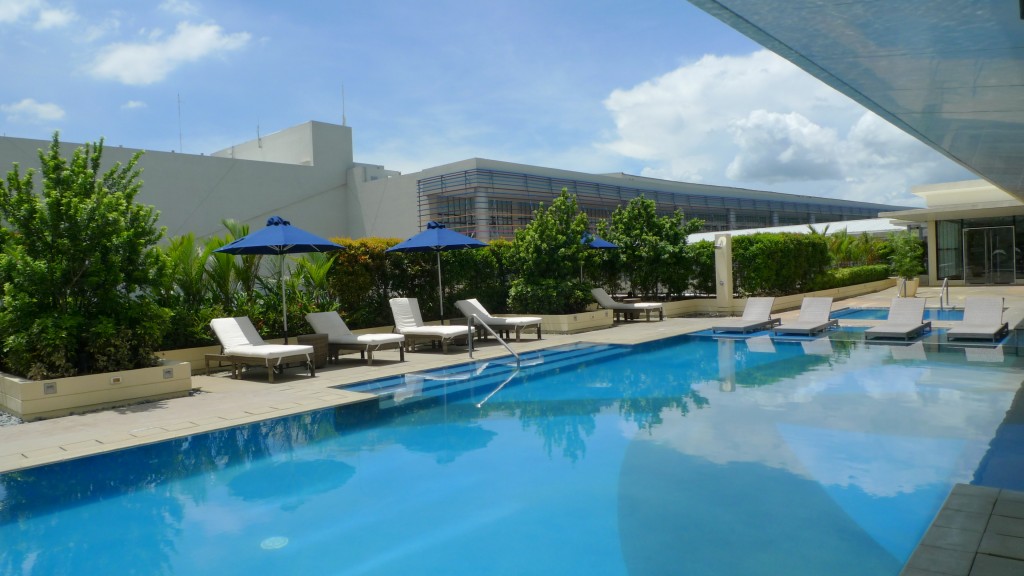 A hotel with a swimming pool is a must especially when you're travelling with kids. It is one way to rinse the boredom and beat the summer heat! I saw some kids when I first took a glimpse that afternoon and even early morning the next day.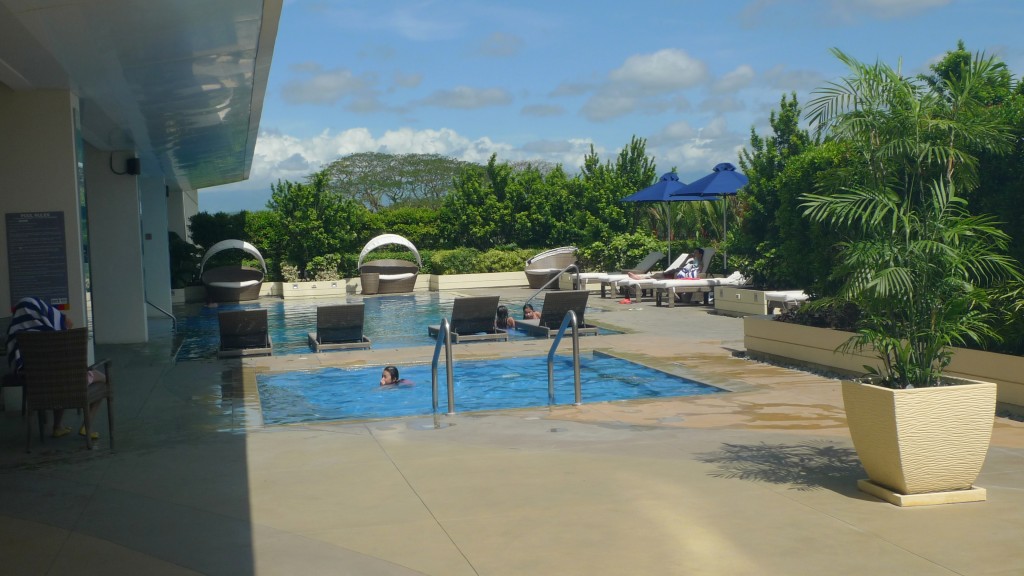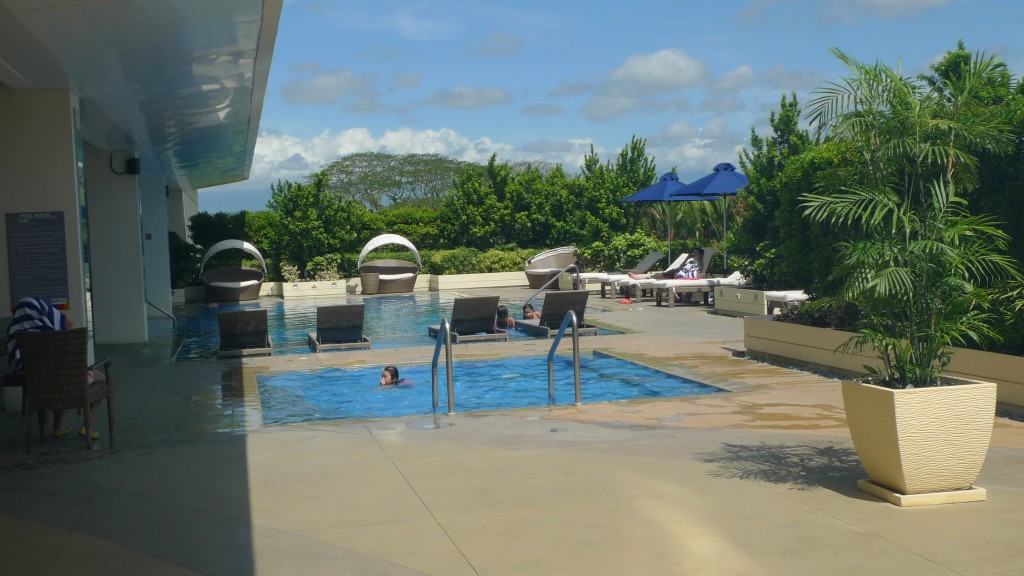 I think the gym has all the amenities needed. I spotted a girl whom I've seen for two consecutive days through the glass door. I'm like a ninja inside the gym – you'll never see me there hehe 😛
For business travelers who need to sweat the stress away, no need to worry because they have the equipments here!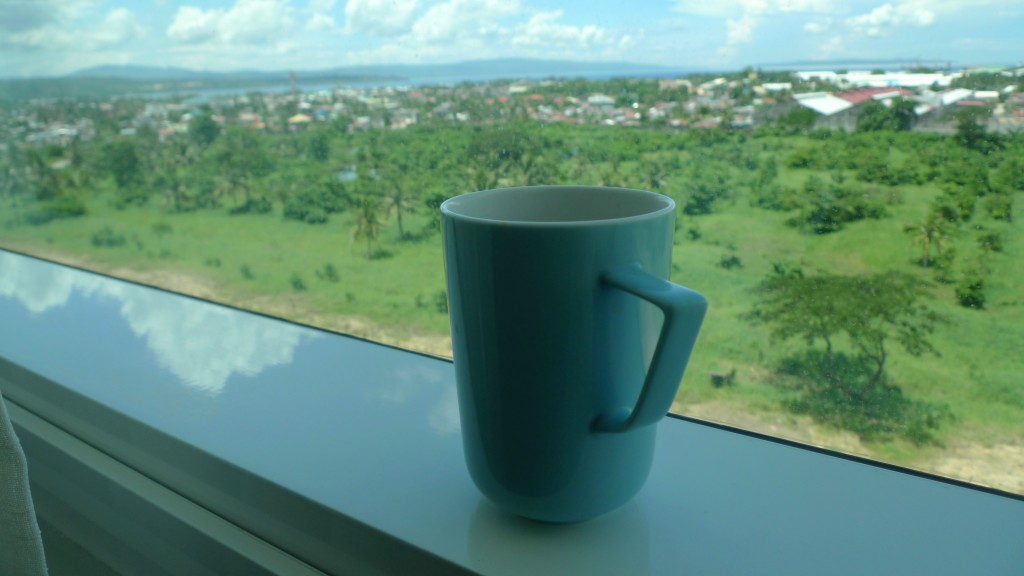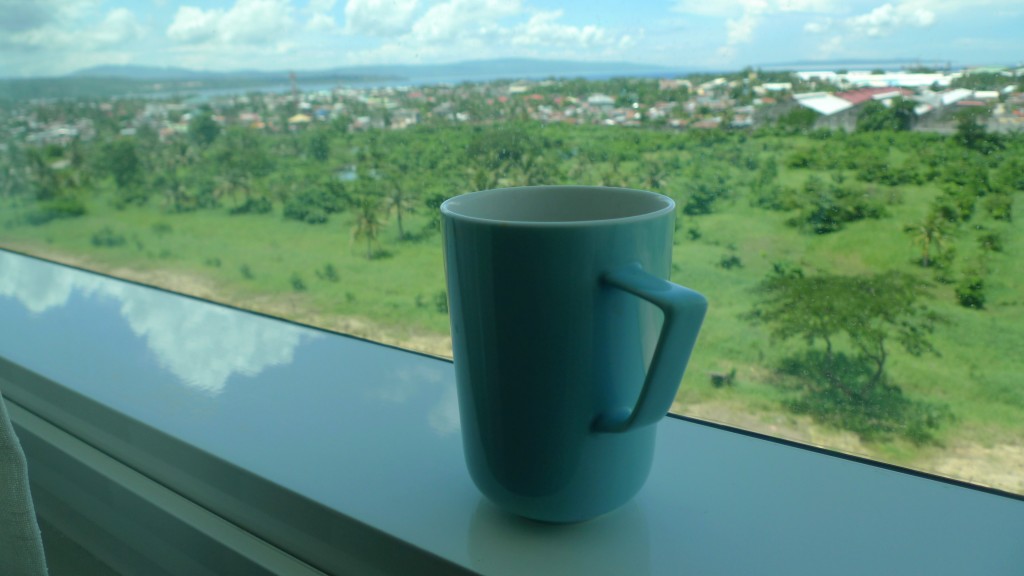 I love eating and I'm really passionate about it, but it can be tiring especially if you're moving from one place to another. I'm glad that I was able to sleep an rest comfortably in my room. Sleeping early (meaning 1AM) is rare for me, but then the bed is just too inviting! I tuck myself to bed and woke up with big satisfaction on my face. Recharged! I'm ready for more food!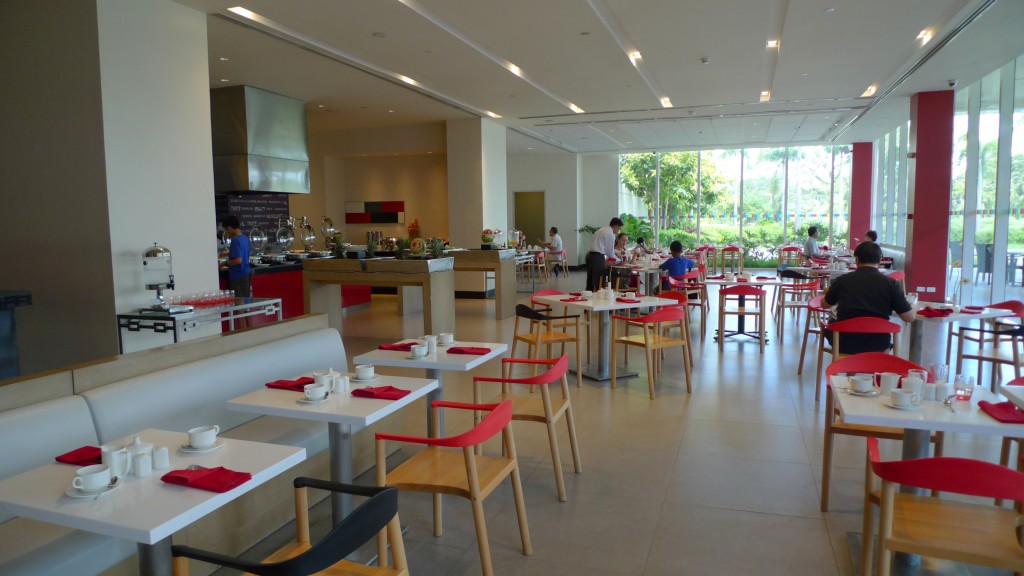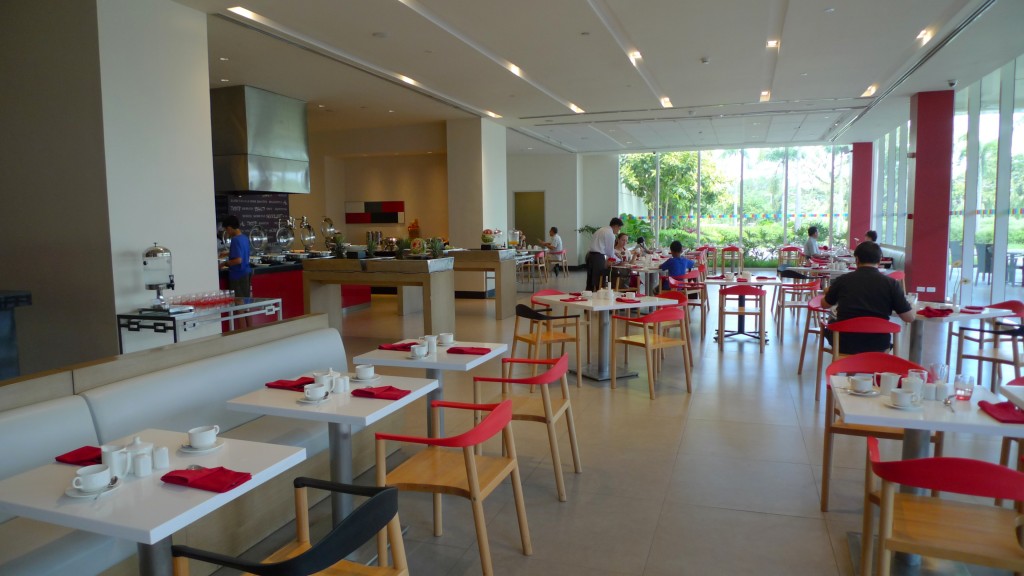 As if the food served in DFAT2014 is not enough, I also used my complimentary breakfast coupons. Aba, kailangan ng pampagana! 😛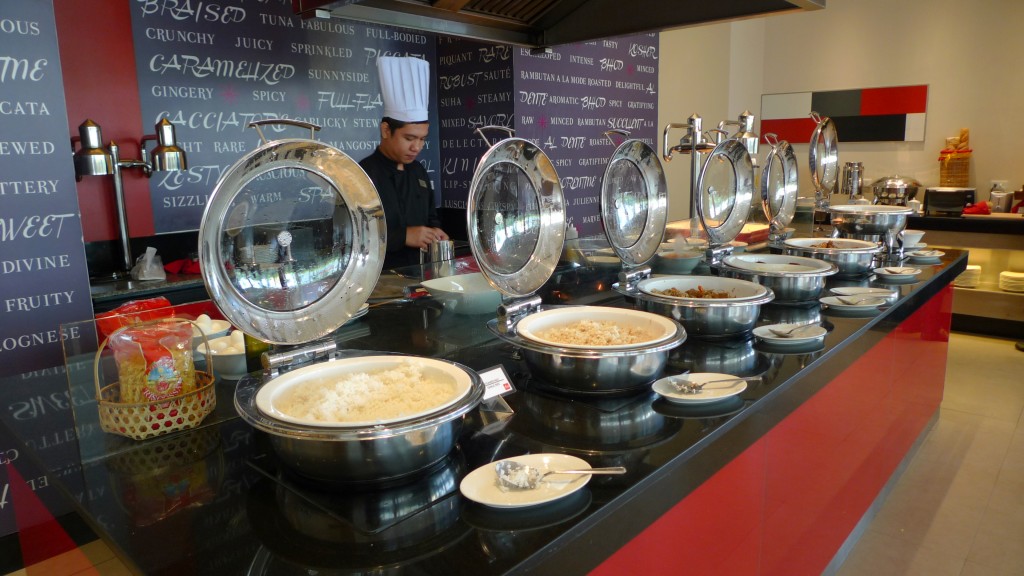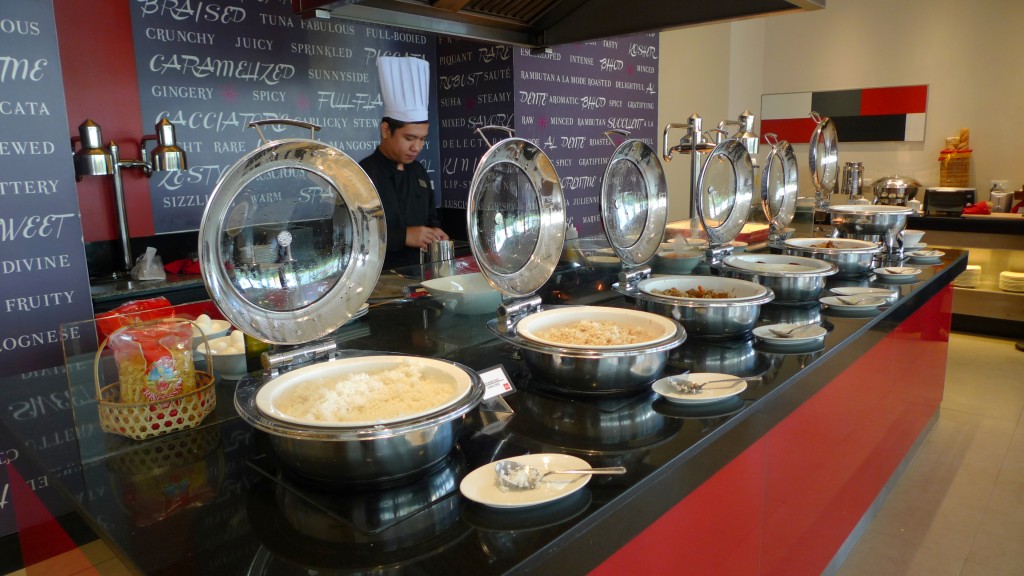 The wide selection of food served at RGB for Breakfast is okay. There's something for everyone no matter if you're a simple bread and serial person,  love your veggies and fruits or you can never ever quit your rice (ahem!).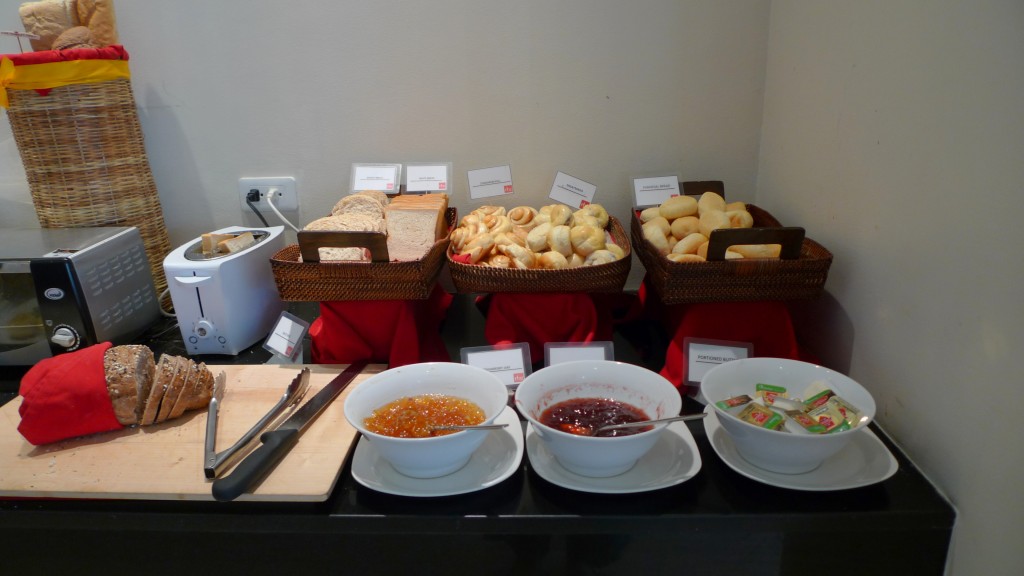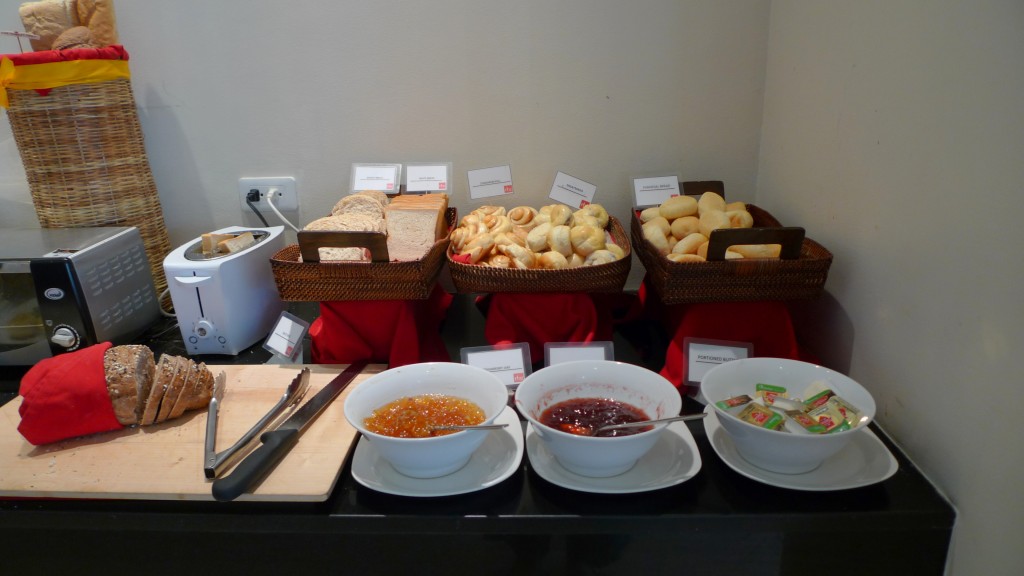 I would like to acknowledge the staff for being accommodating and they're all smiling all the time. Brightens up the day!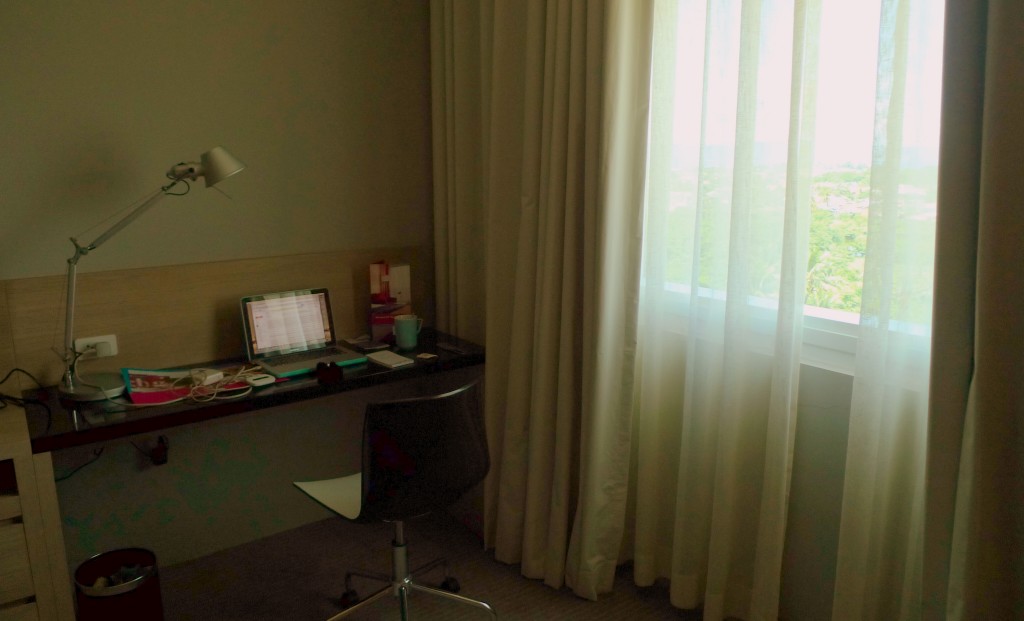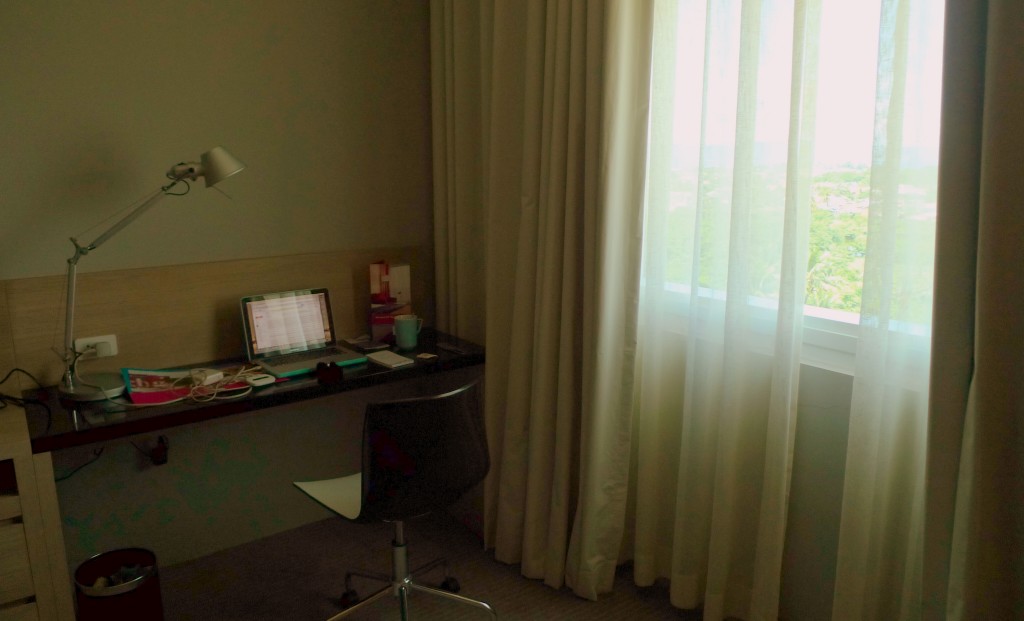 I may have mentioned that I slept comfortably in Park Inn Davao, but I would also like to share that I also worked on some online tasks while waiting for the check-out time. The internet connection is pretty good and I was able to finish my deadlines. Love this table!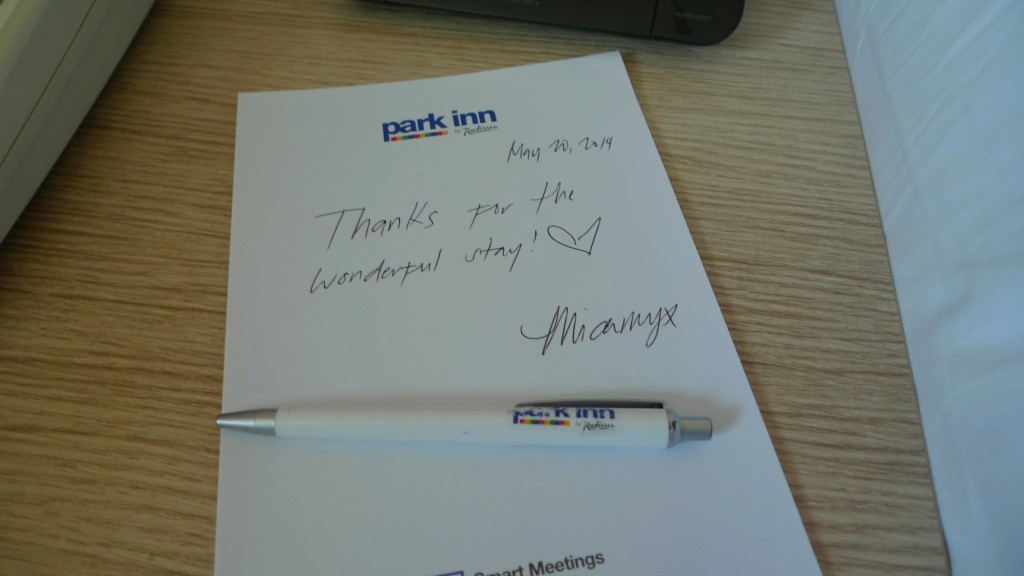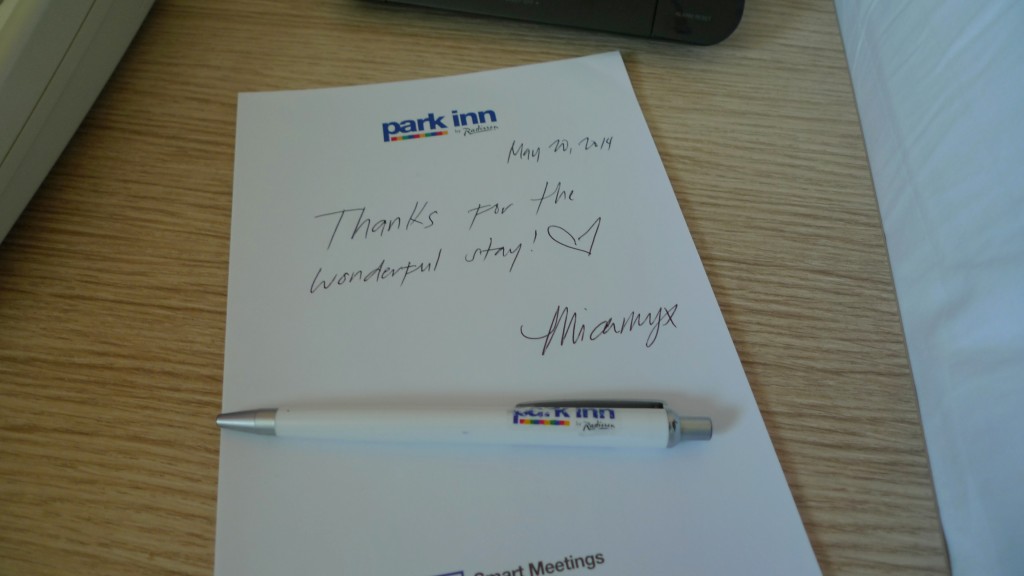 PARK INN DAVAO exceeded my expectations if I'm being honest. Â Usually, hotels that cater business travelers may appear intimidating or too formal. Maybe it has something to do with the vibrant colors or the smiling staff. Check-in and check-out went on smoothly and every corner of the hotel is clean and well-maintained.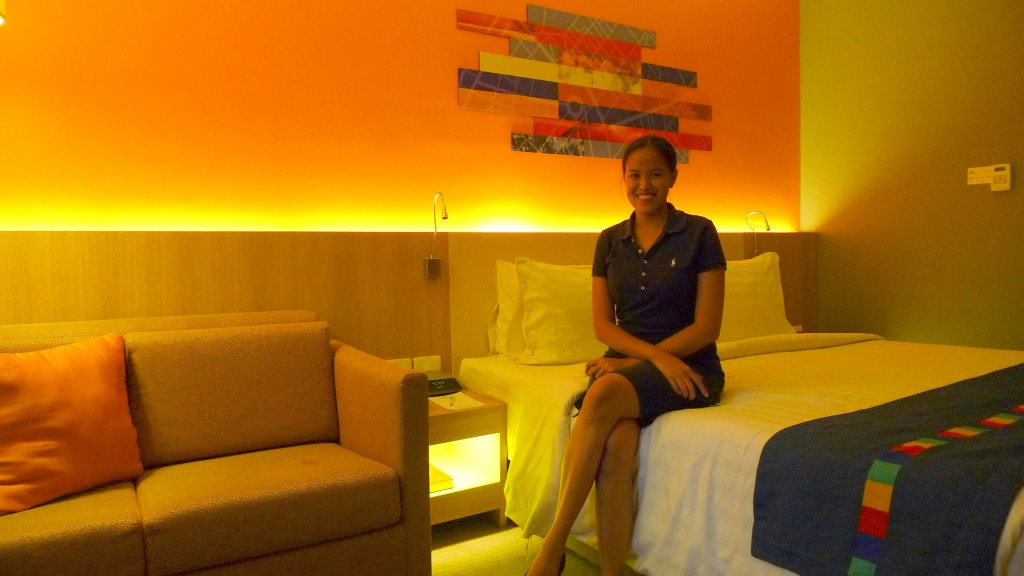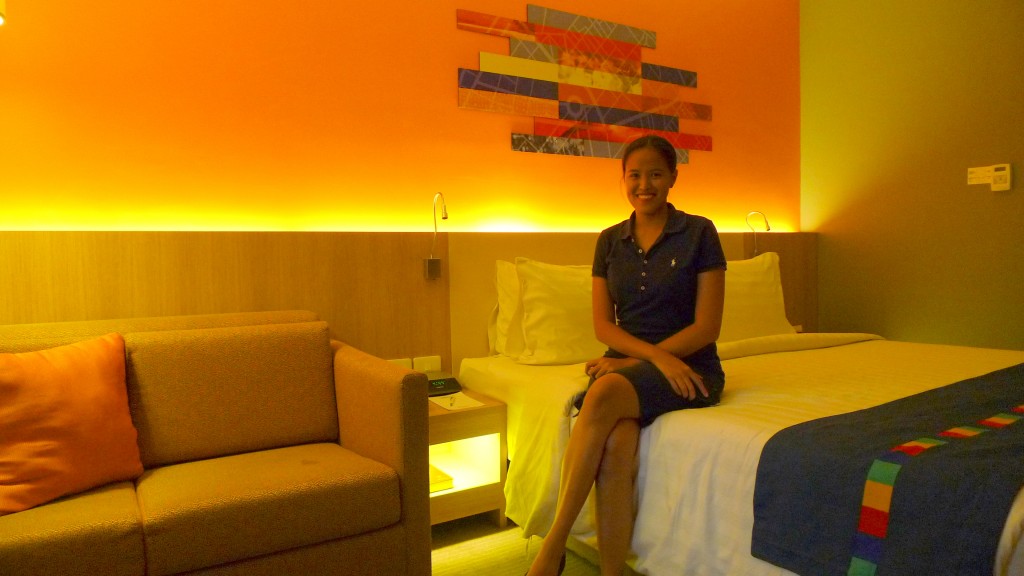 Would I stay there again? Definitely. I will make sure that next time, I get  to swim at the pool area and shop 'till I drop at SM Lanang Premier 😀




CONTACT DETAILS:
PARK INN BY RADISSON DAVAO
J.P. Laurel Avenue, 8000 Davao City Philippines (next to SM Lanang Premier Mall)
Telephone Numbers: +63822727600 / +63822727601
Email: reservations.davao@parkinn.com
Website: http://www.parkinn.com/hoteldavao