It's no secret that I started following a number of drag queens late last year. Thanks to Rupaul's Drag Race, I discovered a number of talented men who can transform into glamorous goddesses at night. I talk about them often at my personal blog and I can't help but smile every time they recognize my efforts.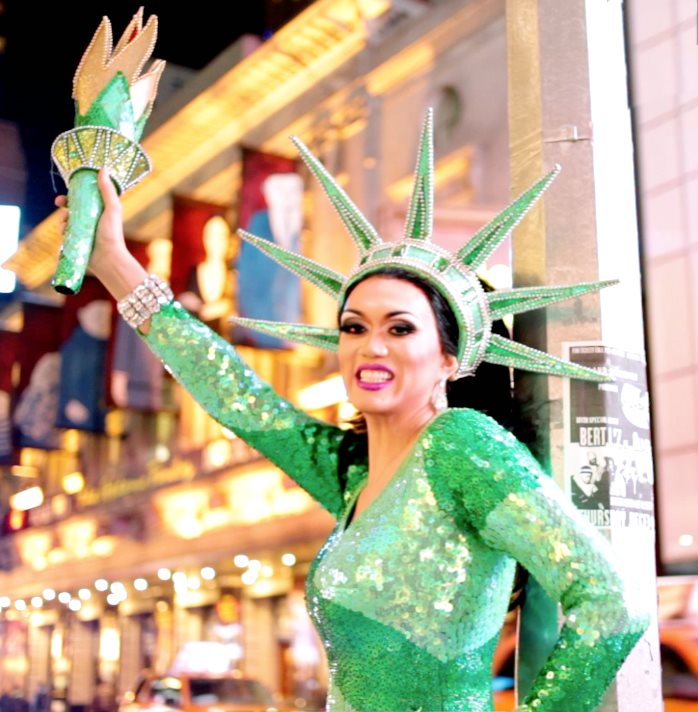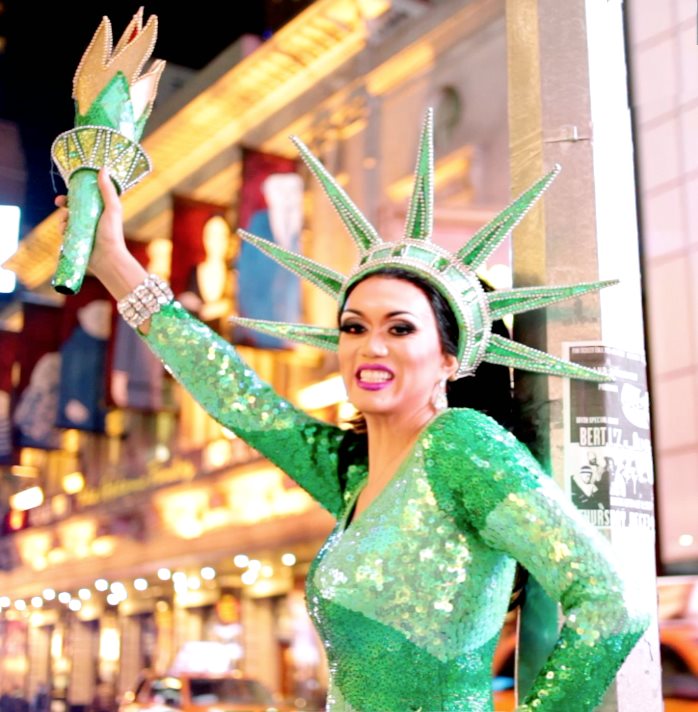 Unlike most people, I am not really that eager to visit the USA. A good friend of mine stayed in New York City for three months and she really fell in love with 'the city that never sleeps'. If you'd ask me ten months ago, I'd proudly say that watching and stalking Karl Westerberg a.k.a.Manila Luzon will be my main agenda of visiting NYC. Since the possibility of flying to America is close to a big yes, I took the time to compile some of the Things I'd love to do once I step in the Big Apple:
Watch Drag Queen shows
I mentioned it at the earlier part of this entry, right? Pinoy drag queens Manila Luzon and Jiggly Caliente are based in NYC. Might as well watch 'em and give them a tip while they lipsynch for their lives. I'll give Philippine Peso for a change #werk
Walking Tours, Boating and More!
I have no qualms being called a 'tourist' so I wouldn't mind doing the usual 'touristy' stuff especially if I'll only stay in the area for a few days. I know that there's a number of Walking Tours offered in NYC's Central Park, where you don't only visit the best spots, but you also get the chance to learn more about its history.  If I'm lucky, I'd be able to catch a music event there!
Photo Ops at NYC's Landmarks
The Statue of Liberty is the most iconic landmark of USA. I would love to visit the Empire State Building and go straight to its observatory area. I have a thing with buildings and it definitely symbolizes the dreams of people, who flock this part of USA for a better career options.
Gallivanting at Times Square
I've seen a number of news reports on TV about the Ball Drop at Times Square. Despite the cold weather, people would go to this part of NYC just for the fireworks and all the magic to welcome a New Year! I would love to experience that too. Being with someone special would make the experience more worthwhile. Might as well walk to 5th Avenue for a bit of shopping!
Is it too early to visualize what I want to do once I visit the Big Apple? I don't think so. I never thought that planning my trip to New York is best done by picturing you are Manila Luzon in the music video of Hot Couture. Oh, la la! I'm a Glamazon!
Since we're talking about New York here, will someone please send me a postcard? Please? 😀