The opportunity to dine at several restaurants is one of the reasons why I was eager to revisit Baguio City. Food is an important angle when one travels. Let's just say that I felt envious when some friends of mine tweeted about their latest Baguio trip. My last Baguio escapade happened three years ago and I went there on my own. It is better to splurge on food when you have someone to share it with.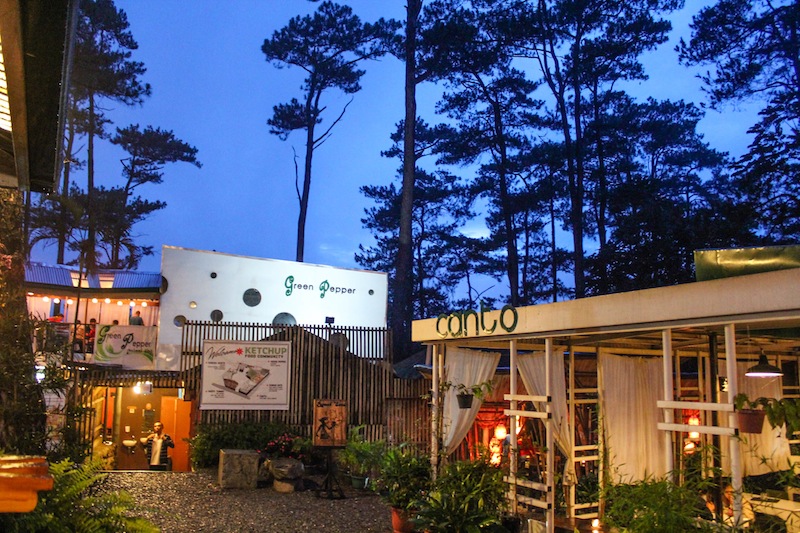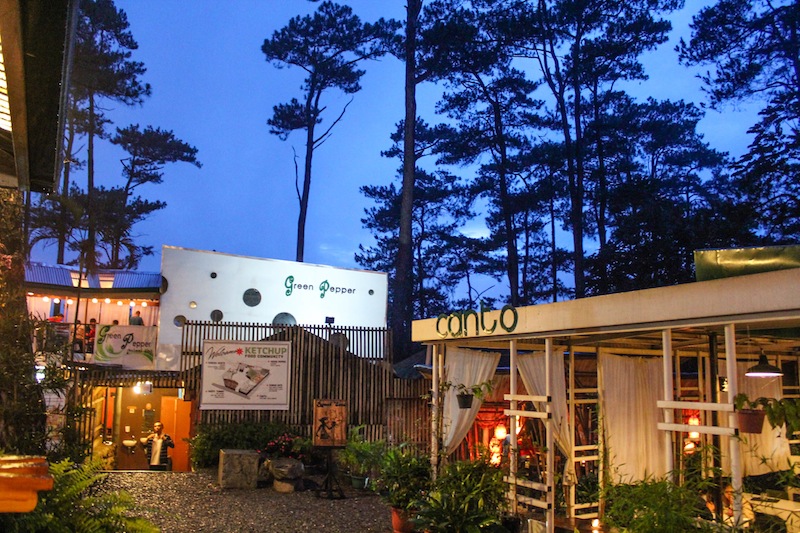 The Cordillera Bloggers brought us to Ketchup Food Community after the successful Baguio Blog Conference 2013. I haven't read any reviews on Baguio's newest food haven, which meant I didn't have any expectations.
It was raining when we entered the vicinity. Apparently, this food community is divided into five sections: Canto (steakhouse), Green Pepper (Western), Happy Tummy (Thai), Rumah Sate (Balinese) and Rancho Norte (Filipino).
When they mentioned that we can freely order from the other establishments even if we're seated at a certain area, I automatically ordered Pad Thai and Thai Milk Tea. Let's pretend I'm back in Chiang Mai with good food and cool weather.
While waiting, I took the opportunity to talk to my co-bloggers. Majority ordered for the Half Slab Ribs. If I remember it right, only me, Yoshke, Owen and Nikka ordered from the Asian cuisine choices.
Like a little kid anticipating for her first meal of the day, I got really excited when my Thai Milk Tea and Pad Thai were placed in the table. The waiting time is quite long, but it is worth it.
I observed the reaction of my companions while eating. Yoshke seem satisfied with his Tom Kha Gai. He started reminiscing about his backpacking trip as lovers Owen and Nikka share a bowl of Laksa and Satay. Goodness, I am in the right place with the right company!
Yoshke and I obviously loved this place. While debating where we should eat lunch the next day, we decided to just go back to Ketchup Food Community and try the Lomo Ribs (Half Slab) from Canto. Mother's Day meant the place is jampacked with big groups, but we managed to get a table for two. While waiting for our food, I read some chapters of Geri Halliwell's If Only, while Yoshke posted his first #SpitefulSundays update.
The truth is I am happy that such food hub exists in Baguio City. It is beneficial for locals and tourists who longs for Asian cuisine.  We dropped the phone and the book once our orders arrived. Food Attack!
When visiting Baguio City, do not miss the opportunity to visit Ketchup Food Community. It caters to any foodie who wants to just chill out and enjoy reasonably-priced food selection. Mangan tayon!
KETCHUP FOOD COMMUNITY
Romulo Dr, Baguio City, Philippines