While the National Palace Museum showcases the best of Chinese historical art, let us now focus at the present by visiting the second tallest building in the world – Taipei 101!
Majority of the participants of the Taipei City Tour were looking forward to this destination not just for shopping, but the opportunity to gaze at this modern world wonder up-close.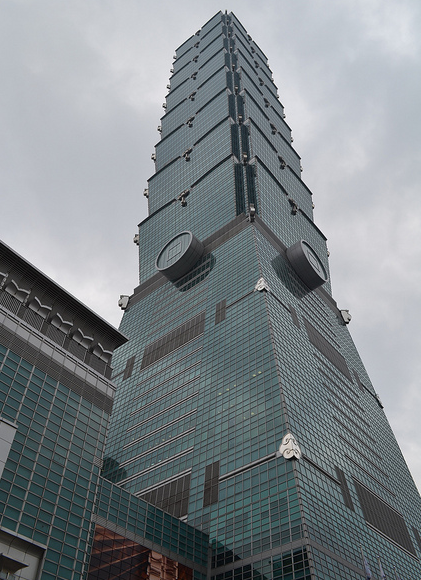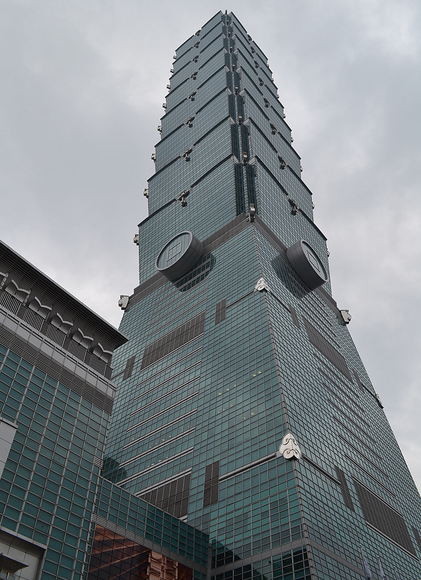 To heightened our curiosity over Taipei 101, the tour guides played videos including interviews and interesting facts. All I can say is that the investors and developers of Taipei 101 are ambitious with the project, yet their determination made it work. Building Taipei 101 is risky due to the fact that Taiwan experiences a number of natural calamities (earthquakes and typhoons) like the Philippines. Please forgive me for being cheesy with this part. If Petronas Towers is a symbol of love and commitment, I can say that Taipei 101 is a symbol of success and prosperity. (For more information, you can visit the Taipei 101's official website.
I took a short video as soon as I stepped out of the bus. Taipei 101 is beautiful, but I bet it is more attractive at night with the lights and all that.
Before you know it, Johnny is raising his blue flag again to get our attention. Time to follow him and explore the indoor part of Taipei 101!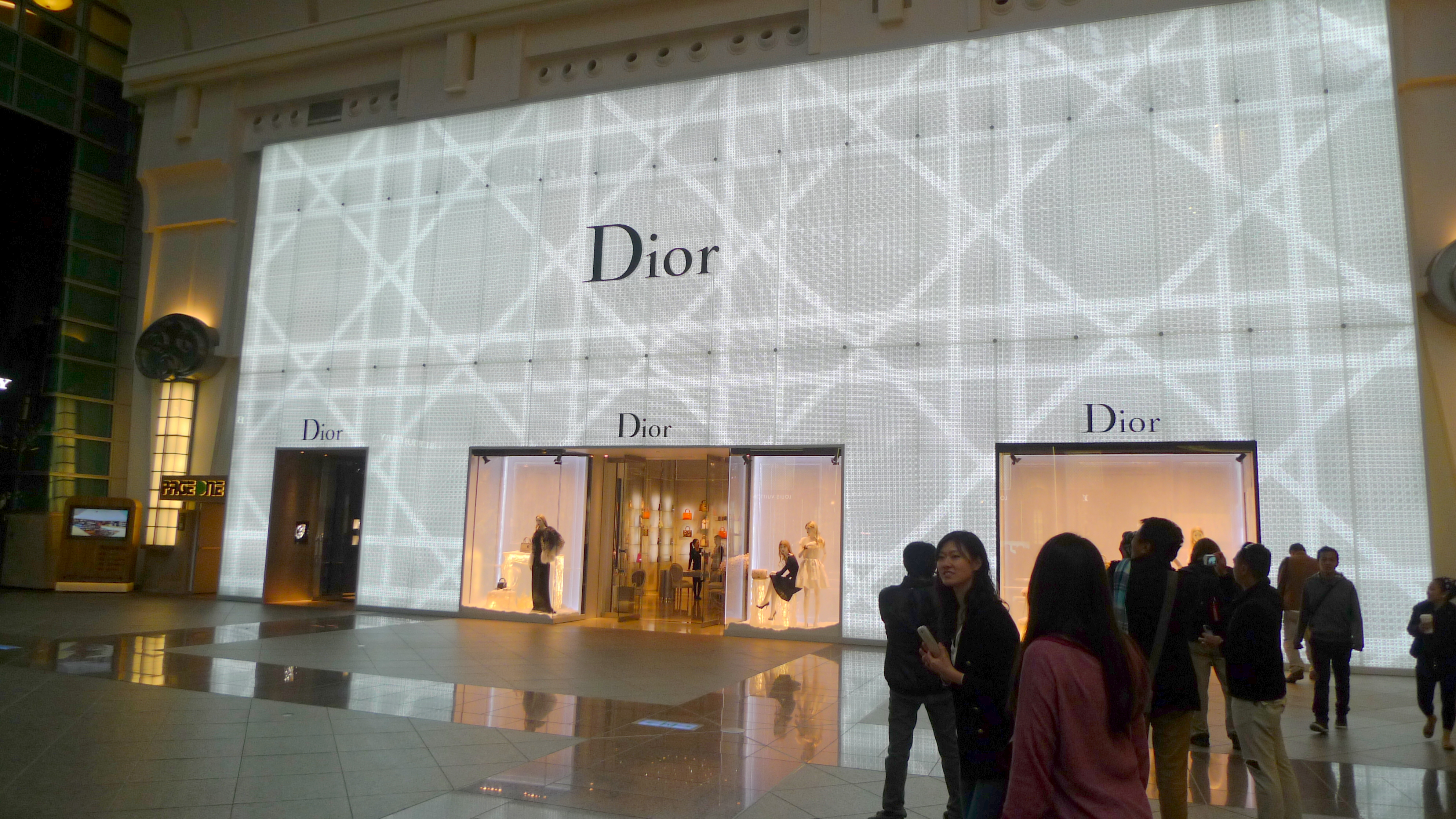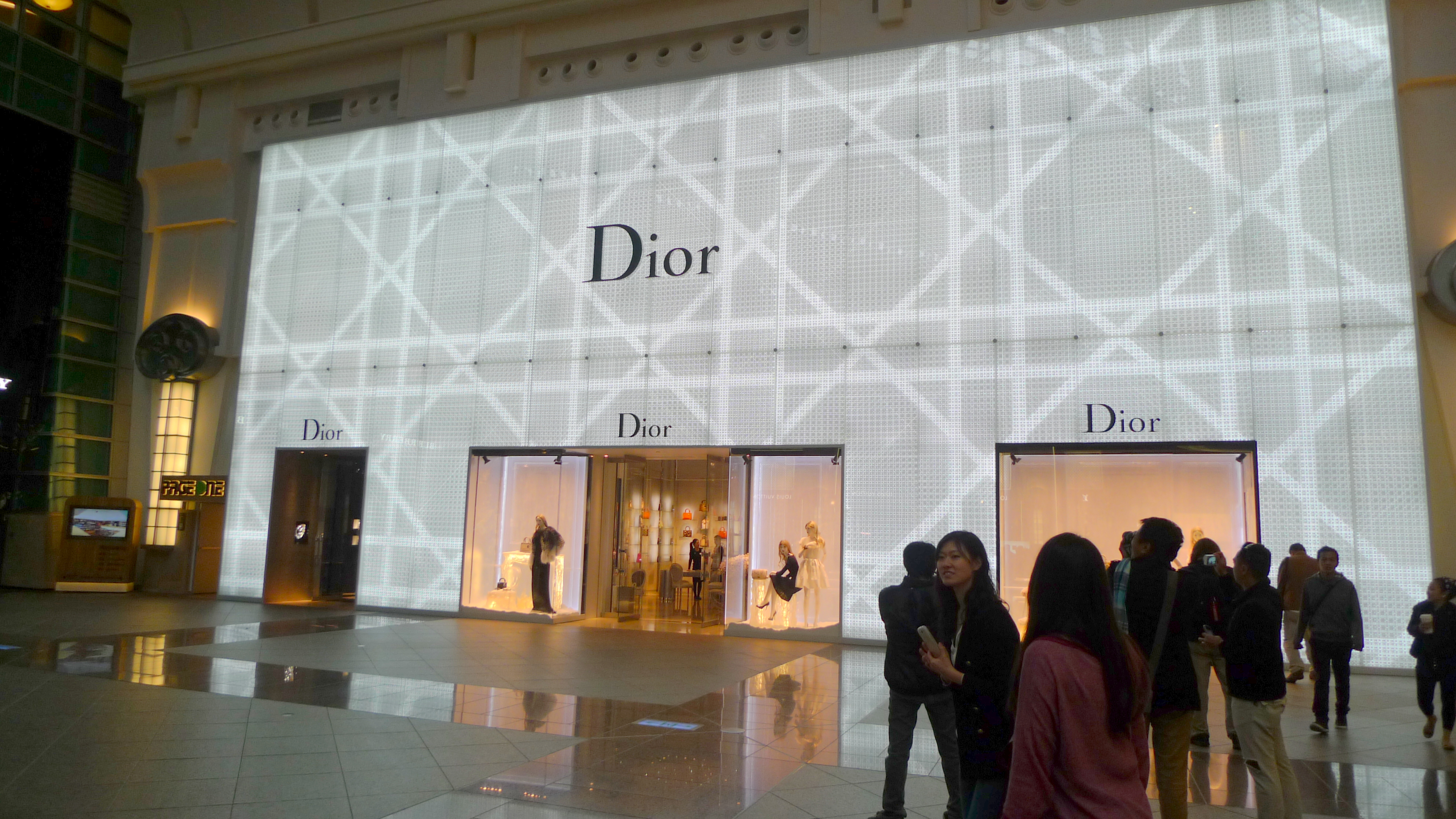 Just like in Petronas Towers and Suria KLCC, the base of Taipei 101 is comprised of high-end shopping establishments. Shopaholics will surely enjoy this place especially if they have the money to burn. As for me, I am already delighted with the sights of fashion and glamour around me. It reminds me of my favorite Asian drag queens Manila Luzon and Raja Gemini. I am not a fashionista or a shopaholic, but it would be fun to hang out with them! Serving Hot Couture!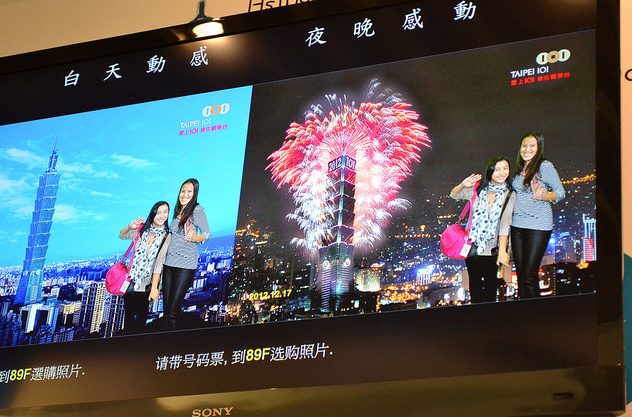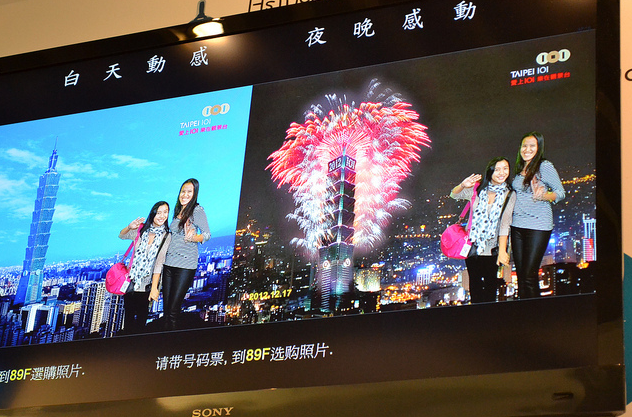 Monday is another day for tourists, so I am not surprised that the line going to the Observatory is long. I think we spent around 30 minutes before Hannah and I managed to have our touristy photo taken at the booth. Techies were surely tempted with the sight of gadgets on display at the same floor. Hannah and I were giggling like teenage girls after passing through the photo booth. When you're about to visit a modern tourist spot, DON'T EVER WEAR GREEN! You want a 'complete' body souvenir photo, right? 😀
Are you ready to try the World's Fastest Elevator? We are!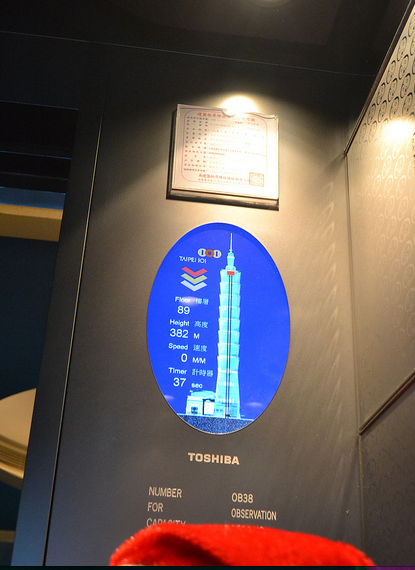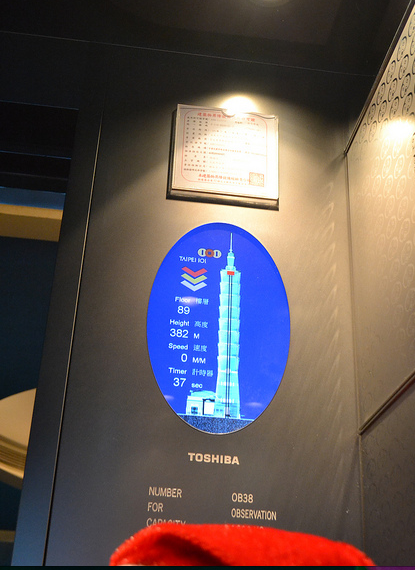 I can't recall how many passengers fit the elevator, but all I can remember is it took us 54 seconds to reach the Observatory at the 89th floor.
The observatory reminds me of my first time at the Macau Tower and my dream to do bungee jumping there. The in-house tour guides of Taipei 101 Observatory handed us individual audio guides.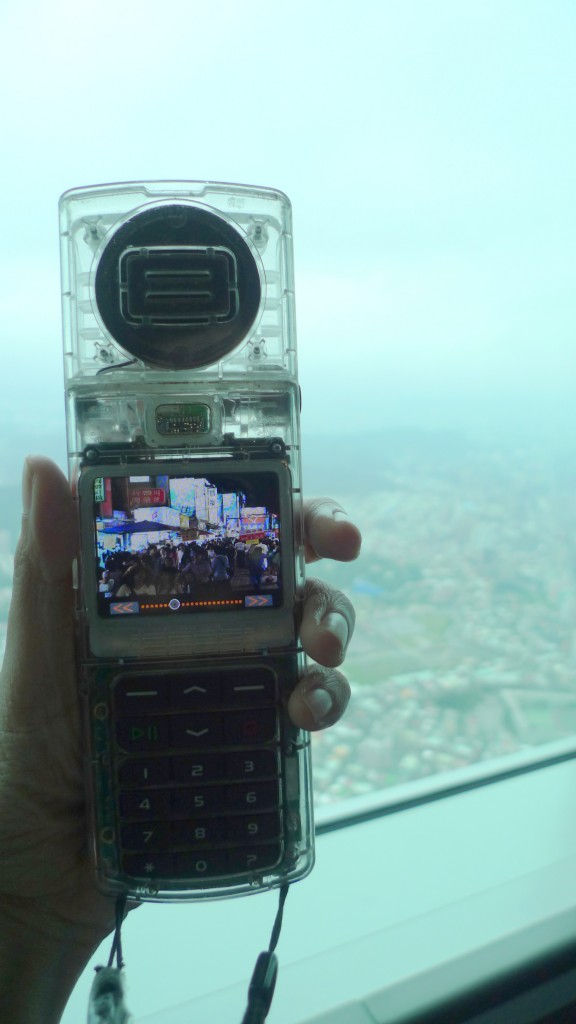 The Observatory was divided into parts. What a good way of learning and at the same time appreciating the aerial view of Taipei! It reminds me of RuPaul's music video for Glamazon. I feel like I'm Sharon Needles  Ready to conquer the world with my awesomeness! So this is how it feels like to be at the top of the world? Charaught.
This part of the City Tour made me want to explore the rest of Taiwan more. I admire how progressive this country is. I only wish the best for my own country.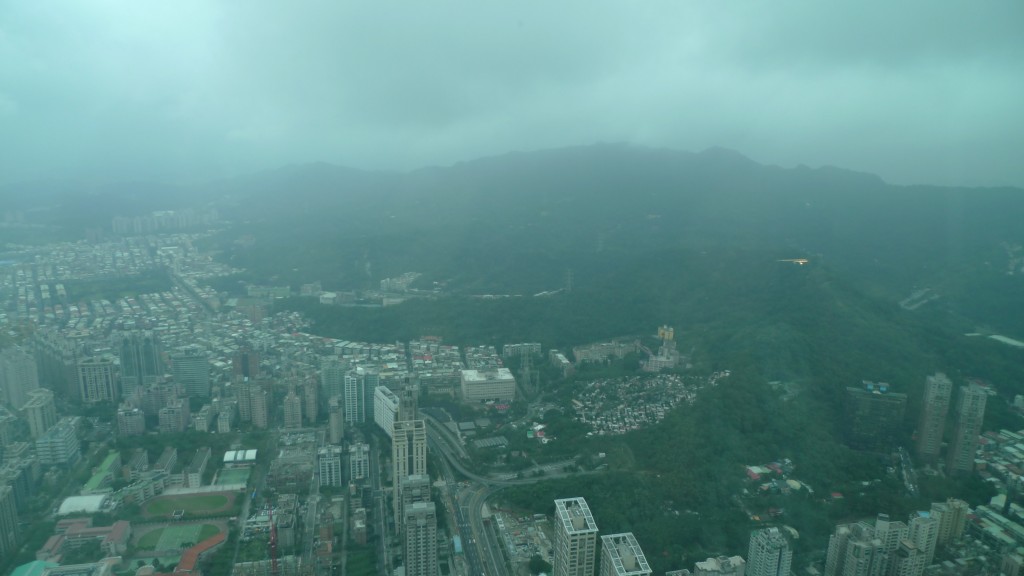 Hannah and I managed to take a sneak peak at the outdoor observatory, but we only stayed there for a minute. The strong wind might blow us away like a saranggola! =))
The Taipei 101 once held the 'Tallest Building of the World' title (2004-2010). Dubai's Burj Khalifa currently holds the title. I would love to visit that soon too!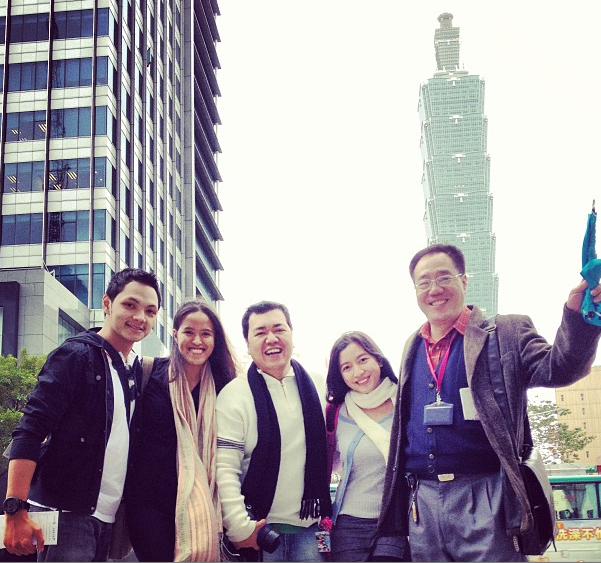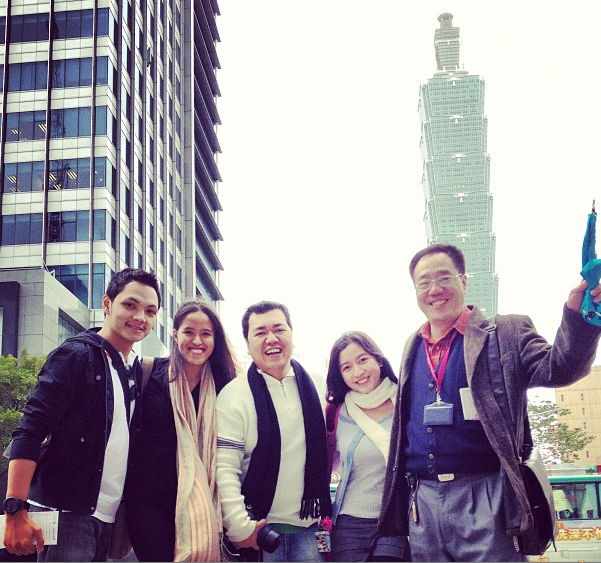 We went back to Taipei 101 the next day for a sumptuous lunch and more shopping (or window shopping). On my next Taiwan trip, I am hoping to see Taipei 101 up-close at night or maybe welcome a New Year as I gaze at the building and the amazing fireworks. I'll make that happen with the right person, at the right time.
Have you been to Taiwan's Taipei 101? Visiting this modern world wonder is worth your time and effort. Just don't wear green. Teehee.
Photo Credits: Flaircandy and SirKevinMartin
Special thanks to AirAsiaGo Philippinesfor making this trip possible! For tours and hotel bookings, just visit the AirAsiaGo Philippines website. Add them on Facebook and Follow them on Twitter!