There is an impression that staying in Boracay can be expensive. Well, it is partly true. I think almost every top tourist destination goes through a stage wherein so many investors come in and they try to build high-end restaurants and accommodations, which leaves tourists no choice but to spend more.
Honestly, all you need to do is ask around or research prior to your trip to find an accommodation that suits your budget. Last April, I found a dorm-style accommodation in Boracay's Station 3.5 called Boracay Tree House. For Php300, you already have a bed for a night. Good deal, right?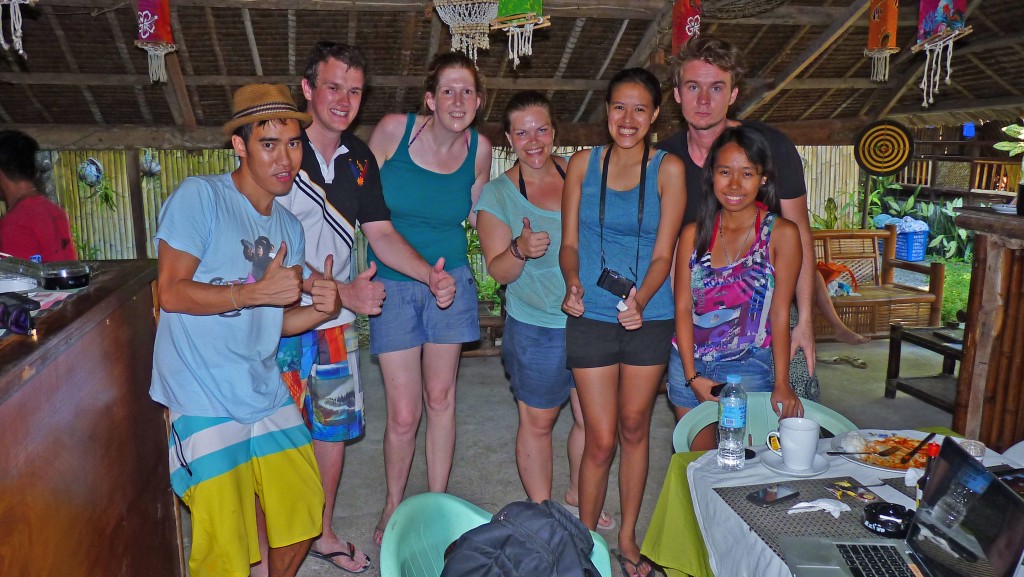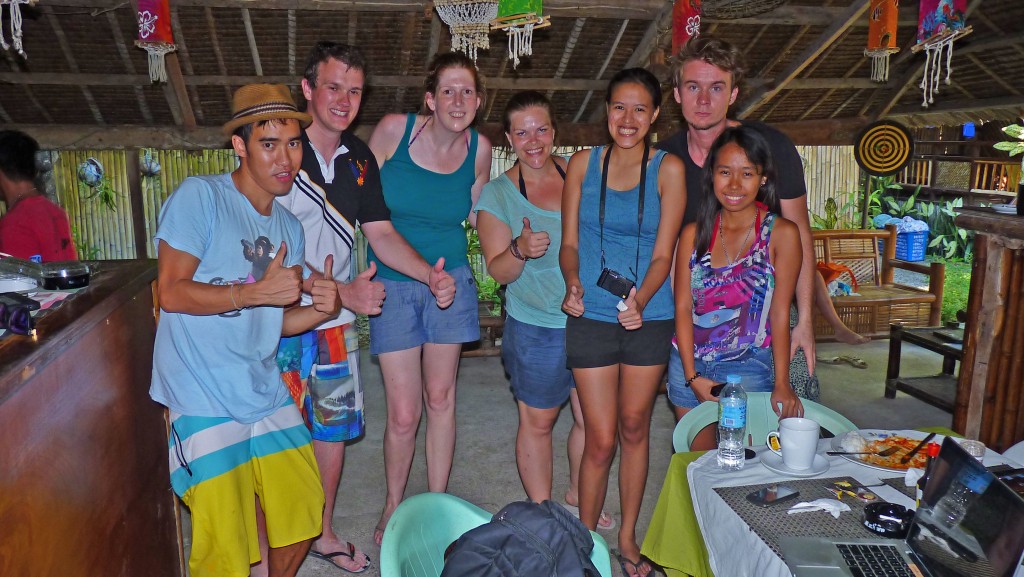 While browsing on blogs by foreign travel bloggers, I noticed that most of them stayed at Frendz Resort Boracay when they went to Boracay. All of them had fun stories to share and they have nothing but good words about it. I read some testimonials at several hotel booking sites and all they wrote were praises. There may be complaints, but just minimal. Hmmm…
On my last two nights in Boracay last November, I decided to move to Frendz Resort. I like Boracay Tree House, but going back and forth to the main place can be exhausting. This place is usually jampacked with backpackers. I'm glad that one backed out that's why I was able to get a bed for myself. Thanks to Brenna!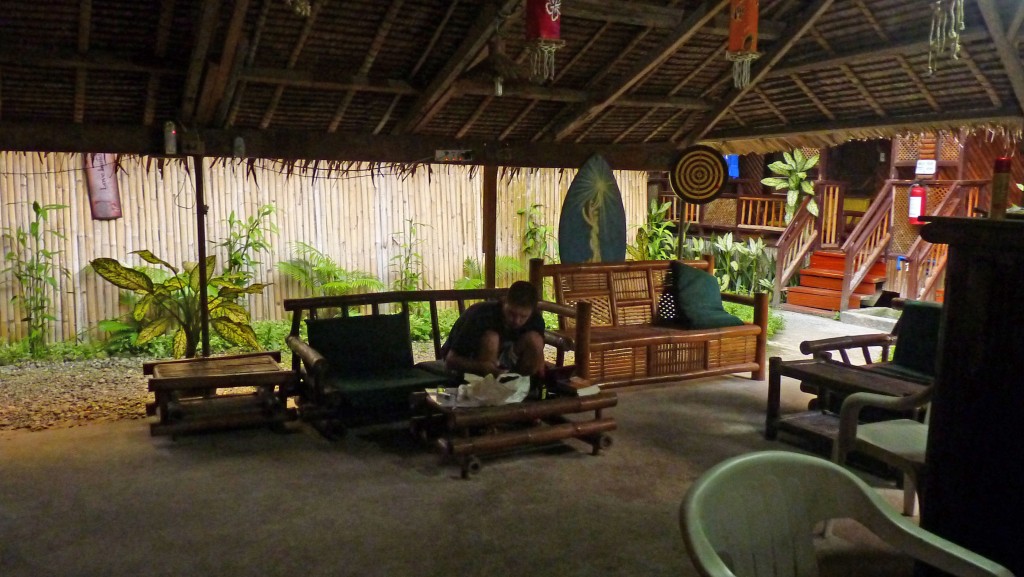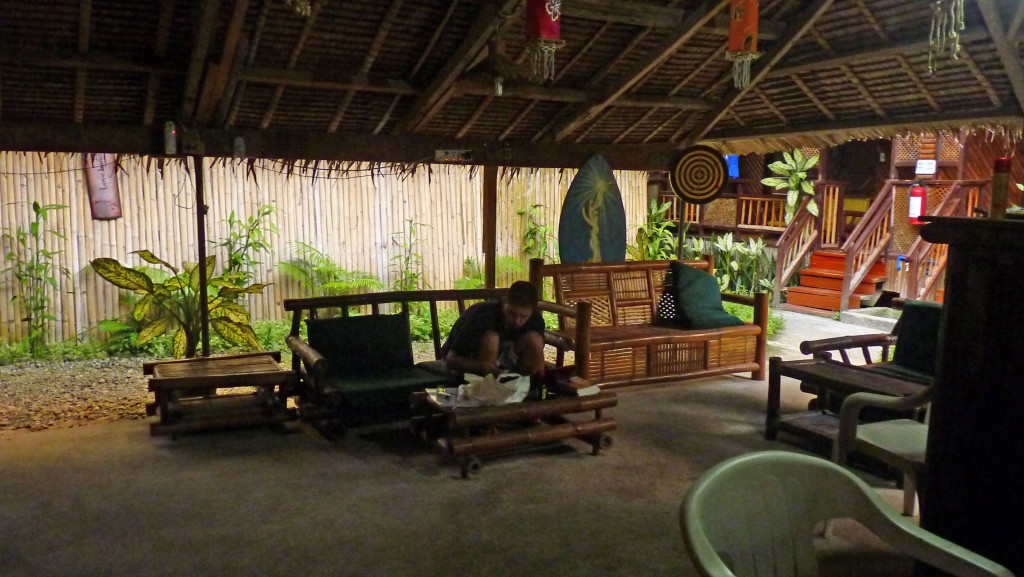 After enjoying a hearty lunch, we went straight to Frendz Resort for check-in. I noticed a number of travelers just chillin' at the lobby area. Some were reading books, working on their laptops and chatting with co-travelers. I was offered a welcome drink. I can choose between beer and soda. I chose the latter. Hehe.
While waiting, I heard a familiar language. Hmmm.. almost all of the staff are speaking Ilocano. Apay ngay? The curious me can't help but ask why. The receptionist told me that they're all from La Union. Isn't that amazing? Apparently, the wife of the German owner is from La Union. Now I know why I felt at home in an instant!
We were ushered to our room. We stayed at the Female Dorm Room on our first night, and was transferred to the mixed dorm the next day. For Php 500, one can have a comfortable bed with towel and linens. It is a fan-cooled room with a common bathroom.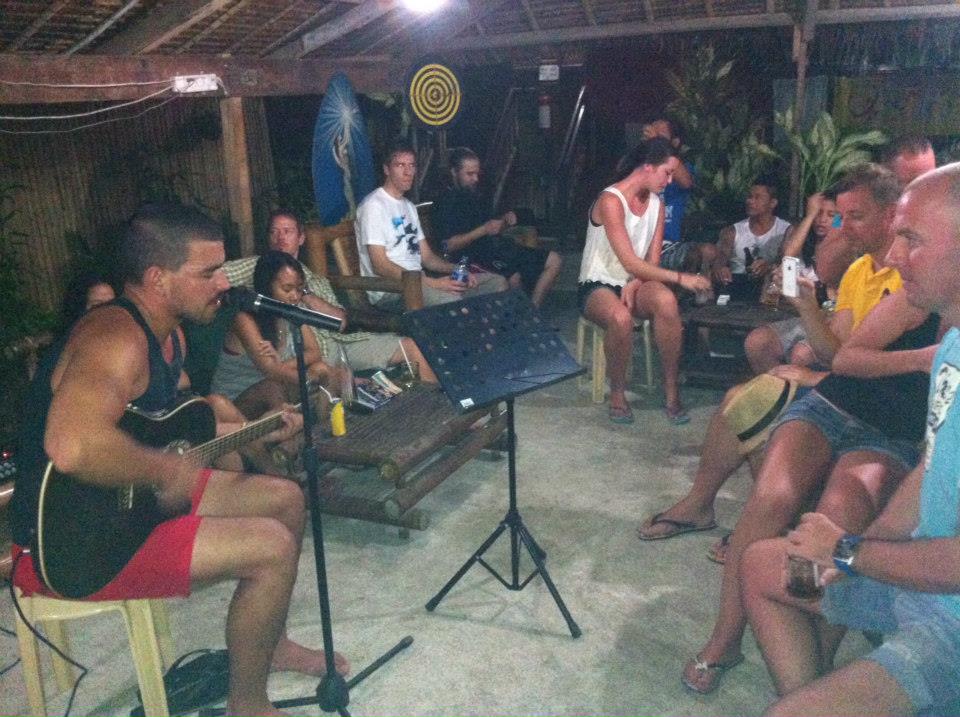 I can say that we checked-in at Frendz Resort at the perfect time. Happy Hours are conducted every Friday night and that time, the theme is Mexican. There's a number of acoustic performance and one of the Mexican guests rendered a special number. The rest of the night was spent mingling with other guests. What a great way to meet more people from other countries in just one hostel! I also love the food selection. It is a bit pricey, it is enough to make the tummy happy!
I only stayed at FRENDZ Resort for two days, but I managed to make new FRIENDS. This is what I love about traveling and staying in hostels. It is one of the best lessons I've learned from my trips this year. Solo backpackers, now you know where to go!






Photo Credits: Philippine Travelogue and Frendz Resorts FB Page. Thanks!