Thai superstar Mario Maurer and Philippine sweetheart Erich Gonzales truly made their fans fall in love with the movie ˜Suddenly It's Magic'. Hmmm.. why am I writing about it here on my TRAVEL blog? Some parts of the movie were shot in the beautiful province of Ilocos Norte! If you want to make a kilig movie, a romantic backdrop works all the time!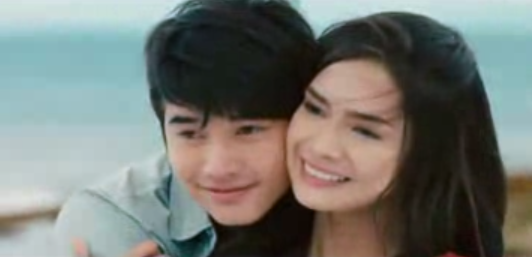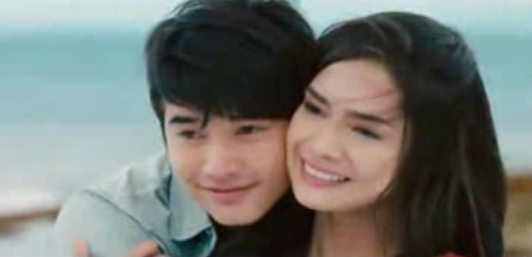 Last January, I explored some of Ilocos Norte's tourist spots. I even consider it as one of the most romantic provinces in the Philippines due to the scenery and the quaint ambiance (compared to other destinations). No wonder TV shows like Walang Hanggan and popular Filipino films such as Panday, Temptation Island and Thelma chose Ilocos Norte as the location.
Do you want to experience a magical Ilocos Norte trip just like in the movies? Here are some things to do in Ilocos Norte! Bookmark this post and start planning your Ilocandia trip!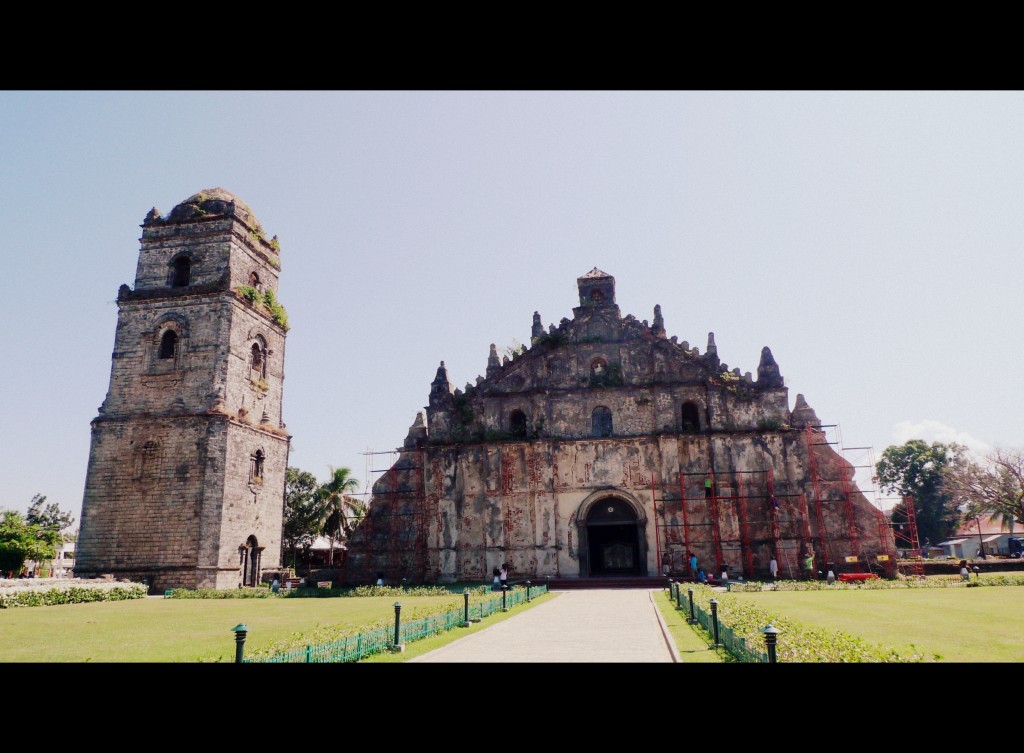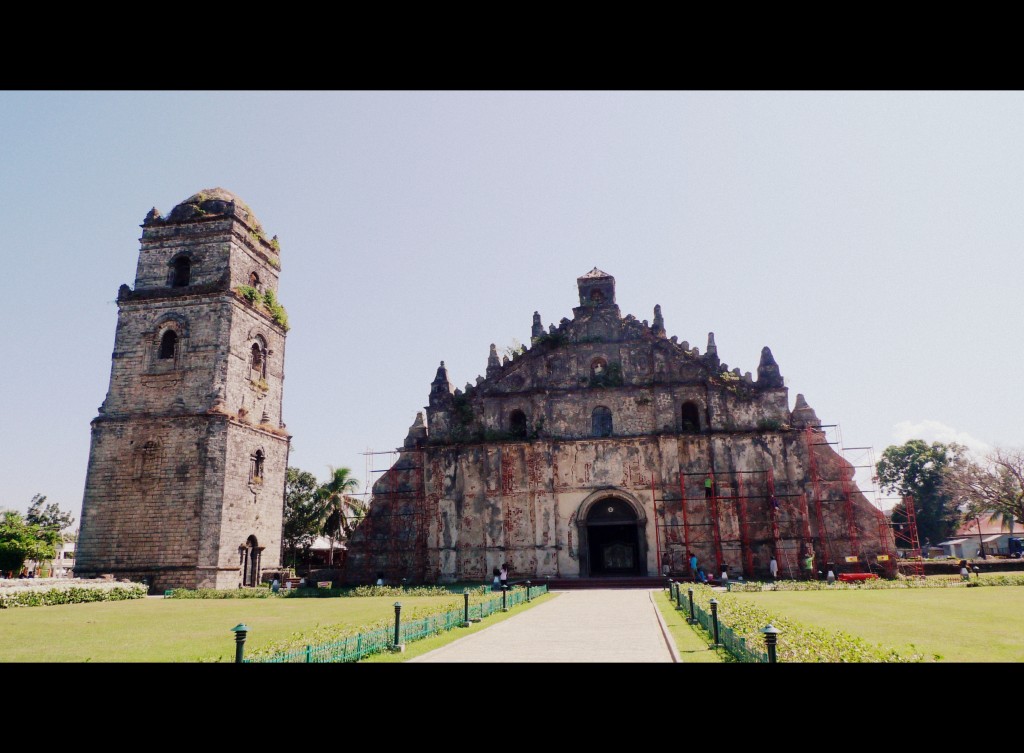 Say a Little Prayer at Paoay Church
Start you trip by visiting a local church. Paoay Church, a perfect example of Baroque Church is designated as a UNESCO World Heritage Site in 1993.  Don't forget to make a wish!
Dessert Experience at Paoay Sand Dunes
Paoay Sand Dunes is the backdrop of Filipino movies such as the iconic Panday (FPJ, Bong Revilla and Jericho Rosales), campy Temptation Island and the controversial sexy flick Silip of Maria Isabel Lopez and Sarsi Emmanuel.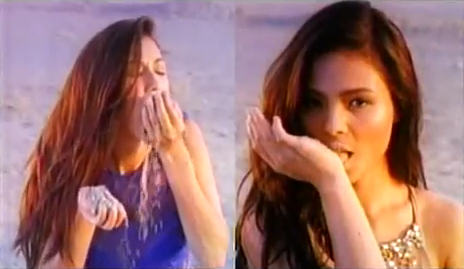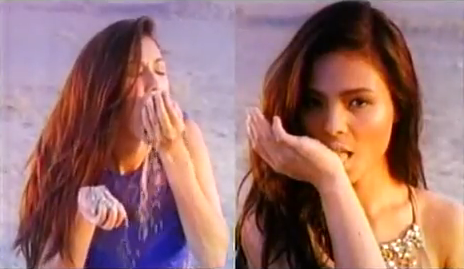 Aside from the desert-like feel, tourists can try other activities like Riding the 4×4, sandboarding and nomnoming sand. Yes, there's edible sand there! I want to try it soon 😛
Appreciate Ilocano Culture at Museo Ilocos Norte
If you want to know more about the Ilocano History, Arts and Culture, I suggest that you pass by Museo Ilocos Norte in Laoag City. It serves as a reminder to young Ilocanos, Isnegs and Yapayaos of their humble beginnings. Entrance fee is Php30.
Malacanang of the North / Malacanang ti Amianan
I can say that Malacanang ti Amianan or Malacanang of the North is the most recognizable house turned into a museum in Ilocos Norte. As a full-blooded Ilocano, it is no wonder that Former Pres. Ferdinand Marcos had a vacation house built in a place he loves the most. The view of the Paoay Lake from the balcony will surely make one stressed president think without too much pressure. The legend of the Paoay Lake is quite interesting. There are rumors that Marcos built a secret passage somewhere near the area.
Visit Ferdinand Marcos
Up to this day, there are still a number of Marcos loyalists. He may have passed away more than twenty years ago, but his body is still 'frozen' at the Marcos Museum in Batac, Ilocos Sur. I have yet to visit this museum. Hoping to have enough courage next time.
Bangui Windmills and Kangkang Café
Be blown away by the breathtaking site of the Bangui Windmills. I consider it as the most iconic landmark of Ilocos Norte. If you can't beat the heat, you can take a short break at Kangkang Café. Kangkang-an muna habang mainit-init pa sa labas LOL
Cape Bojeador Lighthouse
One of the oldest lighthouse built in the Philippines, the Burgos Lighthouse is worth the visit. Just wish that you don't bump to the ghost living inside.
Kapurpurawan Rock Formation
I can say that Kapurpurawan Rock Formation favorite spot in Ilocos Norte found in Burgos Town. Kapurpurawan means 'whiteness' in Ilocano. It is a romantic backdrop, but I discourage marriage proposals here. You wouldn't wish to have 'rocky' relationship in the future, right?
Souvenir Shots at Patapat Bridge
Stop by and take some pictures at Patapat Bridge/Patapat Viaduct, the 4th longest bridge in the Philippines.
Beach Time at Saud Beach and Blue Lagoon
Saud Beach and Blue Lagoon are two of the best beaches of Northern Luzon. You can now swim, beach bums!
llocano Cuisine Food Trip!
Food Trip in Ilocandia is a must. There's the healthy Pinakbet, the tempting Bagnet and Binagoongan, the Ilocano snack Empanada, breakfast favorite Vigan Longganisa, the bitter but delicious Papaitan and many, many more!
We stayed at Evangeline Beach Resort near Saud Beach in Pagudpud, Ilocos Norte. Candle lit dinner near the beach with good food is romantic <3
Here are some of my Ilocos Norte-related entries:
I encourage everyone to go up North and visit Ilocos Norte. You can take a bus trip. To get there faster with less hassle, Airphil Express flies to Laoag three times a week. You can book flights online via Airphil Express. Don't forget to follow them on Facebook and Twitter for promo updates!