Guess what's in there?

Hmmm… a public park with children's playground?

What else?

Hmmm…

There's a natural spring pool in the middle!
I am a fan of hot and cold spring pools. It is one of the reasons why I fell in love with Camiguin. Dipping your tired body in natural spring pools automatically eliminates the stress (or I chose to believe so LOL).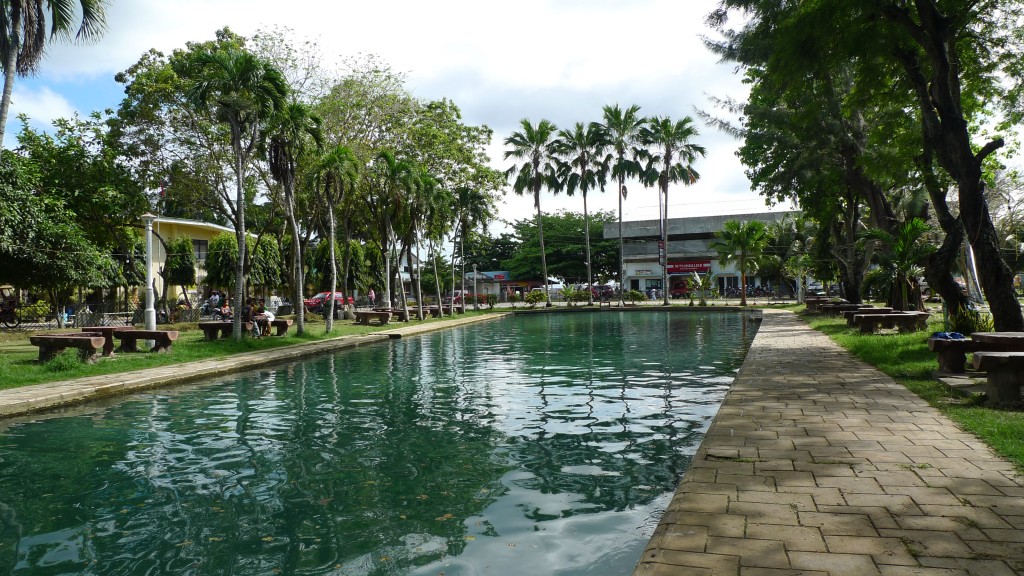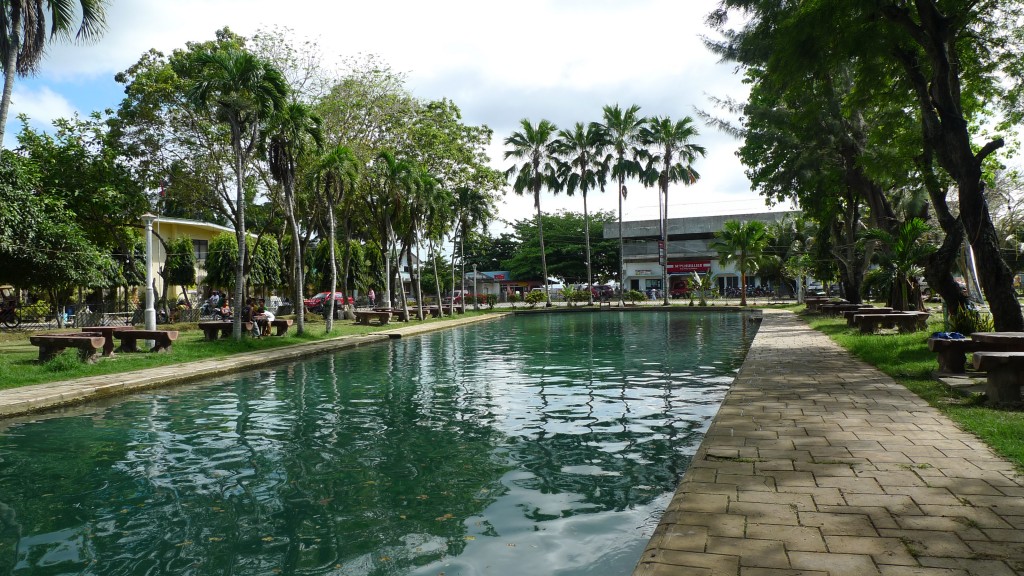 Dylan pointed Capilay's Spring Park in San Juan, Siquijor while we were doing our early morning resort hopping activity. When I asked how much is the entrance fee, he said that anyone can jump in the pool anytime without paying anything. It felt a bit awkward because it is located in the middle of the town proper. I am not sure if I have the guts to take dip in a public spring park with tons of locals and tourists around. I'm shy. Char.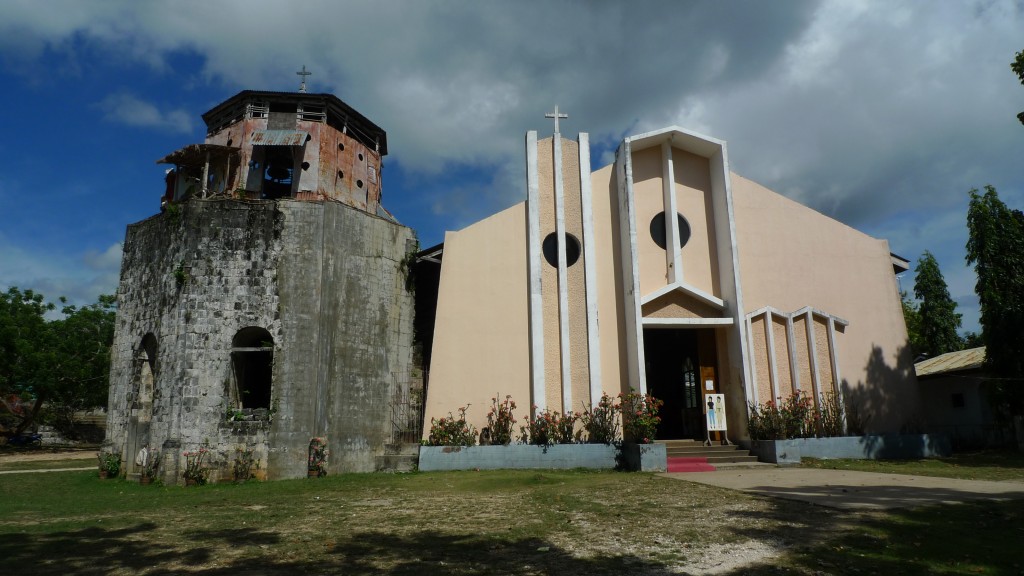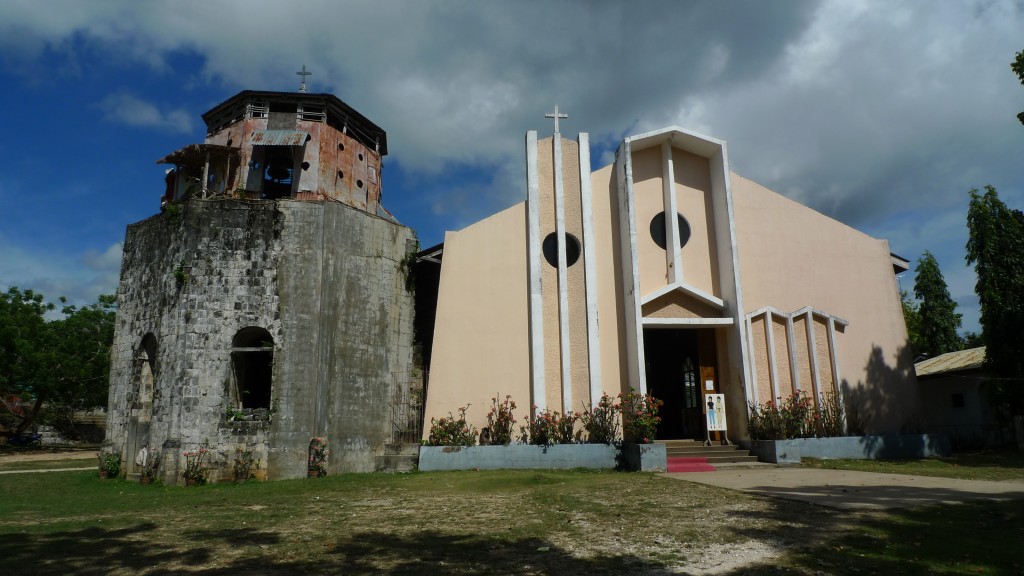 That afternoon, we went to a graduation program just adjacent to Capilay's Spring Park. We went to San Juan Church, which is located at the top of the hill. It was a hot afternoon and the temptation to jump in the natural spring pool is too strong.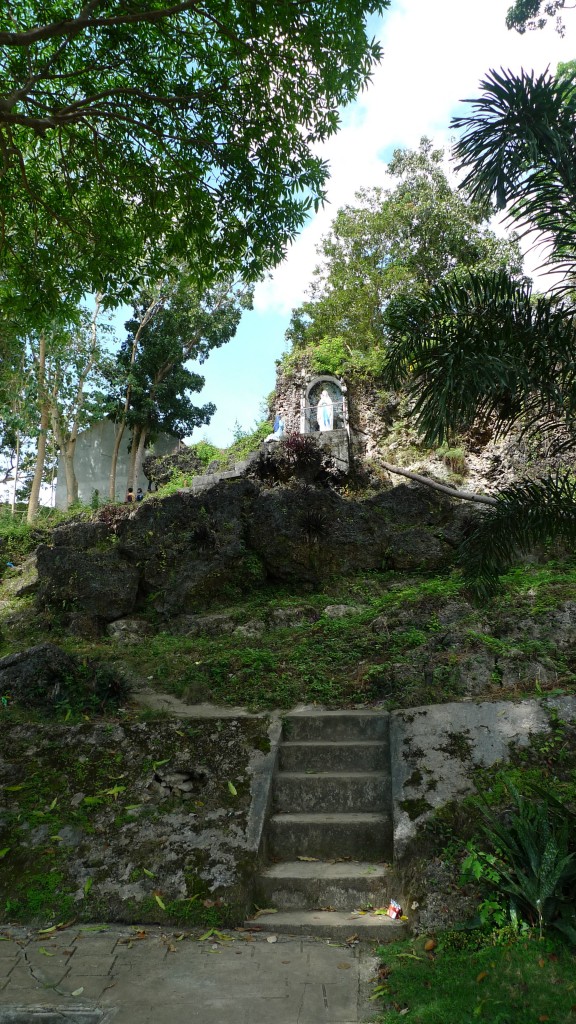 After taking pictures, we went near the main pool. We spotted a number of locals enjoying their time in the said pool while graduation program is ongoing at the other side of the street. I have a feeling some of the kids who attended the graduation rites jumped to the pool after to celebrate their victory 😛
I can't swim, but I slowly dipped my body in the pool. Oh, that felt really good! It is a bit slippery and my feet barely touched the ground. Dylan, being an expert swimmer kept on teasing me. I must learn how to swim. When you think about it, I love island hopping and I also do a number of water activities even if I can't even save my own life. That simply proves that if you want to do something, you gotta find a way!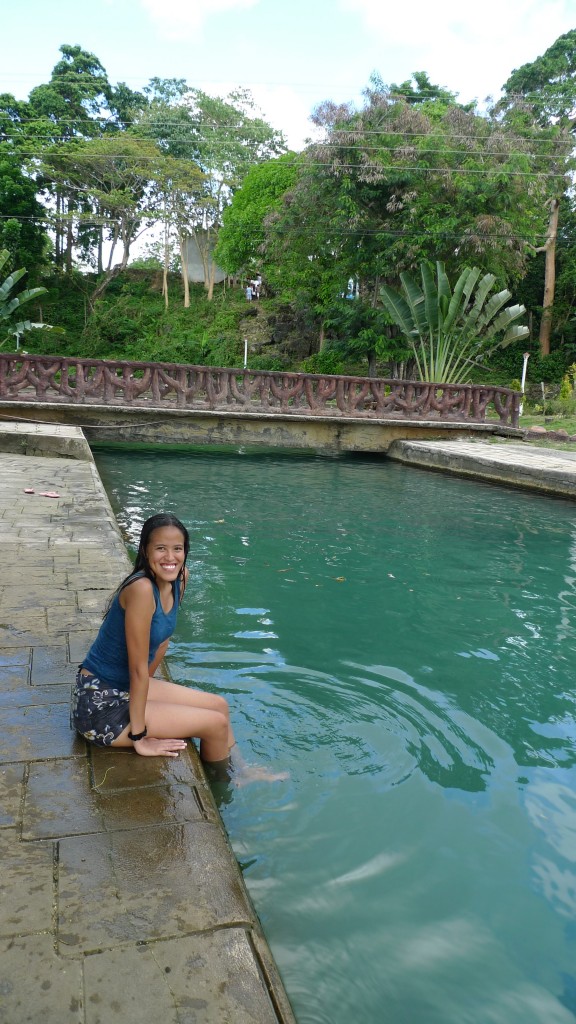 My short stay in Capilay's Spring Park is quite interesting. Like what I mentioned, it is located in the middle of San Juan's town proper. There's a number of bench for picnics that families and groups can use. The tall acacia trees adds to the charm of this place. I wouldn't mind spending chill afternoons in this place. Add the fact that it's for free!
Meanwhile, here's one of my Siquijor blooper vids while 'struggling'. Thank you Dylan for recording it 0_0. This is just one of the many Siquijor trip videos hehe 😀
Have you been to Capilay's Spring Park in Siquijor? Can you suggest any other spring parks in the Philippines?