Renz Bulseco is one of the most promising bloggers from Mindanao. Why? Because he is my friend!
LOLJK. Kidding aside, this young wanderer from Davao City is already an established and popular Tumblr hearthrob (@thecyberniche) before he launched his travel blog, The Traveling Nomad. I cannot remember exactly why we added each other on Facebook and Twitter (is it through the Davao Bloggers circle or the PTB group? 0_0), but I already knew that we will be good friends when I found out that he is a fan of Mike Francis' music.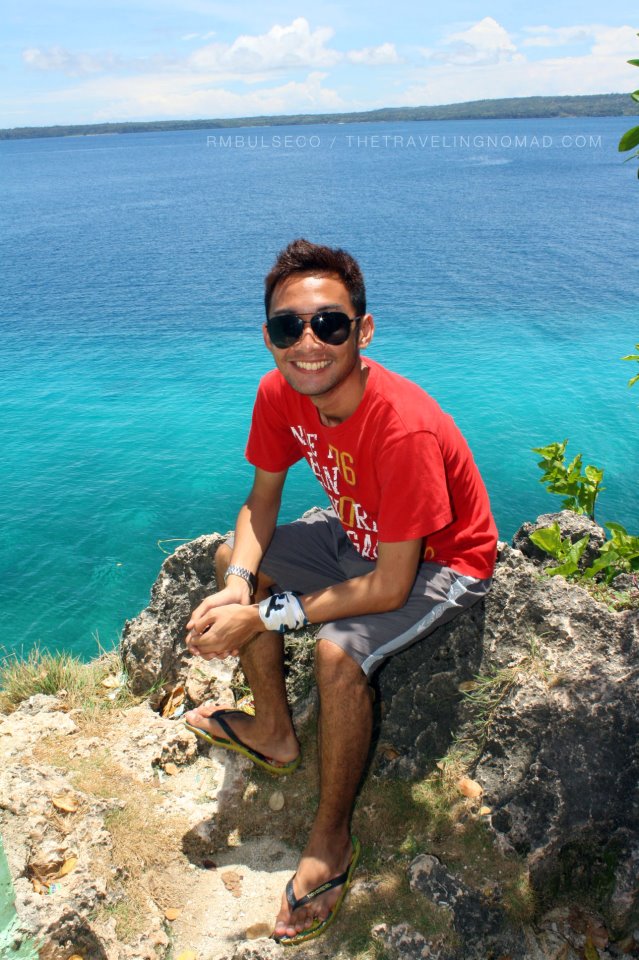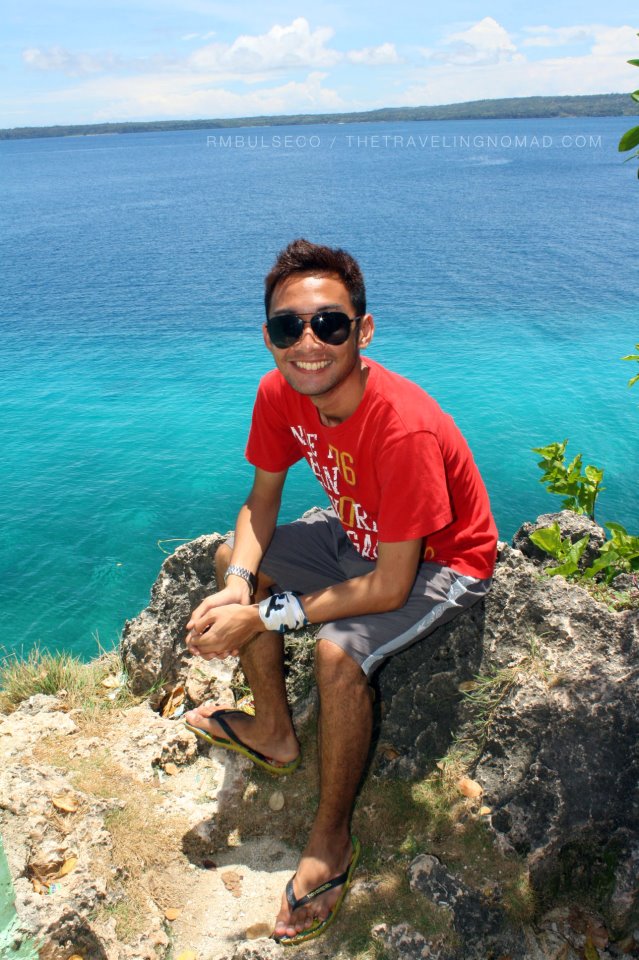 We met in person for the first time in Bantayan Island last December with the bagets and we've shared a number of travel memoirs (mostly spontaneous but fun). We have a lot of common traits and preferences when it comes to traveling. He can be crazy ( hyper, sobra!) but also knows how to get serious when needed.
To start the month right, let me introduce to you the geeky biologist turned Tumblristang Traveler, Renz Bulseco! *palakpakan!*
When was our first out of town trip together? Describe it.
RENZ: It was a cloudy afternoon of December 13, 2011 when we first met at Bantayan Island, Cebu (GOD I MISS BANTAYAN ALREADY!). My initial reaction was, "Finally I'm gonna meet Kuya Drew's girlfriend (don't laugh, srsly, I thought there's a thing-thing-ka-fling between the two of you)." My first impression of you was this: carefree.
MICA: Hehehe 😀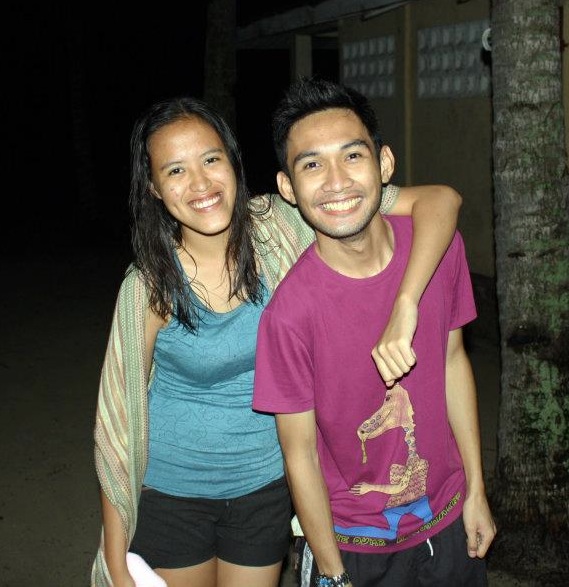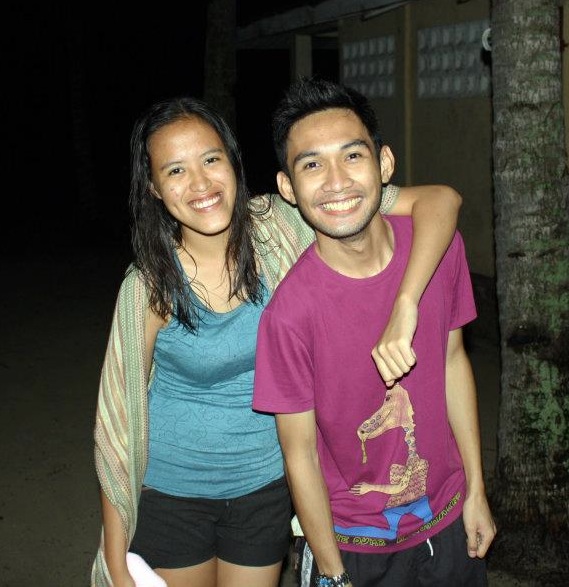 What are the Top 3 Destinations we've been to together that you consider the most memorable? Discuss why 😛
a) Number one on my list is Bantayan Island, Cebu. It's my first trip with Bagets and first night pa lang, laugh trip na agad! I loved this trip because I finally met some *ehem* notable travel bloggers of the Philippines!!!
b) Davao. Oh yes, I know you love Davao as much as you love James Deen *wink*. I think DFAT 2012 was a memorable trip because we celebrated your birthday in a fabulous way! Island hopping FTW. Perfect!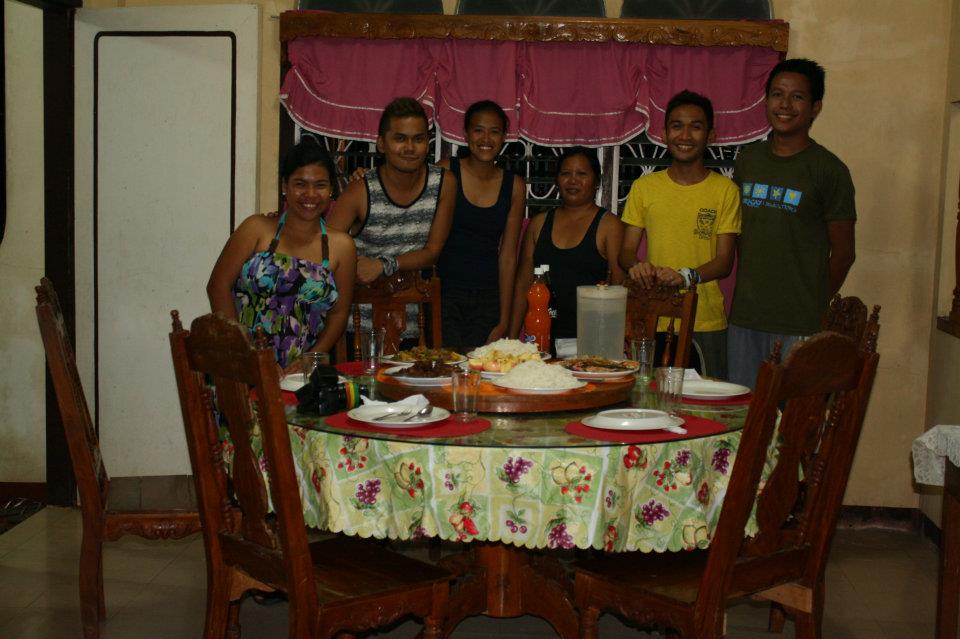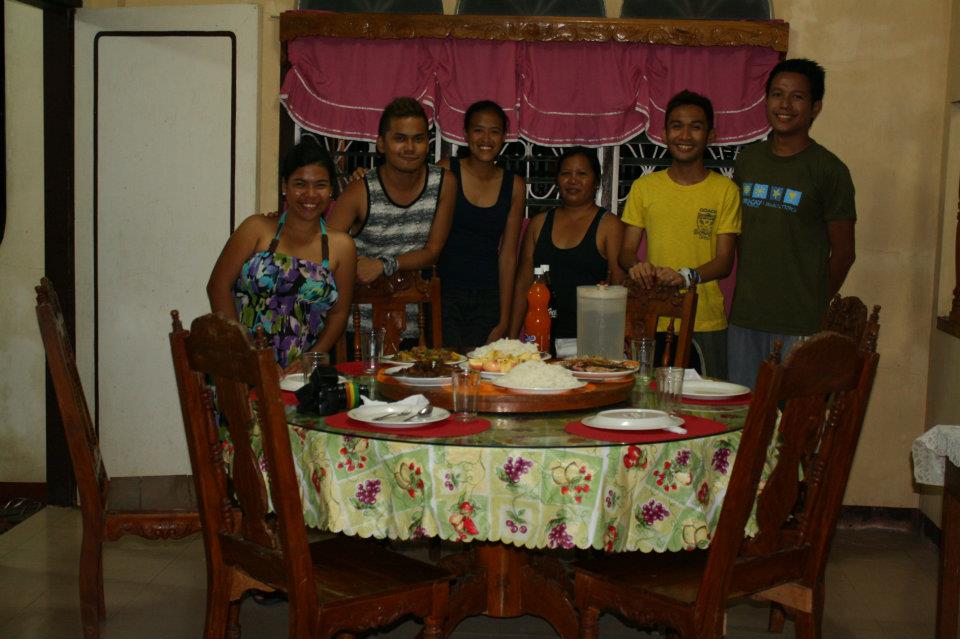 c) SIQUIJOR! It's one of my spontaneous trips with my emoterang nanay Robbie and Ate Gael. I'll never forget nung dinaanan niyo lang kami sa road. At first, I thought the locals were just teasing us. Took me 10 seconds before it finally dawned on me na ikaw pala yun! That particular trip was an eye-opener to me, actually. Thanks to Dylan's inspirational insights and words.
MICA: The epic Bantayan Trip with the Bagets! Kahit majority sa inyo pagod, sulit na sulit pa rin ang overnight stay sa Bantayan especially with the funny beachy beach moments under the sun. Sunburn as souvenirs HAHA
The DFAT 2012 a.k.a. my 25th birthday celebration is memorable with the Island Hopping trip in Samal. I also love our pictures and how all of a sudden, bloggers know who J.D. is toinks.
SIQUIJOR! Akala ko ba sa Bohol kayo?! Hehe. It's nice to see you, Robbie and Gael at the End of the World Hostel! Sunset moments, good food and rainy videoke moment. Sarap din mag-wrangler roadtrip!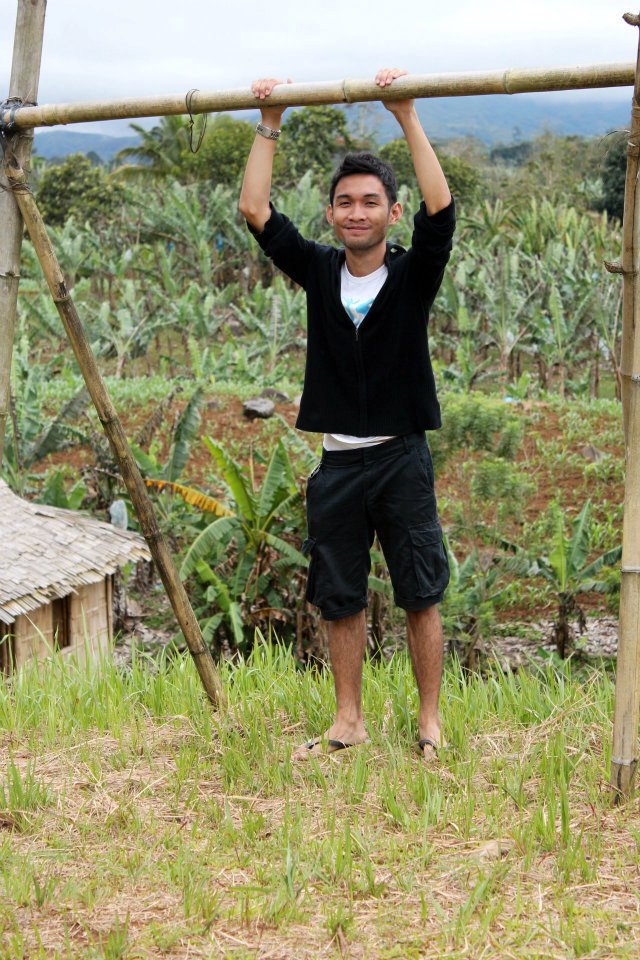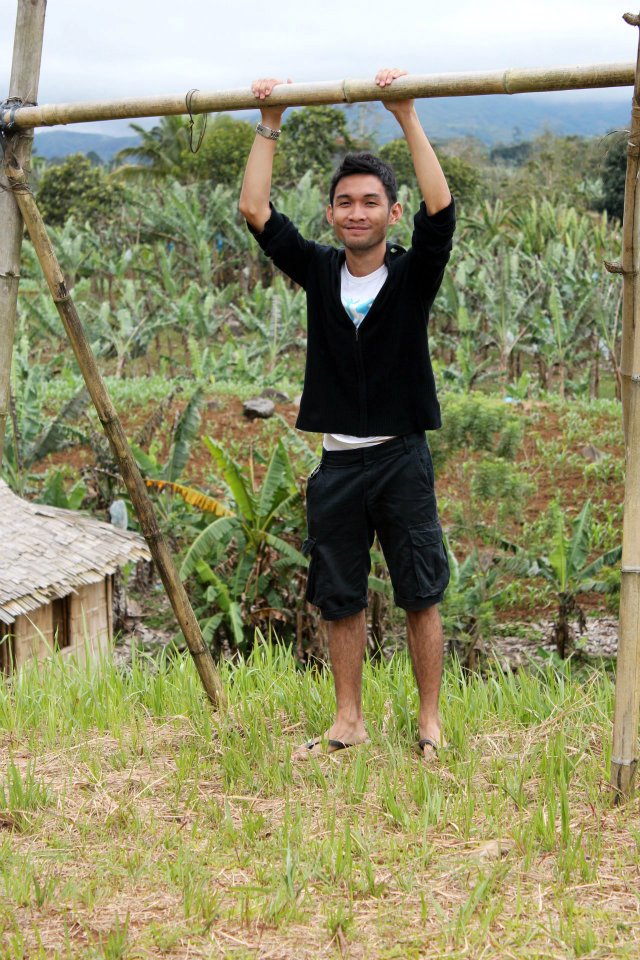 What's the worst event that happened in any of your travels? How did you manage to surpass that challenge?
Renz: Well, I almost got held up at Clark Airport's immigration. It was my first international trip. I was kinda worried because Brenna and Yancy didn't have any problems with the IO. In my case, the officer asked a LOT of questions, as in yung tipong "Bio grad ka diba? Ba't hindi ka nagproceed ng medicine?" Seriously, I was really pissed. His questions didn't make any sense at all! But I controlled my emotions. It's really hard to be nice to rude people, you know. It's really challenging!
Mica: I'm glad you were able to surpass that challenge. Dinaan ko sa smile 'yung first Clark departure ko hehe. I love flying via DMIA though.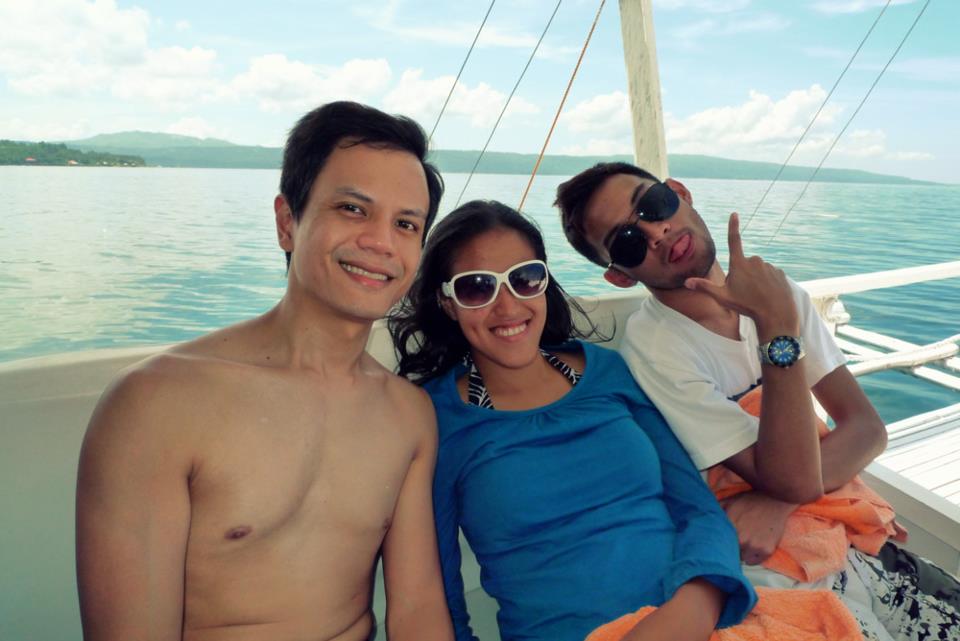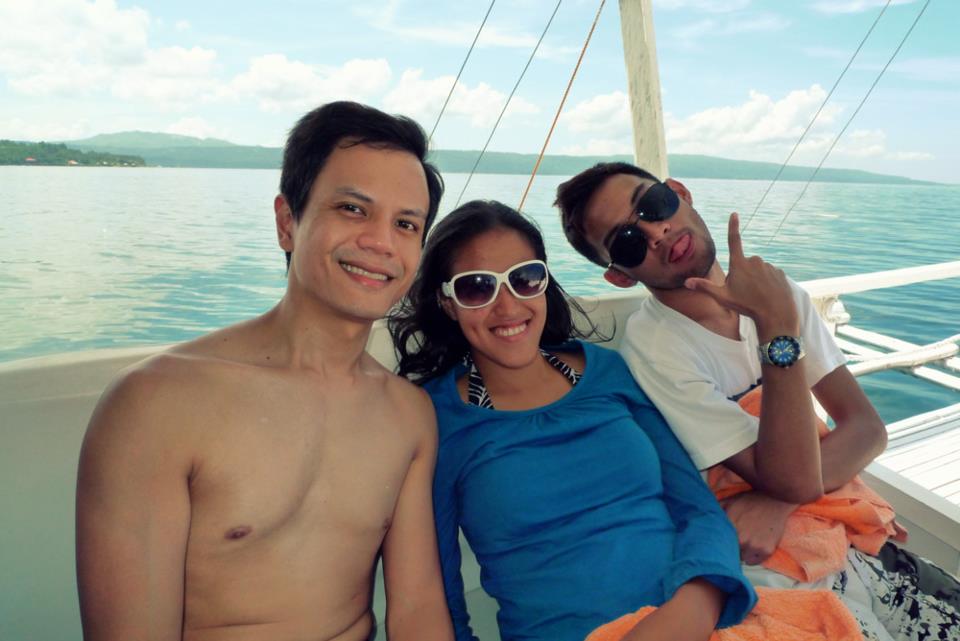 Describe me as a travel buddy.
Renz: Like me, you don't want to compromise comfort and security. It's not being maarte, you know. As much as possible, I do not want to spend a LOT on my trip but I always see to it that my room's clean and decent. And oh, you're spontaneous. That's why we're good friends! It's all about getting your money's worth and not just about finishing the trip the cheapest way. Well, it's just me. Hahaha
Mica: 'Nuff said. 😛
What are the three things you can never live without when you're on a trip?
a) My Camera. Maiwan lang ang underwear ko, wag lang to!
b) My iPod Touch. I can't live without it. I use it to listen some of my favorite songs, browse the internet and of course, check-in to a new place via Foursquare.
c) Toothbrush. Nuff said.
Name three of the best hotel/resort accommodations.
a) Sensi Backpackers Hostel in Kota Kinabalu, Malaysia. It's literally a home away from home! Free breakfast, airconditioned rooms, uber clean bathroom, free breakfast, free wi-fi and the caretakers are Filipinos! Oh, did I write free breakfast twice? Hahaha!
b) Alba Uno, Lahug, Cebu City. I find the place comfortable.
c) Casa Pilar in Station 3, Boracay – This is where mom and I stayed in Boracay for three days. I like their rooms. Comfortable.
Mica : You really love Alba Uno, huh? 😛 Now I am contemplating on booking a flight back to Kota Kinabalu and stay at Sensi Backpacker's Hostel! I have to admit that most of the accommodations in Boracay are nice and Station 3 is less chaotic.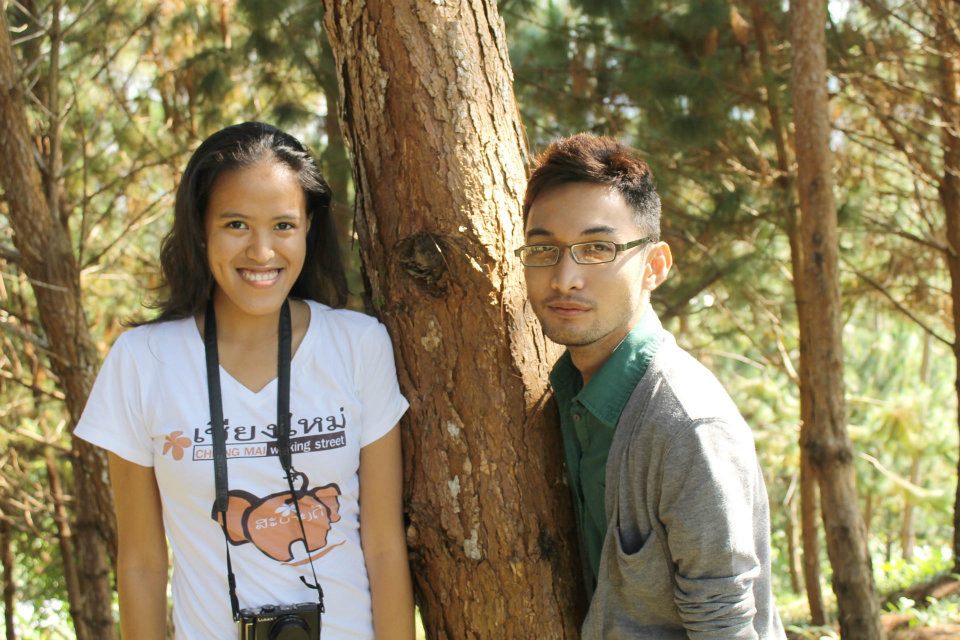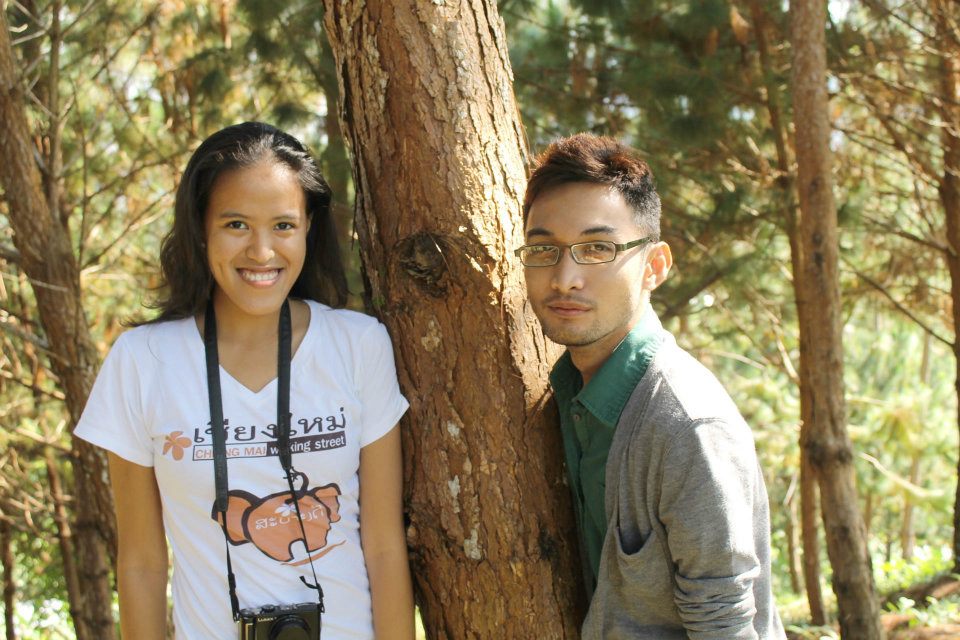 Three of your favorite restaurants
a) Definitely it's Kuya J's of Cebu City. Baked Scallops FTW! A week after that, I had an allergic reaction. But yeah, no regrets, just love. <3
b) TINY KITCHEN. For the win yung paella at red velvet cakes nila! Nom nom nom. And oh, pati yung Caldereta nila! Gosh, I miss DFAT!
c) Entree of Apo View Hotel. My ultimate favorite restaurant. Fine dining for only Php 800 (buffet). Everything in Entree is delicious! We should eat their whenever you're here in Davao!
Mica: Thanks for introducing me to Kuya J's last March! Tiny Kitchen is a top favorite especially the Callos and Caldereta. Libre mo ako sa Apo View Hotel!!
Any funny stories that you want to reveal that happened during one of our trips?
Renz: HAHAHA I have lots of funny stories to share. First, who wouldn't forget my mother's (Robbie) frog-tongue moment in Bantayan Island? Everyone's asleep except for the three of us (Brenna, me and Robbie). My diyosang mother had this creepy fantasy with Edcel. The three of us were laughing the whole night. Tapos all of the sudden, Robbie choked on his own saliva. The first coughs were a cutie-patootie pa-simpleng ehem lang. Pero di na niya napigilan, the succeeding coughs were man-like. HAHAHA. What else. Ahhh! While climbing Osmeña Peak, we were suddenly covered by fog. We can't see a thing from the summit. Then, Robbie ordered the clouds to move for us to see the eastern and western seaboard of Cebu. After that, the wind started to blow and the clouds cleared up! HAHAHAHA.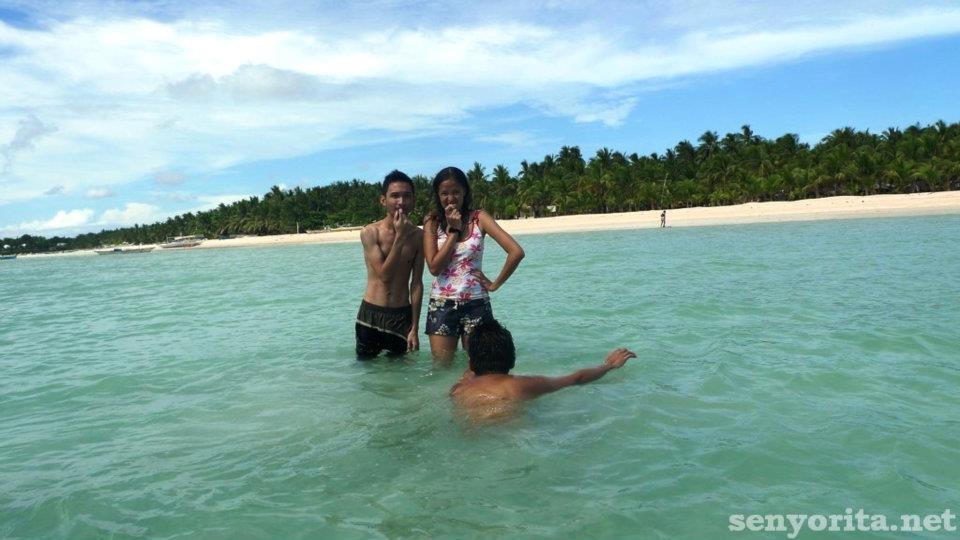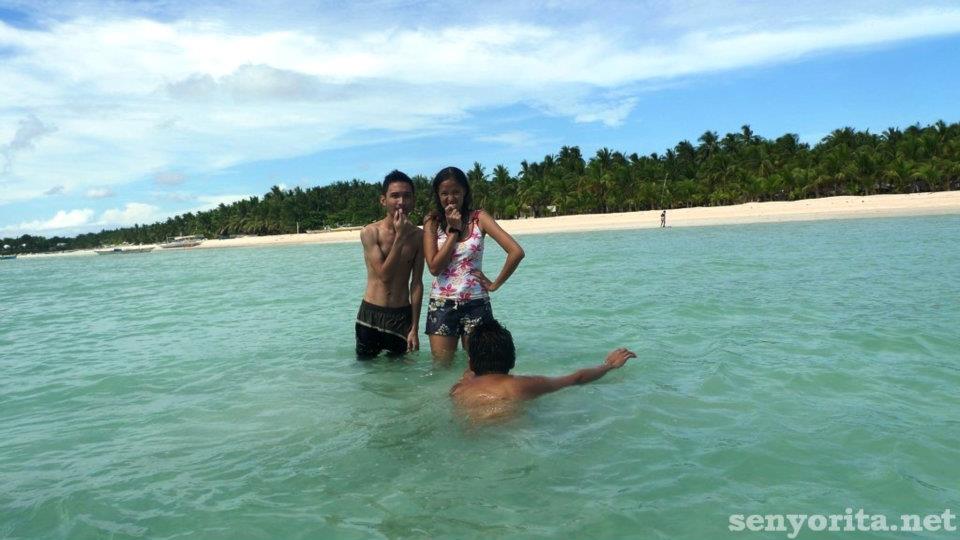 And oh! Can you still remember the old lady in Bantayan? When the two of us decided to go back to the cottage to freshen up, the old suddenly removed her clothes (panty included) and went skinny-dipping. Na-harass ako nun! I bet you felt the same way too. 😛
MICA: NKKLK talaga kapag kasama ko kayo LOL and yeah, that skinny-dipping scenario is shocking! Biglang atras ang mga makukulit at bumalik sa tubig nyahaha
Did we have any misunderstandings while we're on the road? Hahaha 😛
Renz: Hmmm, so far wala pa. Uhm, meron ba?
Mica: Wala… pa =))
Do you have any 'holiday romance' story to share?
Renz: NEXT QUESTION PLEASE. HAHAHA. Well… I wish I had a 'holiday romance' story to share. 🙁
Mica: Booo. 'Di kasi gumawa ng move sa Kota Kinabalu eh =))
Our most memorable trip together. Describe why.
Renz: Prolly Bantayan Island. Remember the video you made? Oh god, that was epic. And oh, sea cucumber! HAHA di ko talaga malimutan yung reaction ni Robbie when he saw it.
Mica: Saya nga 'nun. Too bad I can't post the video here 😛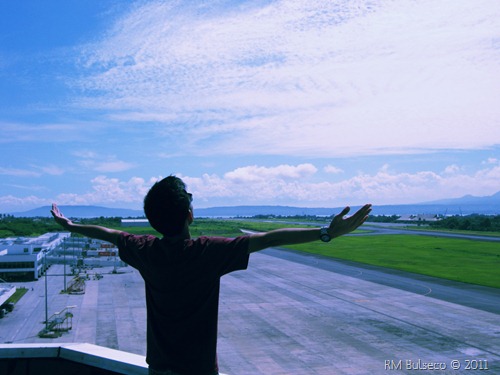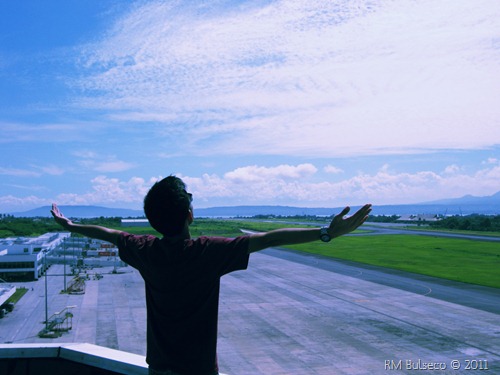 Where are you planning to go next?
Renz: Right now, I won't be traveling for the next ten months. Reason: Air Traffic Controller training at Civil Aviation Training Center in Parañaque. But yeah, I'm slowly reaching my dreams of becoming an ATC here in our country. Hopefully by 2013 or early 2014, I'll visit Thailand, Cambodia, Singapore and West Malaysia.
Mica: GO! I'm glad your pursuing your dreams and turning 'em into reality. I am happy kasi may makakaladkad akong kumain at mamasyal kapag weekend!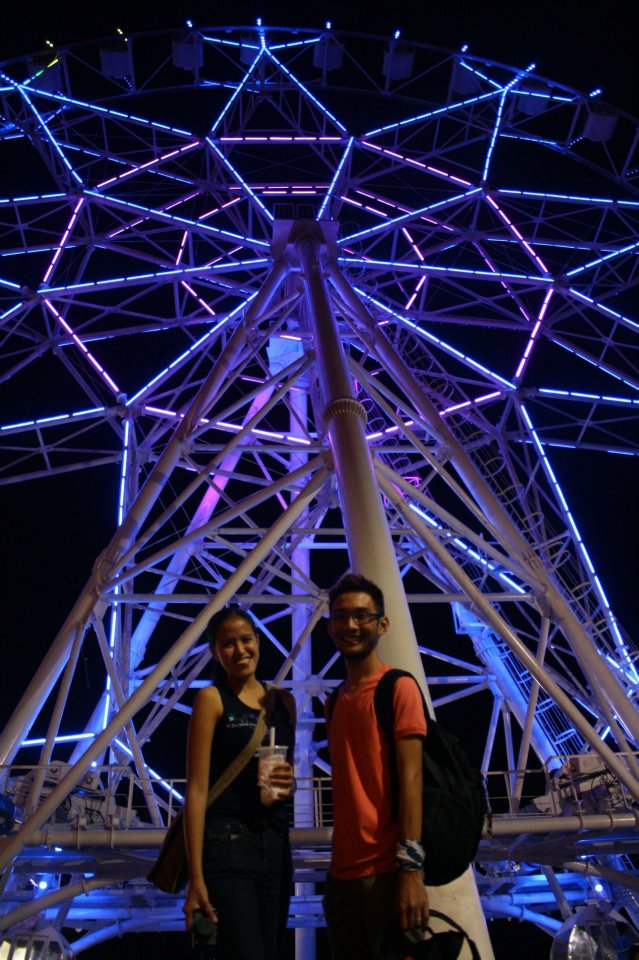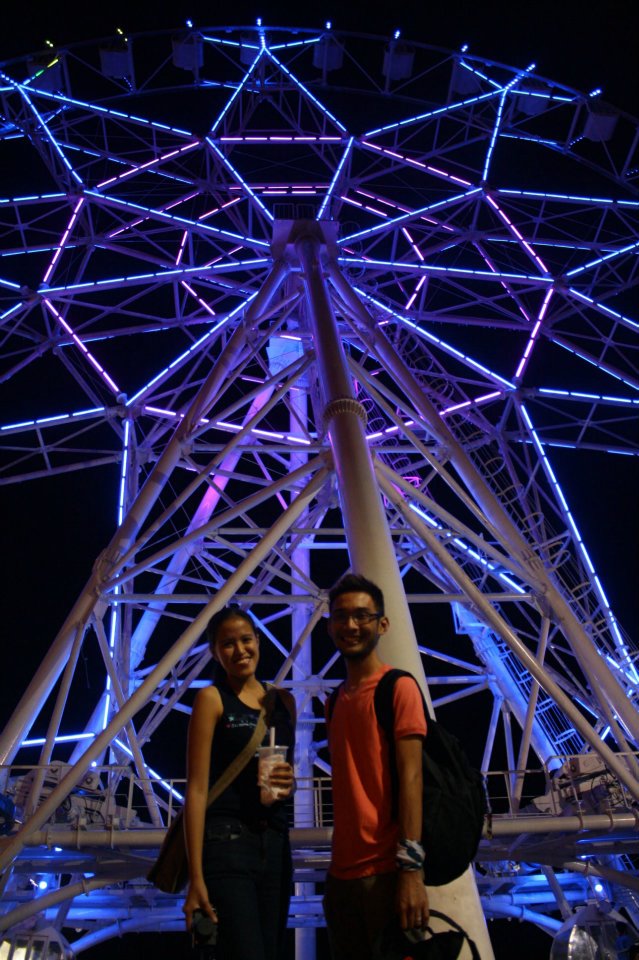 Message to the readers of my blog… message to me rin 😀
Renz: Hey Mica's fans! Please visit my blog! LOL And to you Mica, thanks for featuring me. You're one of my favorite travel buddies. No joke. I think both of us have the same interests whether in traveling, music (Mike Francis) or food. You know, I learned a lot from you. Always remember, you are awesome and gorgeous. AND HOY I UPLOAD MO NGA YUNG EPIC FAIL TARZAN VIDEO MO! HAHAHAHA.
Labyu ate! Mwah mwah. HAHAHA! Hope to travel with you soon. *wink*
Mica: Wahaha opo i-upload ko na 'yung epic fail tarzan video ko sa Cambugahay Falls! =)) Thanks too for being a cool travel buddy. Funny how we have the same love for 80's music and honestly, I'm glad that you're moving to Manila! I know I can drag you anytime I want to… well, not really since you're flying to Manila for training, right? Hehe. Looking forward to more trips with you specifically to Ilocos or Puerto Galera. Love you too, brotha! 😀
~0~
You can visit Renz Bulseco's travel blog at The Traveling Nomad  http://www.thetravelingnomad.com