It's my turn to do the Travel Blog Relay Challenge! Thanks to lowcostholidays.com for the initiative to start such nice activity for travel bloggers. Not only do we get to know each other more, but it can also make us feel extra emotional and thankful with everything the travel world has bestowed to us.
I have a lot of nice travel memories and picking three is so hard! Landing Standing passed the task to me and I would like to share three travel memories that still makes me smile up to this day. I have excluded the Philippines in this post, but I'm planning to make a special post for it. Mabuhay!
So without further a do, Here's Senyorita's Top 3 Travel Memories!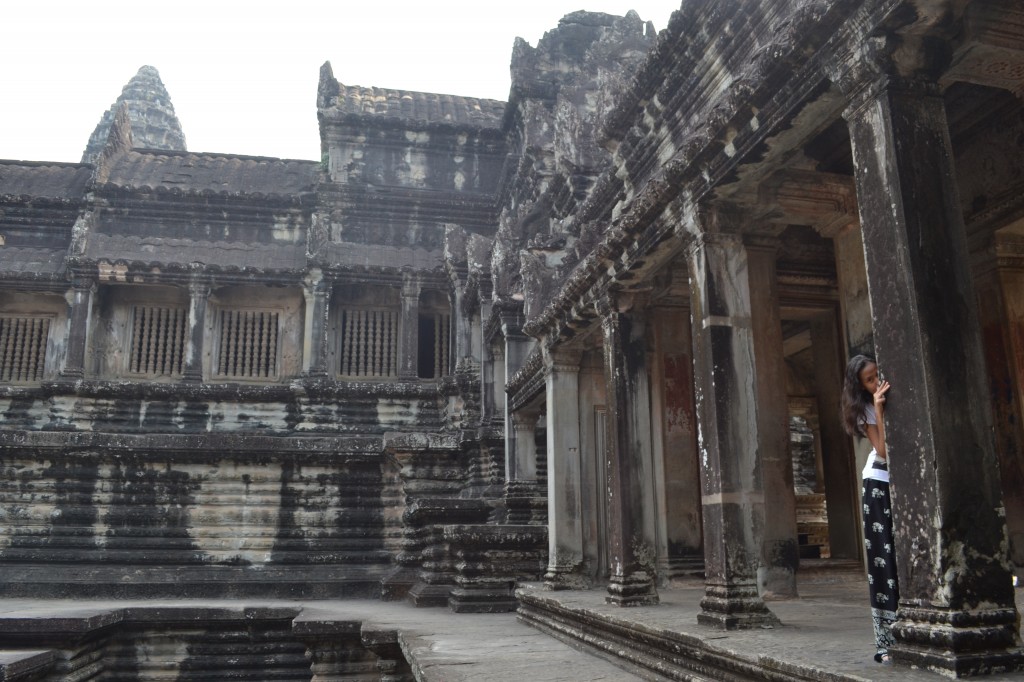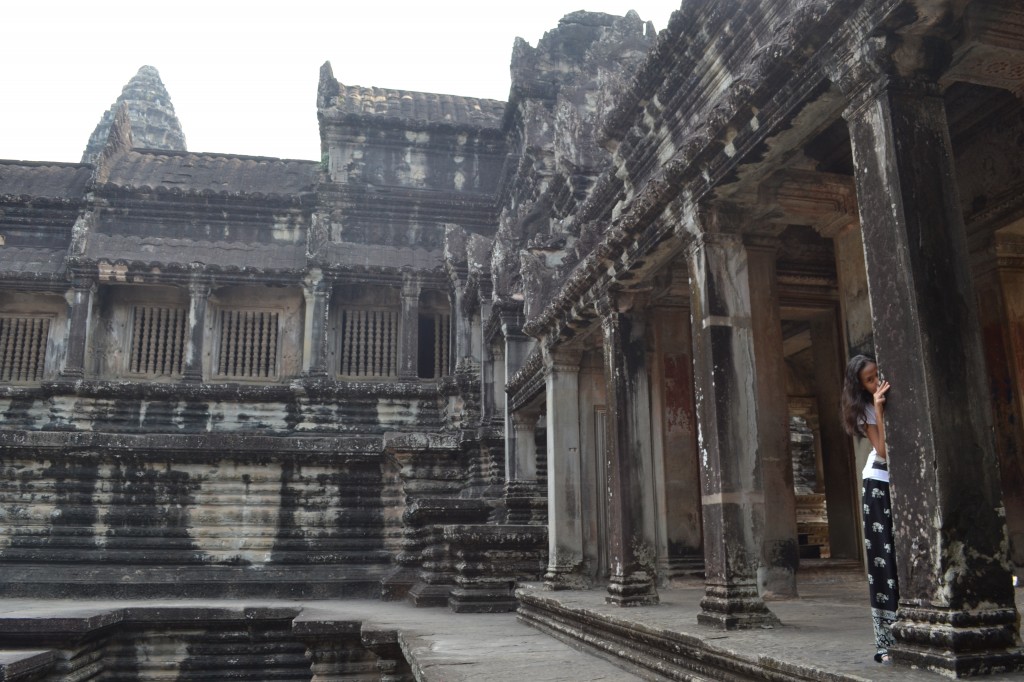 BRONZE: Temple Overload at the Angkor Wat Heritage Park (Siem Reap, Cambodia)
I remember my grandfather telling me that one of the things he wanted to do as a young man is to explore the Angkor Wat Heritage Park. I think most travelers are inspired to visit one of the most important places in Cambodia because of its historical background, unbelievable architectural design and its brief appearance in Angelina Jolie's Lara Croft film. I went there because was curious and I have to be honest that I didn't really look up for information prior to getting there.
When we arrived, I wondered why there is an option to get a three-day pass. I mean, three days for one structure? Why will it take me three days? Little did I know that the 'postcard structure' I had in my mind is just one of the many temples within the vicinity.
Exploring the Angkor Wat Heritage Park is quite a fun challenge. Even if we have a tuktuk driver with us, the heat of the sun made me feel a bit uncomfortable. I haven't even blogged about the experience because it is truly overwhelming, from the tons of pictures I took, the number of Khmer kids I met, good conversations with locals and my travel partner and many more! I'm glad we took the three-day pass since we didn't really rush in squeezing out schedule in one day, or else I'll pass out LOL.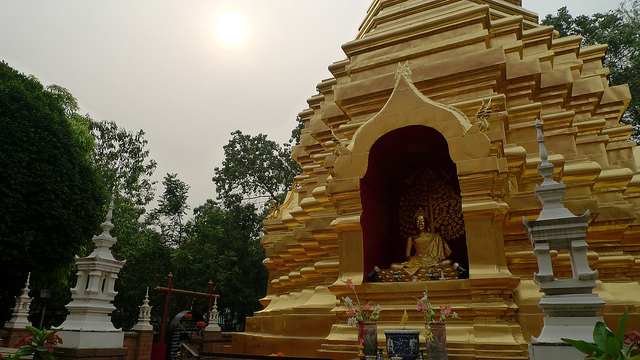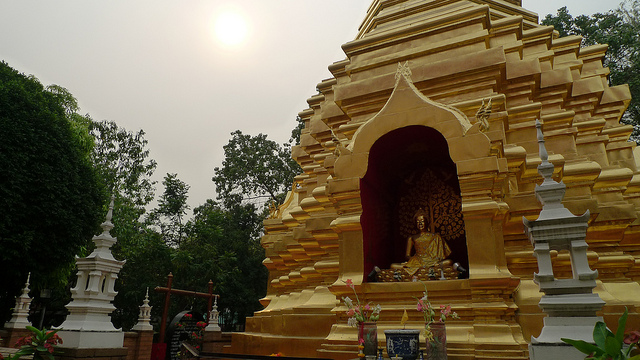 SILVER: Travelling Solo in Chiang Mai, Thailand
I have travelled on my own in the past, but I usually meet up with a friend or a family member in my destination. My short trip to Chiang Mai is an impulsive one and with limited funds left in my pocket, I informed my friends beforehand that I'll contact them when the need arises. First mixed dorm experience, wandering the old city alone, sticking to a certain travel budget and living within my means made it as one of my shortest yet most rewarding trip ever. I also learned how to cope up with loneliness, making friends with other people and not imposing too much pressure with myself. I went there not to work, but to 'explore'. It is hard to differentiate the difference of the two especially if you're a travel blogger, but you get me – Do you?
Also, my addiction fo Teh Tarik started here. I want to go back next year and experience the Songkran Festival!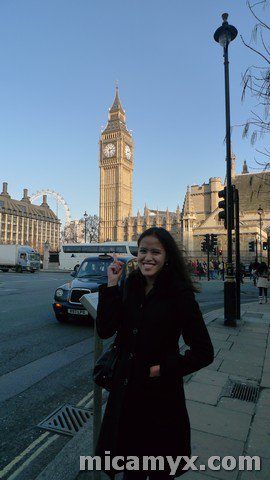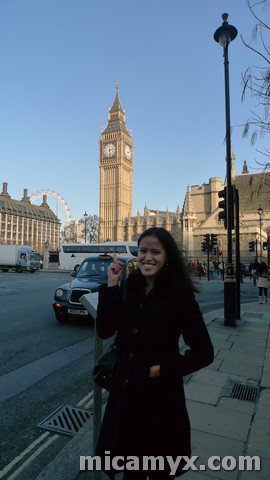 GOLD: Reunited with the Family in the United Kingdom!
As a certified Spice Girls fanatic, I've been dreaming of visiting the UK particularly London. Watching Spice World the Movie gave me an idea on how London looked like and since then, I dreamt of visiting this part of Europe.
Who would have thought that my mother and brother will move there one day? It took a while before it I realized that 'Hey, my family is moving to my dream destination!'. I wasn't that open about traveling yet and I am, hmmm…. Idealistic when it comes to getting a college degree before traveling. I am already in sophomore college when my mom took the big leap to the British world. Thankfully, my younger brother Carlo managed to follow in just two or three years.
One day, I decided to just try my luck to secure a UK Visa and visit my family. My brother is now in his teens and I want to see him. Of course, I want to see and be with my mom again.
So I had my first winter experience in the UK and realized that snow is nice in postcards, films and on the first few days, but it can be one's worst nightmare especially if there's much snowfall. Enough snow already!!!
I stayed there for three months and was able to visit the following: Birmingham, Coventry, Rugby, Stratford-Upon-Avon, Nottingham, Worcester, Warwick, and of course, London! The winter blues didn't stop me from travelling, although I could've explore more… that's why I am planning for a major comeback trip!
Whew! Now I am passing the baton to Ari of Beyond Blighty! Go #TeamPurple!