"Why are you traveling alone?"
I was asked that intriguing question a lot of times during my stay here in Palawan. From my overnight stay in Puerto Princesa to my van trip to El Nido, random tourists (especially Filipinos) would ask me the question. I'd answer them with 'I really want to visit El Nido!'.
Yeah, why did I go here in one of the couple-filled place called El Nido alone? At the van trip, there 's a family from Poland, a Filipino couple and one balikbayan who is also traveling on his own. When I arrived in the hotel, all of the guests were couples. What am I doing here? I feel out of place. I'm just glad that a fellow PTB member was also in El Nido that night and we had a short meet-up.
Saturday morning was frustrating. While waiting for my breakfast in the roof deck resto of The Alternative,  I found out that my camera is acting up –again. Damn it. I didn't bring any spare camera. It is nice if you have friends with you who are photo addicts. I remember our Singapore trip three years ago for a certain blog awards. I didn't own a good camera back then so I relied to my friends for photo memories. When you're traveling solo, you need to be ready.
I cancelled my tour scheduled for that day because I didn't want to go pursue without any souvenir photo. It felt like I am a soldier going to a war without a gun. I'm just thankful that I was able to bring enough cash to buy a cheap point and shoot camera. It kind of ruined my budget, but I need to adjust. I am also thankful that Agoda exists and I have enough funds at my Paypal account to book my accommodation. It is way more expensive than if I go around and look for cheaper hostels or pension houses. I need to allot cash that is enough for the duration in my stay here since there is NO ATM MACHINE IN EL NIDO. The only option to get real cash is through Money Changers, Palawan Pawnshop and H Lhuiller.
I admit that it feels awkward at first to go on an island hopping tour without any friends with you. I inquired for Tour A and Tour B and the tour organizers added me to the list of people taking the specific tour on that date.  I can be very quiet at times especially when I am alone. I can be really shy, but the tour guides were really nice. I guess I am also lucky because the various people I met through the tours made me feel comfortable and they were friendly.
While I am here in El Nido, I ate in 'touristy restaurants' and in the regular carinderias. I often eat lunch in a budget place then spend a little extra at night. I can say that August is 'European' season here in El Nido.  They're everywhere now especially the Germans.
I love the night life here in El Nido. The live bands start early and most of them perform their last set at around 11pm. Most of their song line-up have the reggae vibe on it.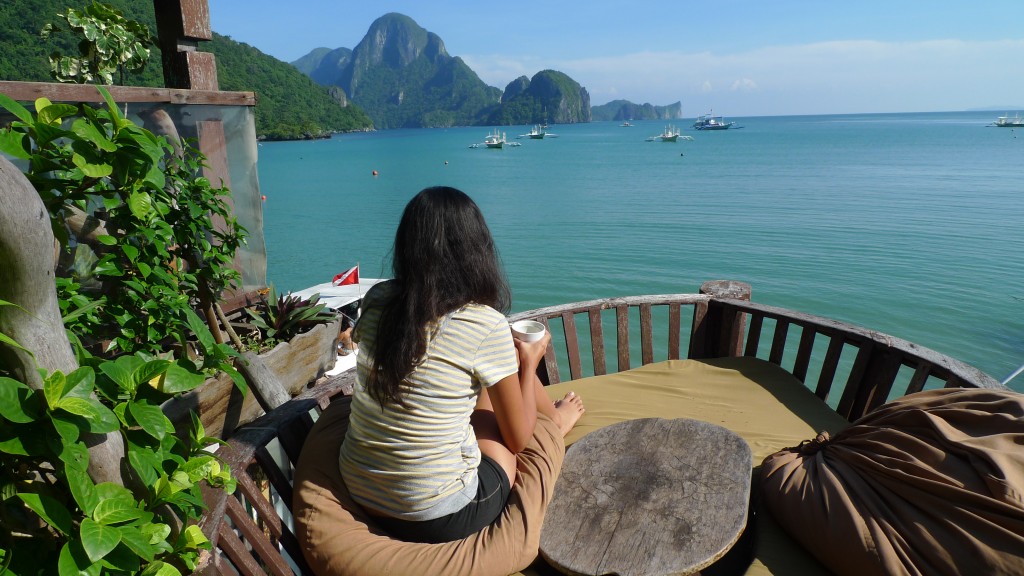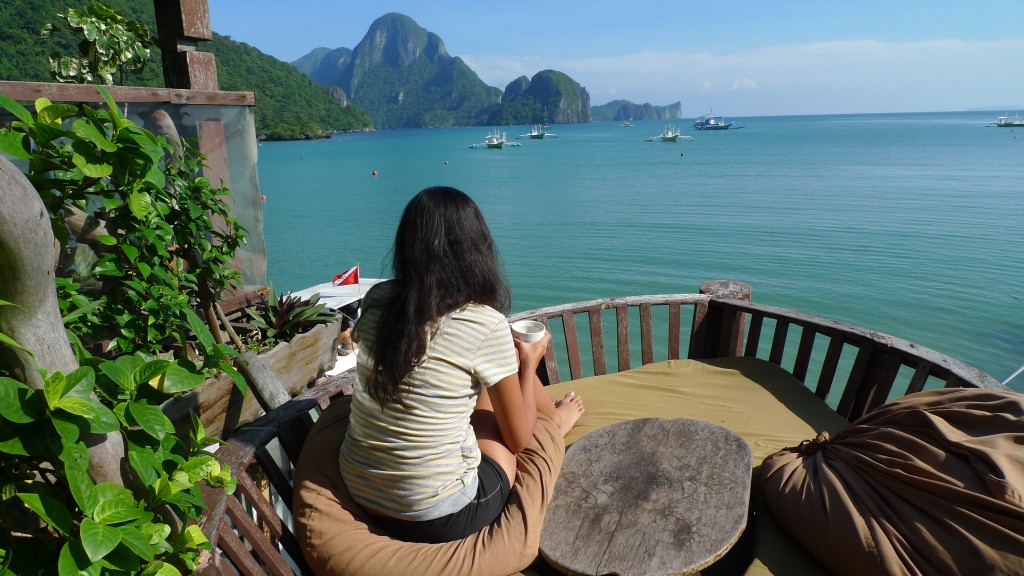 Today, I am about to bid my temporary farewell to El Nido. I will surely have a major trip hangover once I step back to Metro Manila. It is a trip worth remembering – with or without pictures.
* Written on August 9, 2012