For years, friends have been convincing me to visit Leyte for the Pintados Kasadyaan Festival. I am not really a festival junkie, but I learned to appreciate it after my  Masskara Festival experience in Bacolod last year. Since Eric of Byahilo is scheduled to judge tons of contests, I decided to book a ticket bound for Tacloban and witness another colorful Philippine Festival.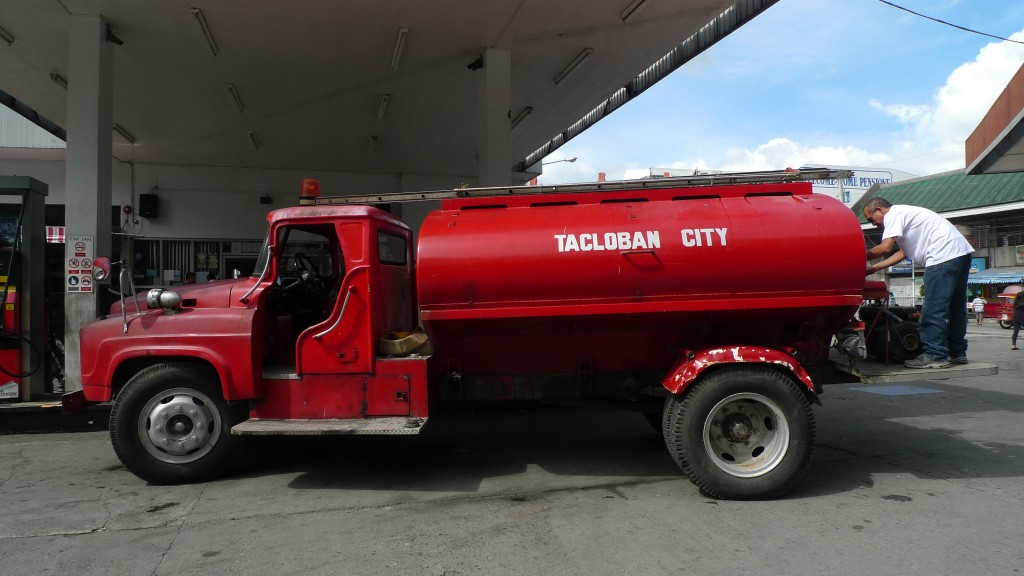 Unfortunately, I didn't really witness the street dancing part of Pintados Kasadyaan Festival even if I arrived there on the date of the competition. I have this tendency of being lazy to move if I am alone in a place (at least on the first day). Most of the time, the first day of any trip is devoted for sleeping, eating or working.
DAY 1
I left Manila at 4:20 AM with no sleep for more than 24 hours. I attempted to take a short nap inside the plane, but the cabin crew announced that we have to prepare for landing right away. Awts. Nap Fail.
5:30AM
Gloomy morning in Tacloban Airport. I went to the tricycle station and asked to bring me to GV Hotels. The standard rate from airport to the city proper via tricycle is Php150.
I was supposed to meet up with Sinjin, a travel blogger friend from Cebu. He cancelled his flight due to unavoidable circumstances, but he managed to book a room at GV Hotels. I saw the pictures online and I have certain expectations about it. Nothing grand, but the pictures online were quite deceiving. I ended up disappointed when I saw the room. Instead of whining or whatever, I chose to just sleep the whole morning to 'recharge'. I wanted to watch a portion of the Pintados Kasadyaan Streetdancing Contest in the afternoon. Eric forwarded a number of contacts that I can call just in case I am in the area. He will be busy as one of the judges and I didn't want to be a burden to my beloved yaya who is working so hard, noh! 😛
I woke up at lunch time and checked my e-mail. I have a number of pending tasks to work on! I walked around to look for a good place to eat since I also skipped breakfast. I ended up eating in Chowking =P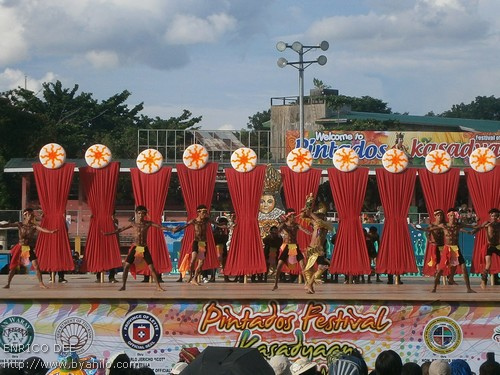 When I passed by Bo's Coffee and spotted a vacant table and chair, I took the opportunity to sit down and get some writing done. Since I was in the mood to be productive, I stayed there the whole afternoon and left at dinner time. In short, I missed the Street Dancing competition. I MISSED THE MAIN REASON WHY I BOOKED A FLIGHT TO TACLOBAN IN THE FIRST PLACE. Fail.
I went back to the hotel room to work on more tasks while watching my favorite teleserye.
There you have it. You now have a glimpse of the reality of my travel life – I work while I travel.
And I can be really lazy and sleepy on the first day.
~0~
FIRST TIME IN LEYTE SERIES:
Leyte Trip Day 1: On Missing the Pintados Kasadyaan Festival Highlights
Leyte Trip Day 2: MacArthur Shrine, San Juanico Bridge & Hiphop Dancing
Leyte Trip Day 3: The Sangyaw Festival  of Tacloban City 2012
Leyte Trip Day 4: Visit to the Sto. Nino Shrine and Heritage Museum
* This trip took place on the 4th week of June, 2012.