Our 4-hour bus trip from Cameron Highlands to Kuala Lumpur that Sunday morning might be a bit tiring, but that didn't stop us from meeting up with Malaysian bloggers for an afternoon pig-out!
Rebecca Saw, a top Malaysian blogger whom I have previously worked with asked me if I am available for a quick meet-up. She wanted to bring me to an old restaurant and she assured that I will like the place. With blogger friends in tow, we all went to Yut Kee Restaurant along Jalan Dang Wangi.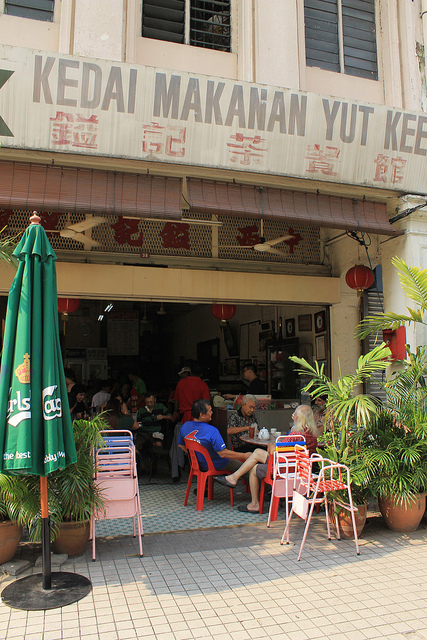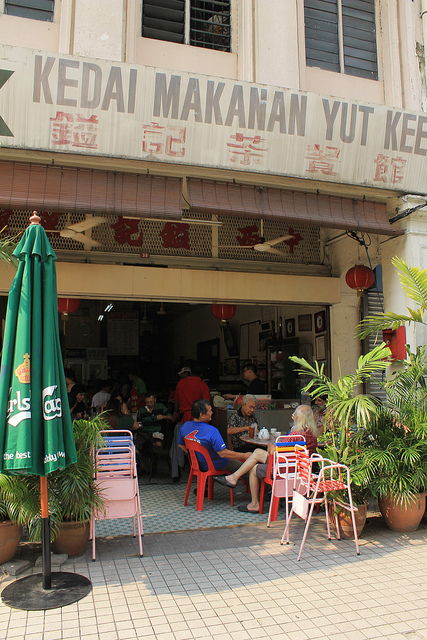 All of a sudden, we all felt like we entered in a time machine and visited Malaysia in Circa 1930's to meet up for an impromptu coffee + snack session at Yut Kee Restaurant. It was a hot Sunday afternoon, but we didn't mind at all. It seems like Malaysian bloggers Rebecca, Kevin and Liu is in love with the food being served in this place. Aside from the nostalgic feel of the kopitiam, I wonder what keeps their patrons coming back for more through the years. Hmmm…. Time to investigate! Taste test!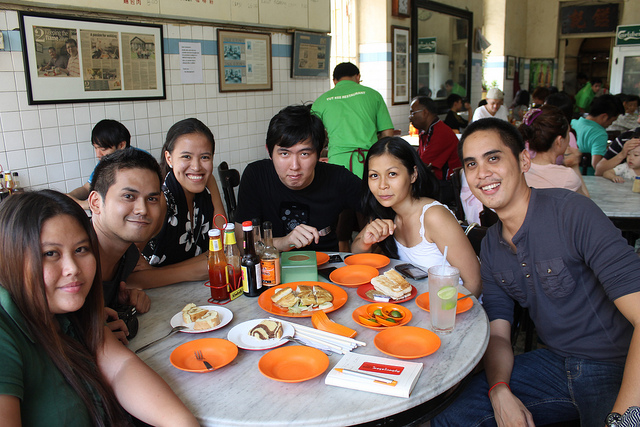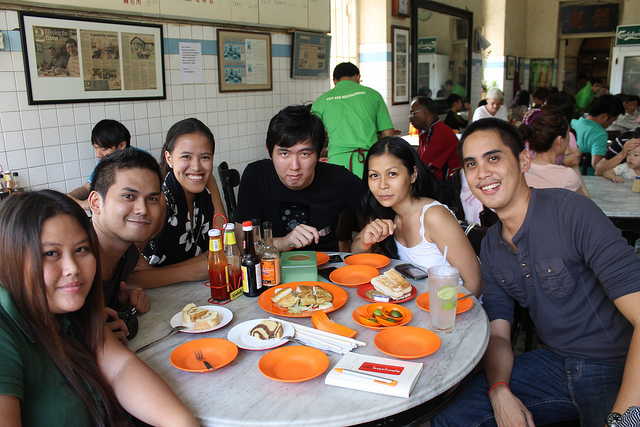 With Robbie, Riz and Edgar, the four of us kept on asking questions about Yut Kee Restaurant. Apparently, the place was established in 1928 and the third generation of the Lee family are currently managing the place. Whatta family treasure!
While waiting for our food, I silently lurked around and saw a number of antique items. The mixture of old and new generation of customers is quite evident that afternoon.
Here's what the gang had for snacks. I believe that these are Yut Kee Restaurant's best-sellers: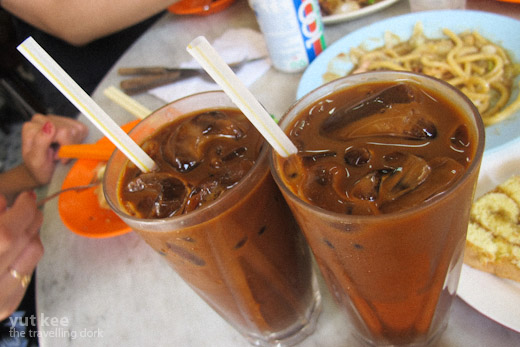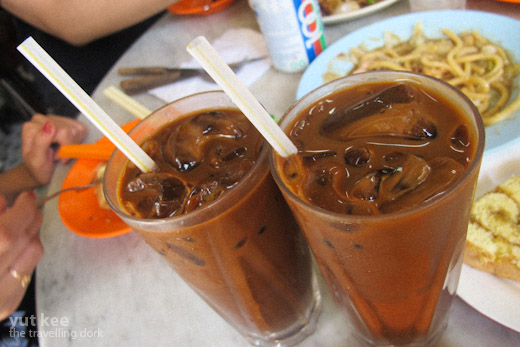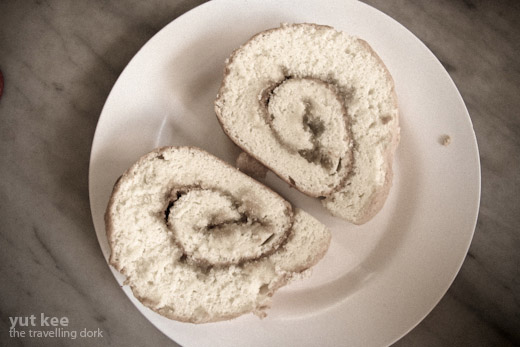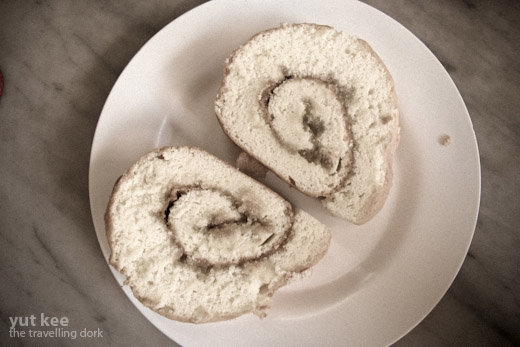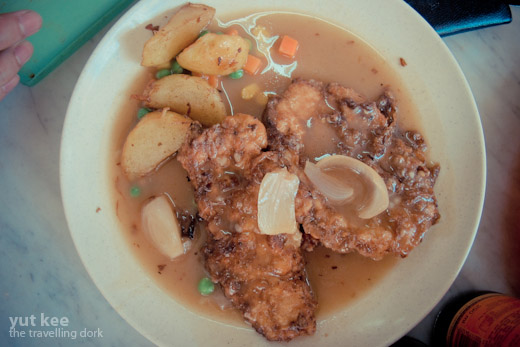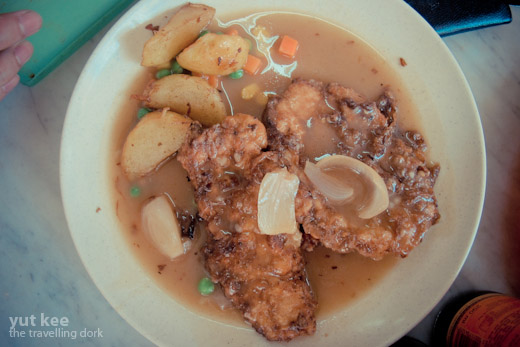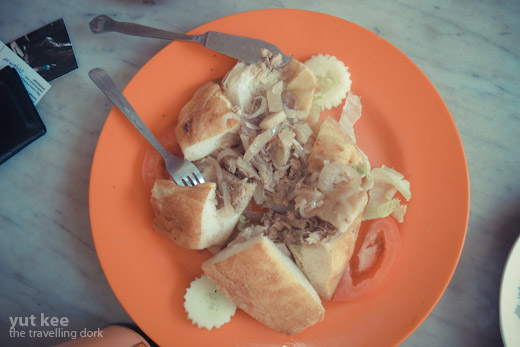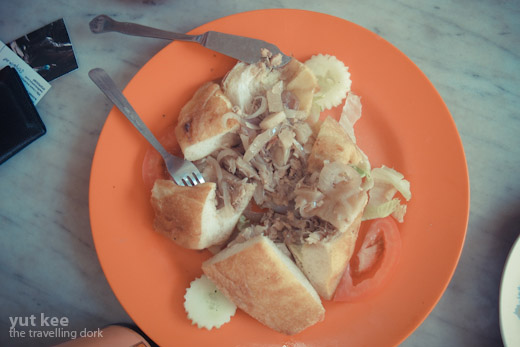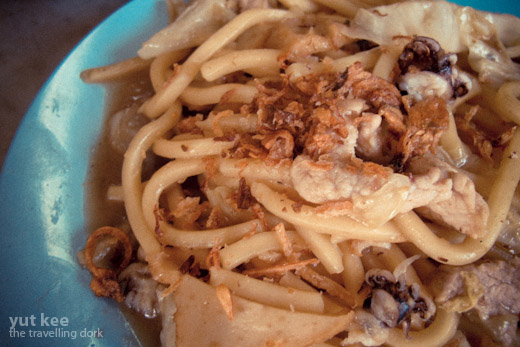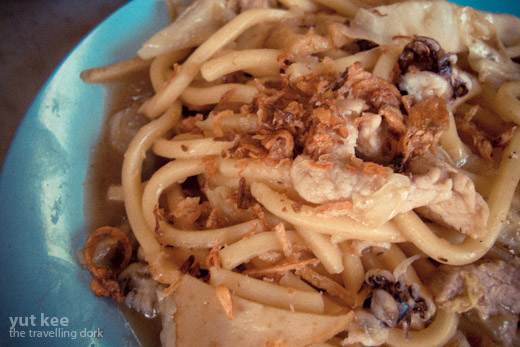 I think majority of the group fell in love with the Pork Chop, while I can't get enough of the noodles! While eating and drinking, we talked about random stuff – from Clark-KL & Manila-KL flights to tourist spots to blogging!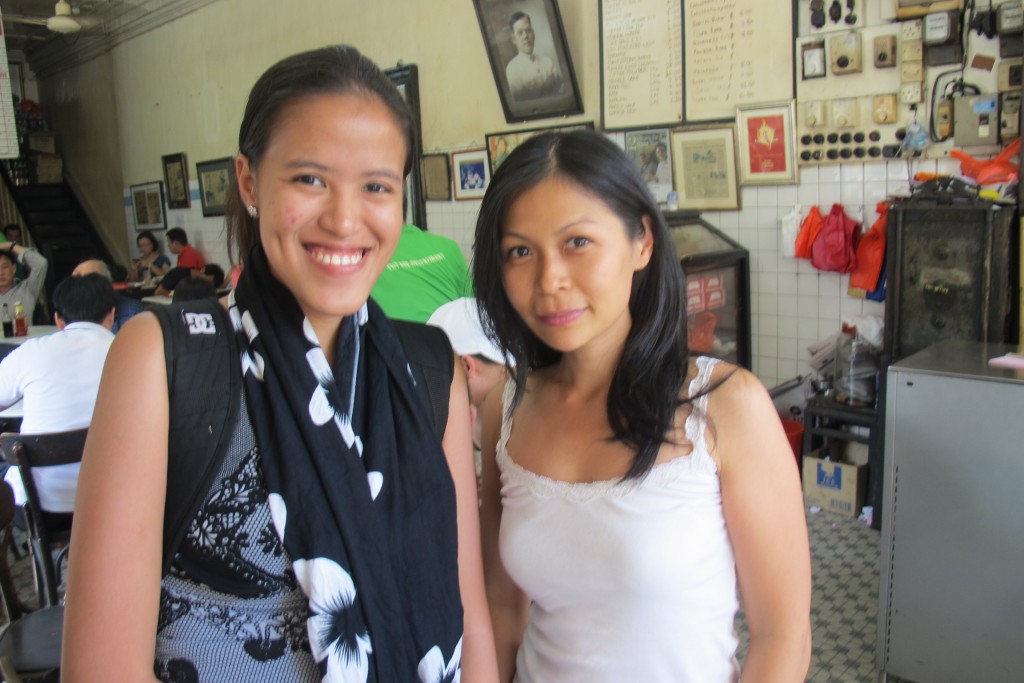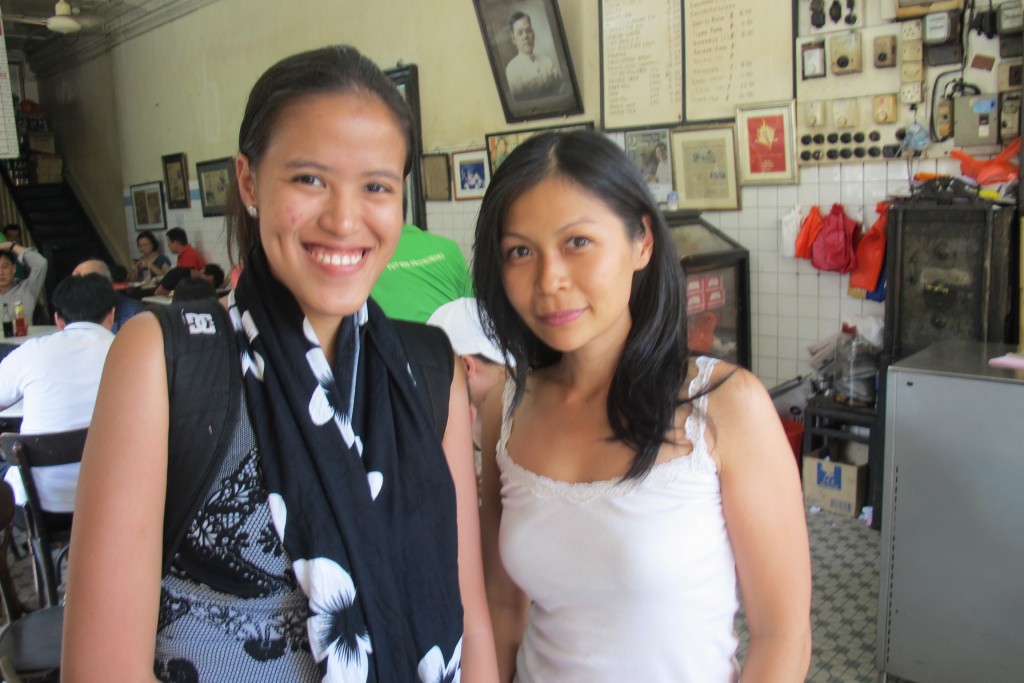 Although we only stayed there for an hour, I feel privileged that I finally met Rebecca. Thanks for being a good host to us! I would love to visit you in Kuala Lumpur again and hopefully, the plan to visit Melacca, Penang and Langkawi will push through soon *winks*. Thanks again and see you soon!
We left Yut Kee Restaurant with a full stomach. Rebecca hired a cab for us so we can do a last-minute stop at the KL Tower. Whew!
Muli akong nagpapasalamat kina Edgar at Robbie sa pagpapahiram sa akin ng ilang larawan para maisulat ko ang artikulong ito. 😀
Special Thanks toAirPhil Express , Tourism Malaysia and Travel Guard Chartis for making this trip possible!